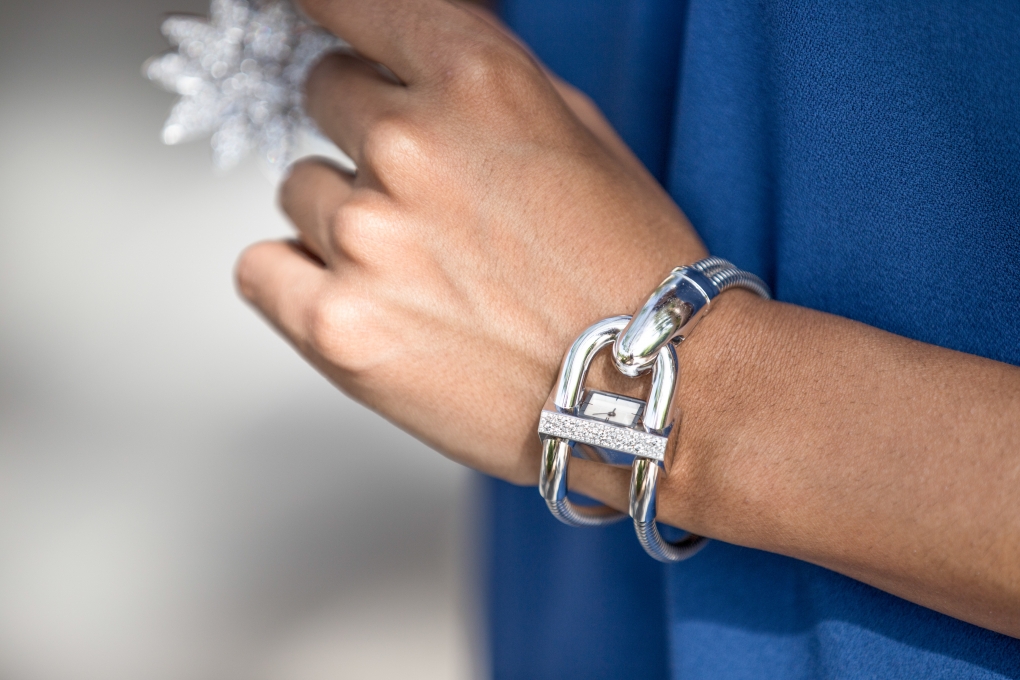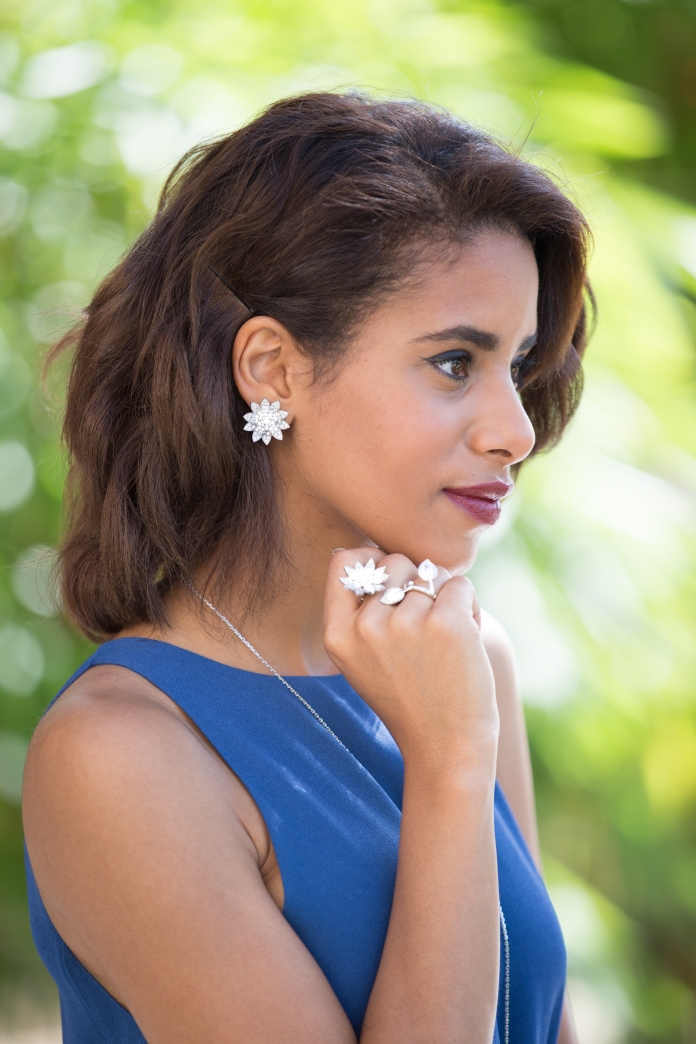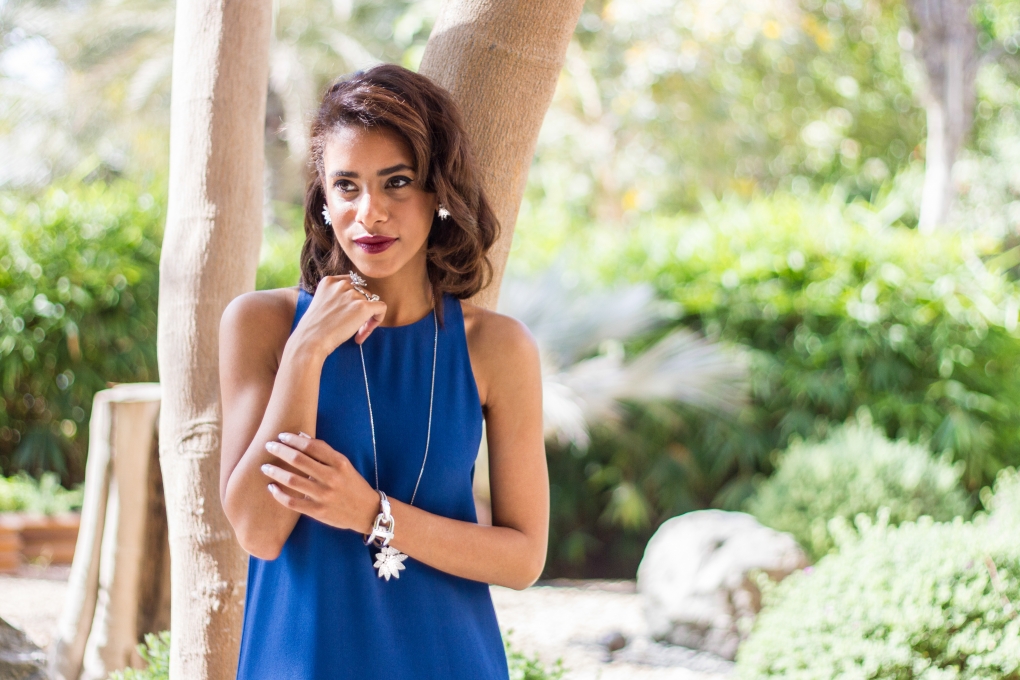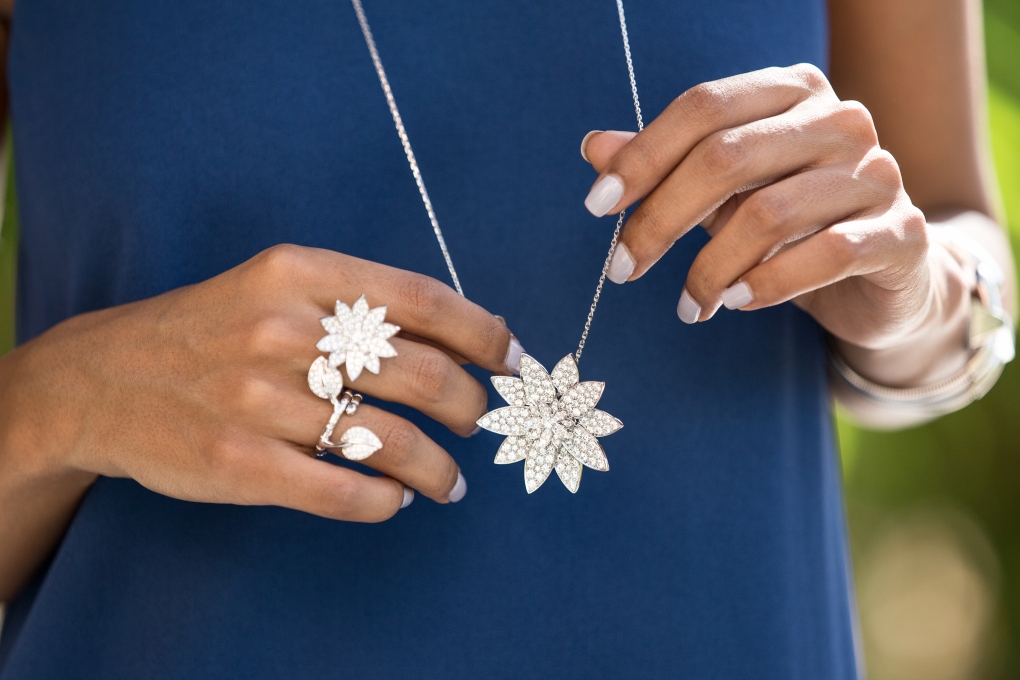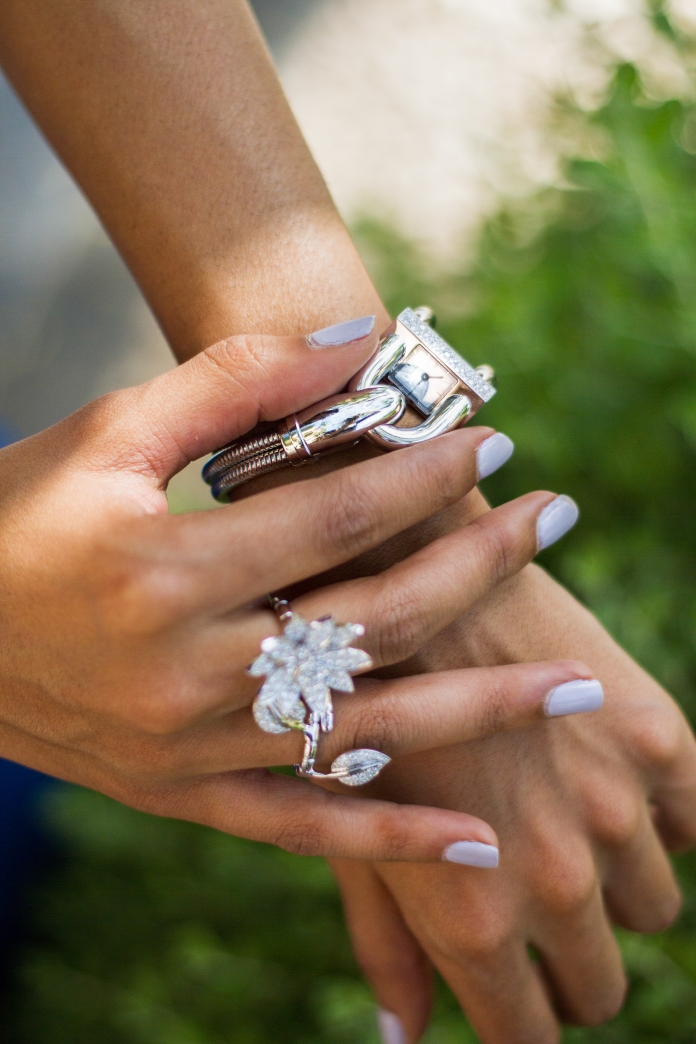 Jewelry by Van Cleef and Arpels
To get to work with a High Jewelry Maison as big as Van Cleef and Arpels is one of my highlights of this year. It's a Maison that I grew up with and have known for such a long time, and one that I can relate to. Many girls my age had always worn a piece or two from Van Cleef and Arpels and still do to this day.
 The jewelry I am wearing has to be one of my favorite collections from Van Cleef and Arpels, called the "Lotus Collection. I think I mainly love it because it is inspired by nature, flora and fauna, and anyone who knows me knows I love nature and flowers!
Nature is one of the cherished sources of inspiration of Van Cleef and Arpels. The Lotus collection gives into the sense and feel of Chinese wisdom and prosperity, rendered by the theme of Nature.
This multi-layered diamond petals set is complimented by one of the Maison's most emblematic pieces, the Cadenas bracelet.