Monday, 13 August 2012
POSH by Feryal
Winner of the competition is
Seham El- Sayegh
Eid is coming up in what, less than a week? & we all know how packed the salons get during these last days of Ramadhan! So little me decided on skipping all the hassle of calling one salon after another in hopes of getting an appointment to wax and do my nails and do something about my hair. I went ahead and called up POSH by Feryal and booked an appointment yesterday!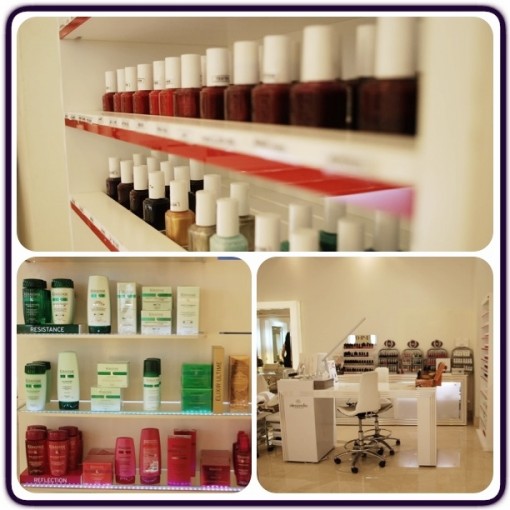 Now as most of you know by now I LOVE LOVE LOVE changing my hair color for some odd reason (yes it gets damaged but I find my way around that issue) and I heard that POSH has the best hairstylists in town, so I had to go and see for myself! It is true my hair color right now is basic but amazing, if you follow me on instagram you would know and don't worry you'll see it on the blog soon enough!
Moving on, I also got my nails done with Gelish nail polish, my nails look fabulous and she did them oh so well! Last but not least the painful part of it all was waxing, NOT! she was so quick i hardly felt any pain at all! So I give POSH 10/10 on everything!!
I love the place and the view outside doesn't hurt either!
Now how selfish would I be if I didn't let one of you go in for a package treatment? I know you are dying to get all of this done without the hassle of booking your own appointments and so on!
How to apply for this little giveaway?
1. Like Posh by Feryal on Facebook HERE
2. Follow Posh by Feryal on Twitter HERE
3. Like The Fierce Diaries on Facebook HERE
4. Share their Ramadhan Package  (take Image HERE) mentioning this " I entered @theFierce_Nay competition to win the Ramadhan package at @POSHbyferyal (can be twitter or Facebook either way tag us so that we know)
5. Confirm all of the above by commenting bellow
Competition ends on the 16th of September 2012
hurry up and enter!
Category: Beauty Secret, Latest competition
Tags: Beauty Secret, Burj Khalifa, competition, Downtown Dubai, Dubai, Dubai Blogger, Eid, hair, Posh by Feryal, Style