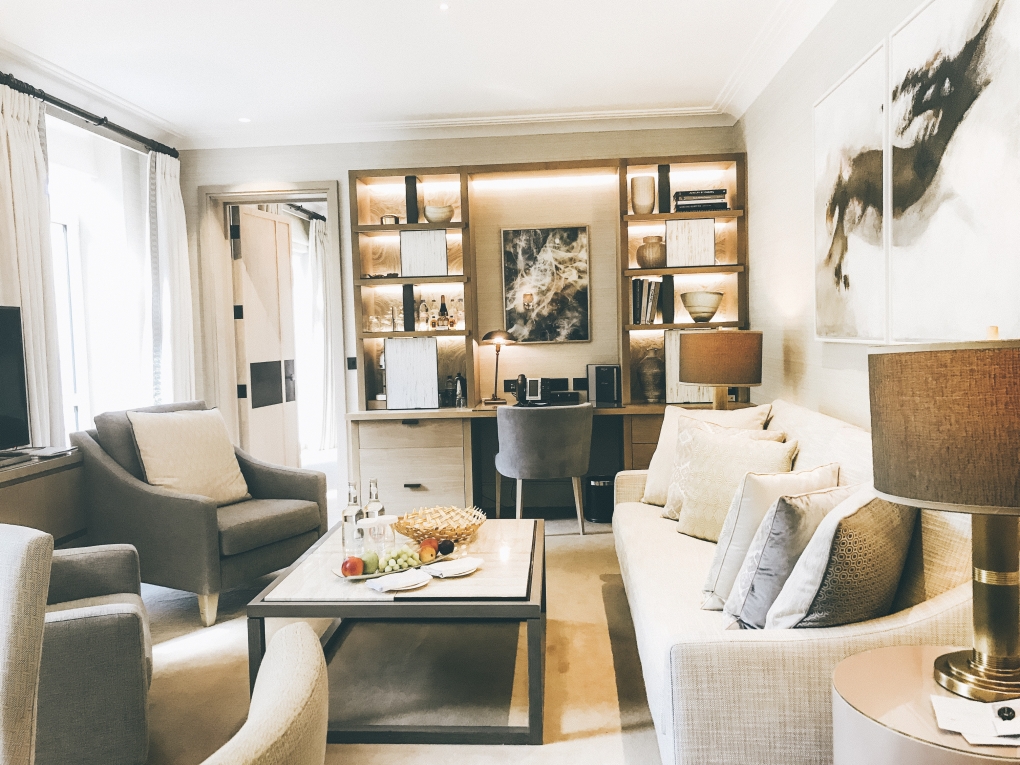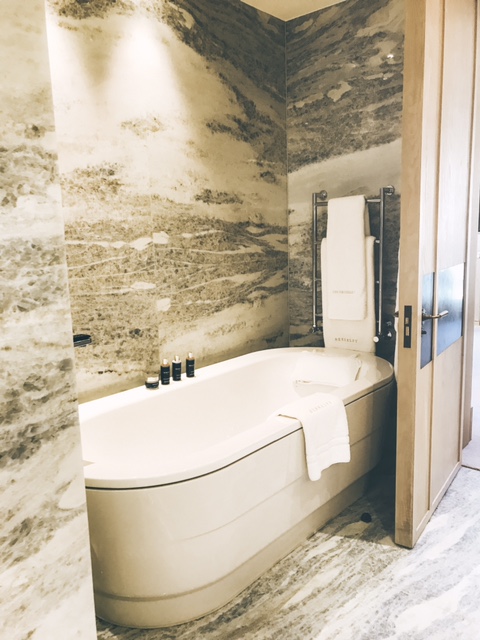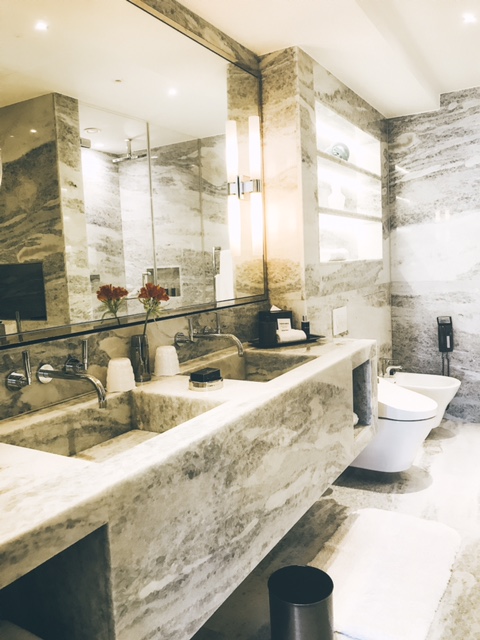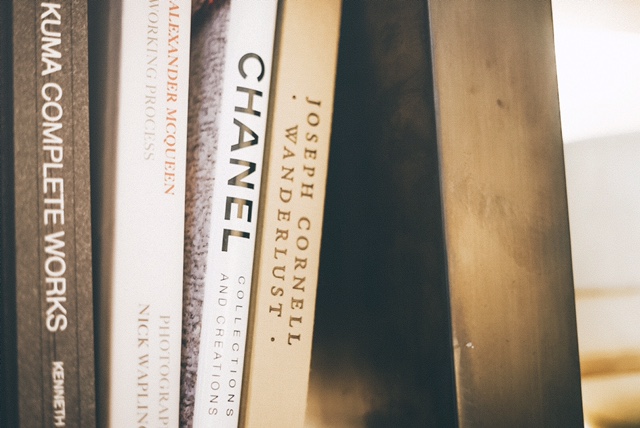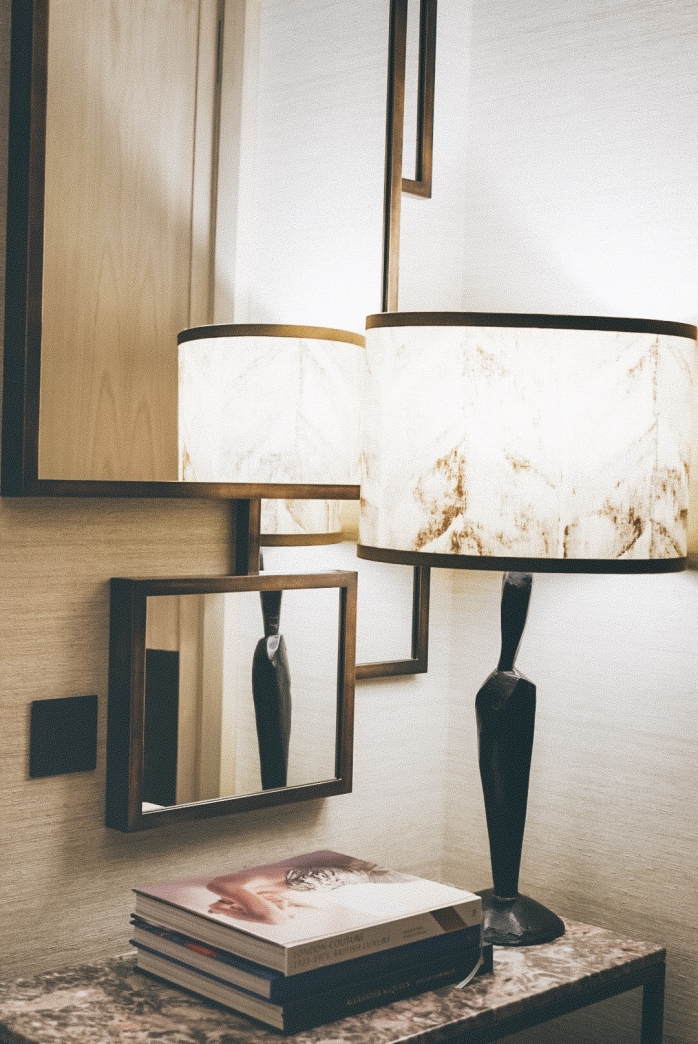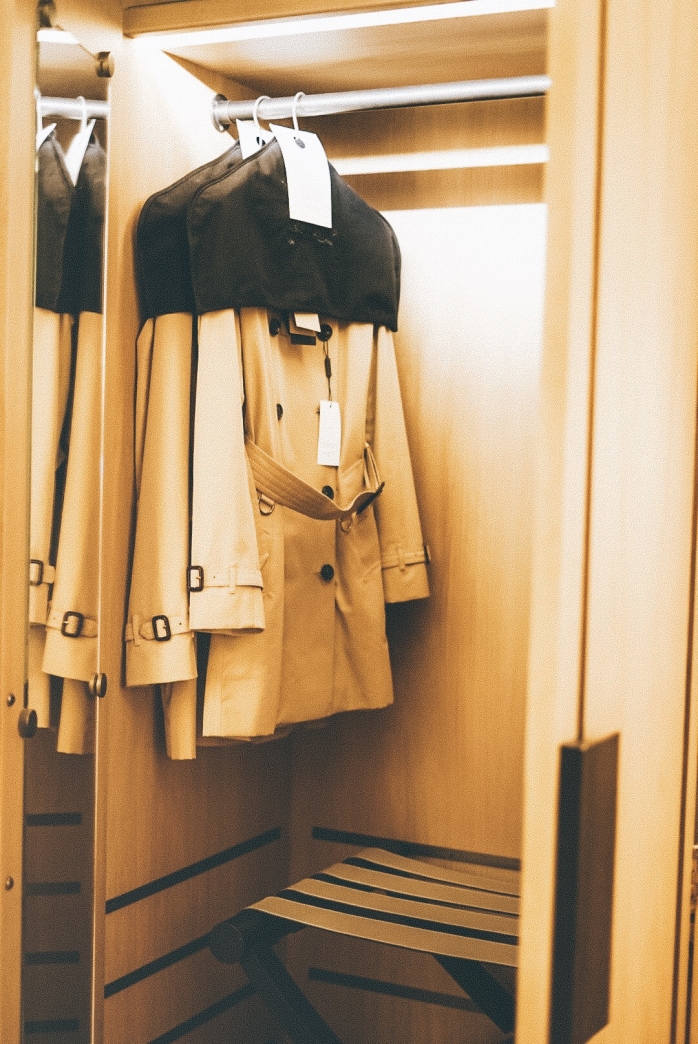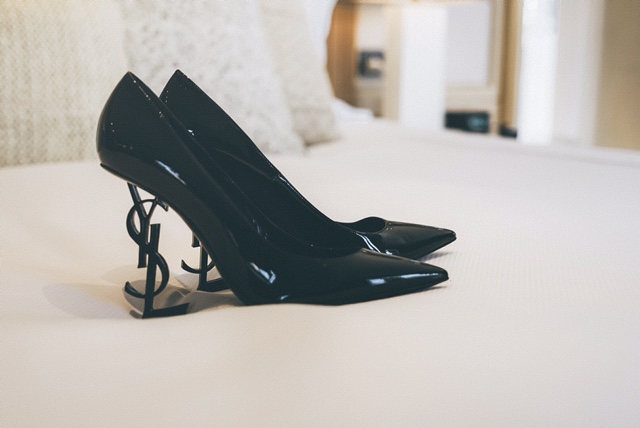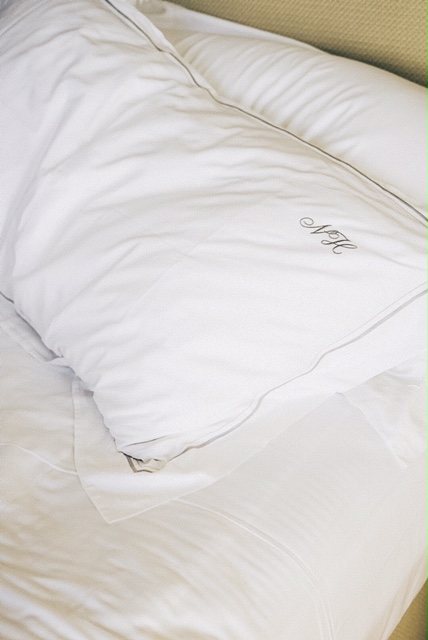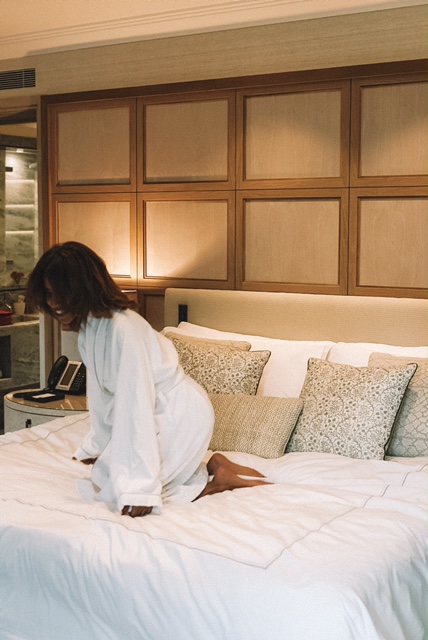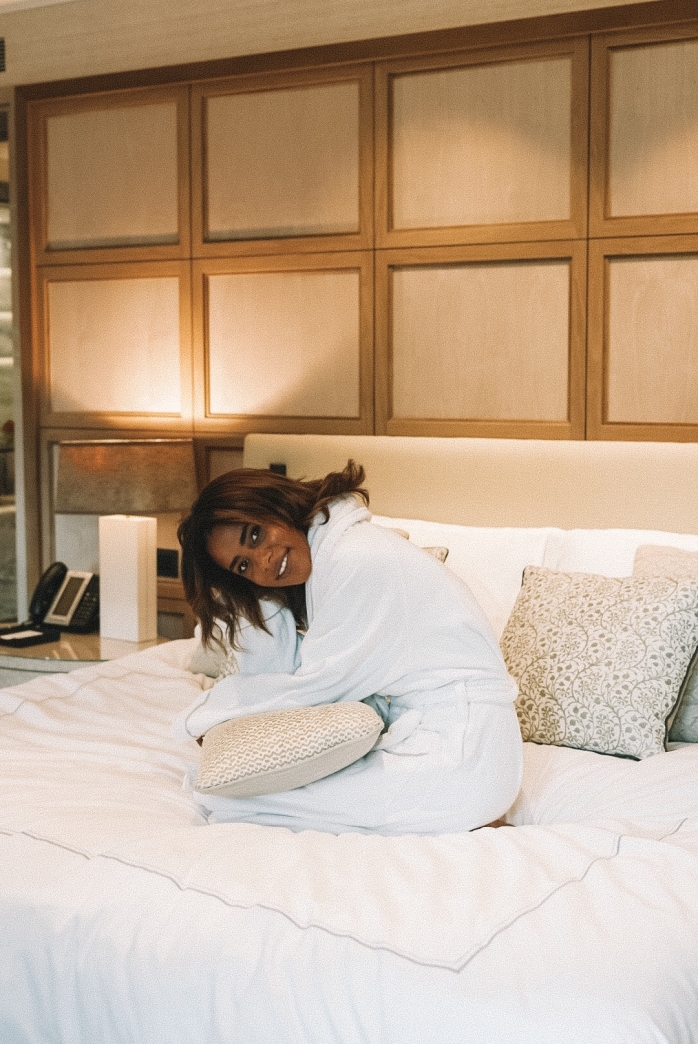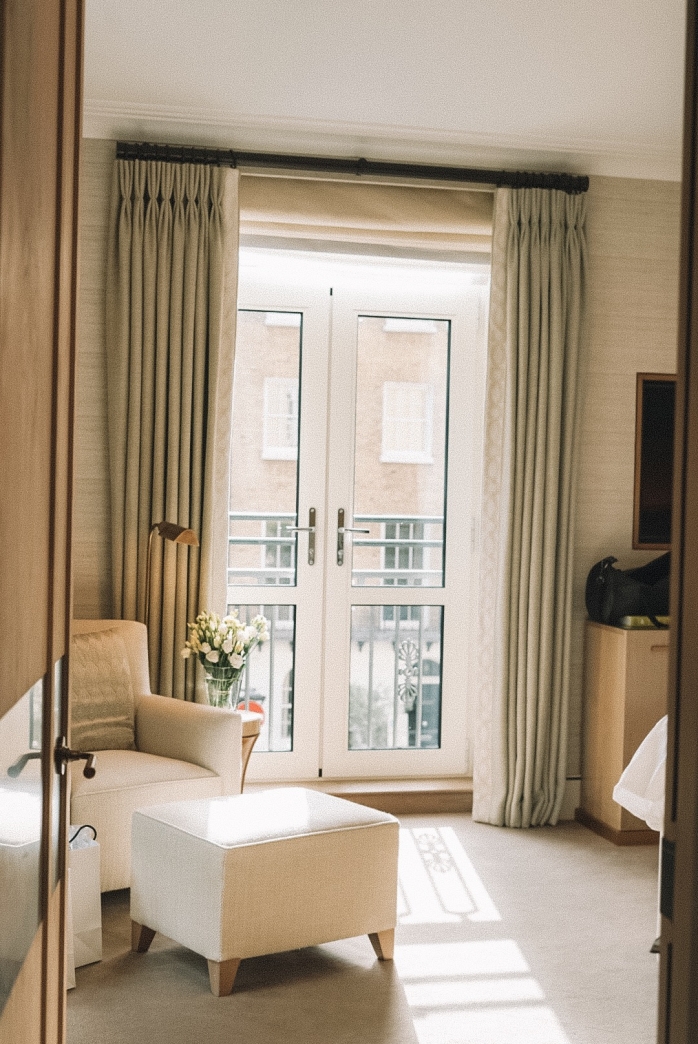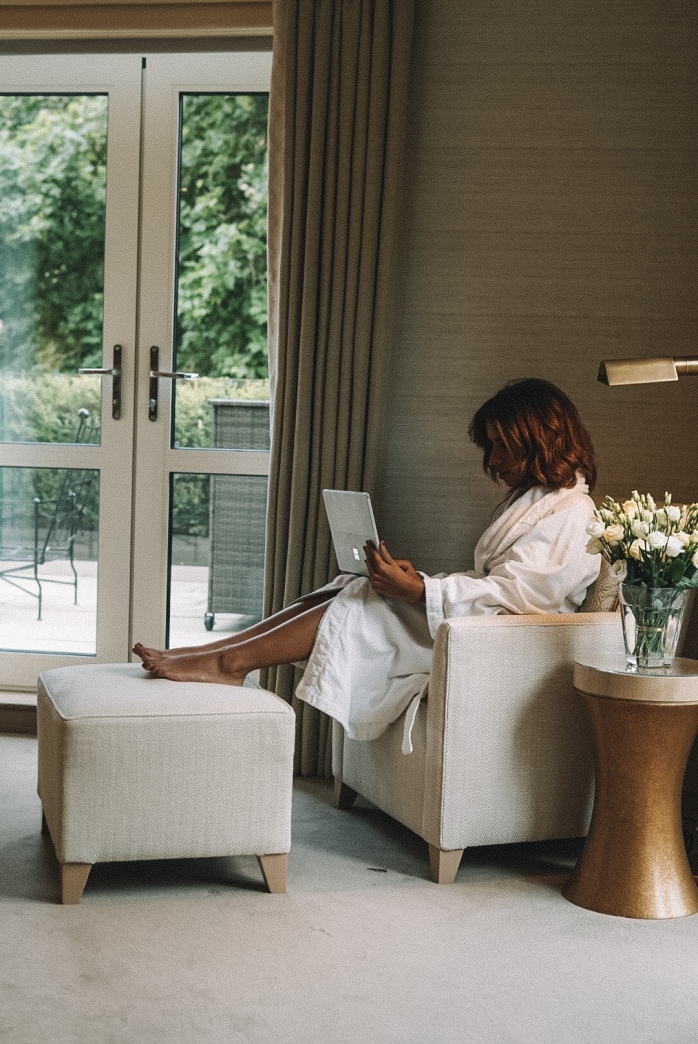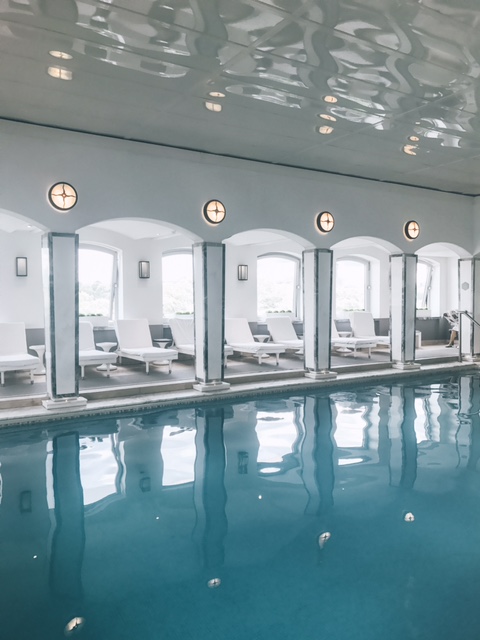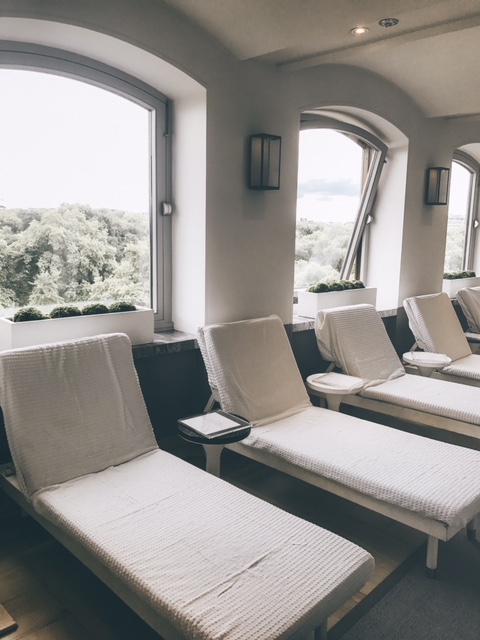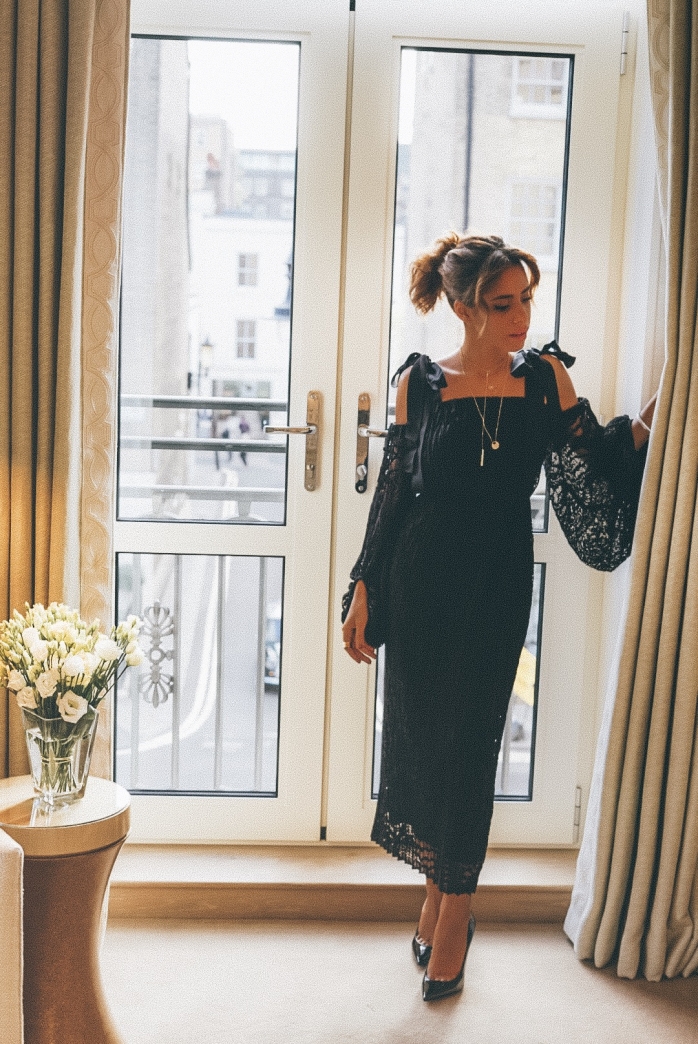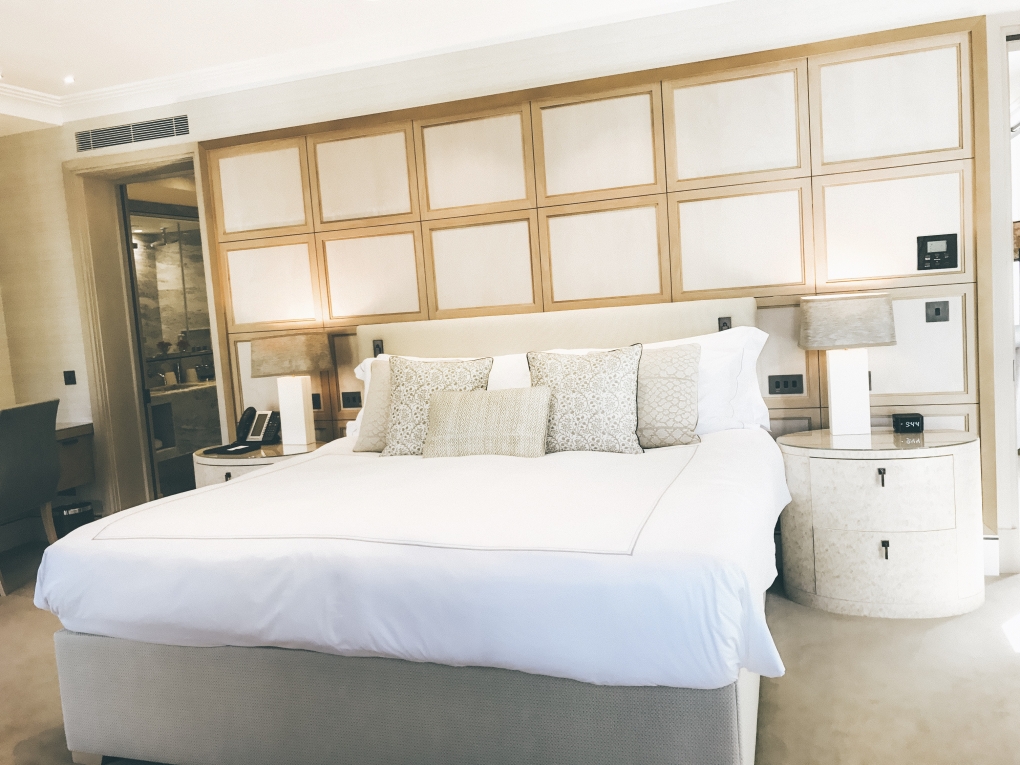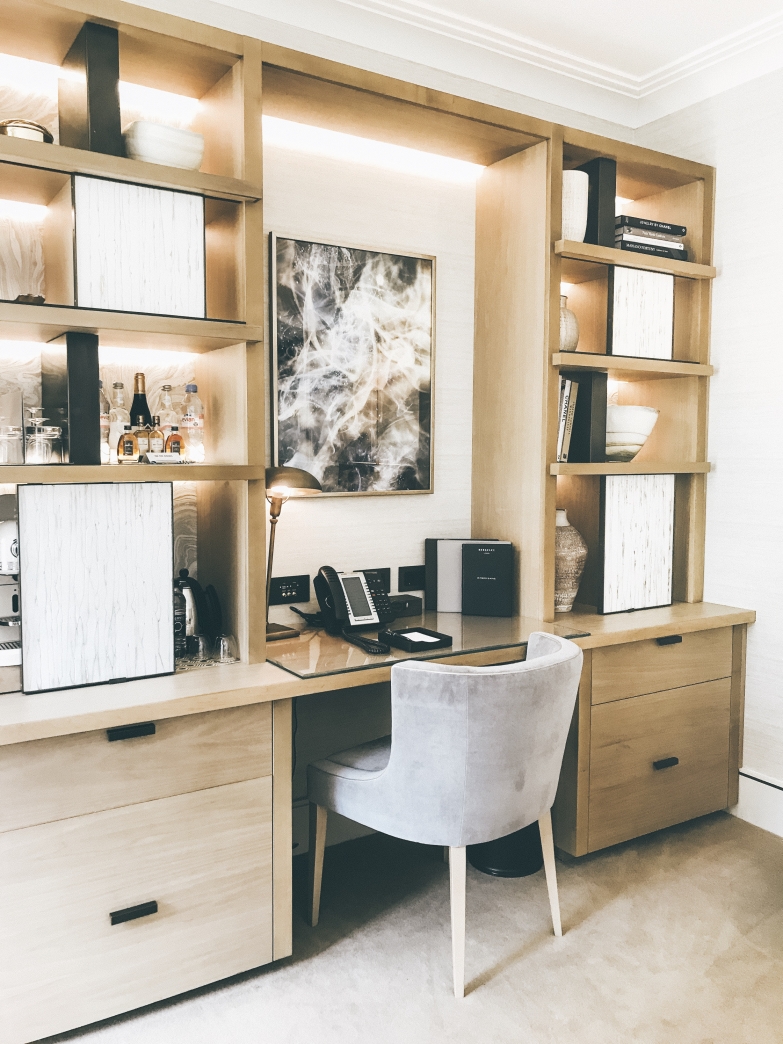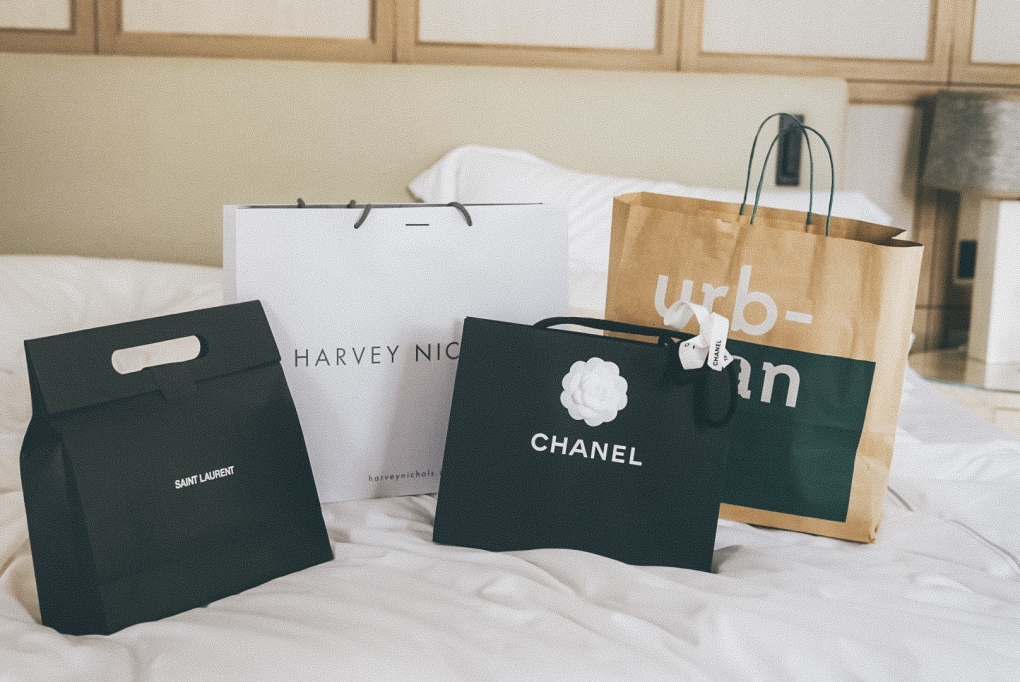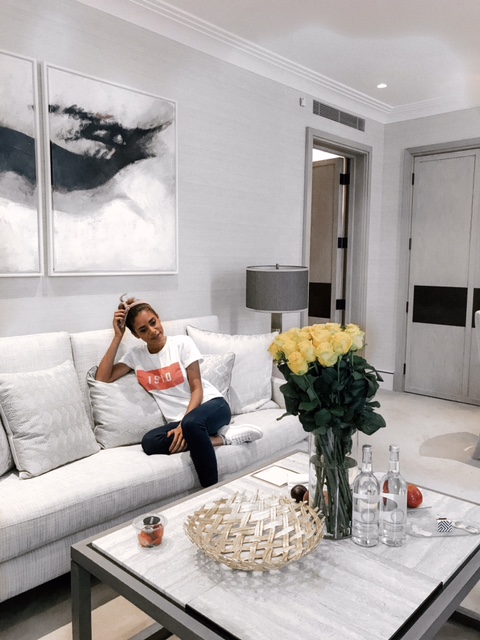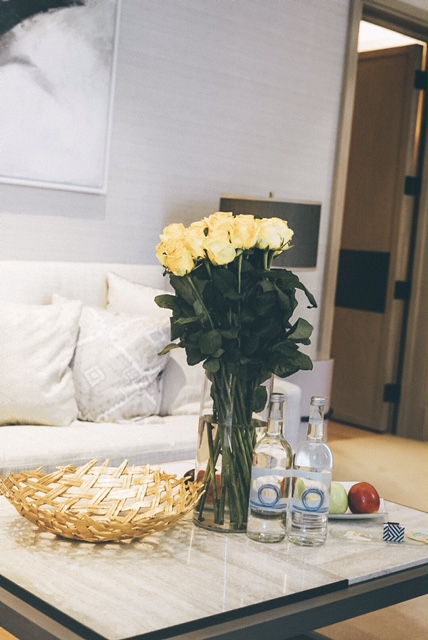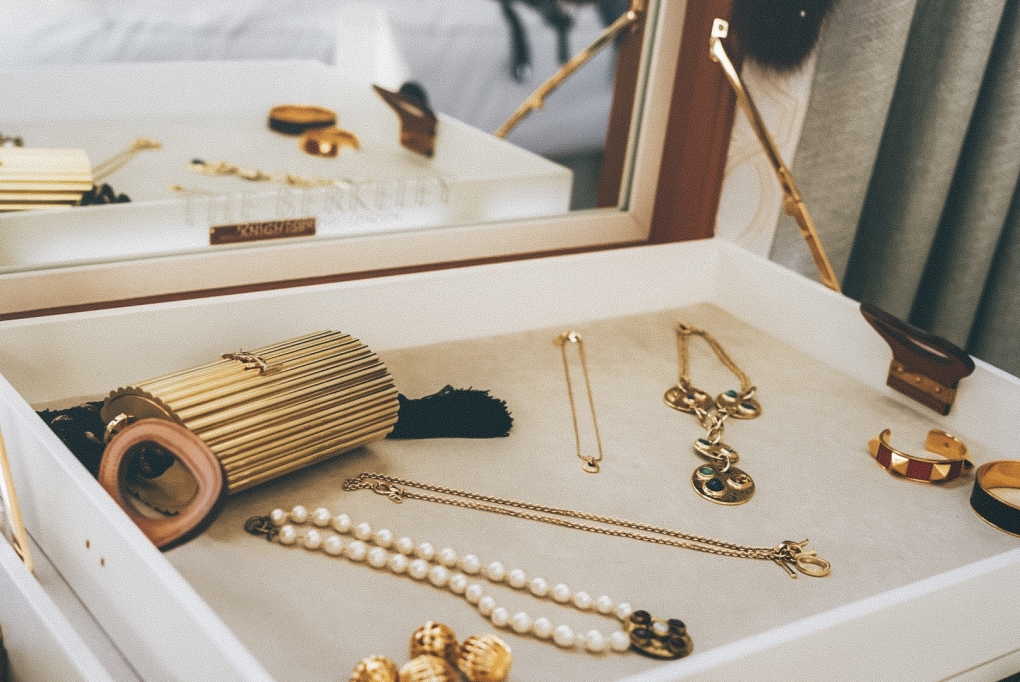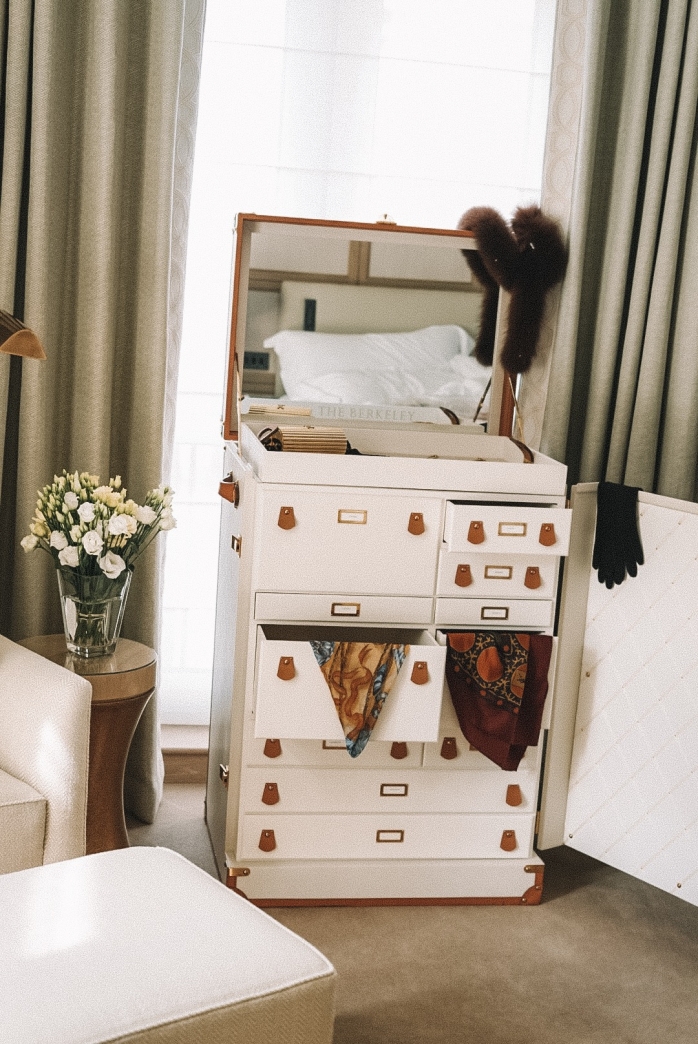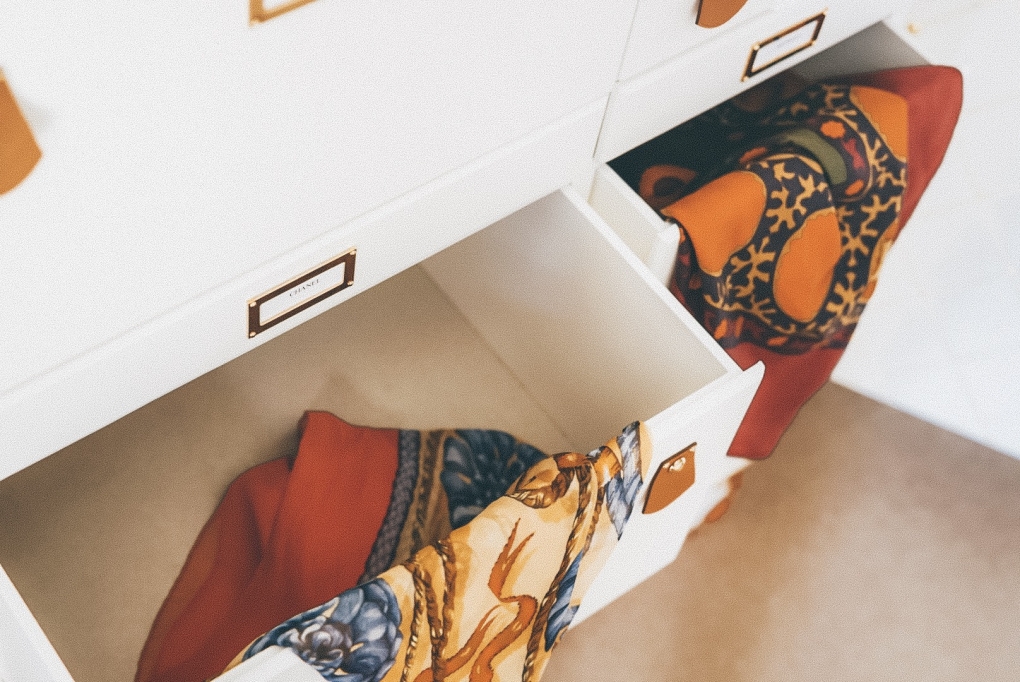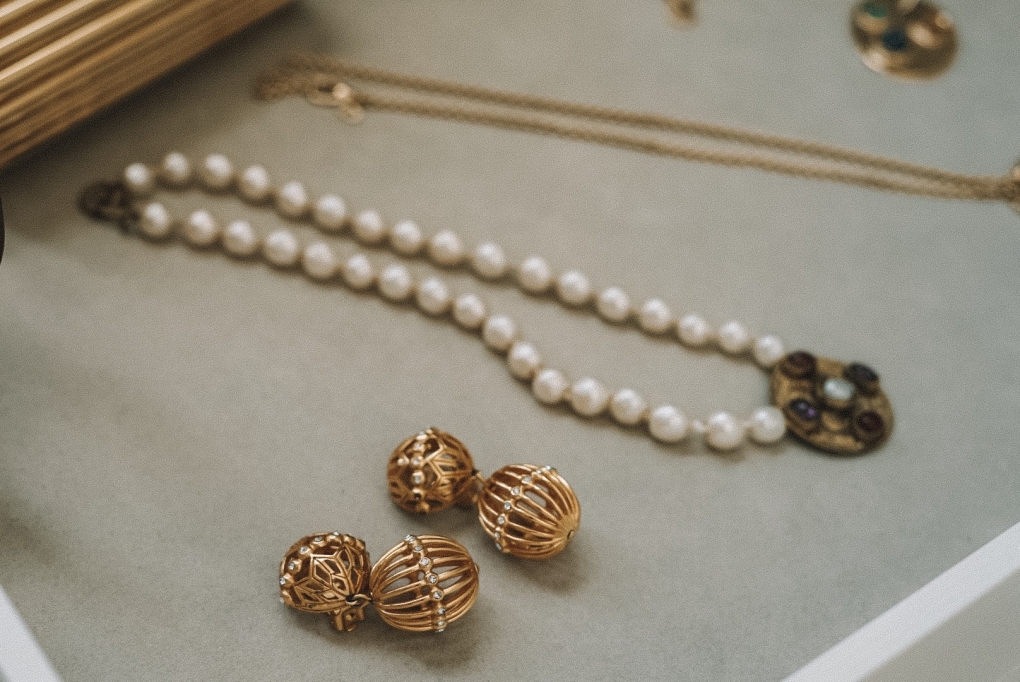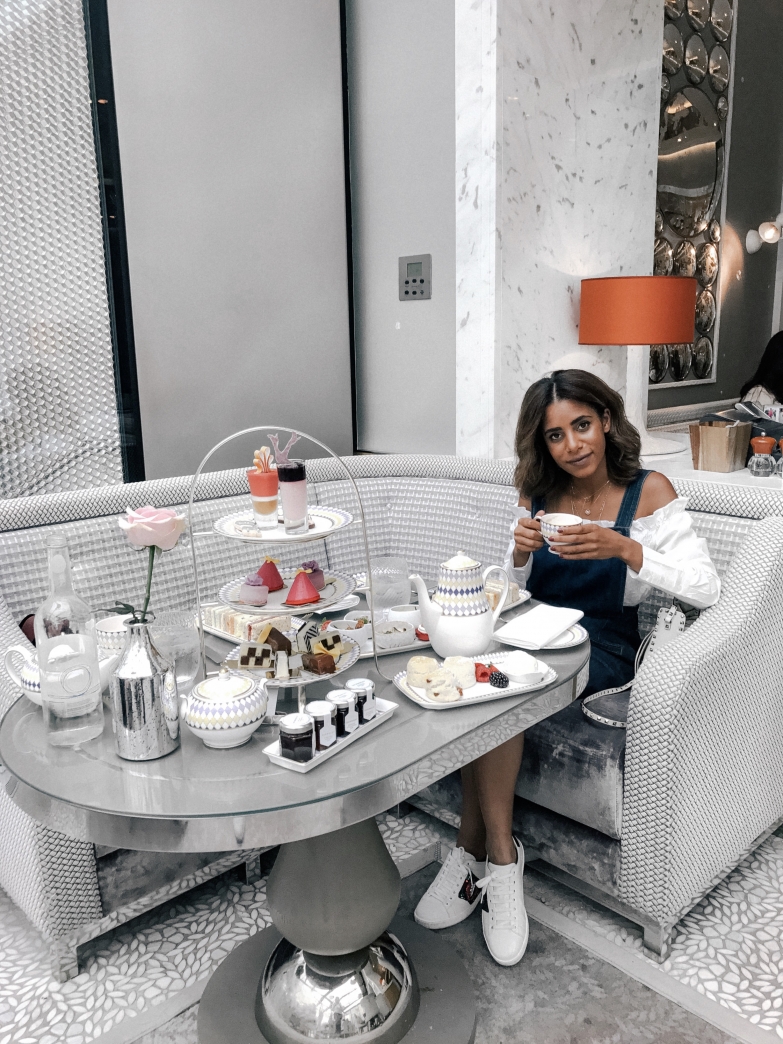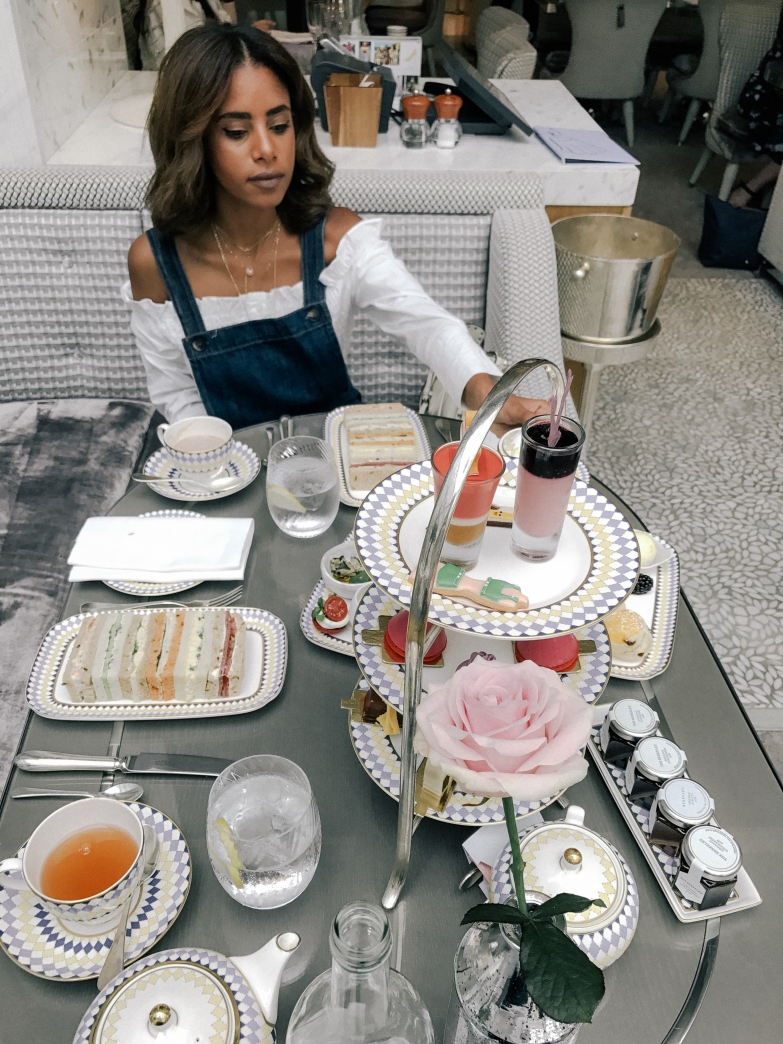 London is one of the most "go to" destinations for basically everyone that lives in the GCC. My family and I have been travelling to the UK almost every summer since I was 10 years old and I can't remember a summer where I haven't been to the UK. I mean I guess for us it's more of a second home of some sort, we are just used to the lifestyle, can speak the language, love the shopping and just feel royal I guess?
This time around I flew to London to host a private event with The Outnet that took place at the Berkeley Hotel which also happened to be my place of residence during my stay. It was my first time at the hotel and I'll tell you all about why I fell in love with it.
So what was it like to stay at The Berkeley Hotel :
The Suite:
As soon as I walked in I just thought "Ok, now we are talking!" the suite was so beautiful, clean and just how I love my rooms, MODERN! You walk in to a foyer with a guest toilet and onto the living room/dining room. I was welcomed with a complimentary beverage and delicious fashion cut cookies (I'll tell you more about this later).
The living room connects you to a massive balcony that has a great outlook on the beautiful streets of London and a gorgeous church right opposite.
The room was pretty spacious and just divine, with endless closet space, a massive bed that was just ughhh amazing!! The sheets felt like clouds and they had pillows that you can sink in. My love for pillows have just reached a new height and this time my initials were on the pillows and eye mask which made this experience all the more special!
The Bath Room: 
A good his and hers sink is the one thing I can't live without! I mean we all need our space right? The shower was just the perfect pressure and I spent my first night indulging a bubble batch while watching BBC news and it was perfect!
But the best part was the toilet, the toilet was a TOTO toilet and omg I sound weird but it was the best thing EVER!
The Breakfast & The Berkley Pret-a-PorTea:
 We had breakfast in the Berkley high-tea on the ground floor. They have the best of the best on the menu and we just had endless options of eggs, pancakes and so much more, it surely was one of my favorite breakfast specially because they had fresh orange juice!
We also indulged in their most famous high tea in Pret-a-PorTea. Now the name is very much inspired by the word "Pret-a-Porte" which is basically ready to wear and everything that is in and it during the fashion season. We had cakes, cookie and everything sweet that you could think of that was curated and inspired by the latest it pieces of the season from designers such as Gucci, Pucci, Charlotte Olympia, Mulberry and so much more. Adding to that was the endless selection of exotic tea!
Highlights:
1- Location wise The Berkeley was perfect for those who love to shop high-end and honestly just wanting to be near Harvey Nichols, Harrods and all its glory.  
2- The Berkeley  hotel is also right opposite the famous Hyde Park. I spent my mornings there just enjoying the beautiful weather and basically just being outdoor in general!
3- Burberry coats for your stay? Yes the suite had complimentary Burberry coats for you to use whilst staying at the hotel and if you really loved them, well all you have to do is ask them and they will be able to make the purchase for you!      
4. Now this just made me loose it because I mean come on!! What hotel send you a fashion chest filled with vintage Chanel, YSL, Dior and so much more for you to enjoy vintage shopping in the comfort of your own room!
The Berkeley, I will be back and that's a promise!