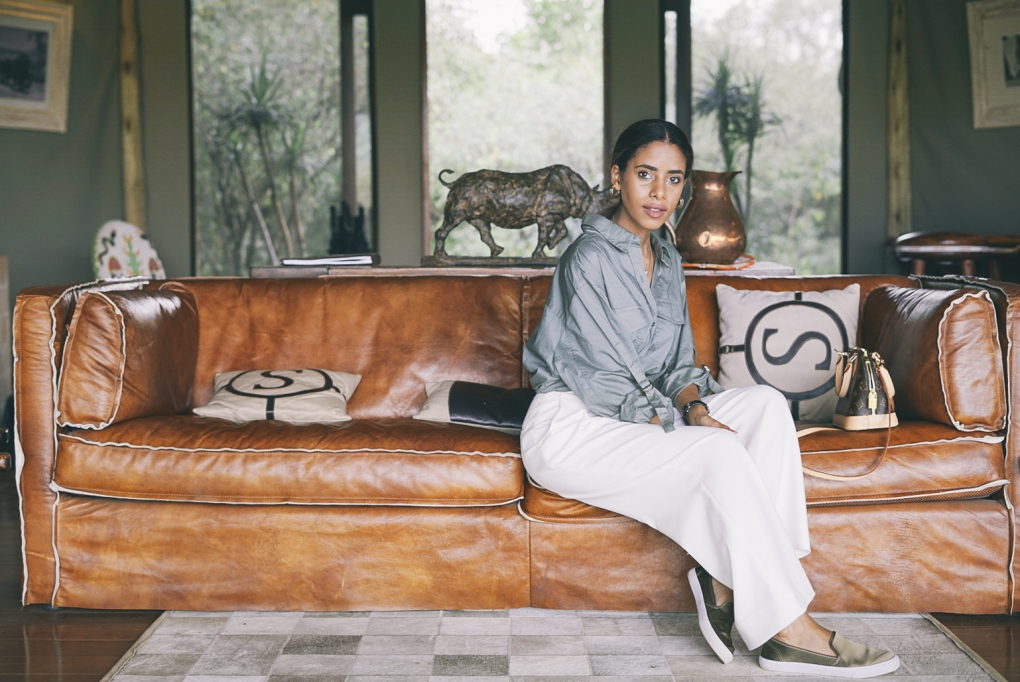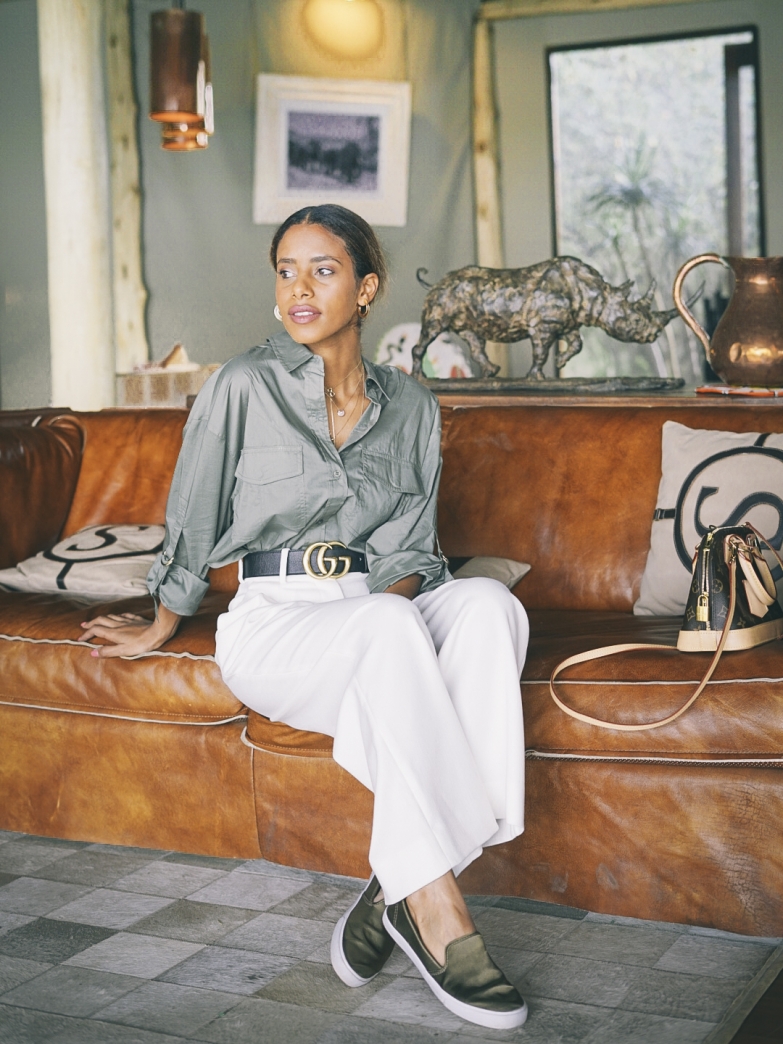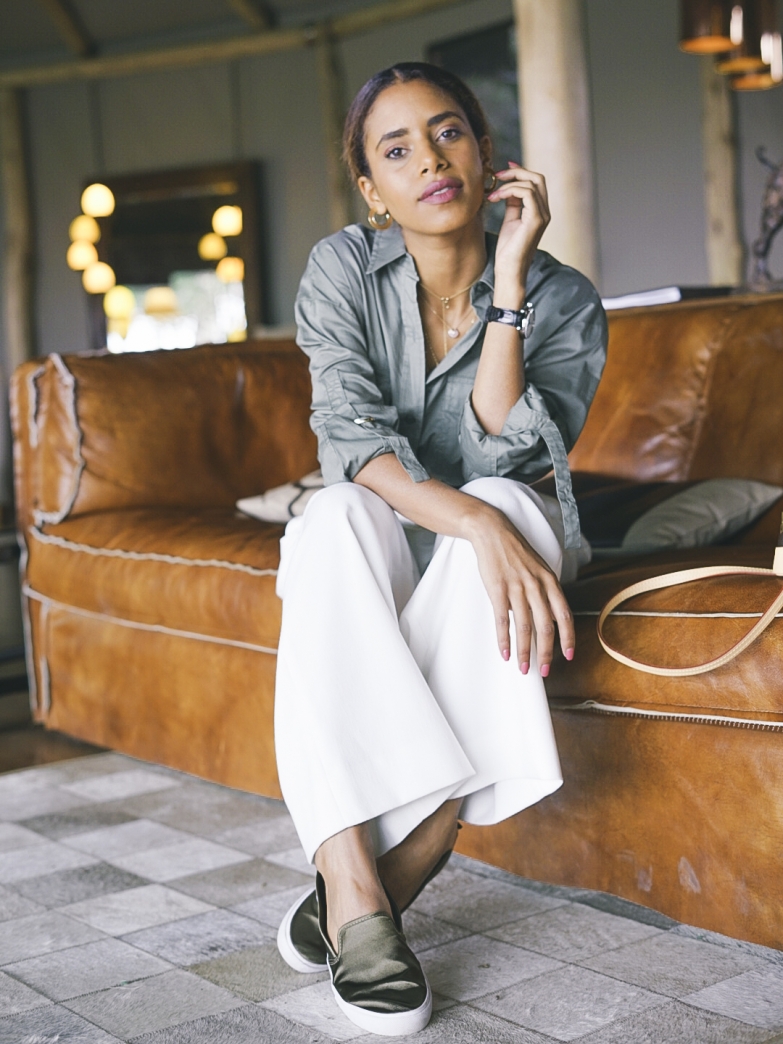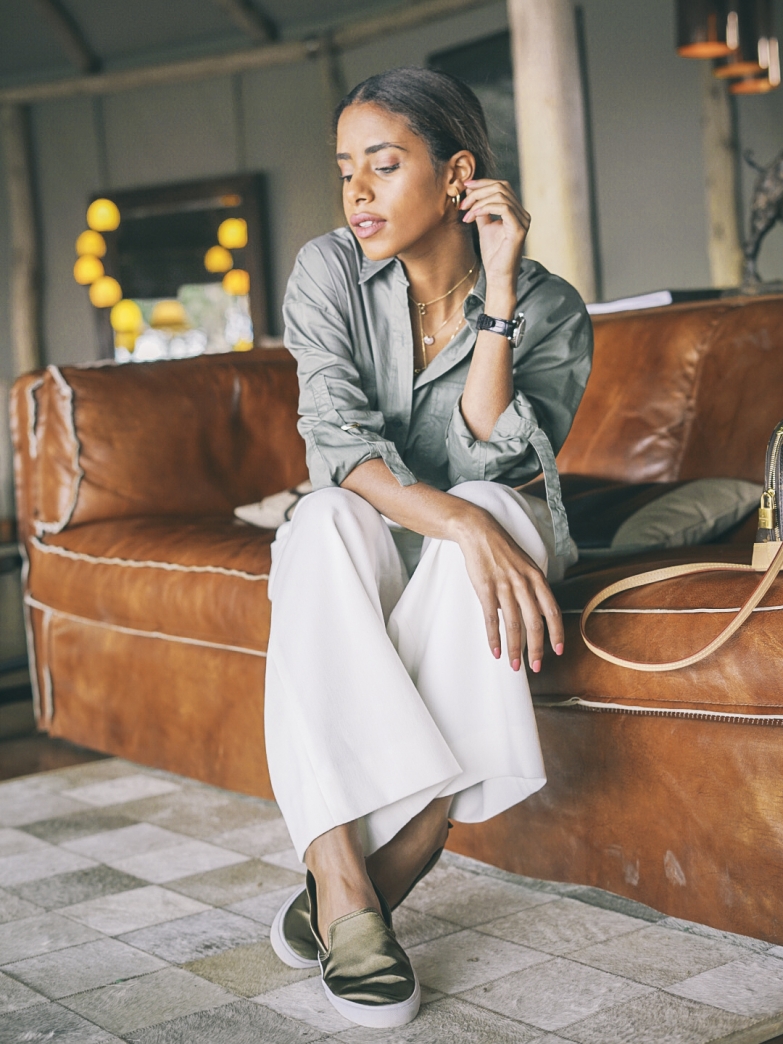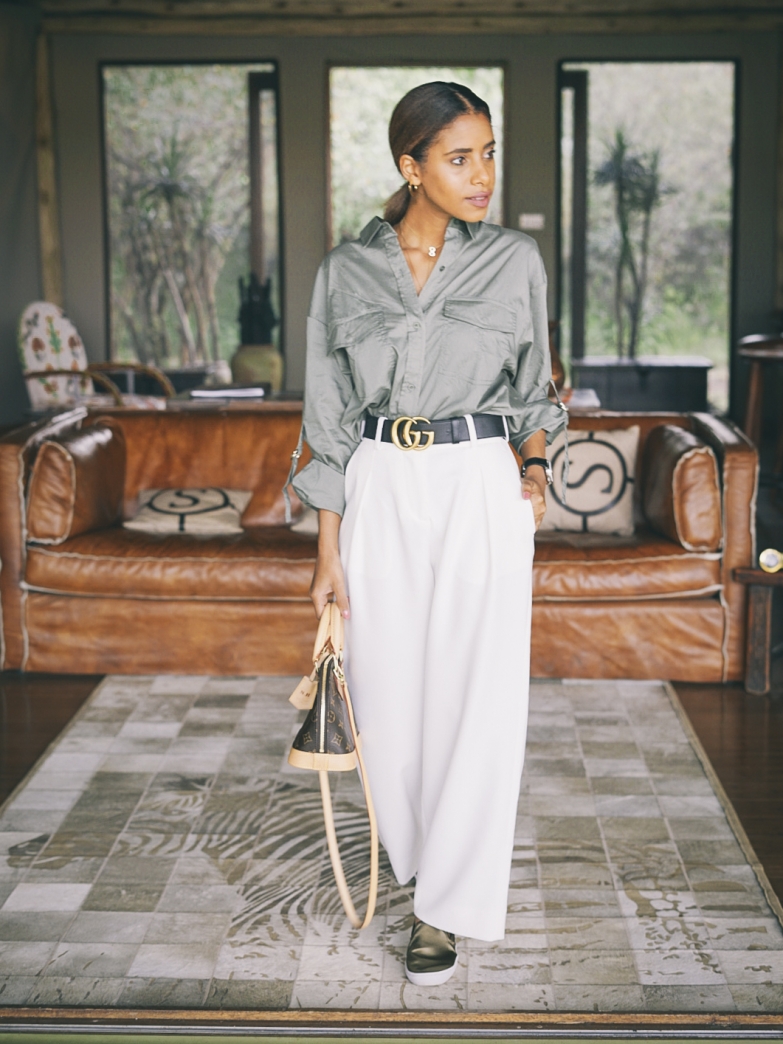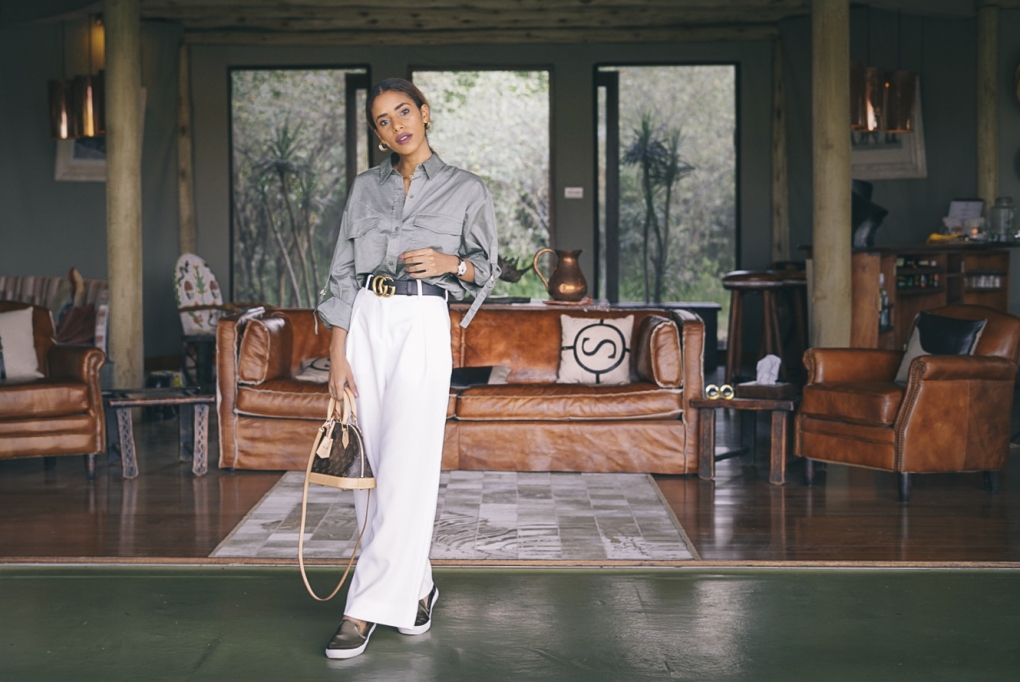 Building up on my review on the safari with some safari inspired looks. I have been looking for white pants and green shirt for my trip and just my luck, I found them and it was a piece of cake! Who would have thought that looking for a green shirt would be this easy? And oh these pants… I think it's my first ever pants that I didn't have to alter them at all.
So The shirt was from & Other Stories and the pants are by MAJE. My 2 go to places for literally my whole closet at the moment.
Anyway, giving you guys a hint of the hotel we stayed at in Masai Mara. Sala's Camp is one of my favorite hotel/resort that I have ever had the pleasure of staying in thus far. But I'll be talking a bit more about Sala's Camp in the coming post.