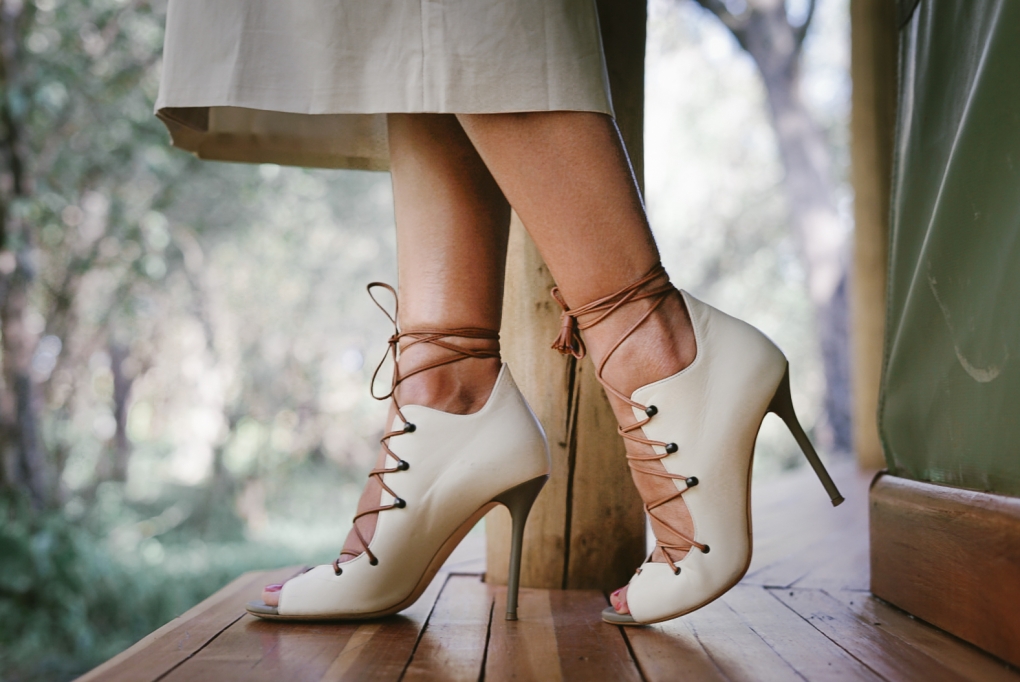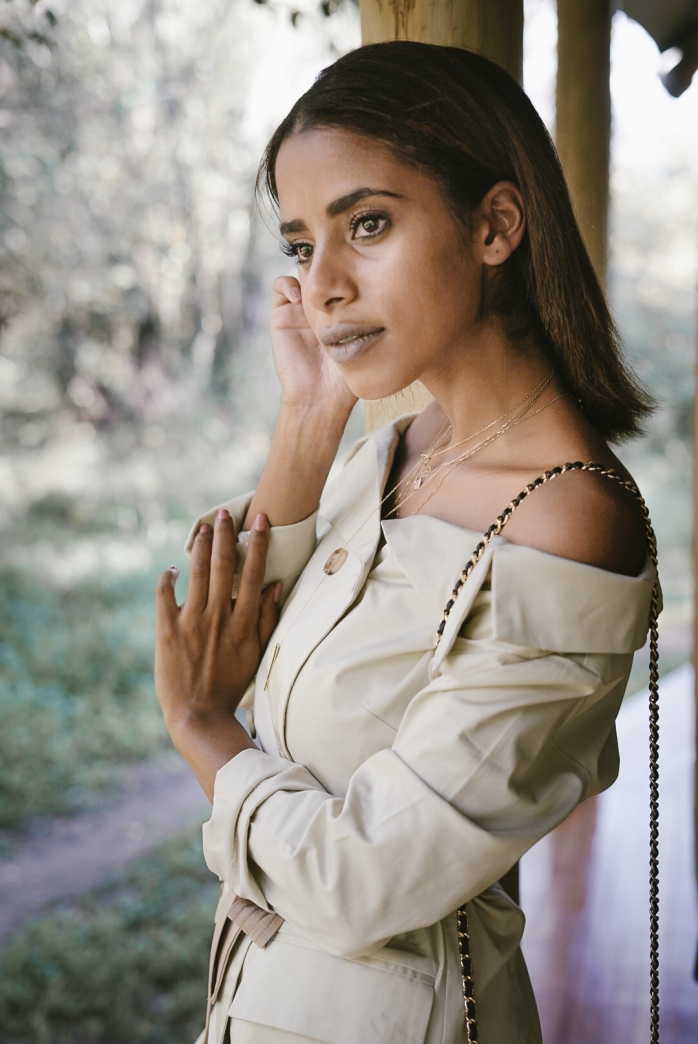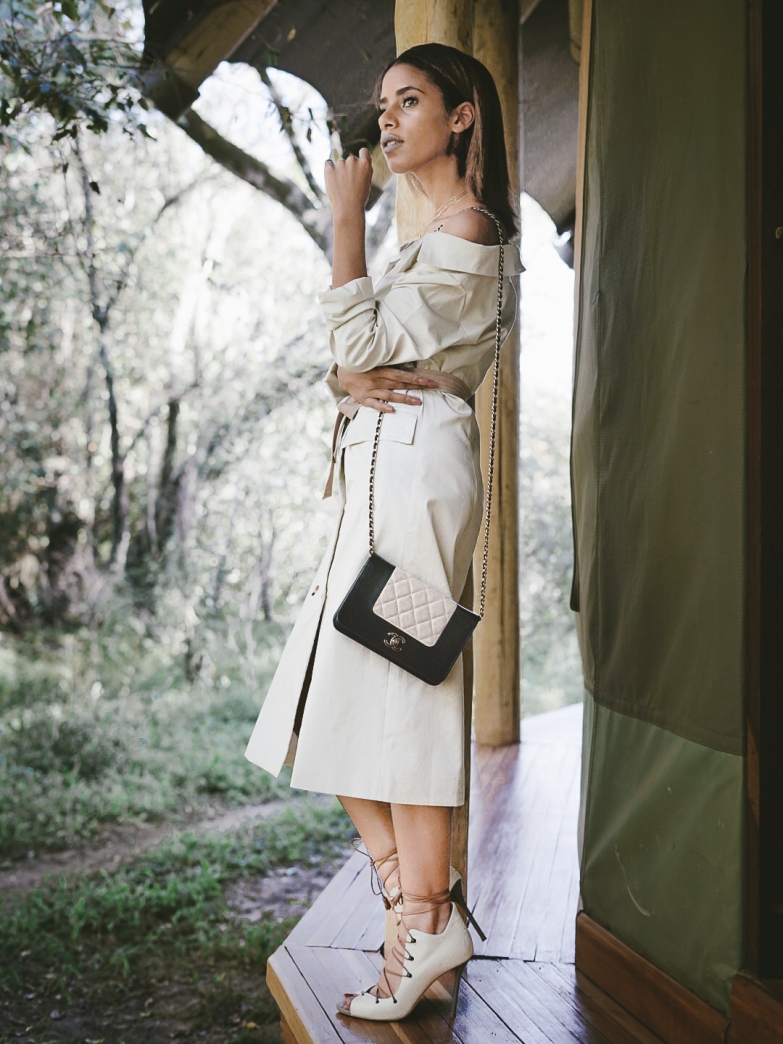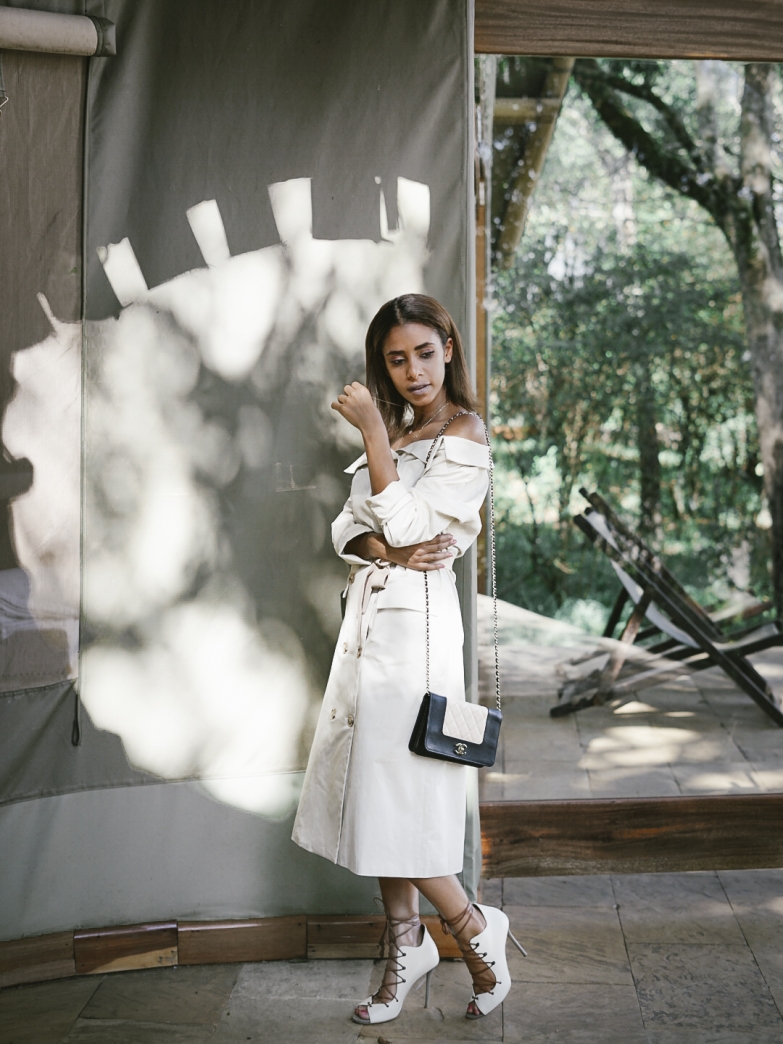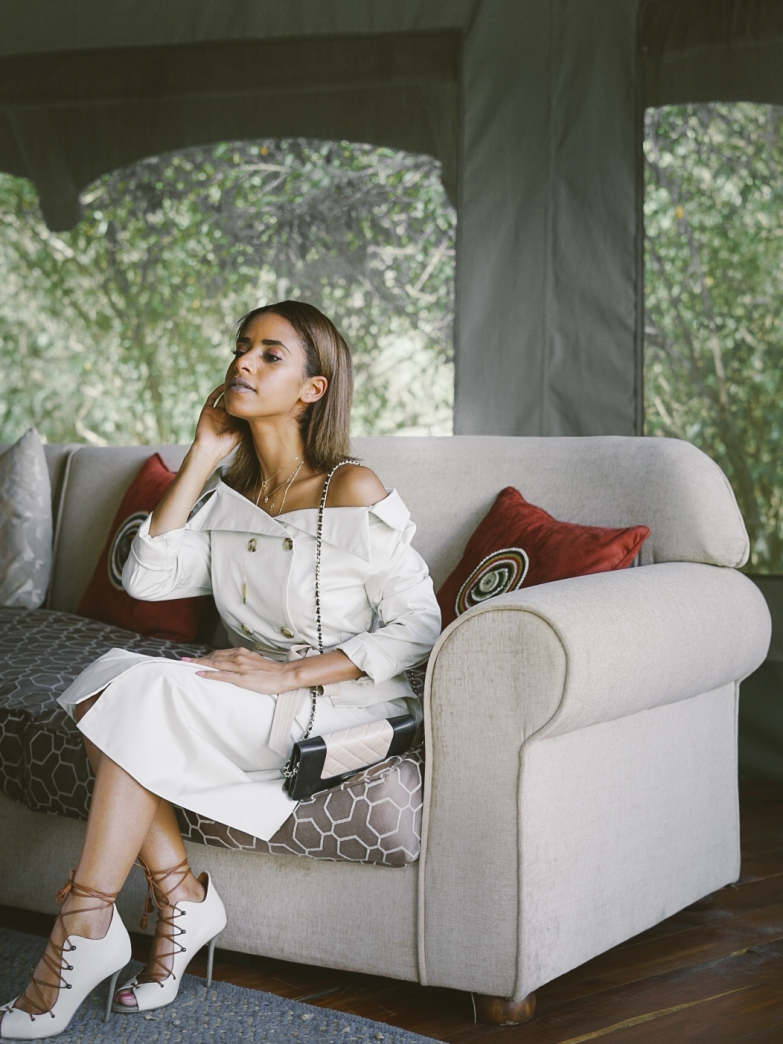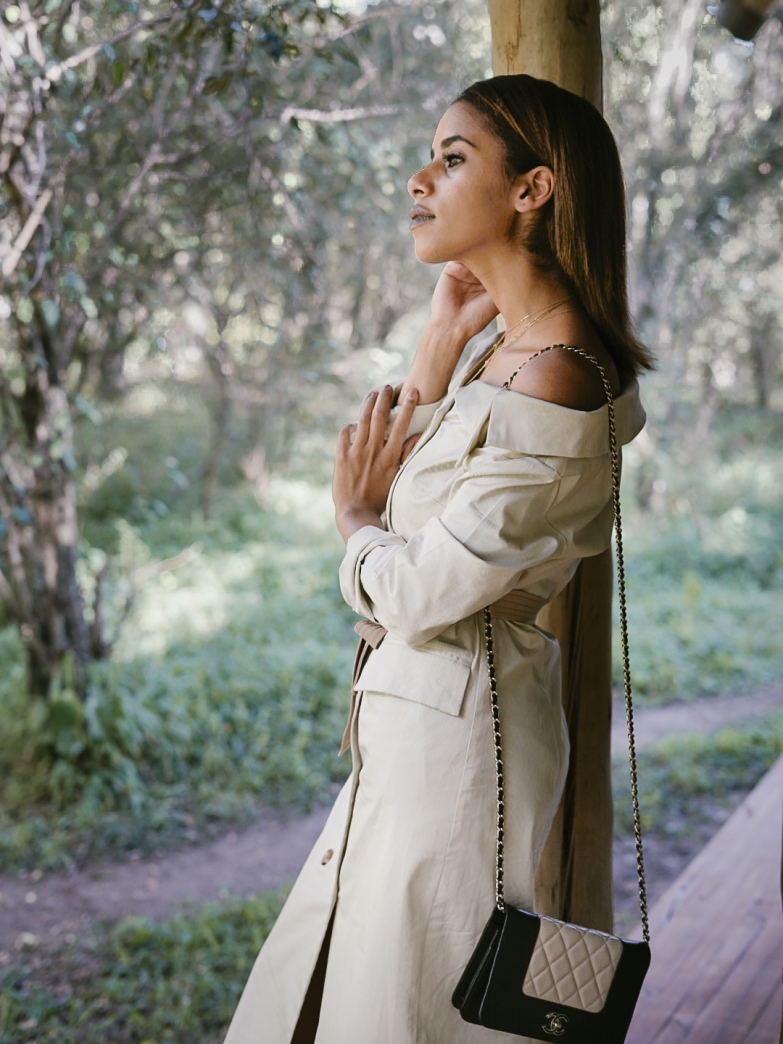 Dress by Botta, Malone Souliers Shoes, Chanel Bag
Feeling the blues now that I am out of the safari. Ahh can I just go back to complete bliss? It was just so relaxing and exciting. I have to admit it was time away that I very much needed and a long time coming.
 So anyone for a safari? Have I convinced you yet? It's a Safari Chic kind of thing… Well, I hope I did.. because I'm sure you need it to.
 I really took this time away to reflect on my life and really think about what I want to do with my life and who I want to be. I mean I still feel like a kid inside that hasn't fully grown up yet and it really gets frustrating sometimes. Don't you feel that way? I do, but that's for another time.
 Oh let's talk about my safari chic outfit. I'm sure you guys have heard and shopped at Storets! Well now that have a sister brand called Botta. They have a really chic and cool collection and every outfit you need for any collection, so this Safari Chic look wasn't so hard to get my hands on. So make sure you check them out.
As for my shoes.. well they are by Malone Solaris that I found on The Modist. By the way did you know if you live in the UAE and order at midnight you get them the very next morning! I WEAR!!!!