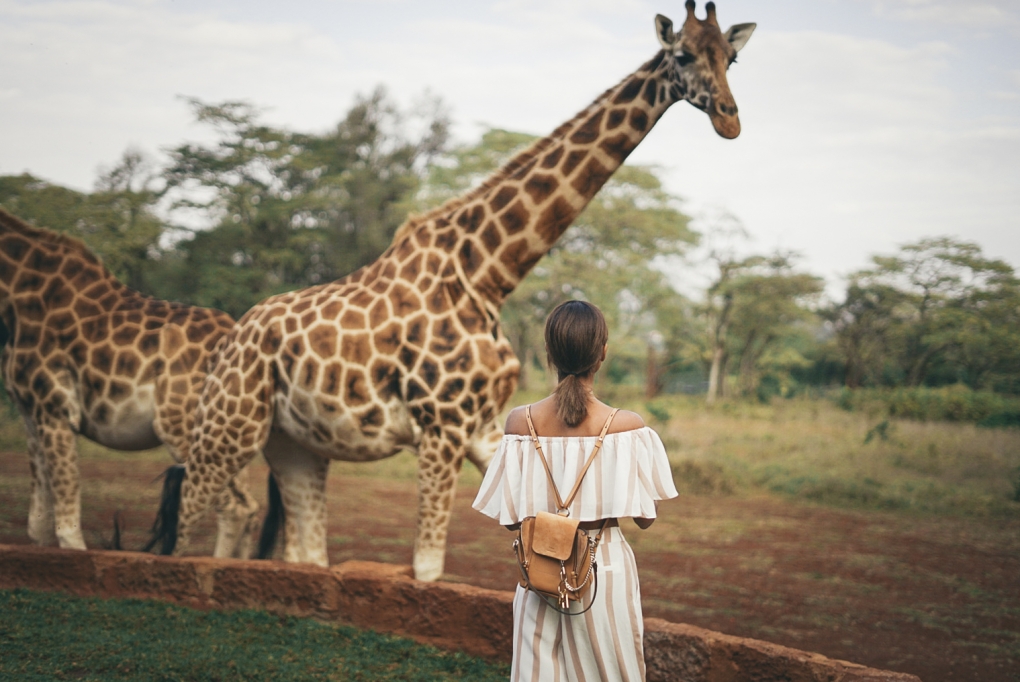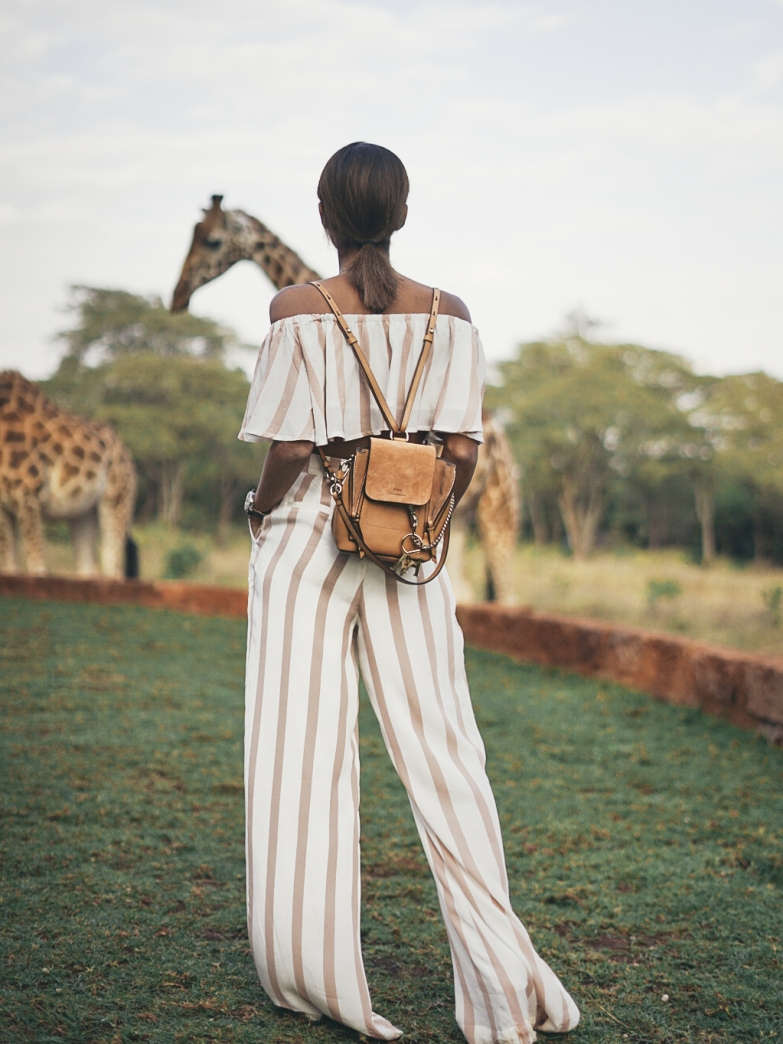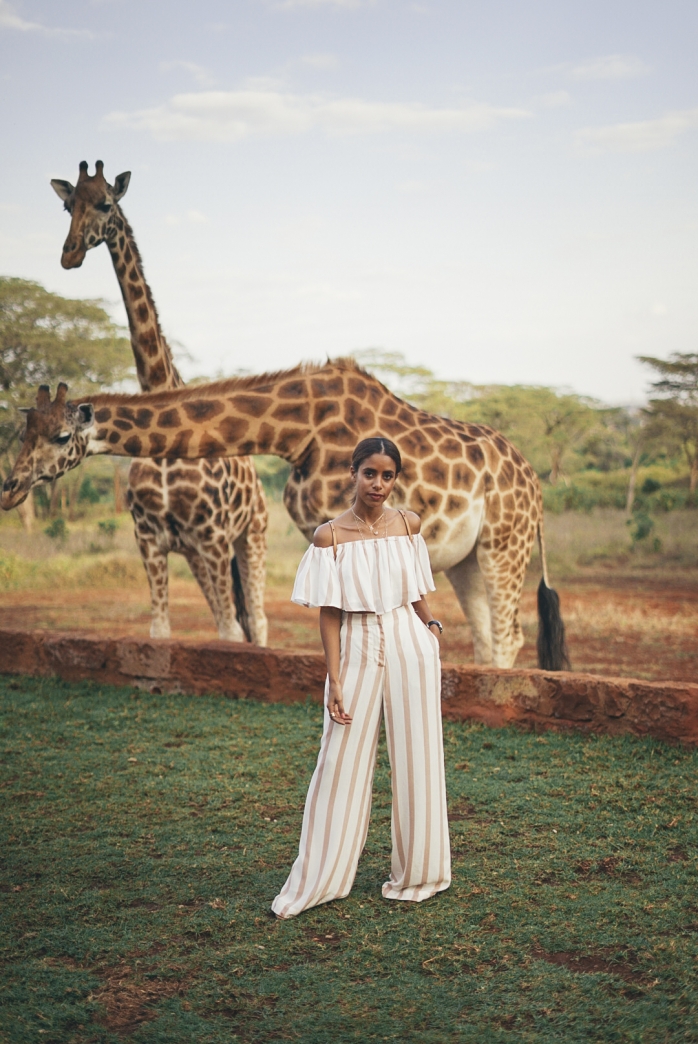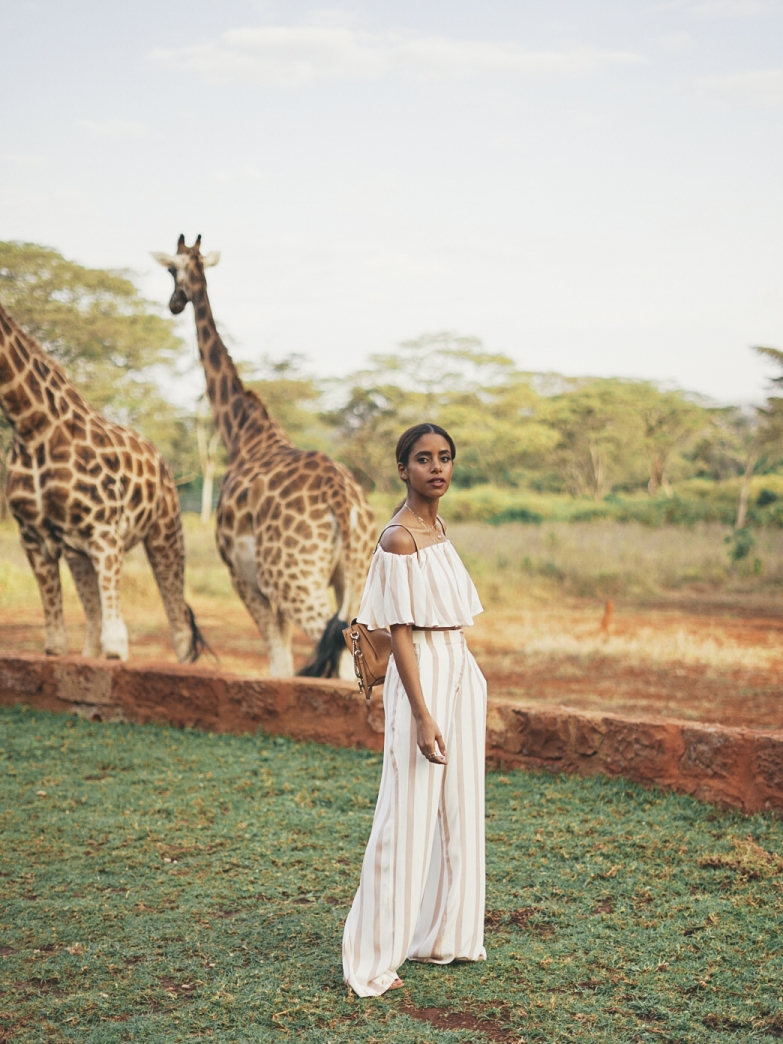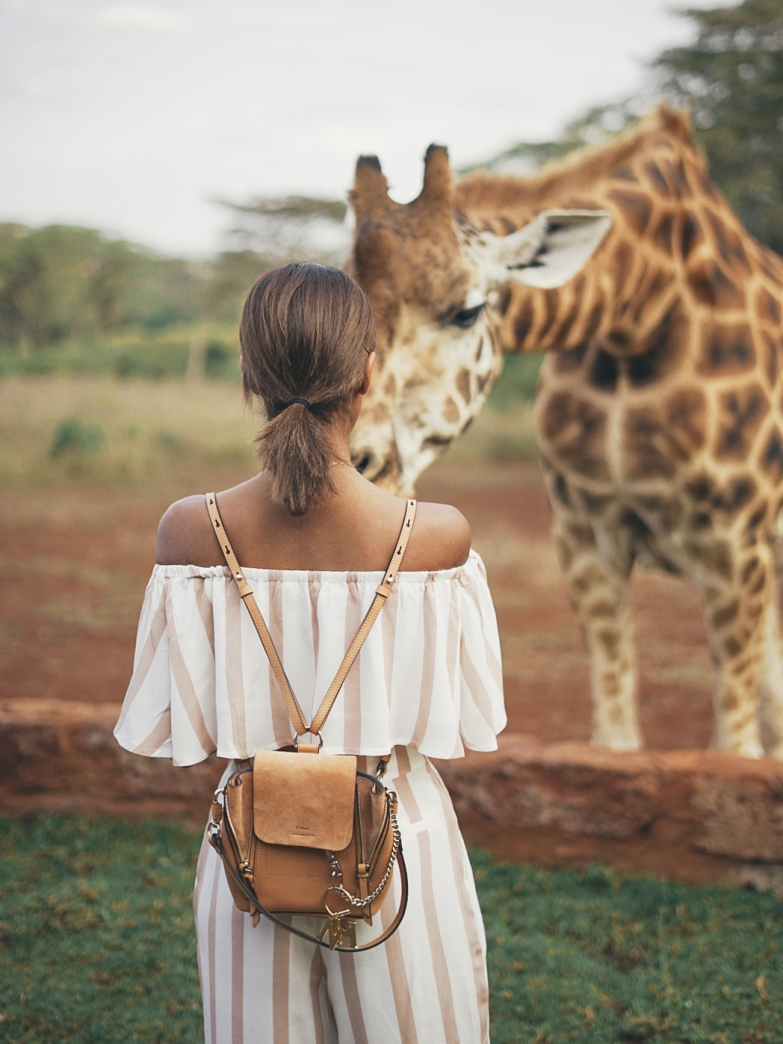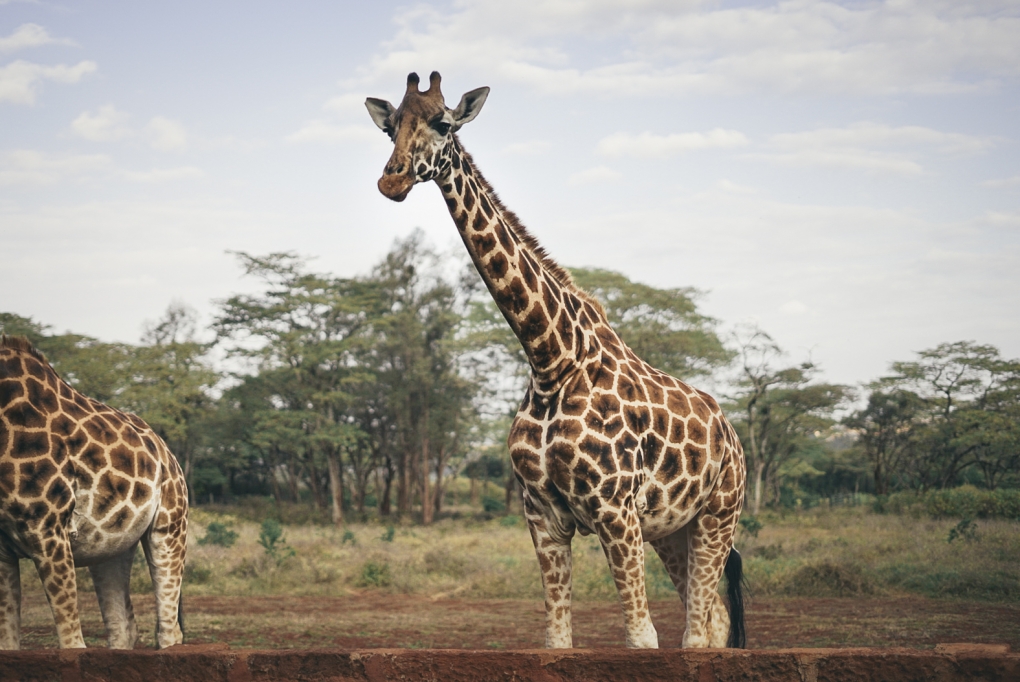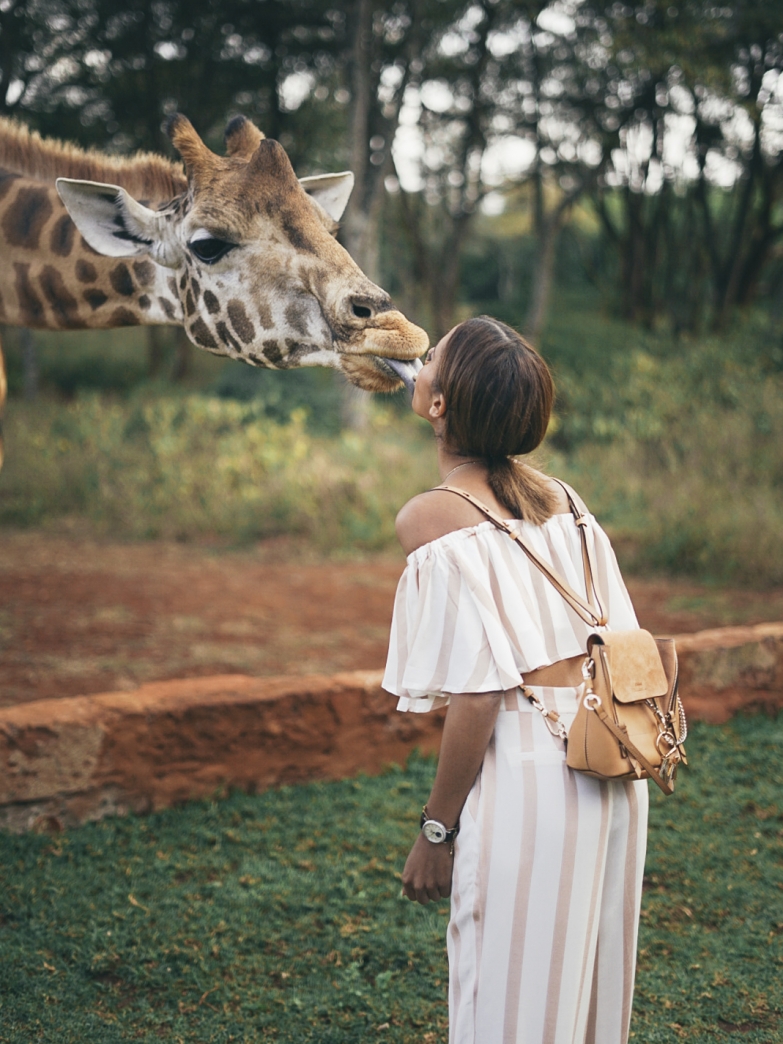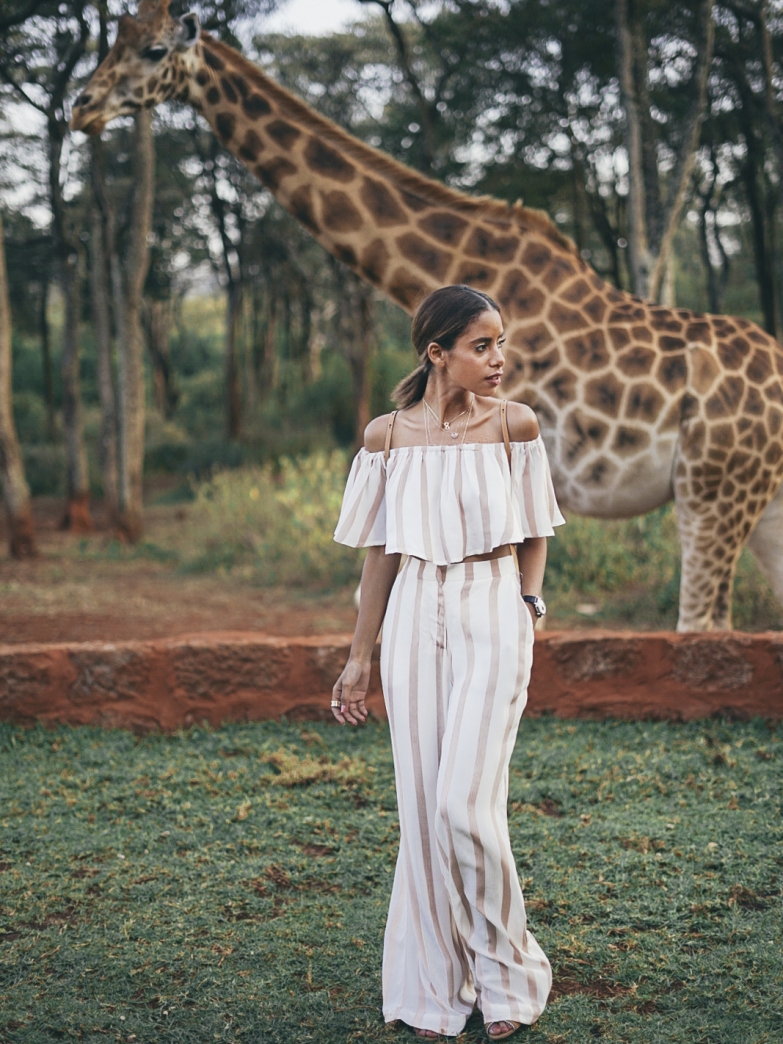 Ok, so another one off my bucket list for sure!! I have been dreaming of staying in the Giraffe Manor for the past year and I can't believe it finally happened! I'll be talking more about the Giraffe Manor in my later posts. But for now let's just take a moment to appreciate these gorgeous animals who also happen to be very sassy and hungry and they live in the courtyard of the Giraffe Manor. It was crazy to be there feeding them, being kissed by them and just being so close to them. LOVE EVERY MOMENT OF IT!
Anyway, I promise I'll elaborate about my experience at the Giraffe Manor in so much more details later on. For now let me talk about my matching two piece outfit! It's one of my favorites right now and it's by House Of Harlow 1960 from Revolve. Revolve has the most amazing collection of crop tops and high-waist pants to match along with it and trust me it's so worth it! I also love THIS, THIS, THIS, THIS and THIS!
So if you plan on traveling next, trust me Revolve is you one stop shop, for summer and winter everything!