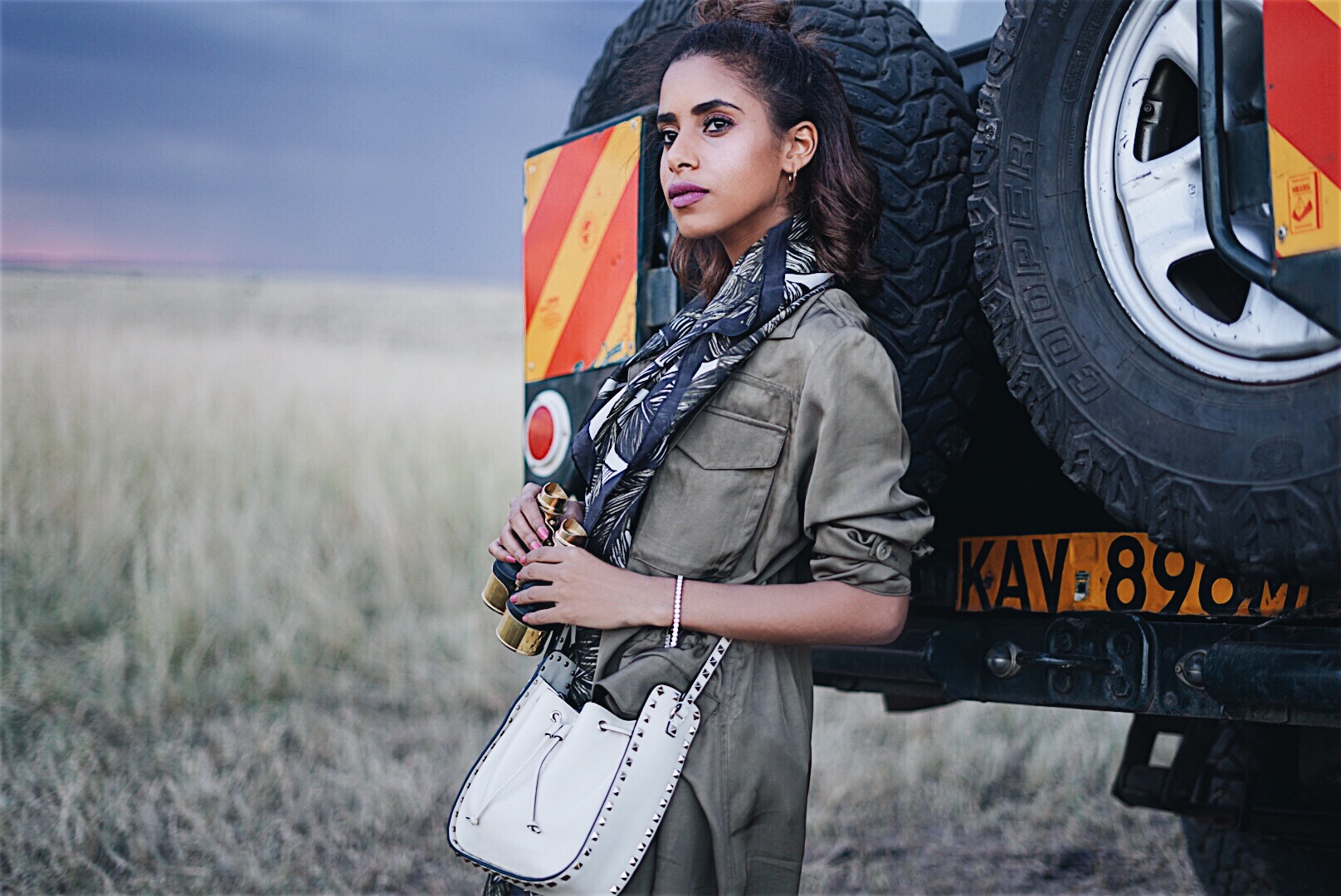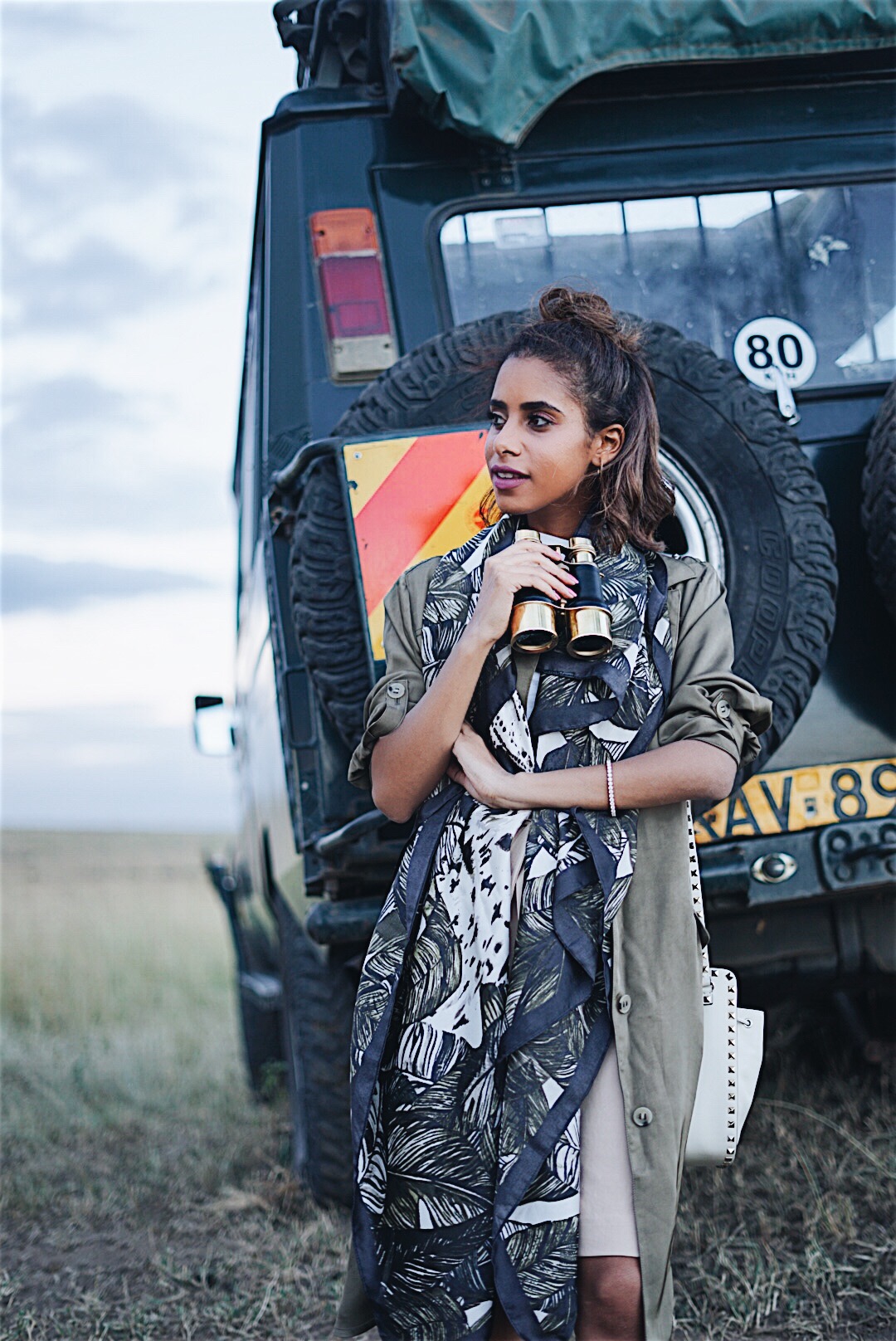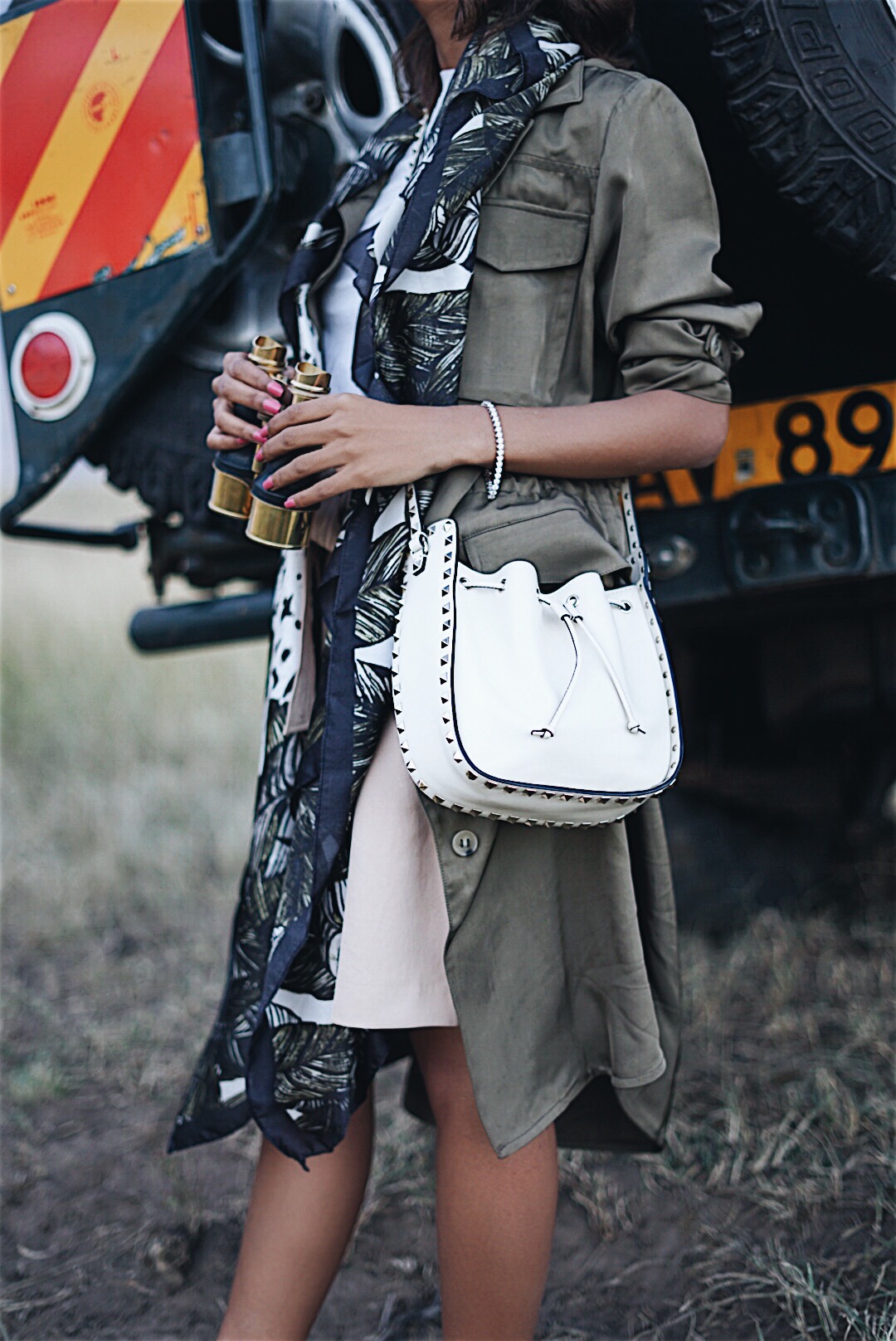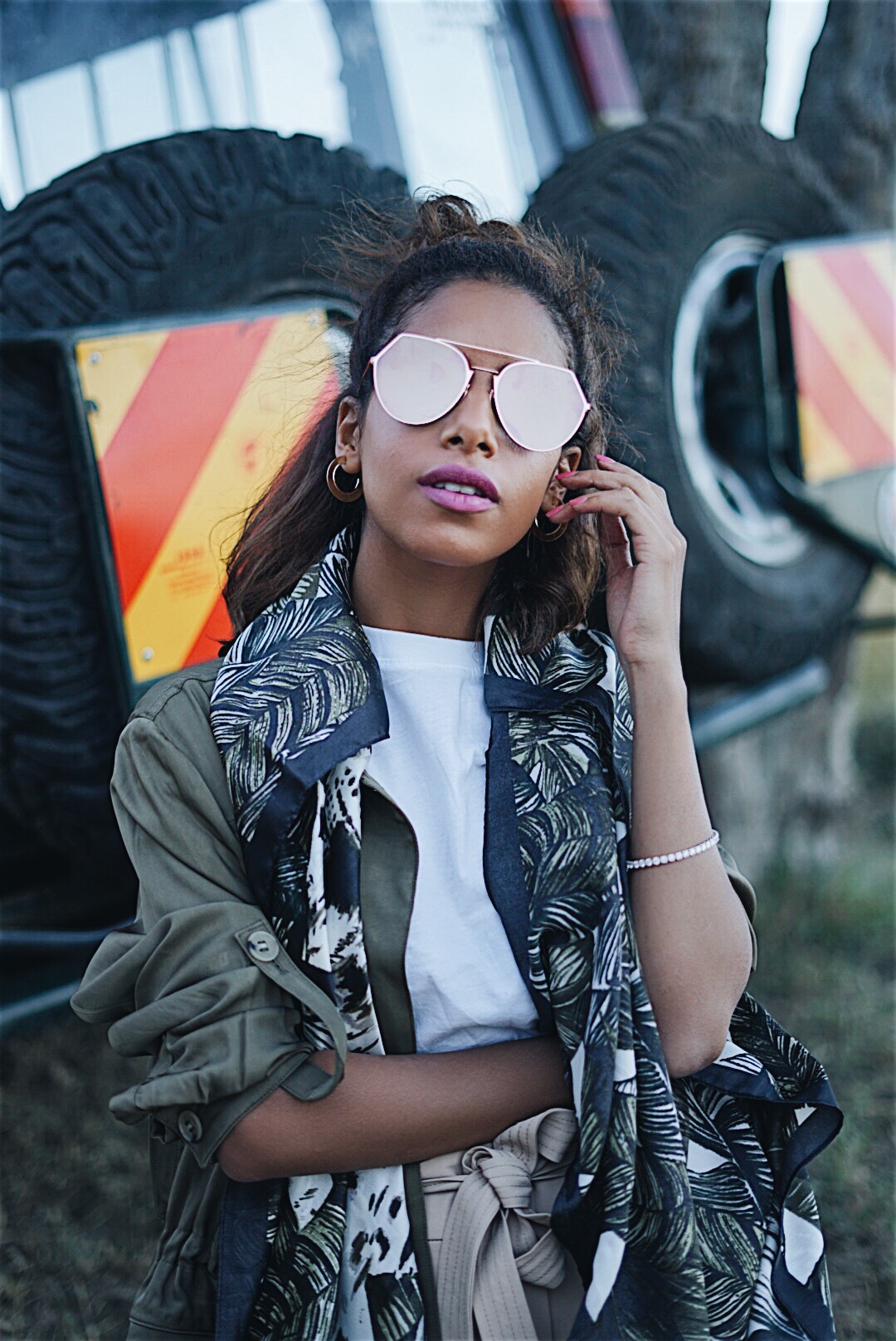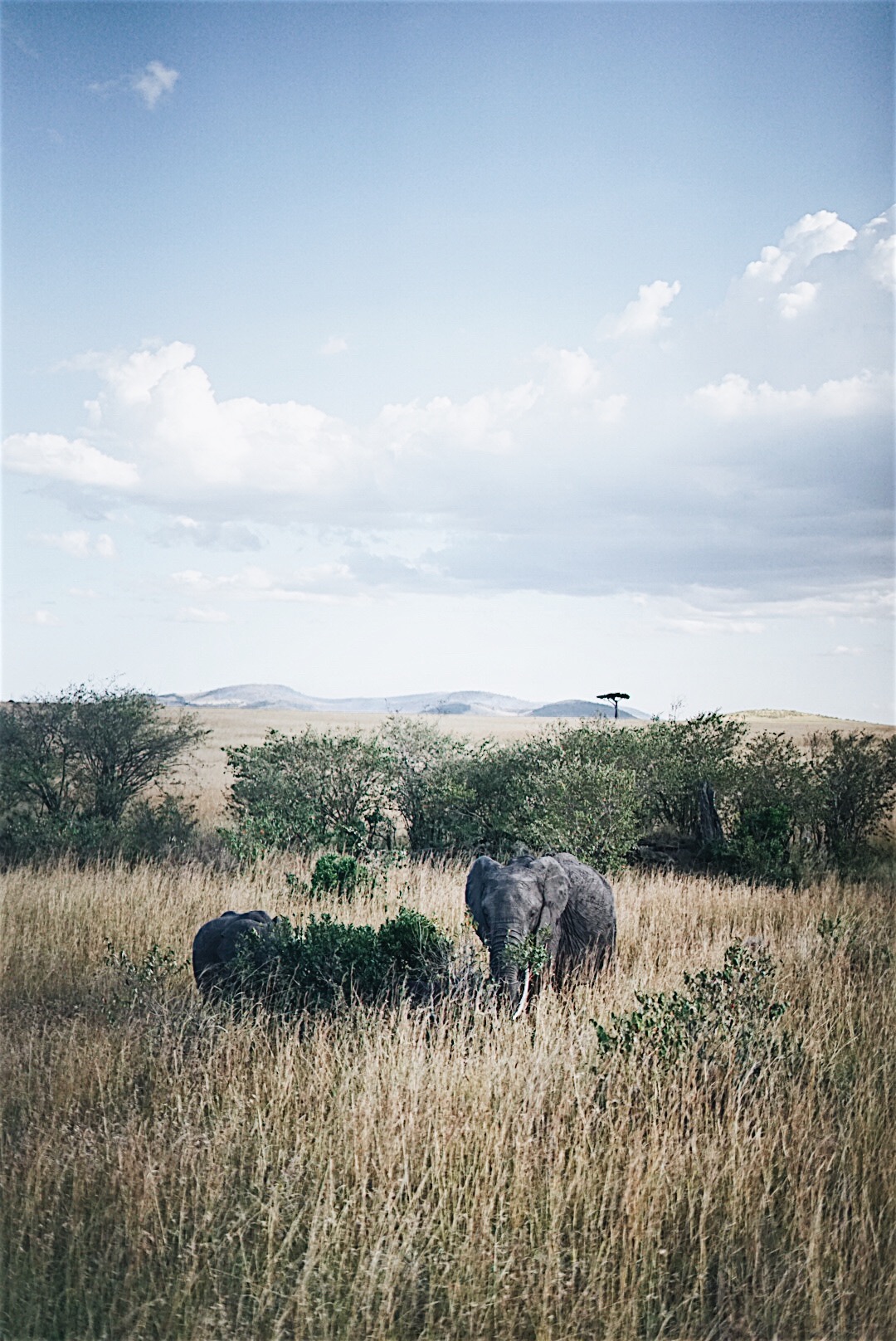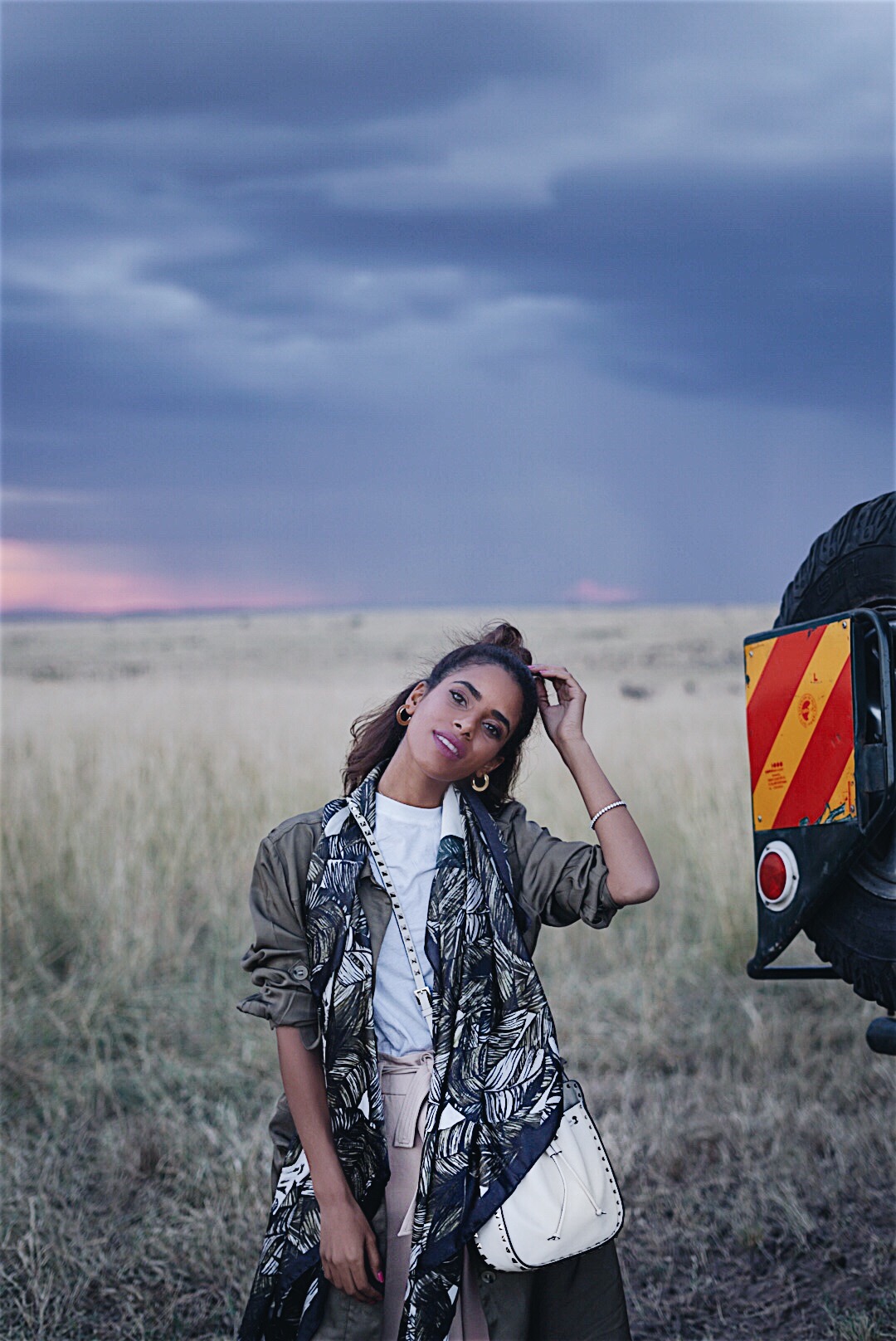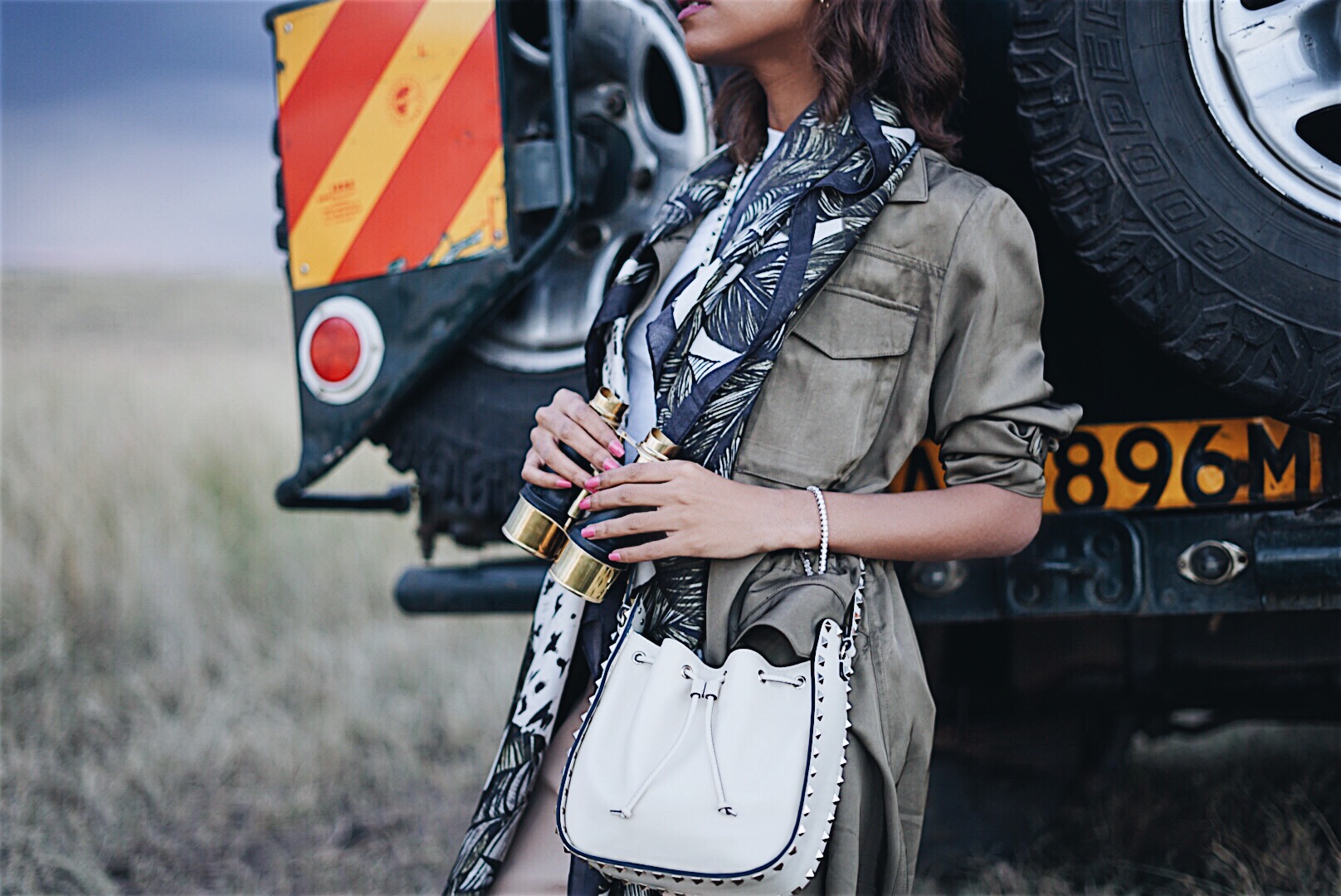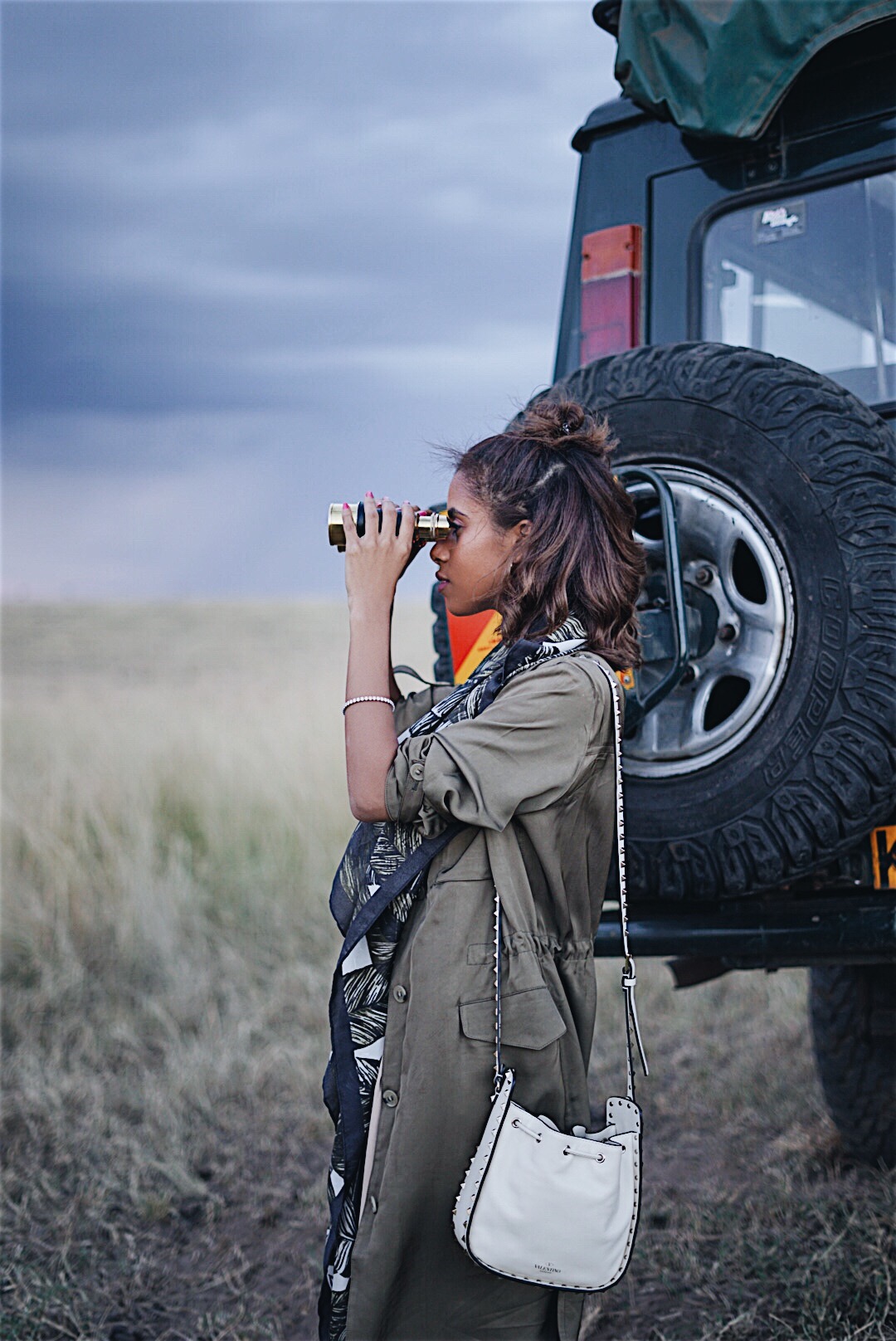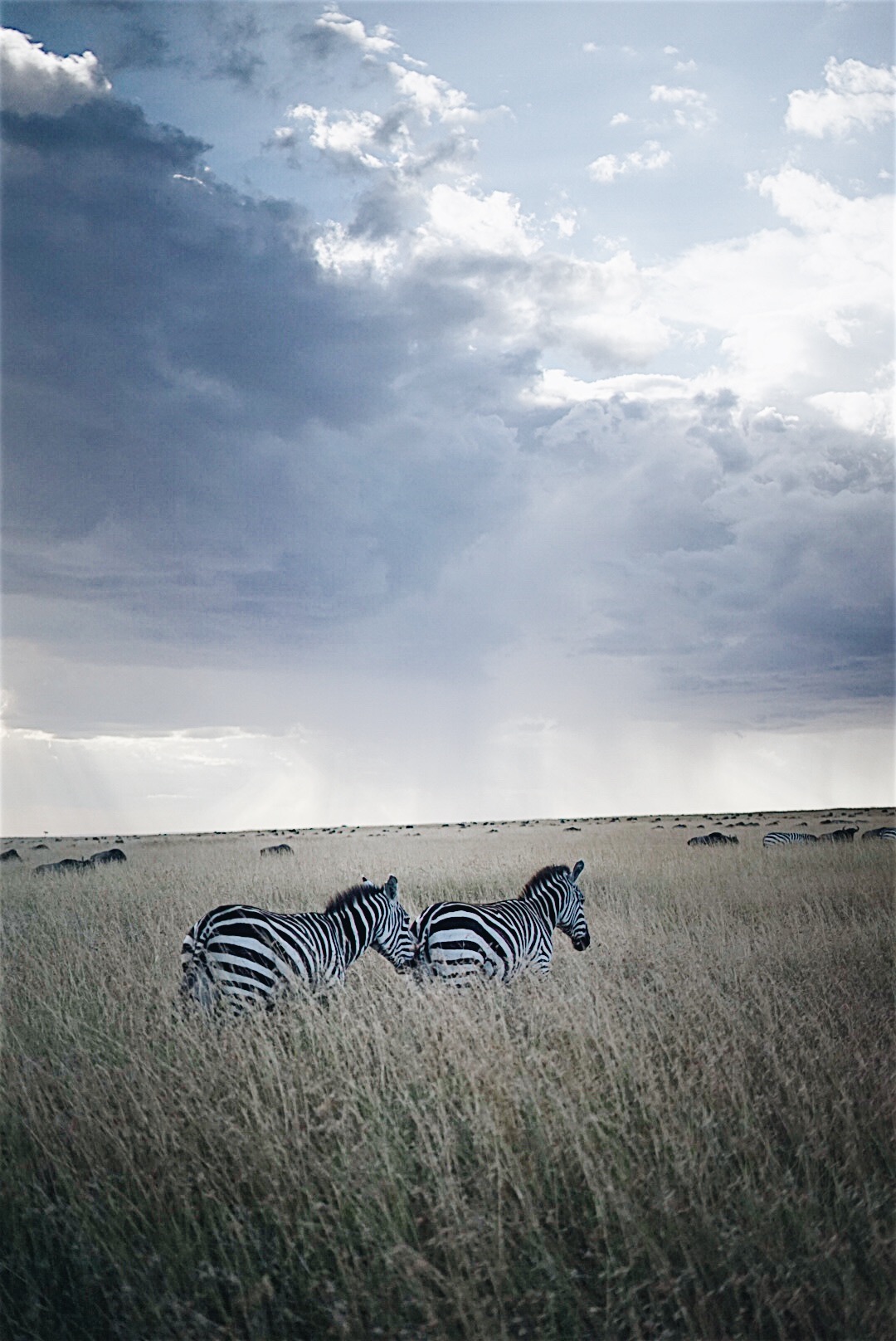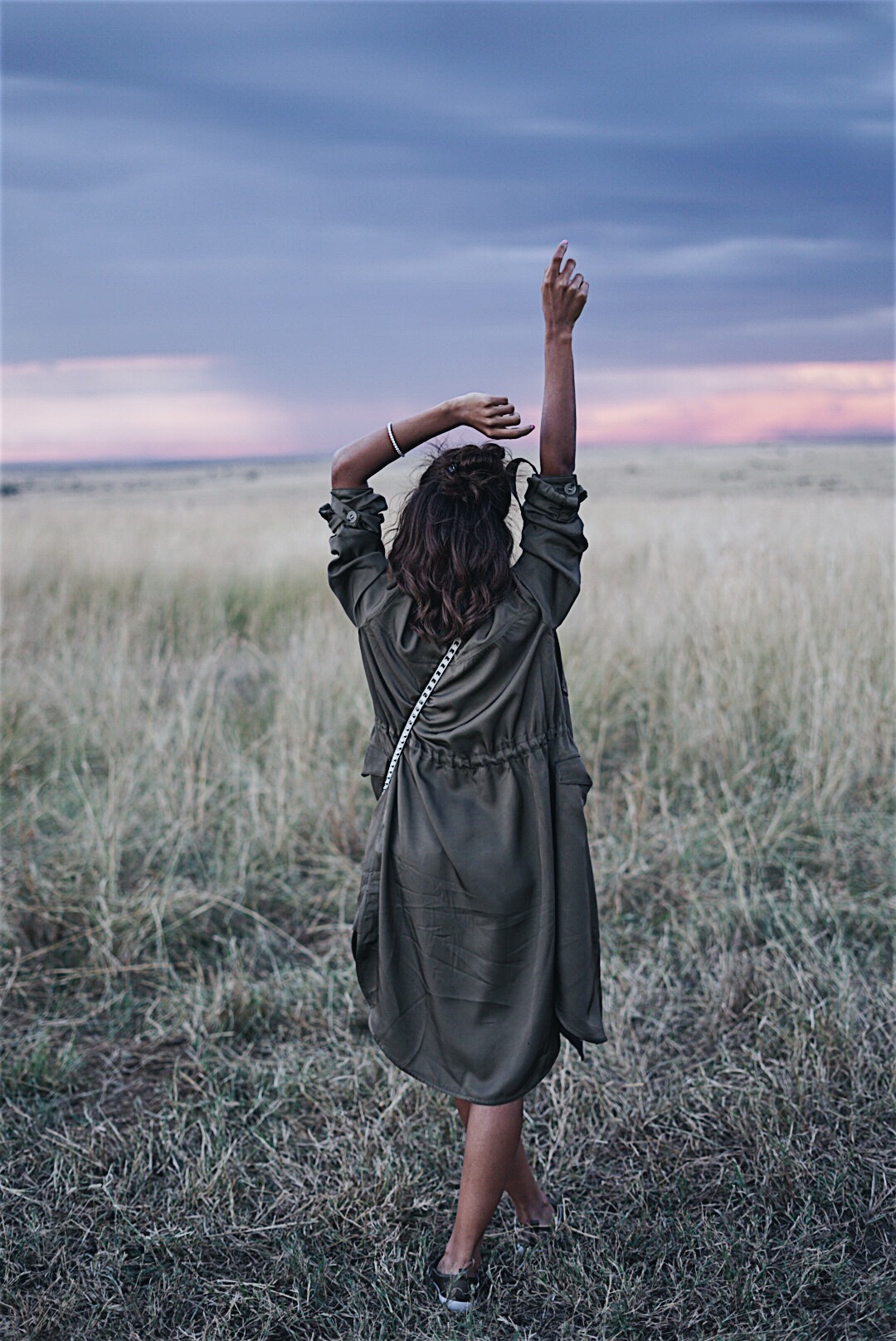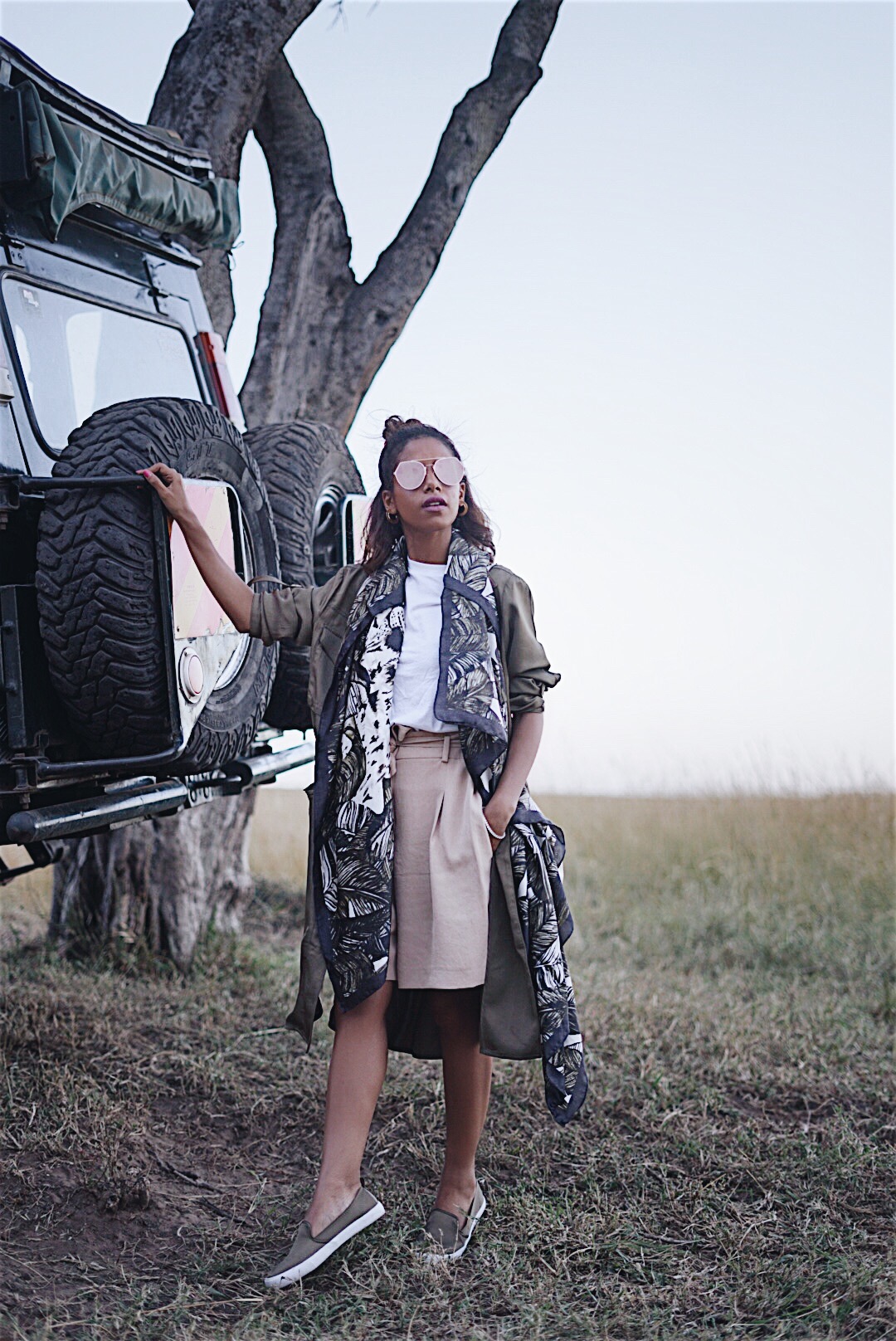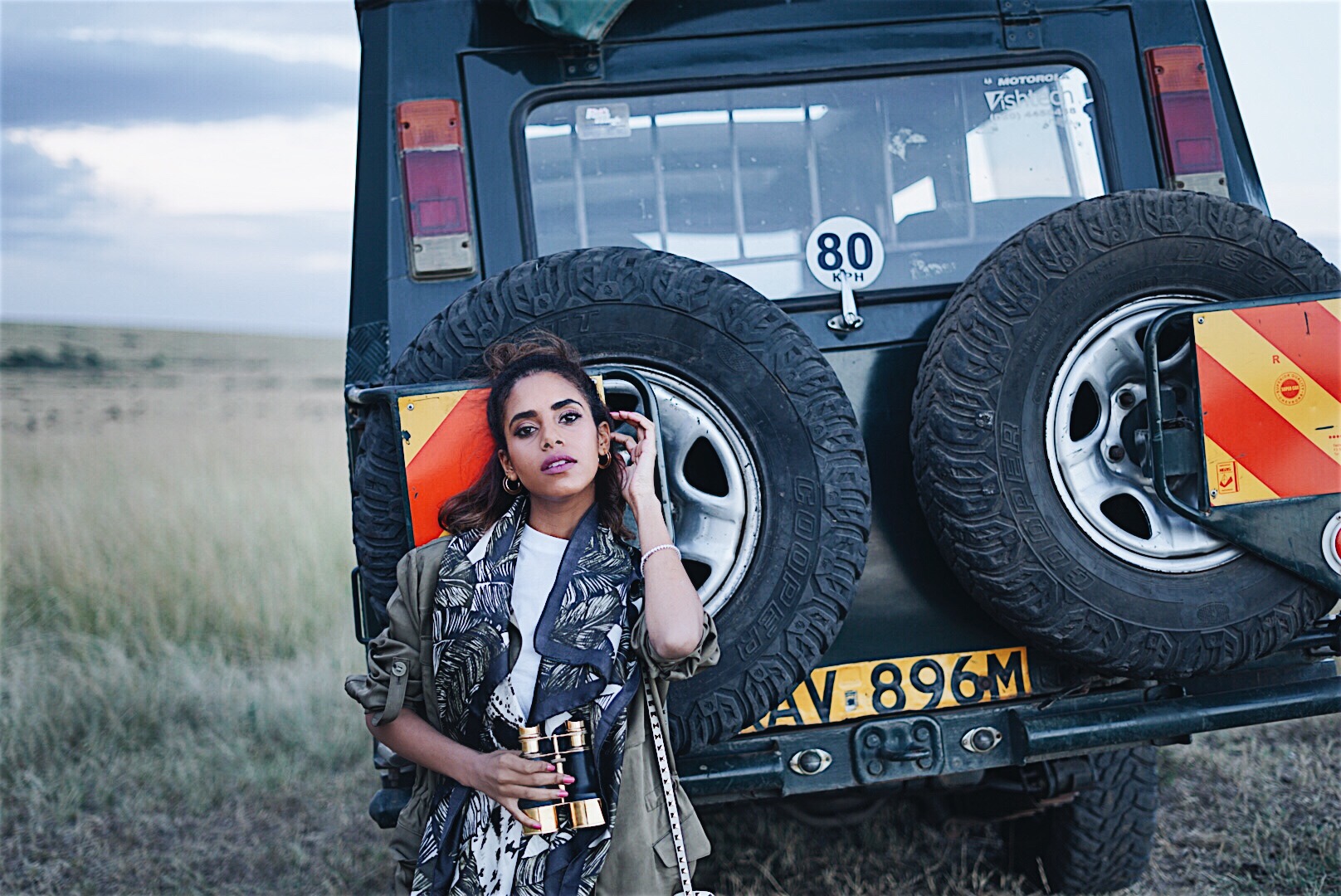 Going on a safari in the Masai Mara has been on my bucket list for as long as I can remember. The thing is my mom always goes on Safari's with my step dad and have gone with my baby sister so many times, the one thing or better yet the main reason I refused to go was because they actually went camping. Like a portable toilet and fix your own tent kinda thing. Ehh, I'm adventurous but I like sleeping in a bed and have a proper shower.
So, this time I pushed so hard to go on a safari and so I did… I went on one with style  "Glamping" at the Masai Mara was one of the most exciting experiences I could have ever imagined and it surely exceeded our expectations. From the moment we landed at the Masai Mara to the moment we took off from the Masai Mara we were literally on a safari spotting animals with our guides, who both by the way happened to be Masai's. Anyway this was shot at the Masai Mara during our sundowners picking hosted by Sala's Camp.
So if you have any travel plans this year I highly recommend you to look into going on a safari in the Masai Mara. It should be on everyones bucket list specially when the animals are migrating and during their mating season!
I will be updating this week on the blog all about the Safari, the Masai Mara, my trip to Kenya, the Masai village and much more. Trust me you will want to stay tuned for this one!