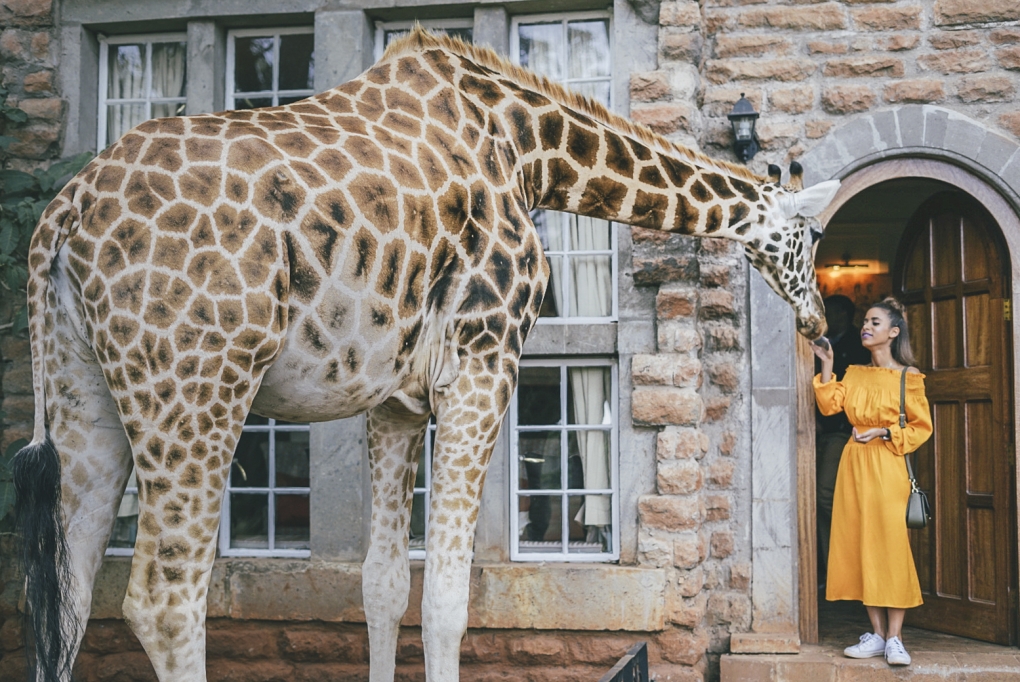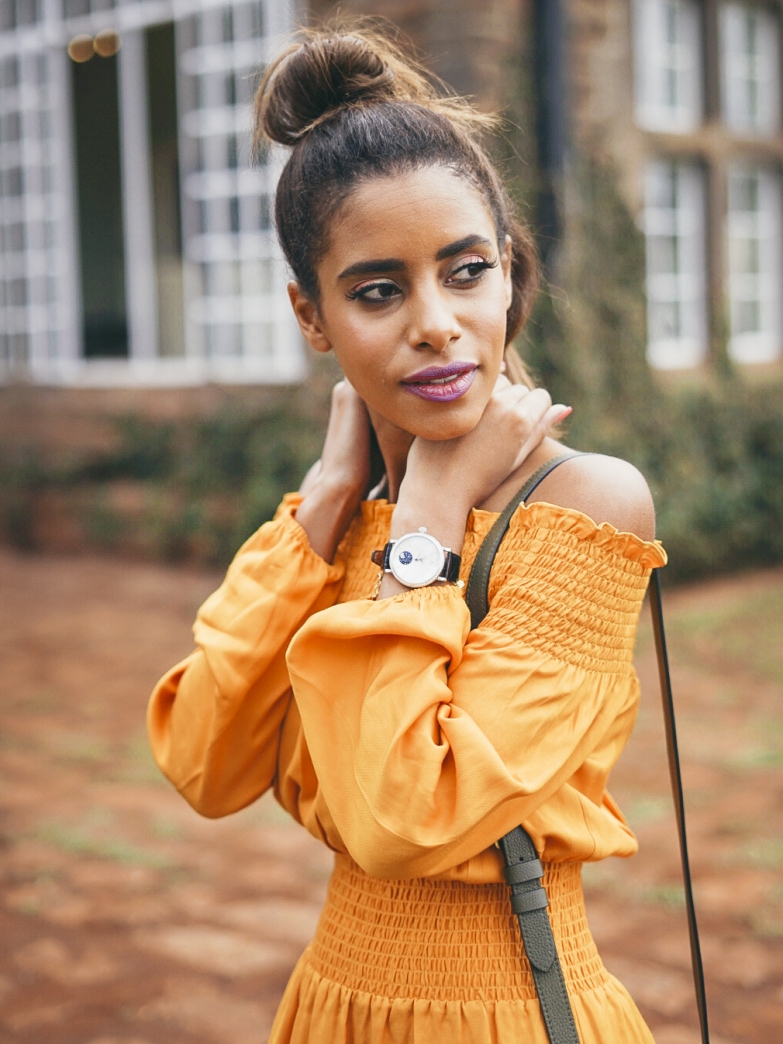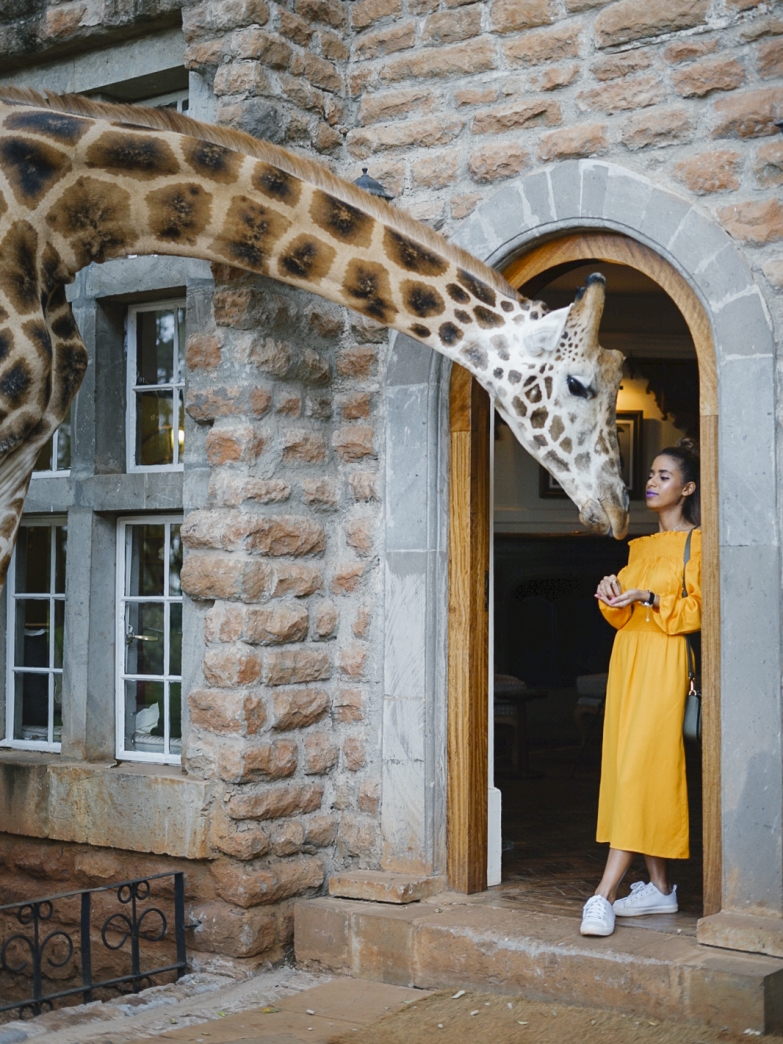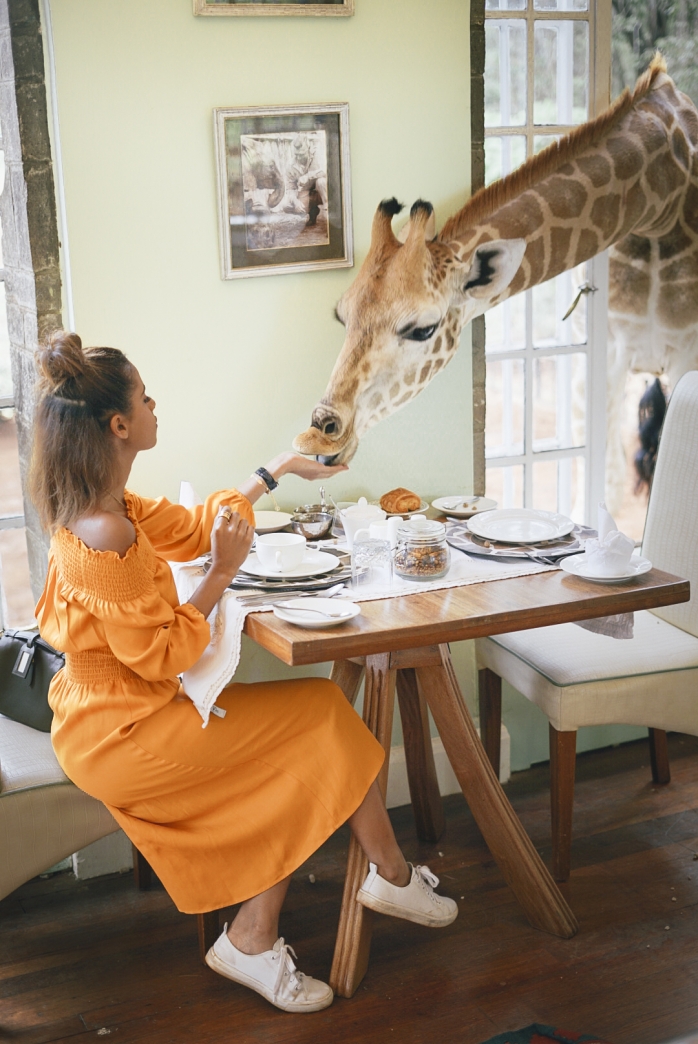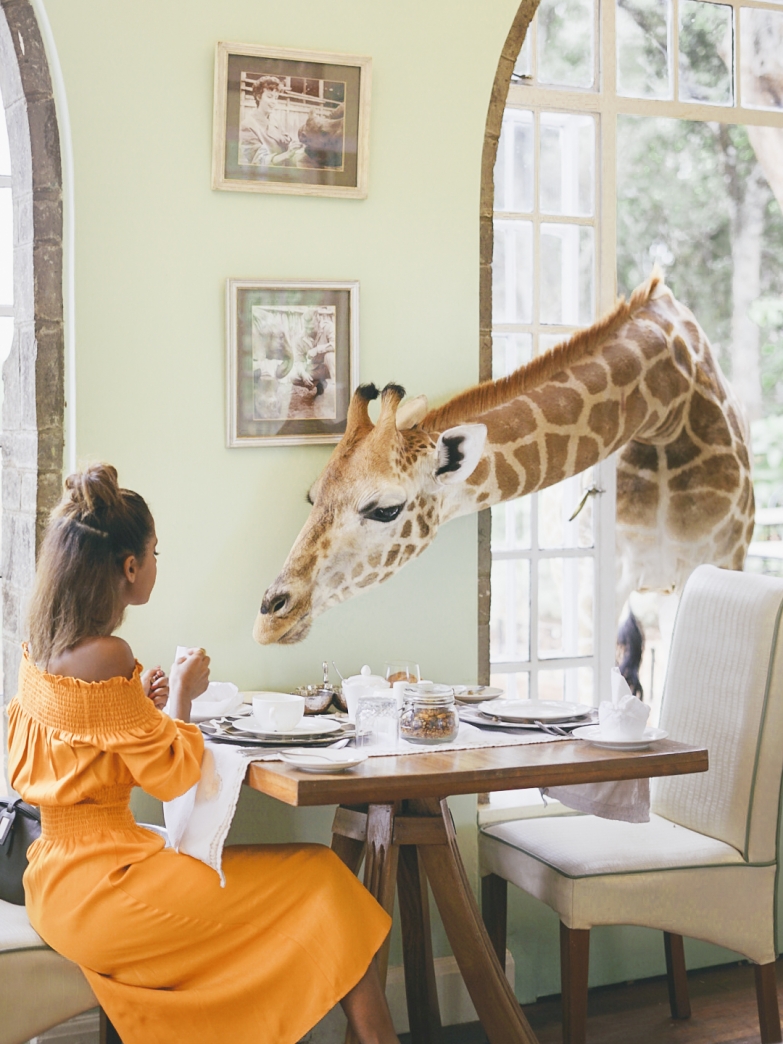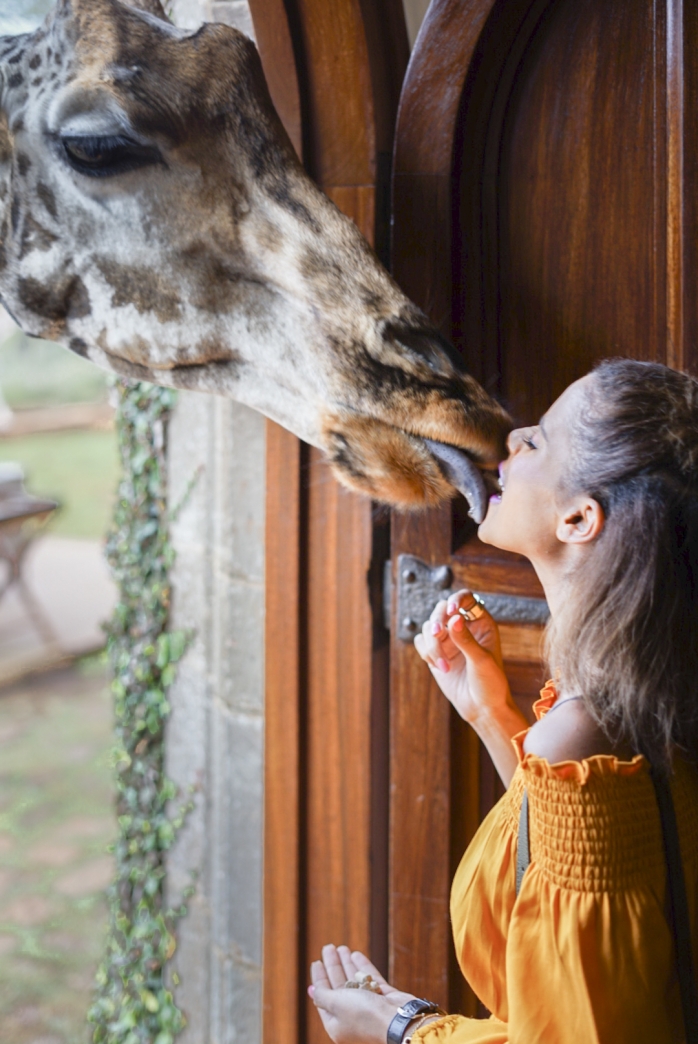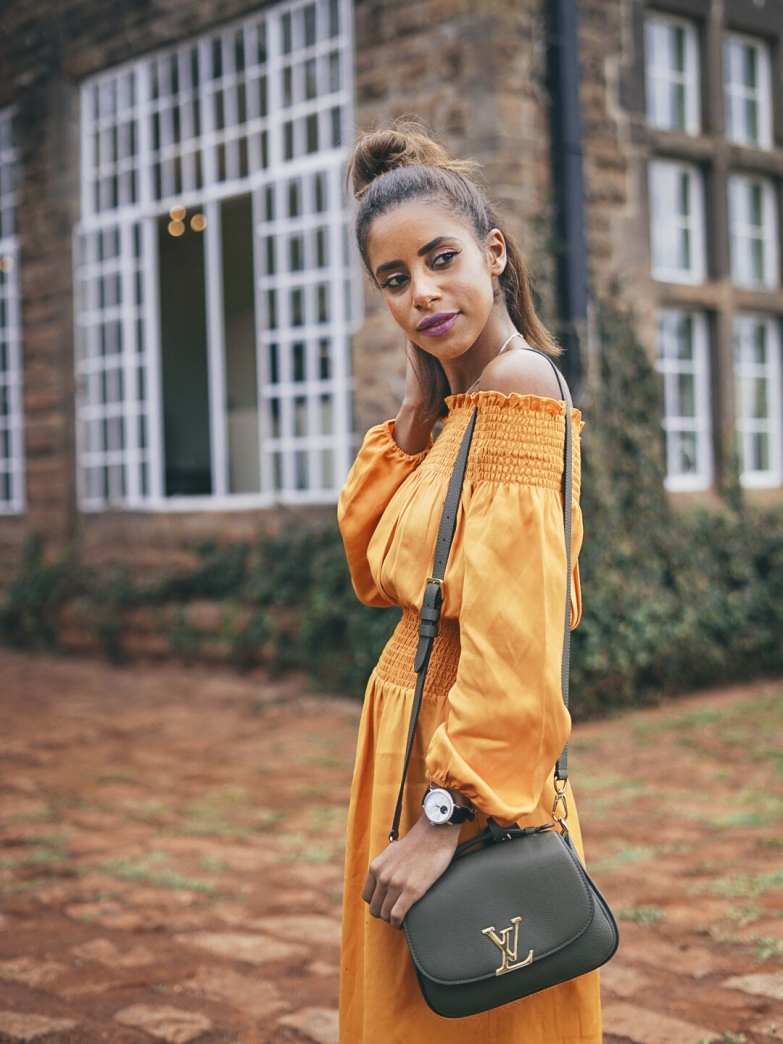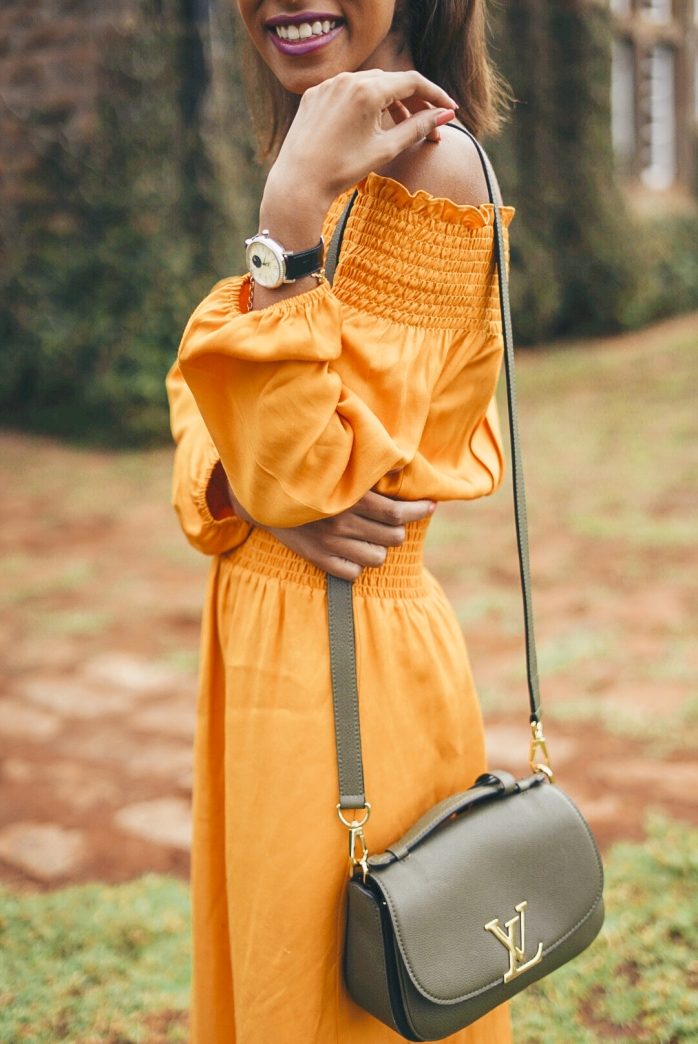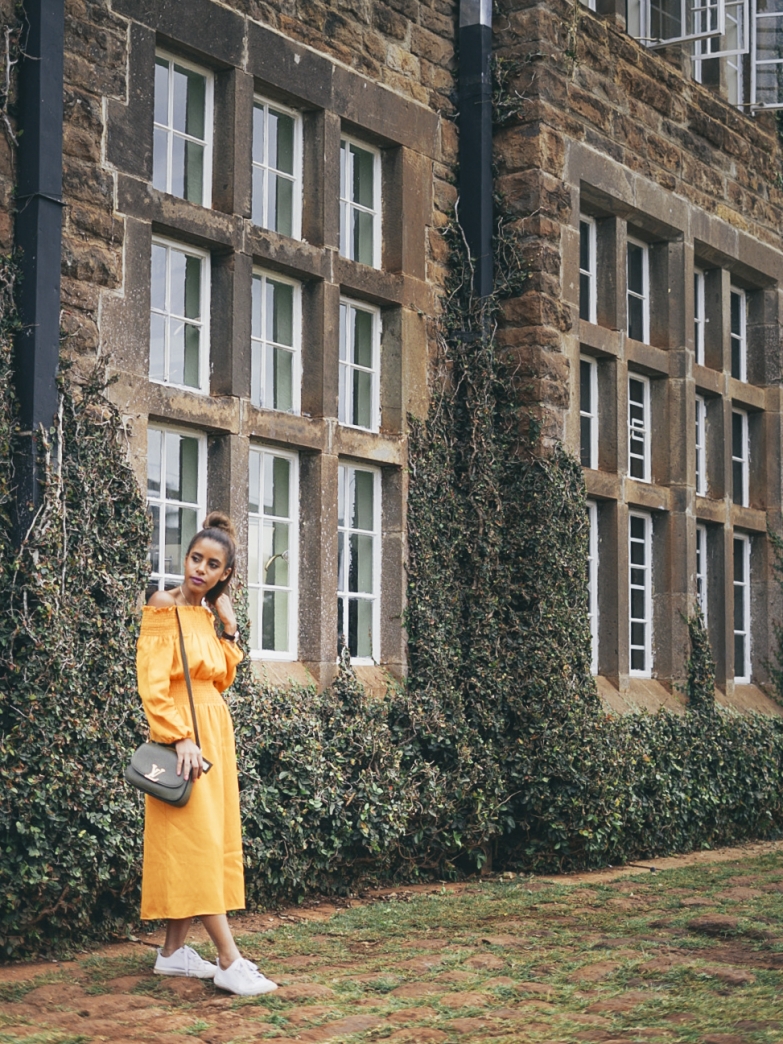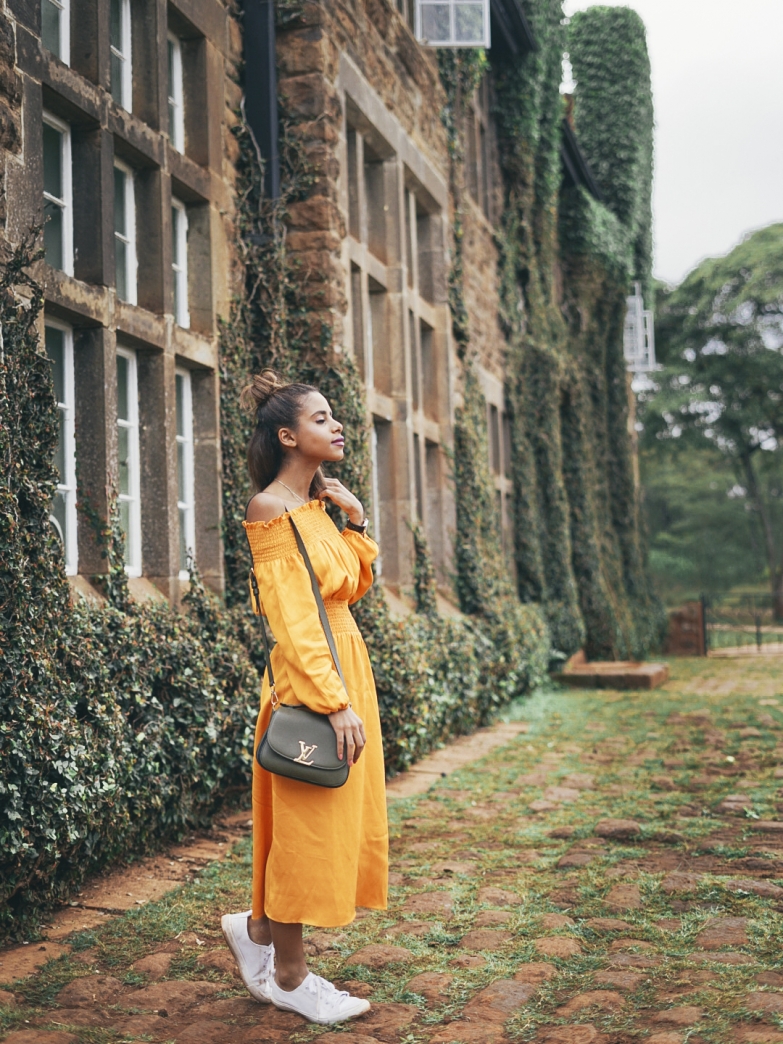 A huge part of me is just so sad not to be around these gorgeous animals. They are so beautiful and so calming I Just can't get over the fact that i woke up and went to be with them just being around the Giraffe Manor. I mean like seriously pinch me!! It's been a dream and I worked so hard to make it my ultimate reality and now a memory that I very much cherish!
So many of you are asking me so many questions about the Giraffe Manor and I promise you that I will have a full rundown and tips on this place to the point of how exactly you should be booking your trip to get the full and most amazing experience at the Giraffe Manor.
Anyway, so I wore this Maje dress at like 6am on a Friday just to catch the perfect table to have breakfast with the Giraffes.. and trust me it's a thing! Sooo back to this Maje dress… I love Maje for reasons I have explained so many times before and will repeat them yet again! Maje has everything and anything for your girlie girl kind of vibe as well as you hard rock chic style! Maje has been my go to brand for as long as I have discovered the brand 4+ years ago and it is going to be a brand that I will have in my life for many more years to come!
Let's go back to the few times I wore Maje in the past few months … like HERE! So pair a good off shoulder dress with a pair of sneakers to make it look casual, a cross body bag and a top knot!
Stay tuned for the next few posts and i'll be talking more about the Giraffe Manor, I PROMISE!