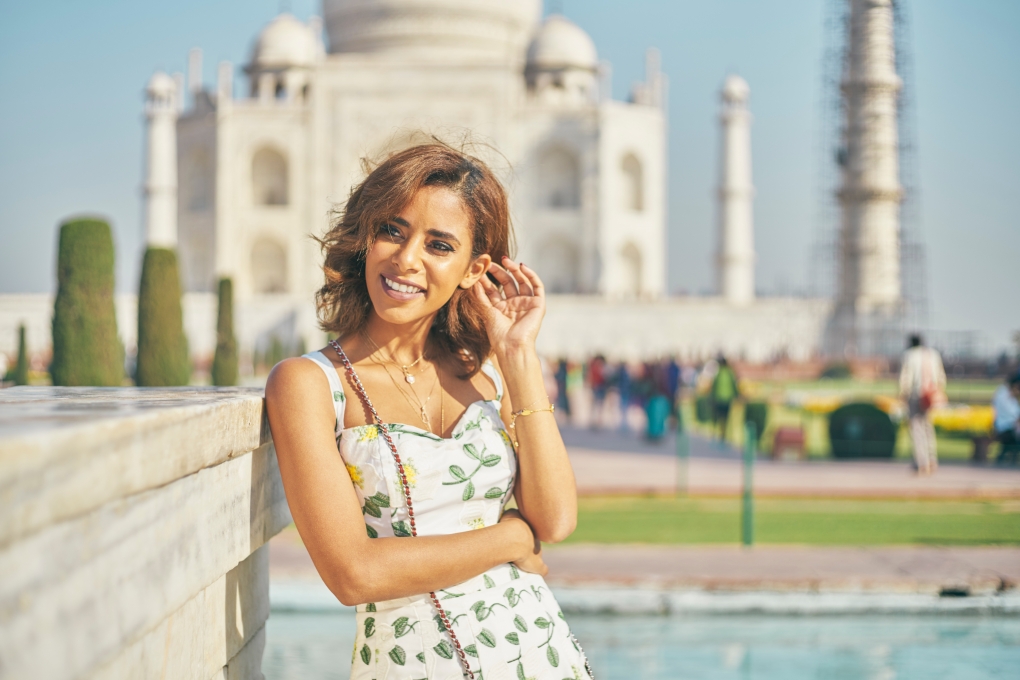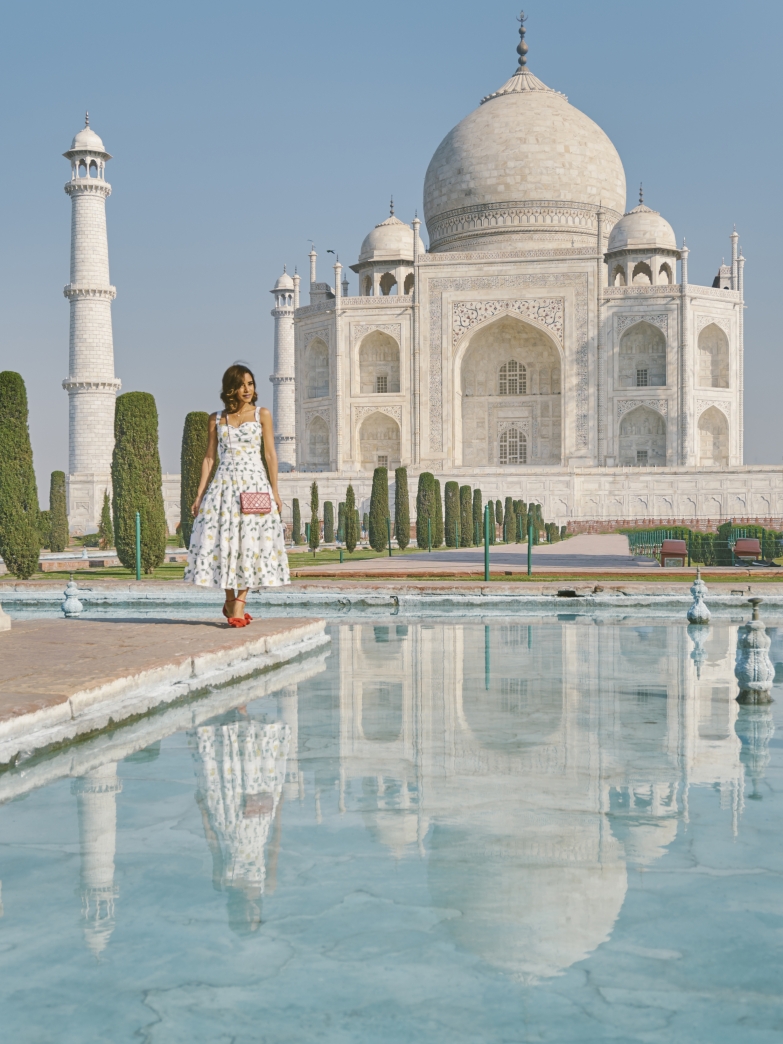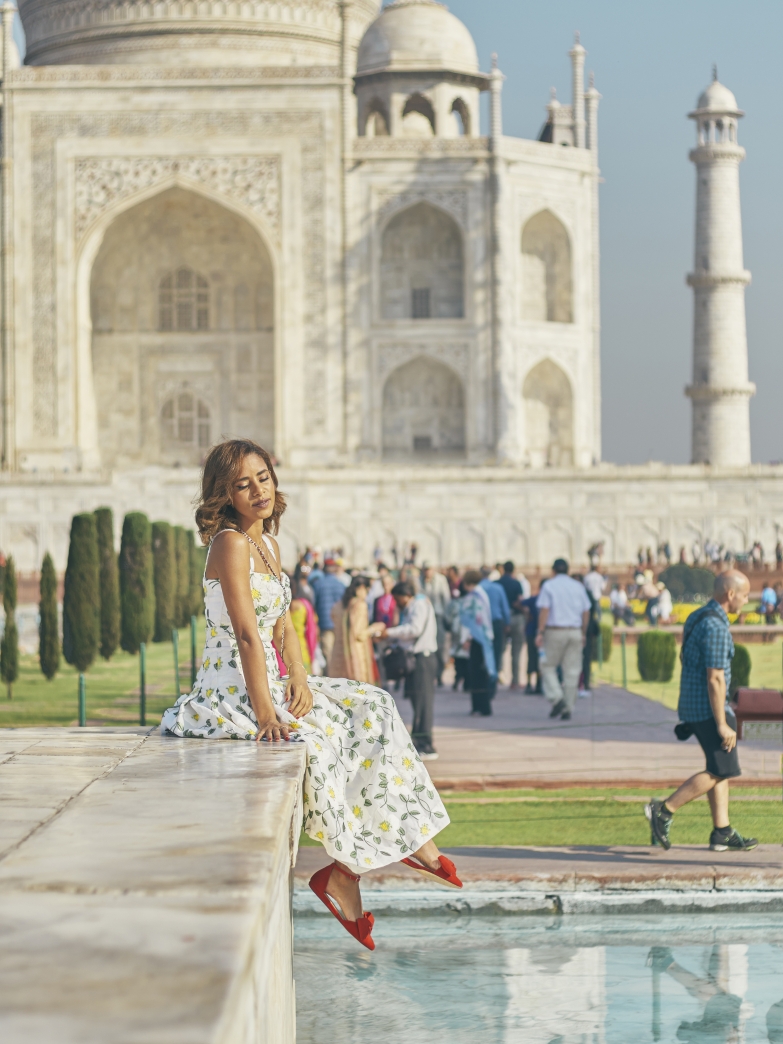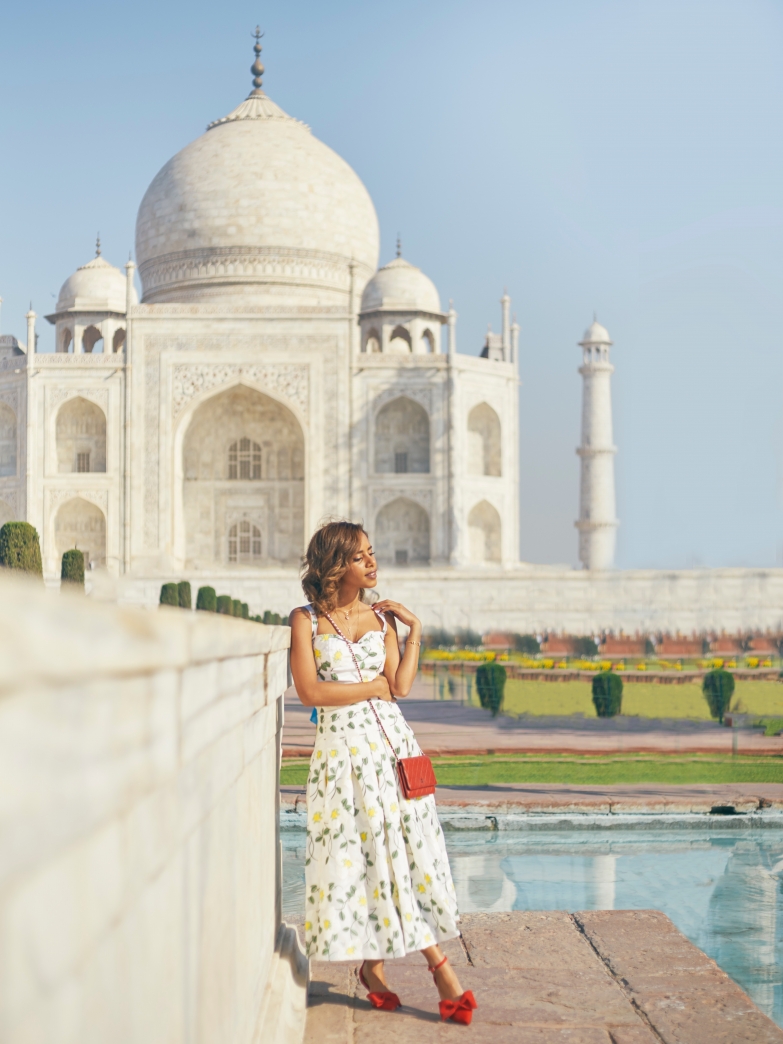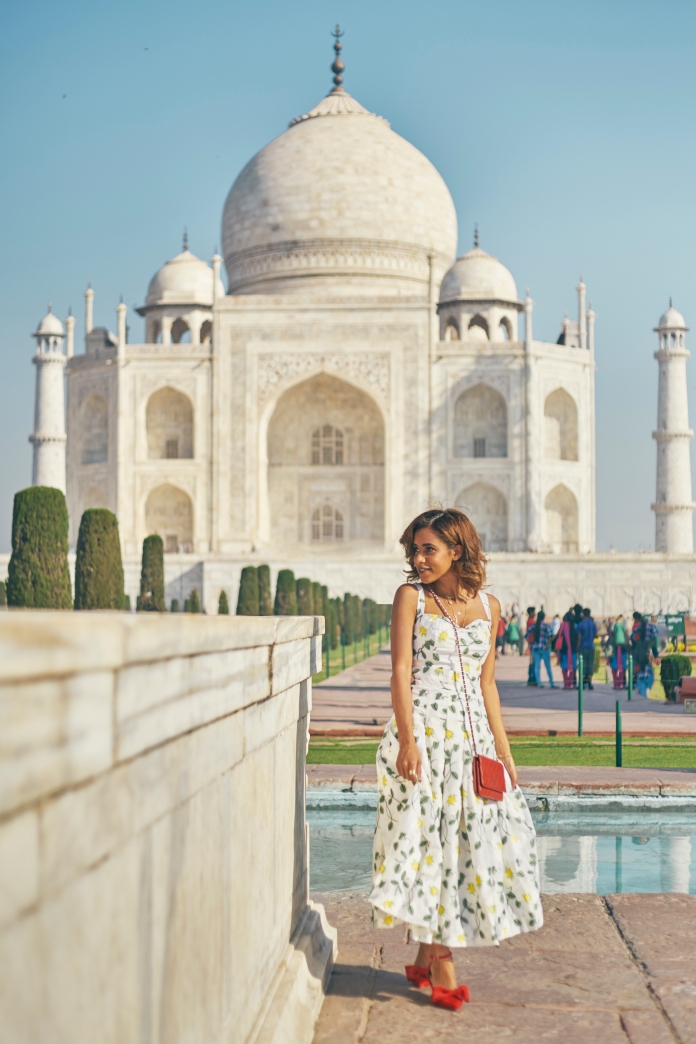 Dressed in Bambah Boutique, Chanel Wallet on Chain and Aminah Aljillil bow flats
Here is part two of three from my trip to India. So let me just start by saying that the Taj Mahal was incredibly breathtaking. I have never seen anything like it before and the reason behind why it was built was just a love story from a fairytale! Can a Maharaja marry me please?
Anyway, so imagine we flew 4 hours into Jaipur and decided to go straight to Agra from the moment we landed. So that's a 4.5 hour drive to Agra just to try and beat the traffic and being in the Taj Mahal with a million tourists walking around taking pictures and just being at awe just as we were! It's so difficult trying to get the perfect shot without having any one in it by let's say 8am. We were there for about 3 hours and when we decided to leave… well all you could see at the point were people looking like ants from a far!
But thankfully I got the shot and I wore this gorgeous Bambah outfit while doing so.
Advice: Try spending a night or two in Agra, get to the Taj Mahal before the doors open just so you can beat the crowd and enjoy the Taj Mahal on your own without anyone in sight!