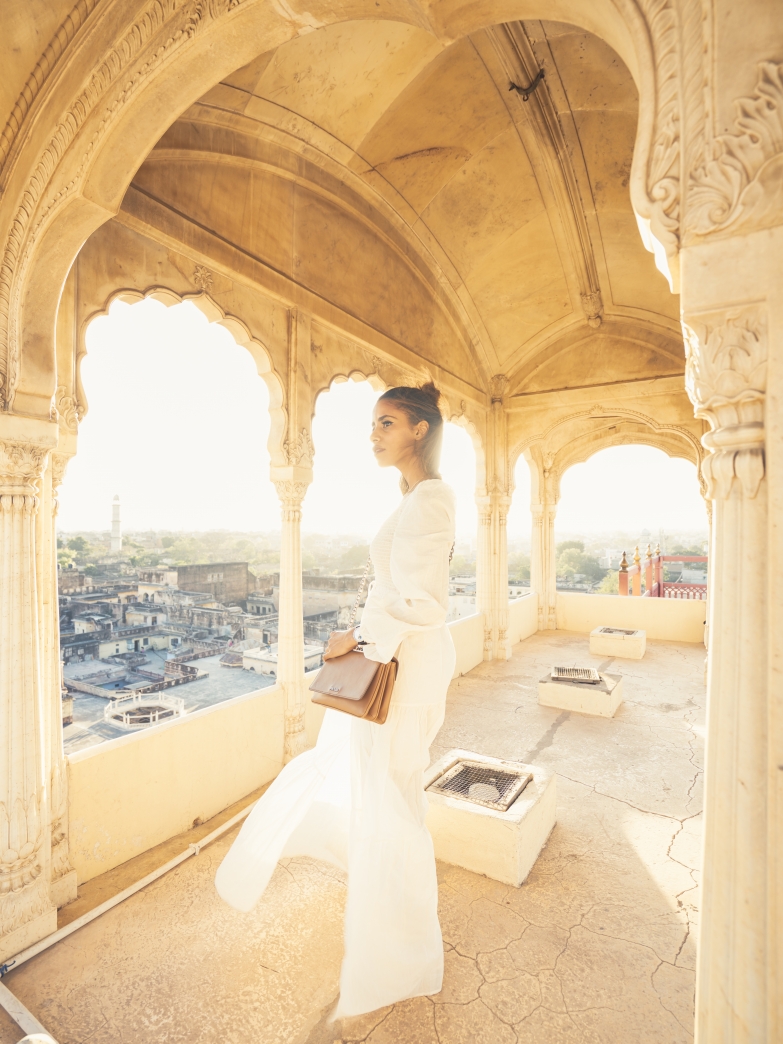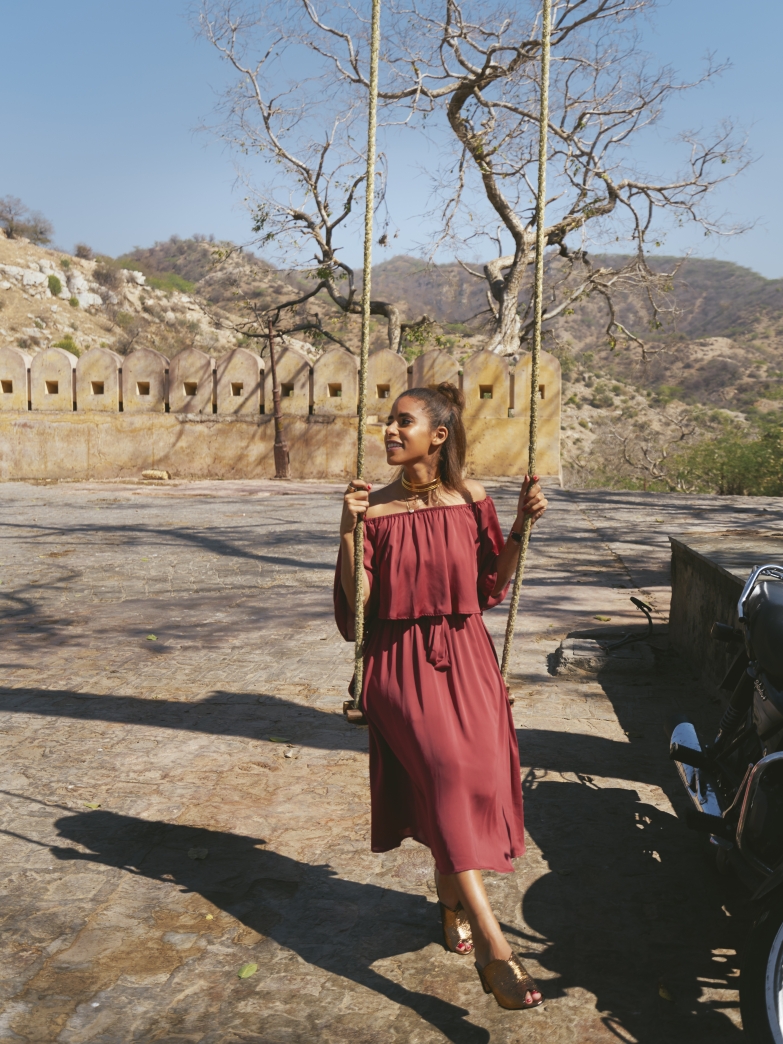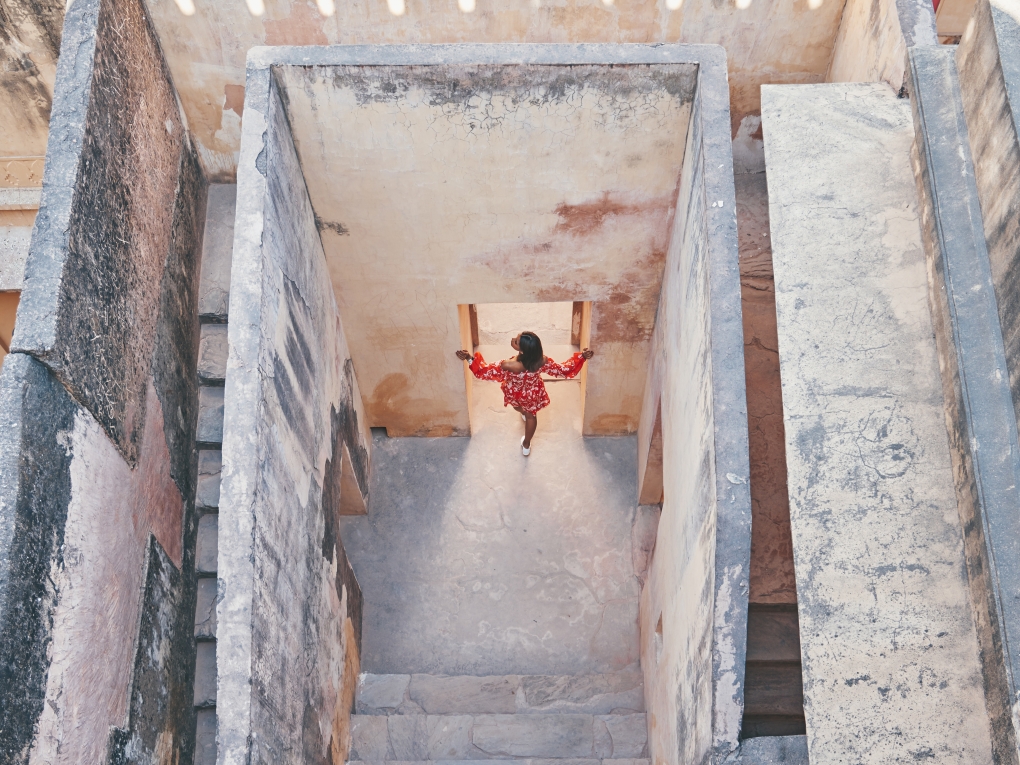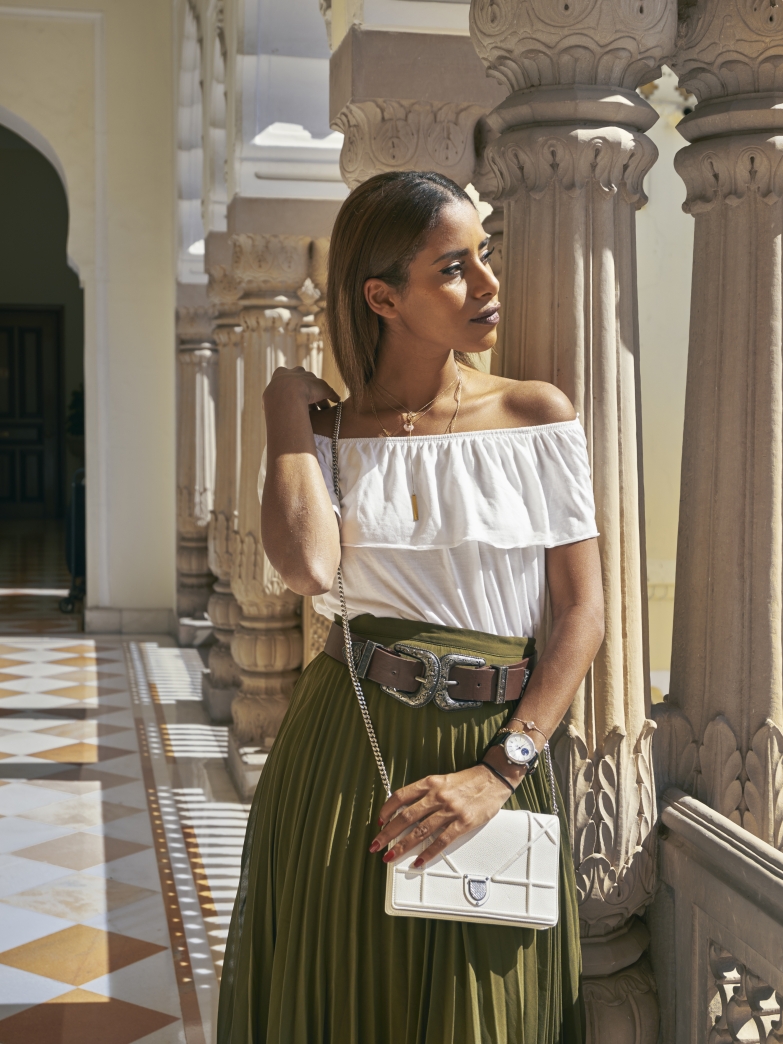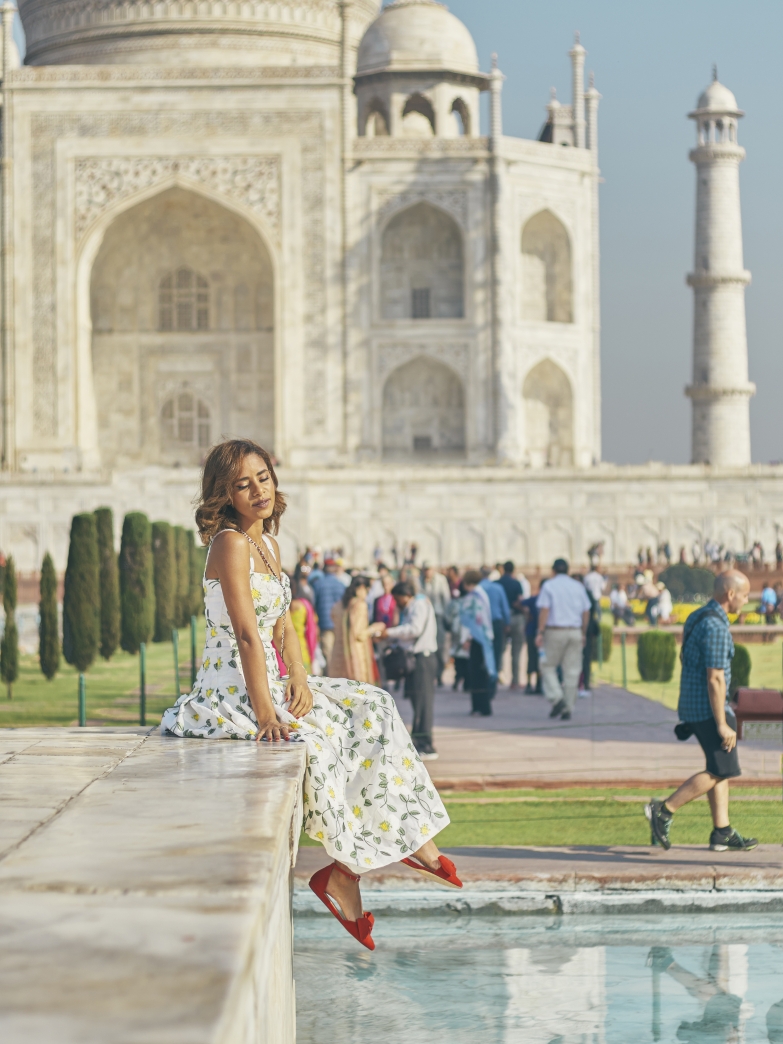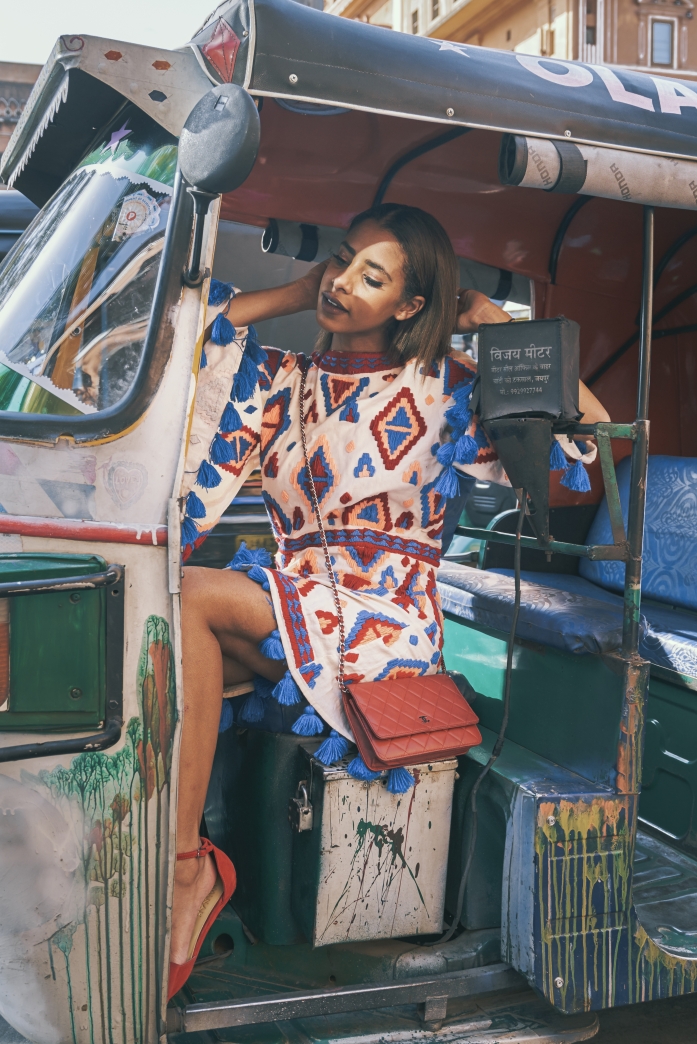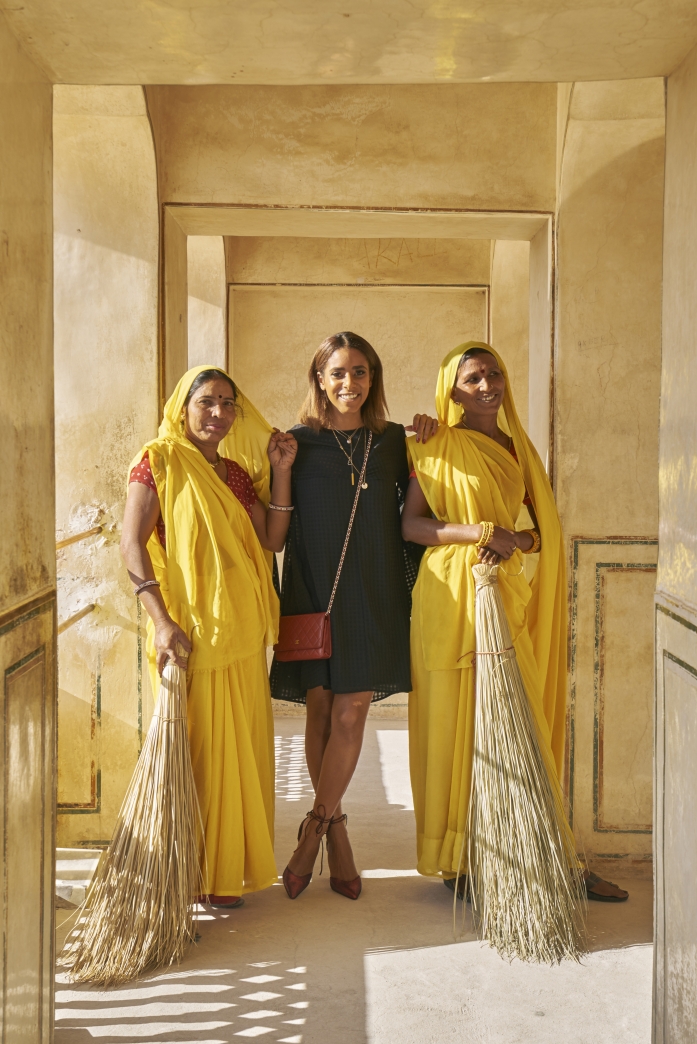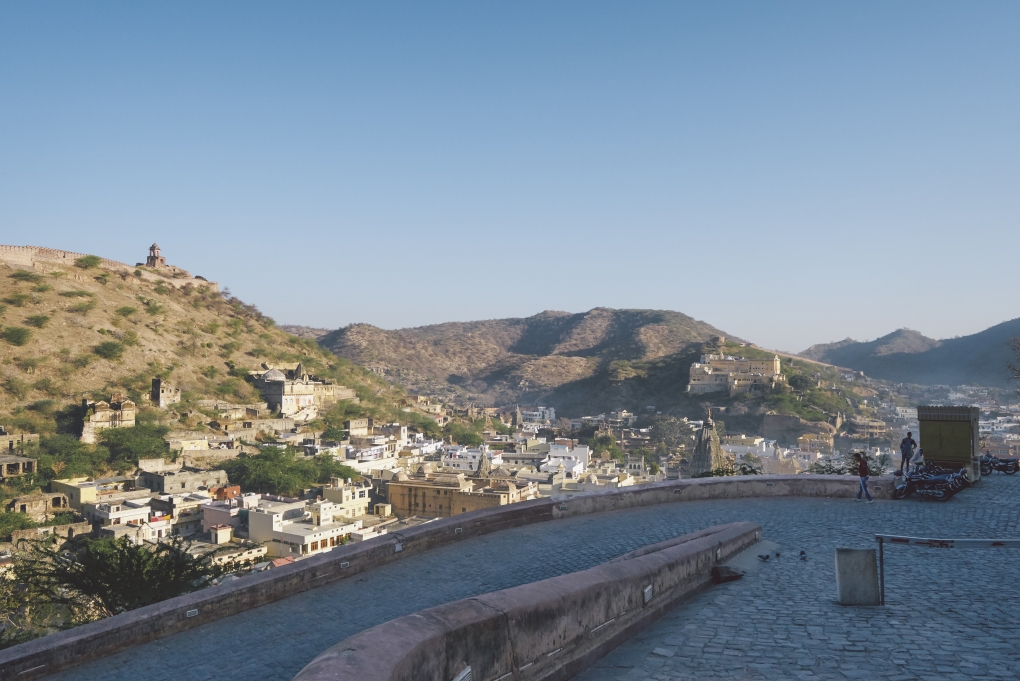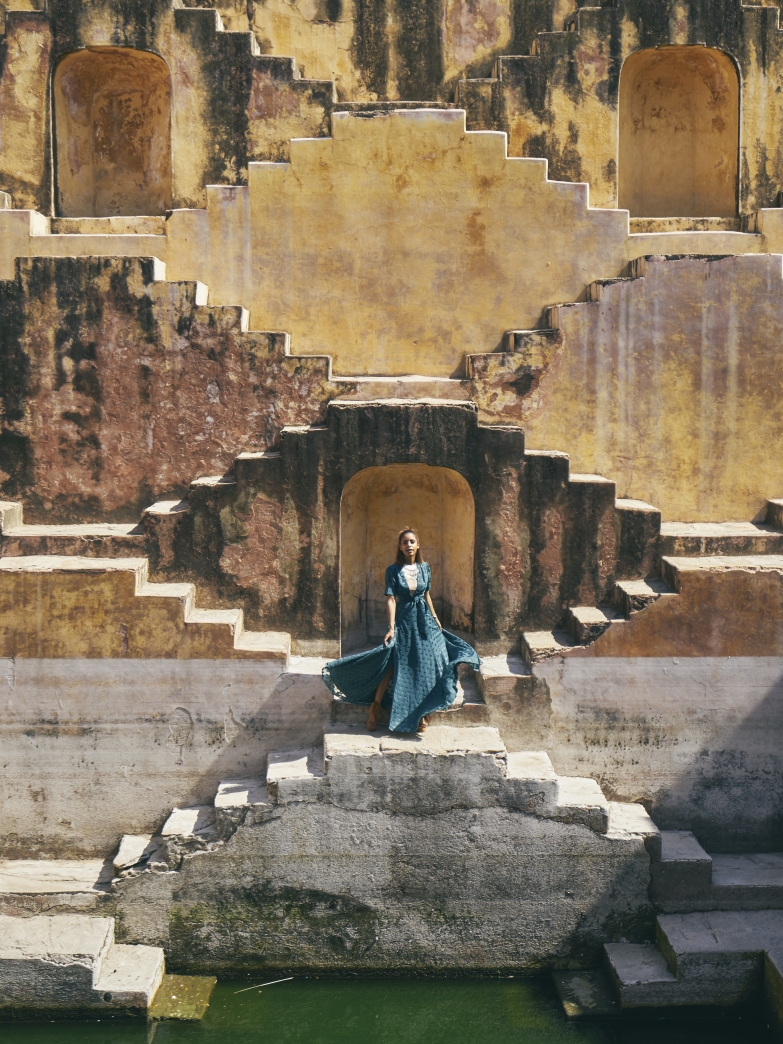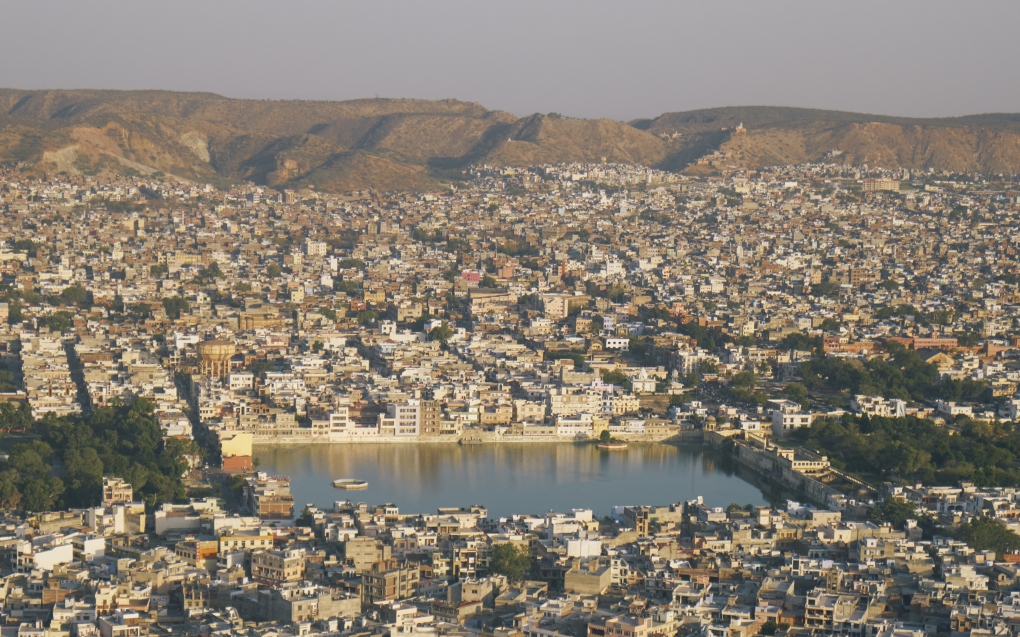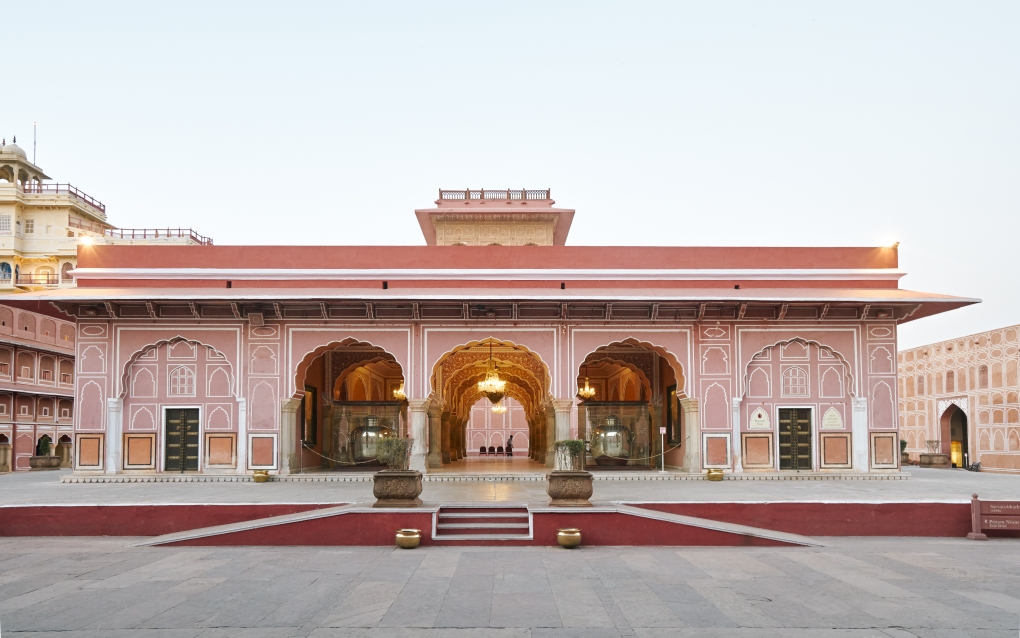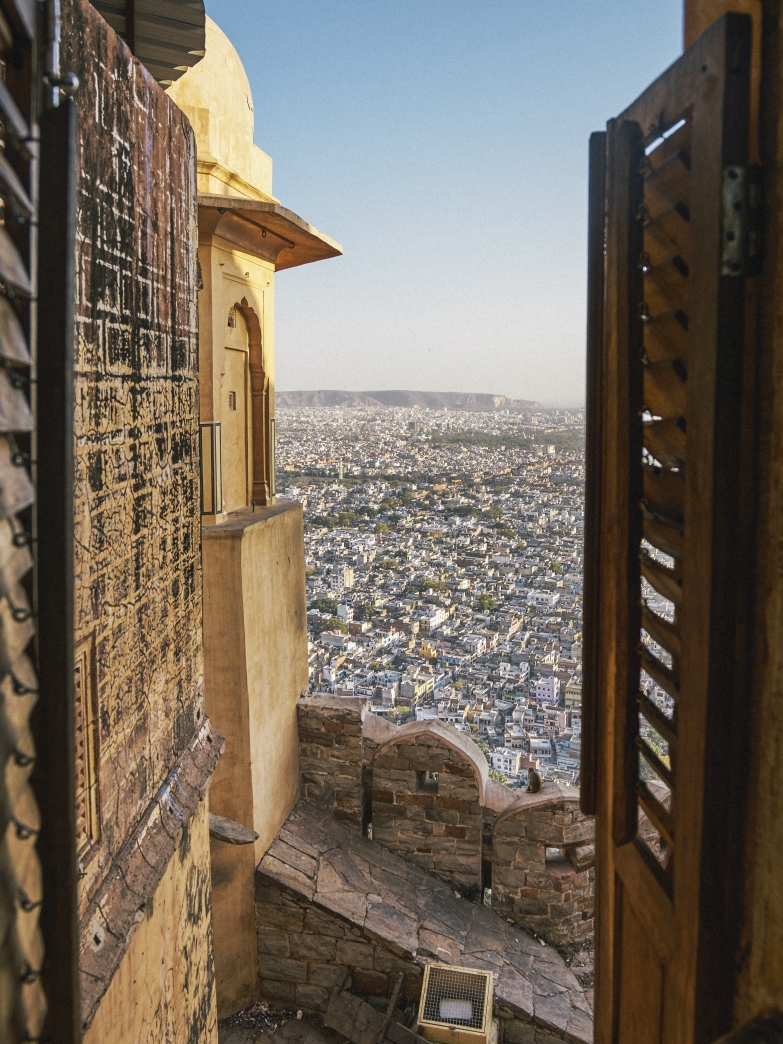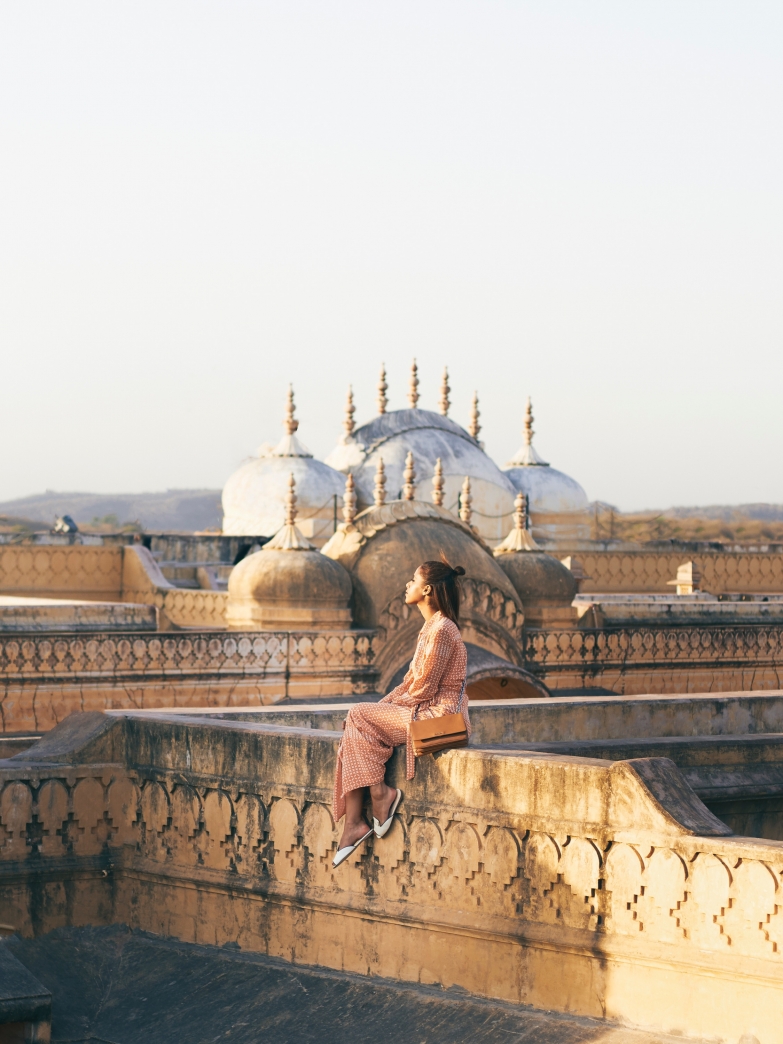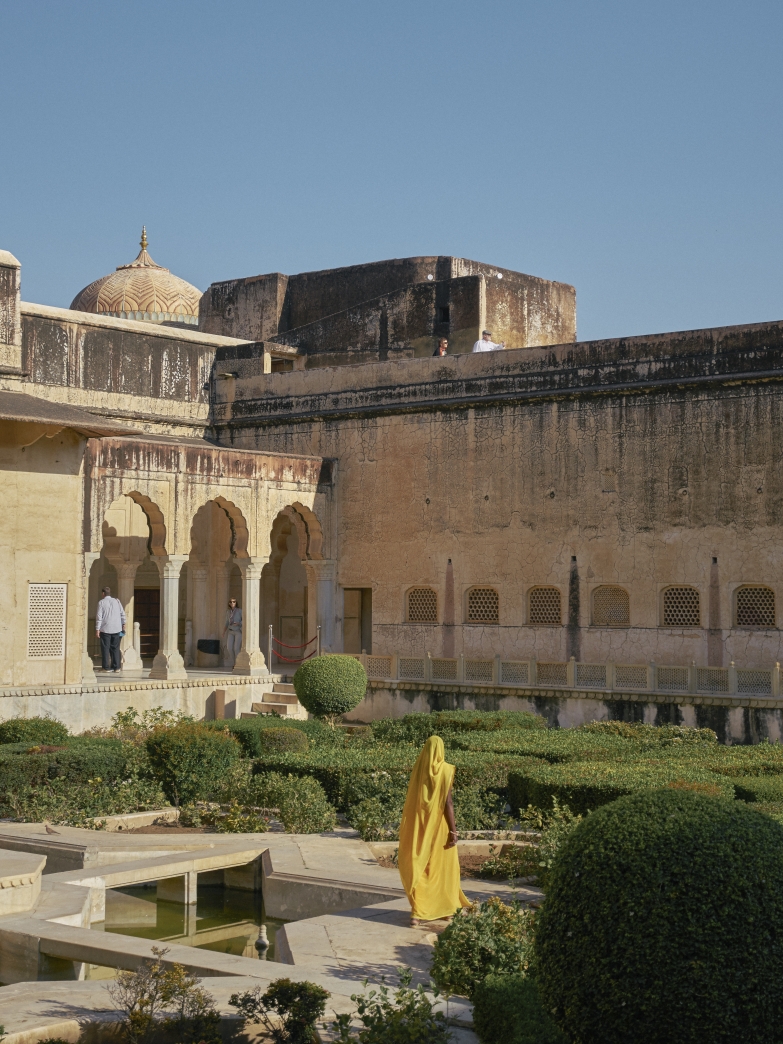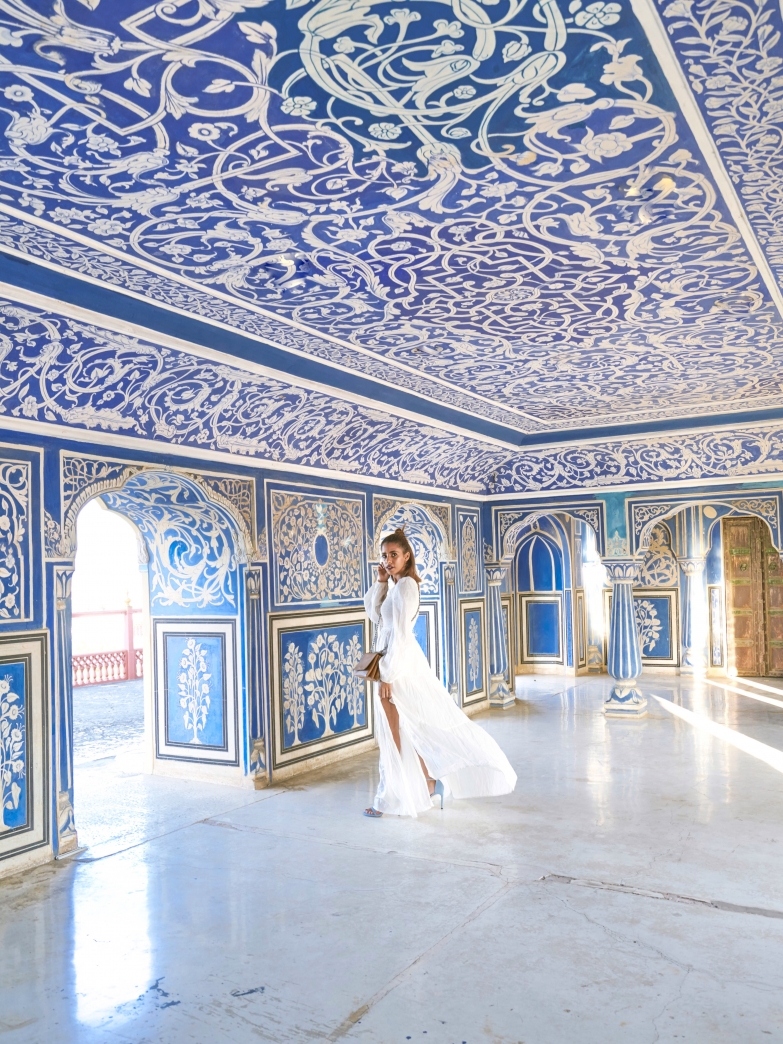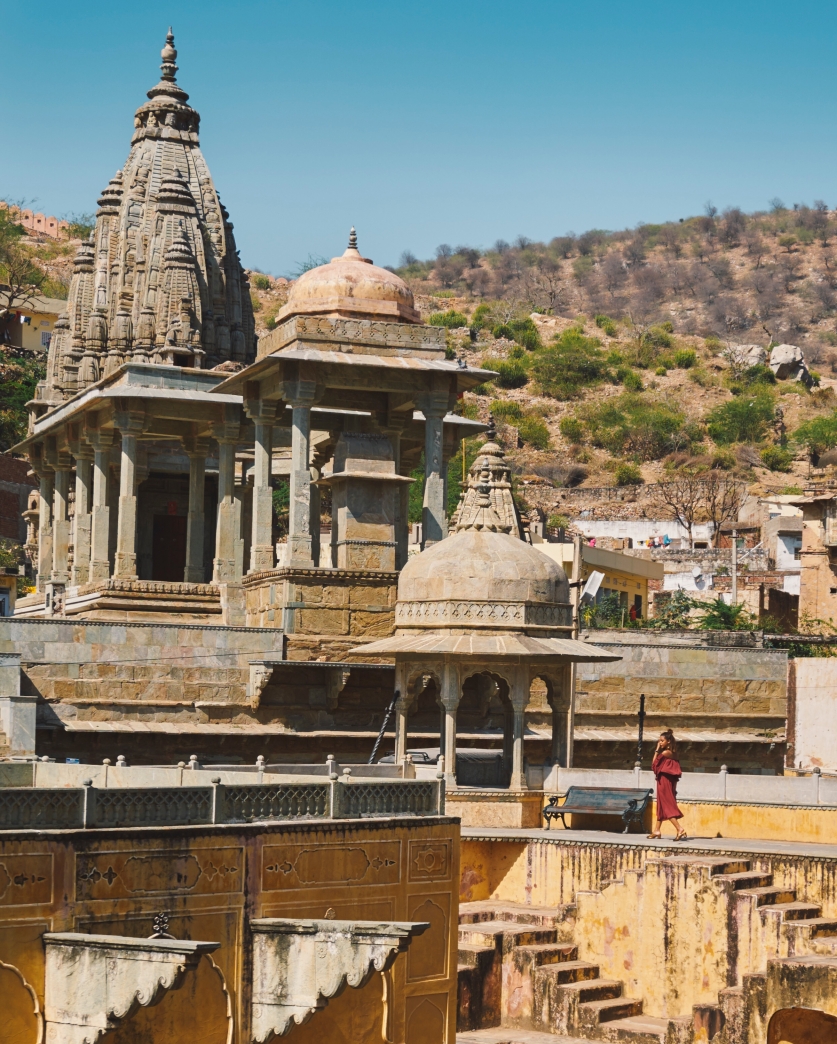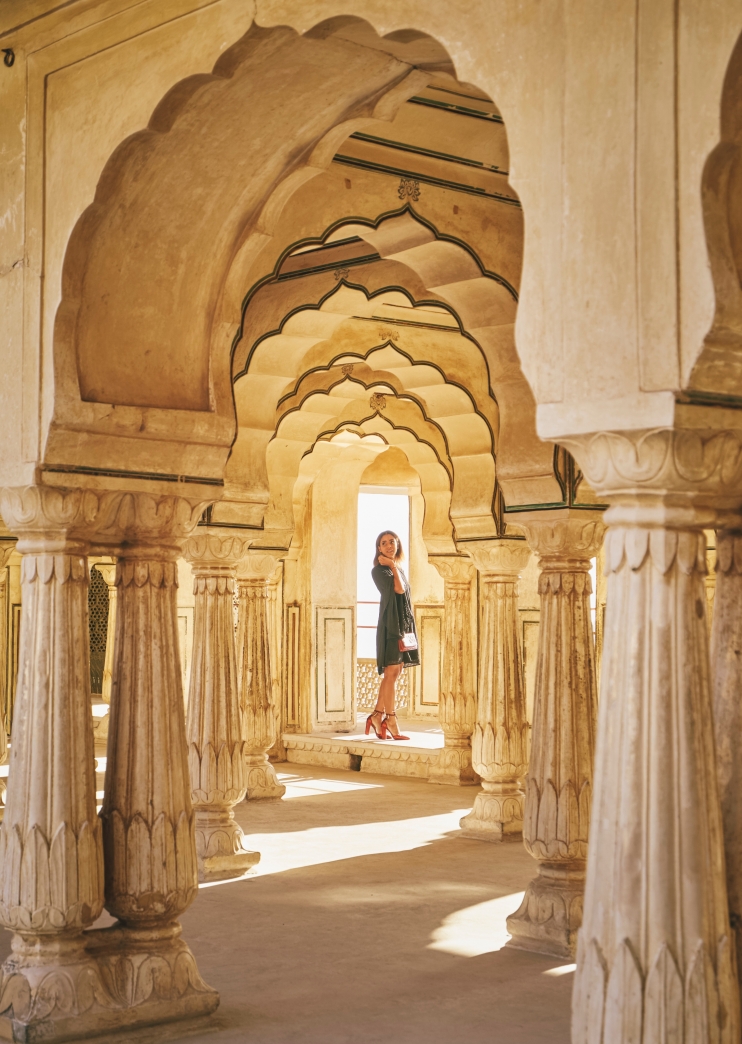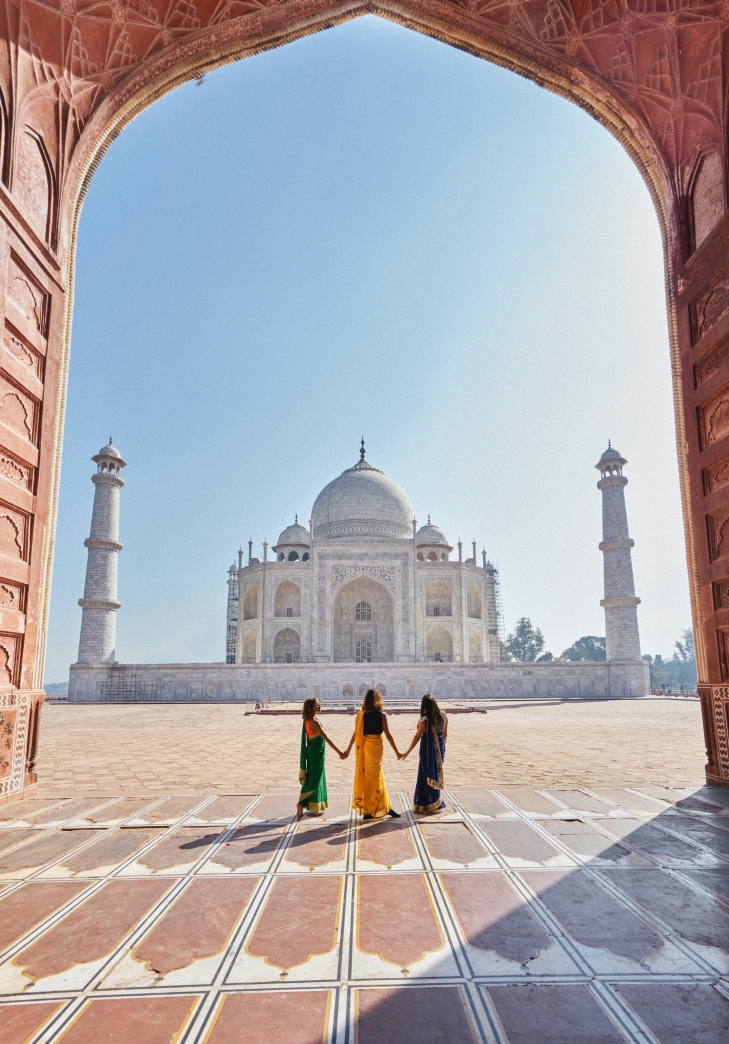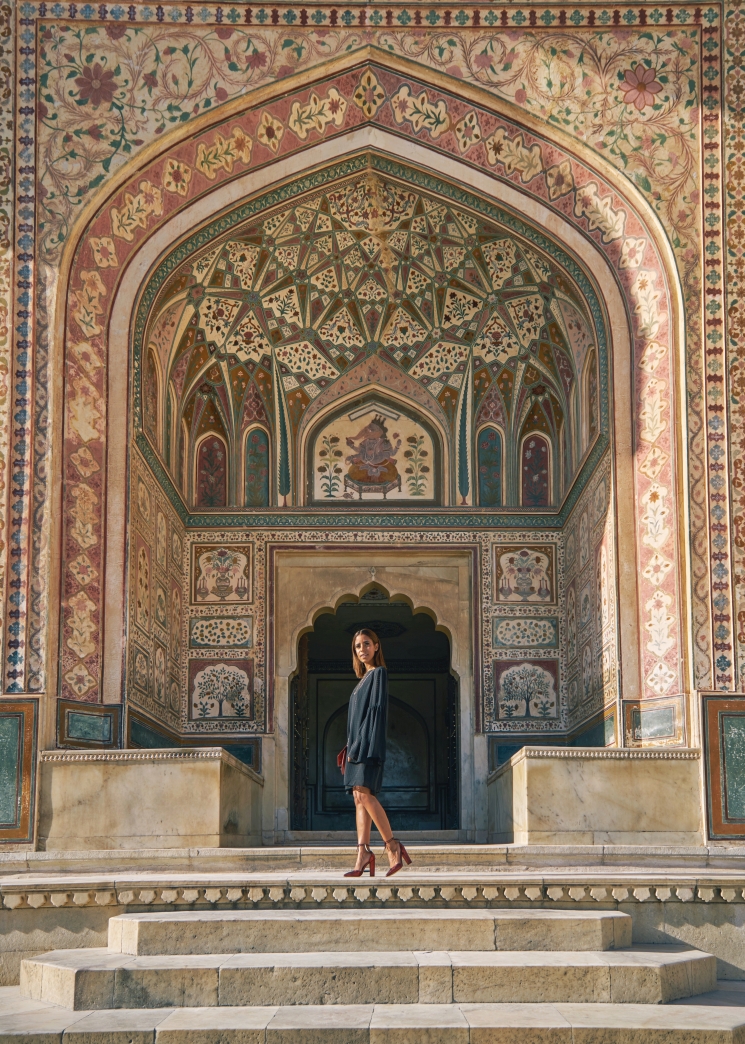 Here is a trip I didn't think I would ever be taking, just because of what I see in the media and what people have said about it being extremely dirty crowded and simply unsafe.
 About  3 years ago I came across the Pink City in Rajasthan and I fell in love with the pictures and the palaces and forts. I didn't think a part of India would even be this beautiful as most of what we see of India is Delhi and Mumbai ok and a bit of the Taj Mahal in Agra but that's about it.  So I was planning Jaipur since the 9th of January and me and the girls just decided to book our tickets and go by end of February.
 After a month of planning the itinerary (with the help of Pinterest and my photographer) and of course my outfits finally the time has come to go on this trip!!!
 So our flight was to Jaipur leaving Abu Dhabi at like 10pm via Etihad Airways and landed in Jaipur at 3am. Obviously we couldn't check into the hotel at that hour so we decided to hire a driver (that stayed with us from when we landed till we left, this is the best way of transportation and it's safer) and we drover for about 4.5 hours all the way to Agra to catch the sunrise at the Taj Mahal. Now that was a trip worth not sleeping (or uncomfortably sleeping in the car).
 Then we drove for 2 hours to catch one of the Step Walls of Chand Bowri, but the one we saw wasn't as grand as I thought so we decided to find another one the next day. We ended up getting back to our resort "Lebua Lodge" at like 7pm and ended up crashing till the next day at 5 am wakeup call.
So wakeup call the next day was 5am (trust me the girls felt like they wanted to shoot me. But it's so worth beating everyone to the punch in the am. Only to find out that everything opens at 8am! Just great…. 
So we decided to grab Chai and Naan at like 7:30 am just to find Elephants on their daily commute to the Amber Fort which is where we were heading and we spent a good 3 hours at the fort just obsessing over EVERYTHING! Then right after we ended up at the Chand Bowri which was every bit beautiful as I thought it was. But here is the catch, I could only shoot and walk all the way down the Step Wall was if I paid off the security guard about 300 Rupees just to let me go all the way down. Worth every penny!!
Later that day we ended up going to the (clock tingi) which we only found out when we arrived that it was an actual clock. It told time by the shadows. Then next door was the we went to the City Palace which was gorgeous but we ended up paying a little extra to go into the Royal Palace which is where they had the Gold Room, The Blue Room and the complete view of the center of Jaipur! Simply Stunning …
Next day we woke up and went to the Galta Ji Temple, which is a Monkey temple. When I say Monkey Temple mean there are Monkey every were you turn! But fair warning it must be the most dirtiest place I have seen in Jaipur and that I can say was mainly because of the monkey. They picked up and dropped everything ever where they possibly could. I mean I saw monkey wearing bras and running around in Sarees. It was the most hilarious thing I've ever seen. 
After that we kind of walked around the city, saw the elephant's, took a ride on the little taxi's and just enjoyed the view of the Hawa Mahal and the Market. Then of course we got the best view of Jaipur and the sunset at the Narhargar fort which was a mission to get to because it was at the top of the highest cliff. But wow was it worth it and just breathtaking.
So lessons I learnt:
Book a driver that will be with you 24/7 they cost about 250$ for 4 days (it's not bad at all)
Try to plan your days in advance to be able to cover all the palaces and forts (they are far from each other and some are just next door)
Carry Candy with you to give the kids ( they will ask for money or candy if they see you or if you try to take their picture)
The women in the forts are posers so they will ask you for money if you do take their picture be sure to have 10-20 rupees to pay them
Eat all the naan's you can possibly EAT!