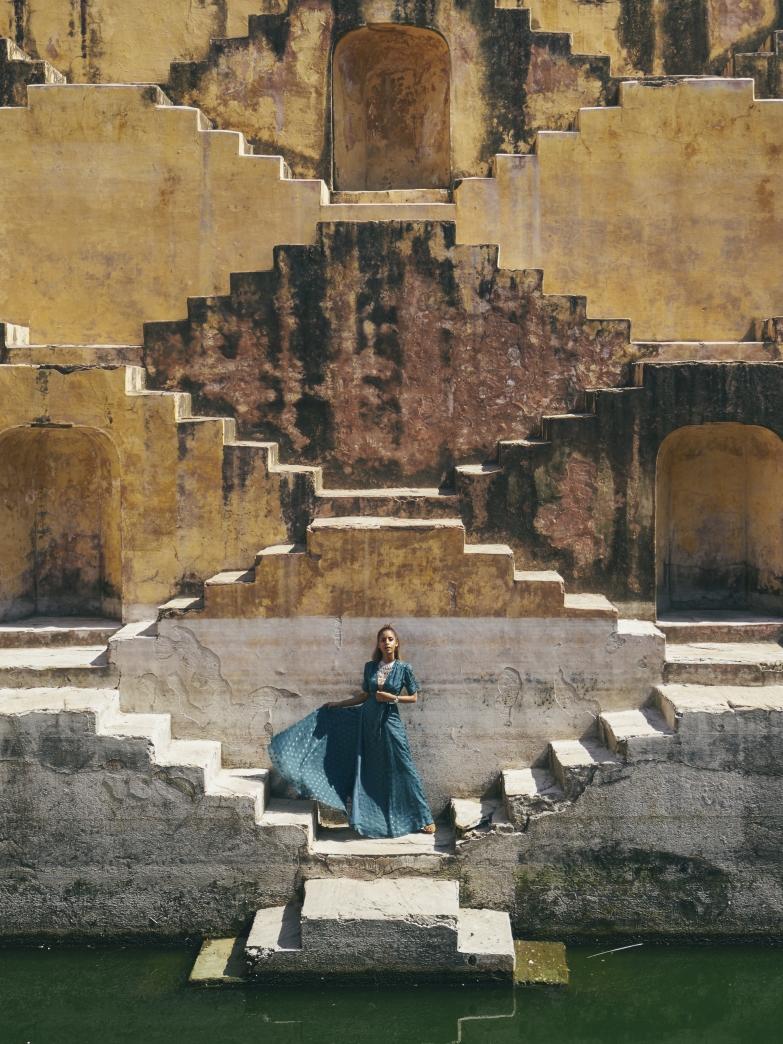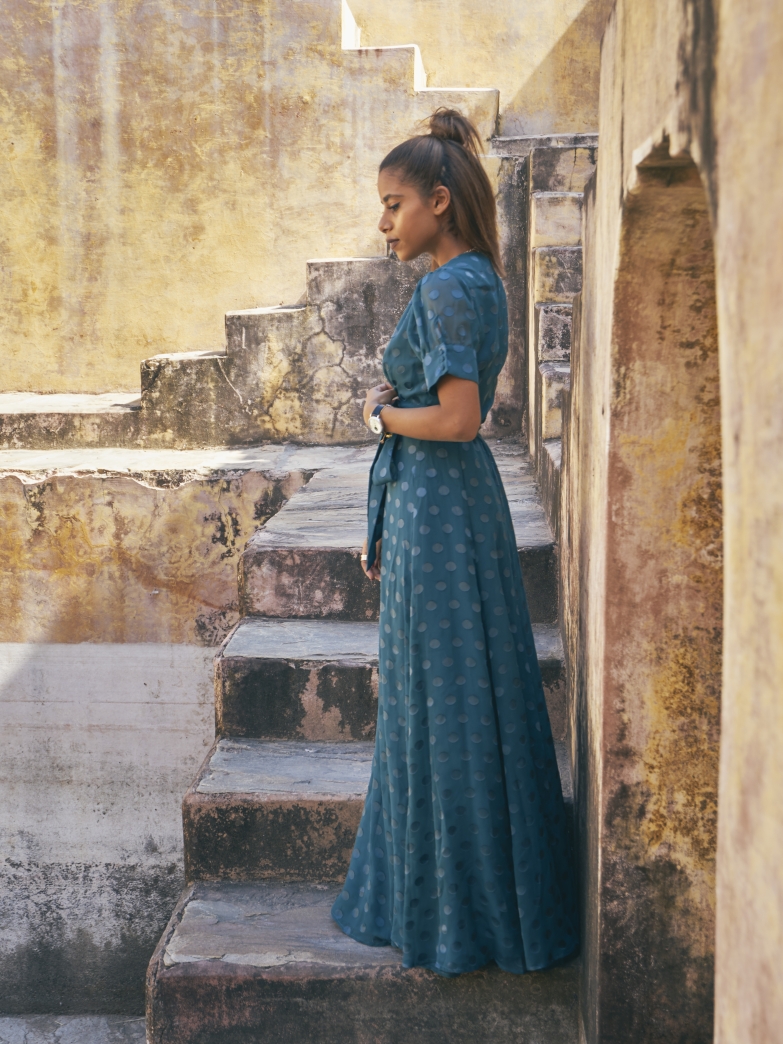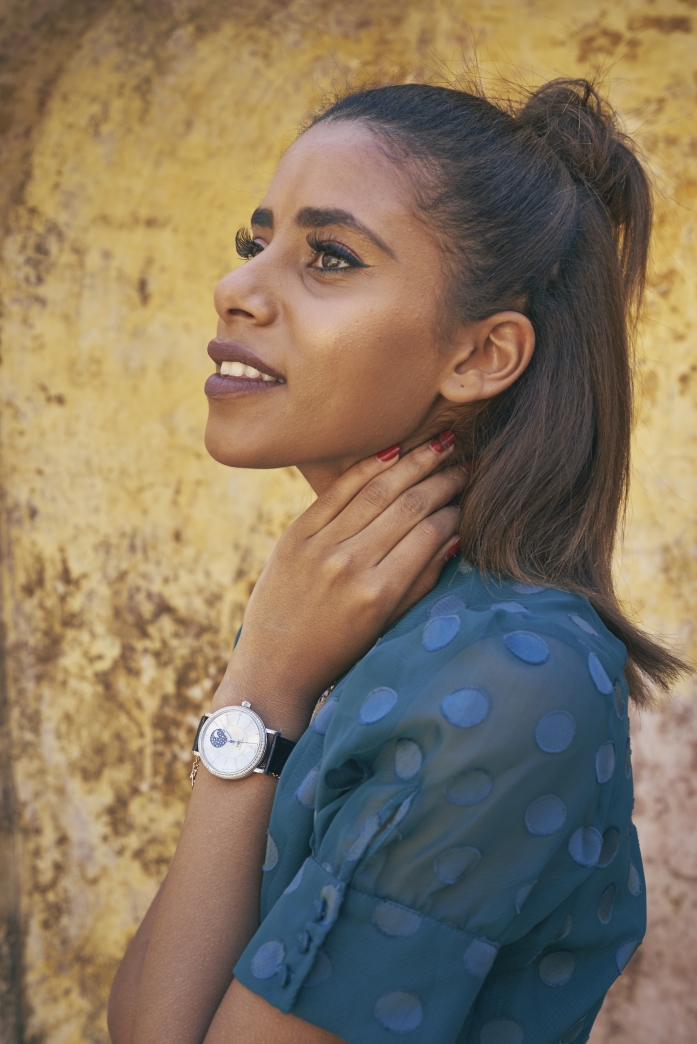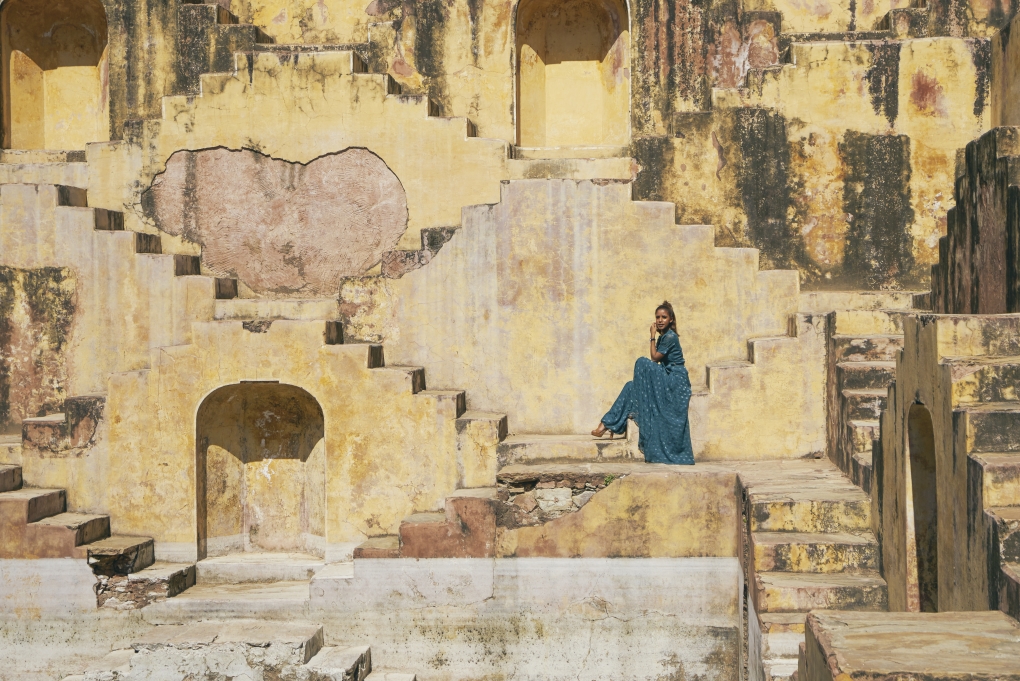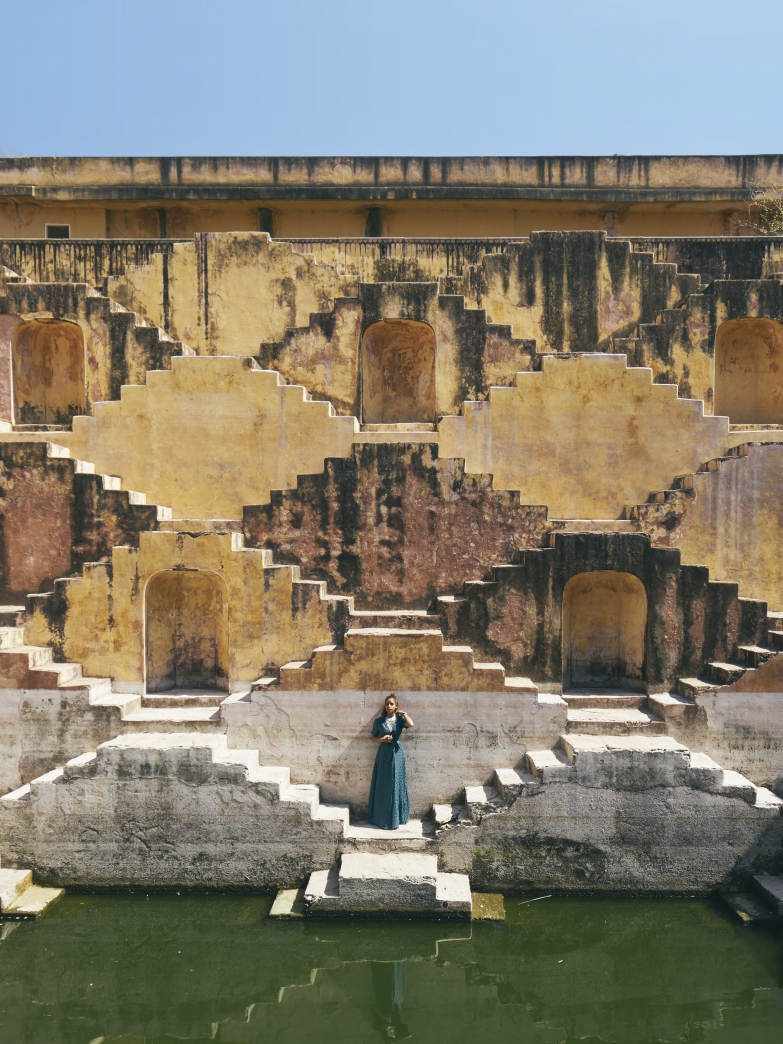 So here is part one of 3 from my Jaipur trip. I wanted to share sooooo much with you guys because if you are anything like me, you would be researching, searching and going all out on places to eat, visit, sleep, dance and so on.
 So I have a post coming up on what to do, where to go, and the 411 on Jaipur. So I'll try to get that for you guys next week. I mean honestly I was seriously not expecting Jaipur to even be this gorgeous and charming. But it exceeded my expectations and I'm so happy I got to visit and basically not sleep much at all, you will know why in my next post.
 Anyway, for all of my trips I look up places to visit and from that I plan my outfits around it.. and trust me it's long process!! But I found this dress at Revolve and fell in love with it and immediately thought it would go amazing with the Chand Bawri, the step walls. (which are all over Jaipur you just need to find a really pretty one.
 Anyway, revolve is one of my go to websites for all of my travels and it should so be yours too!
More on Jaipur coming up!