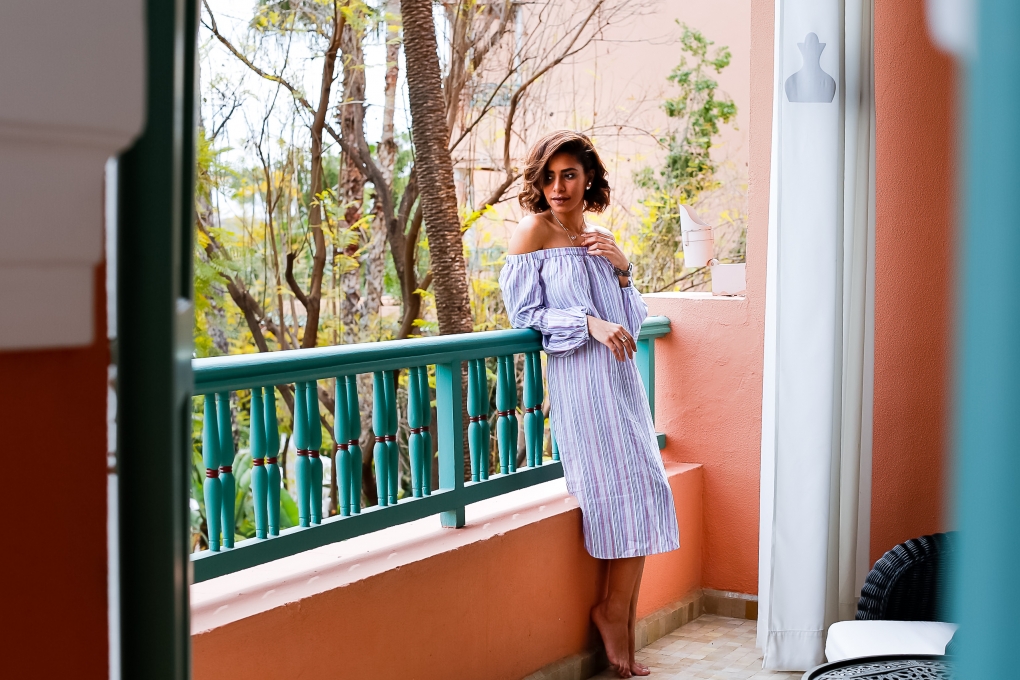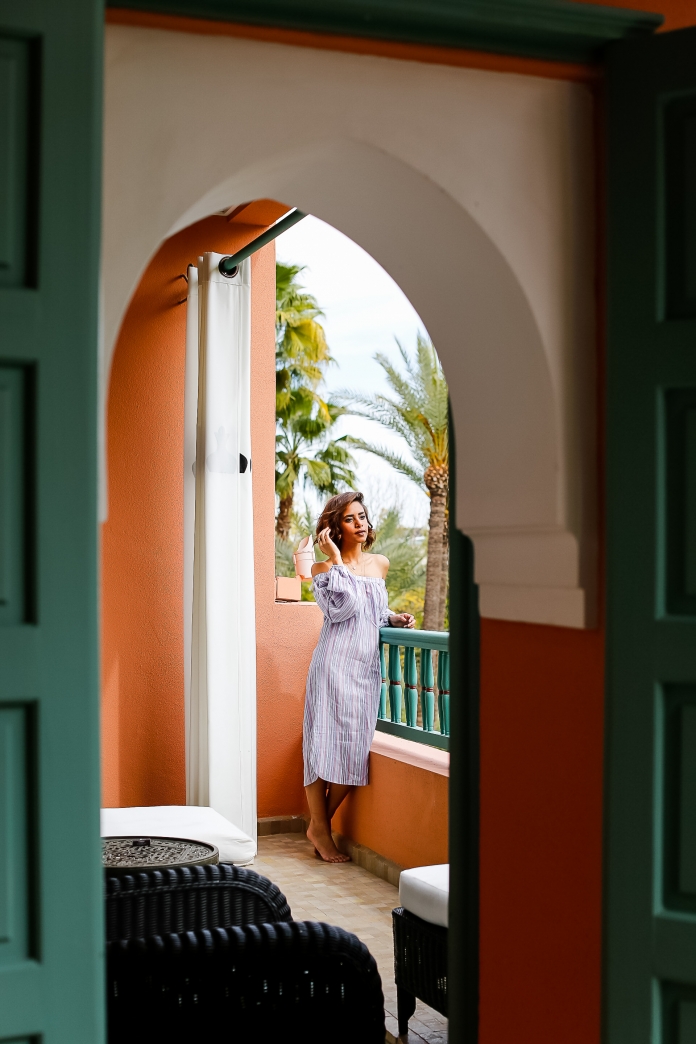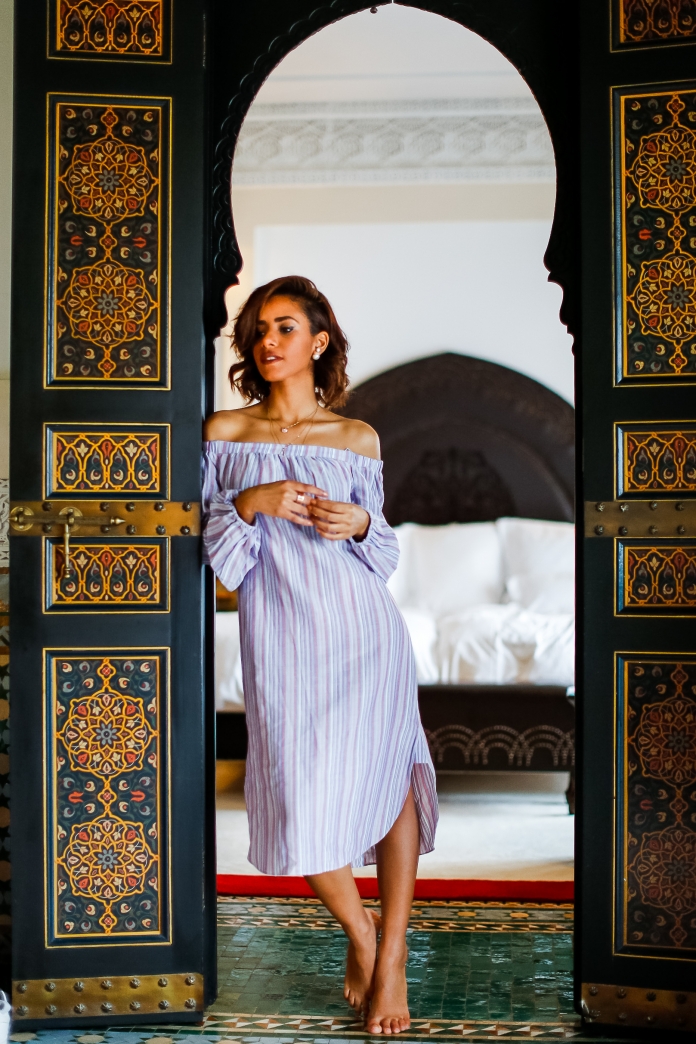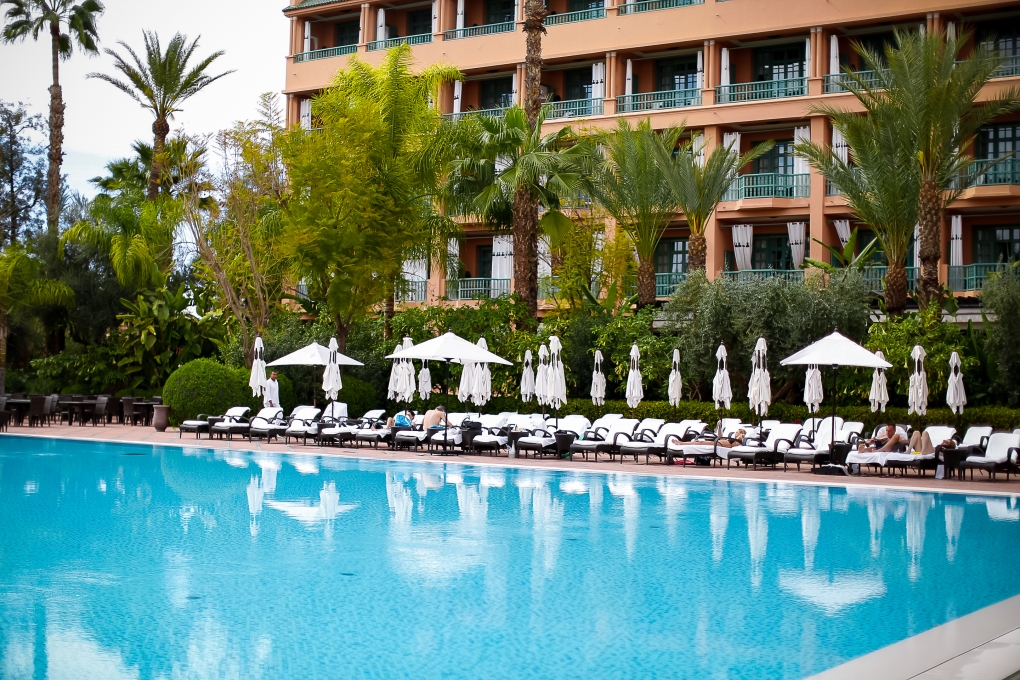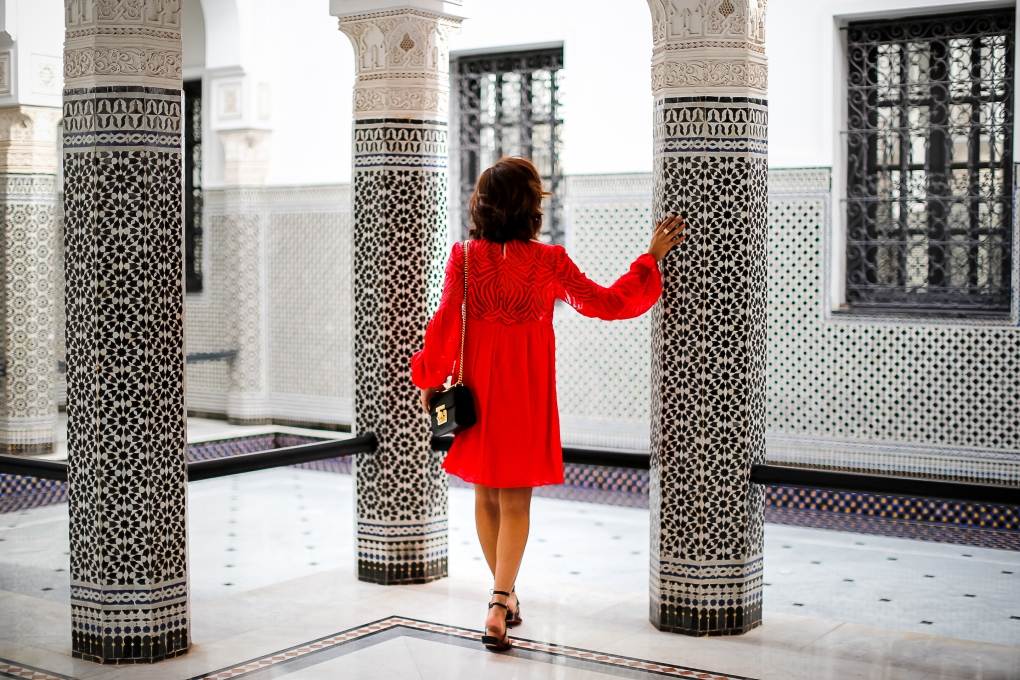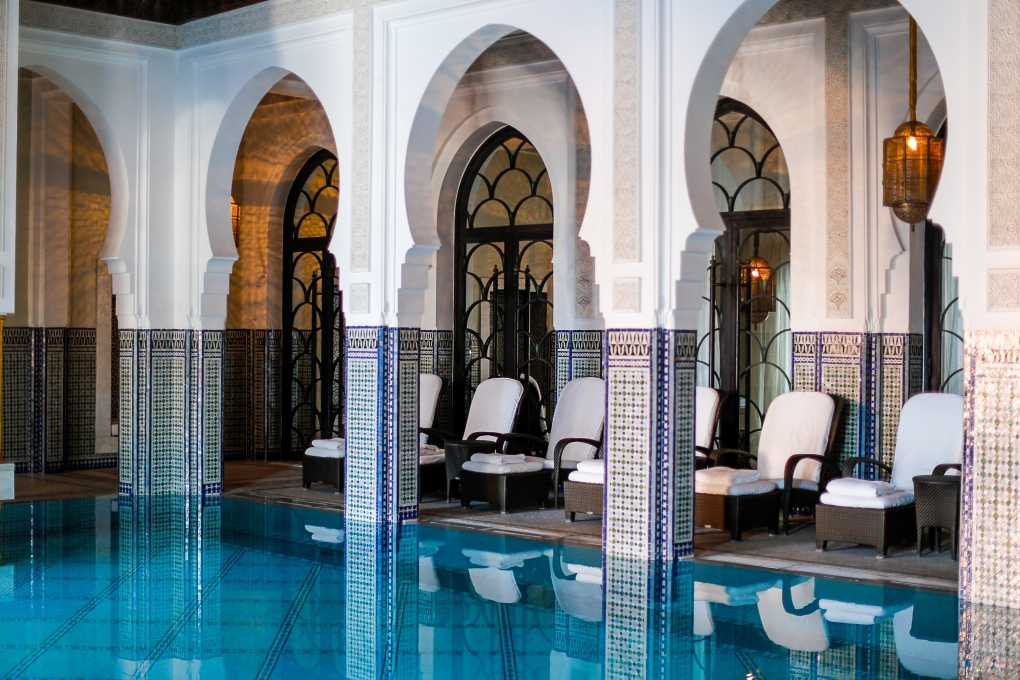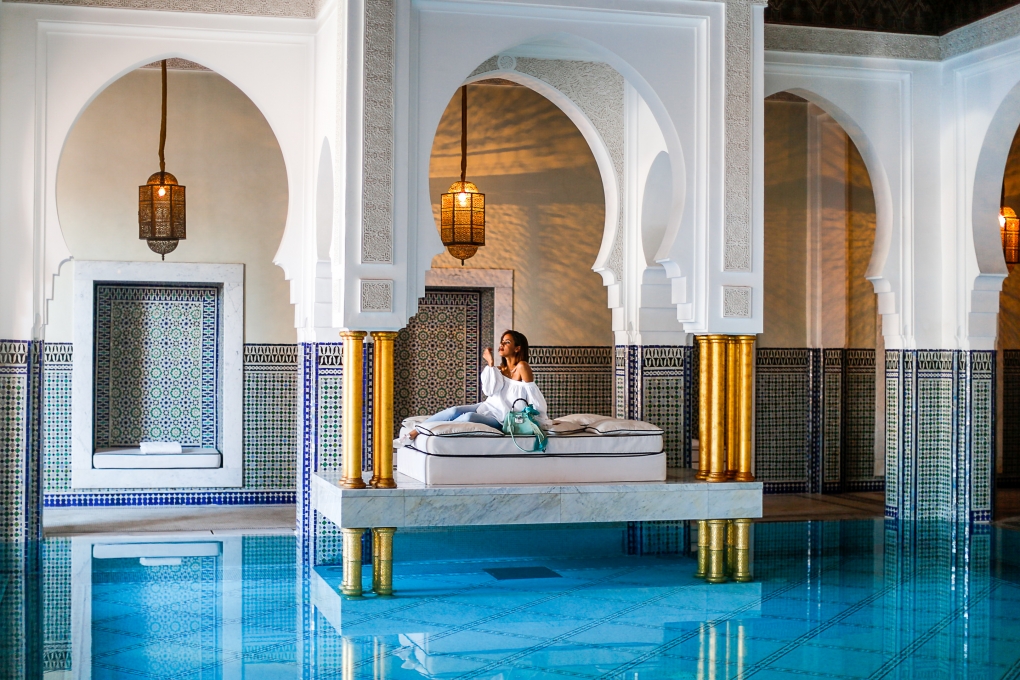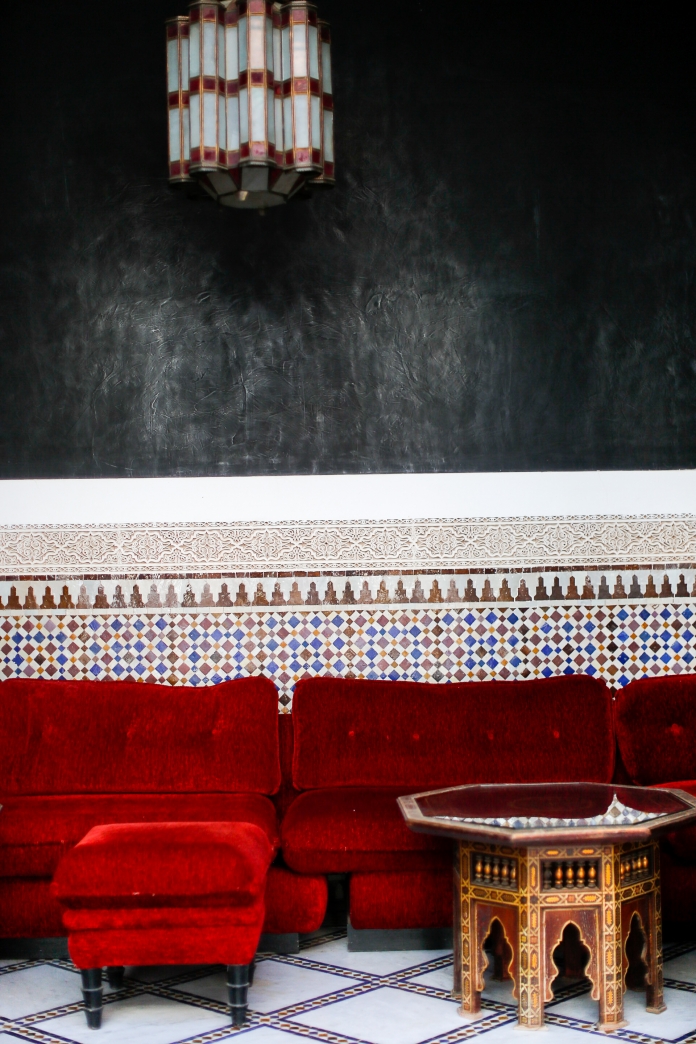 Where do I begin with this? I have been obsessing over staying at the La Mamounia in Marrakech for as long as I could remember, I have hyped it up so much in my mind that I was scared it would be over rated . Let's just say, I fell in love and someone needs to up one on them!
As a blogger, it was the perfect hotel for any and all insta worthy moment. I think Natalya and I stopped every 5 minutes to just take pictures of the tiles, the sealing, the pool, the palm trees, I mean you get the gist!
So what was it like to stay at the beautiful La Mamounia Hotel :
The Room: I in a suite where we had a walk in closet, a living space, bedroom, bathroom and a balcony for days! The room was spacious and the décor was sublime. Every single detail in the room was just fabulous.
The Bed: A very cozy double bed. The sheets felt like clouds and they had pillows that you can sink in. You guys already know my love for pillows.
The Bath Room: The Bath Room was stunning. The toilet had its separate section from where the bath was, which I absolutely love. His and hers sinks, a separate shower room and with the right amount of water pressure and heat!
The Breakfast, Lunch & Dinner: Breakfast was served by the pool, a selection for days as well as they had the most amazing bread ever! We had the options of having lunch and dinner at the Moroccan and Italian restaurant. But let me just add this, in the afternoon when you need some time to just sit relax and enjoy the afternoon try their Olives, you won't regret it!
Oh and let's talk about room service , THEY HAVE THE BEST PENNE ARABIATA EVER! Natalya and I couldn't stop talking about how delicious it was!
Spa & Beauty: Being in Morocco- Marrakech and not going for a Moroccan bath. You already know what I'm about to say. One of the best experiences of my life and very comforting. But as for the hairdressers, I was actually unimpressed with them, which was a bit disappointing.
Others: Location wise it was great, not so far from the city and easy to get around, the hotel helped us with transportation and finding a good cab driver that lasted the whole trip with us, his name was Ibrahim.
Another highlight was that the hotel had luxury boutiques like Dior, Prada and a multi brand store, so make sure you're ready to shop.