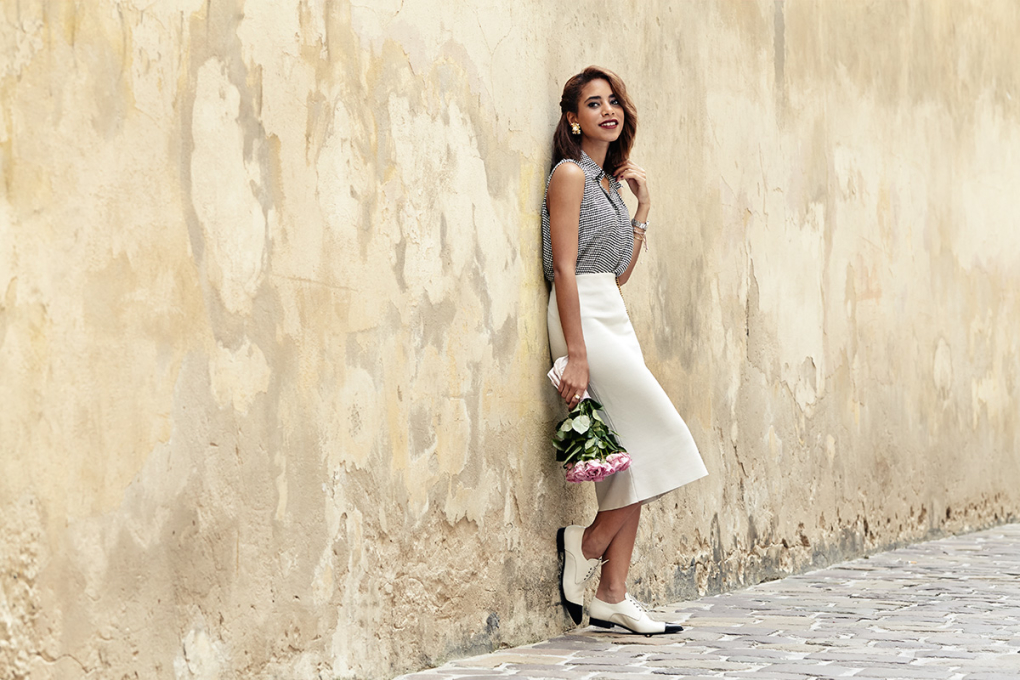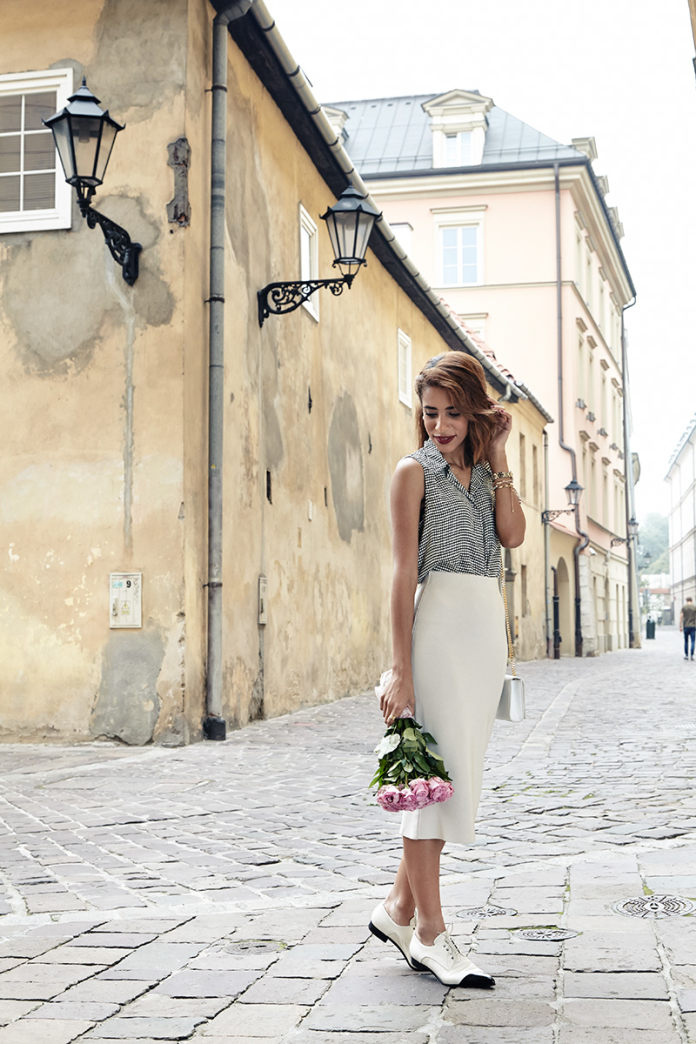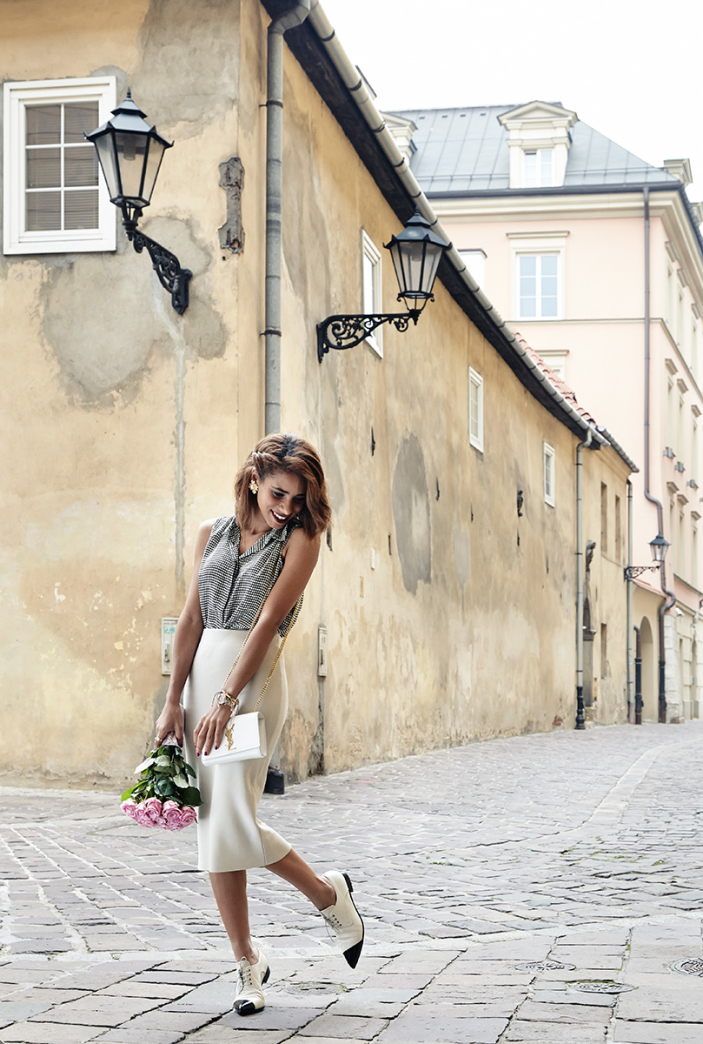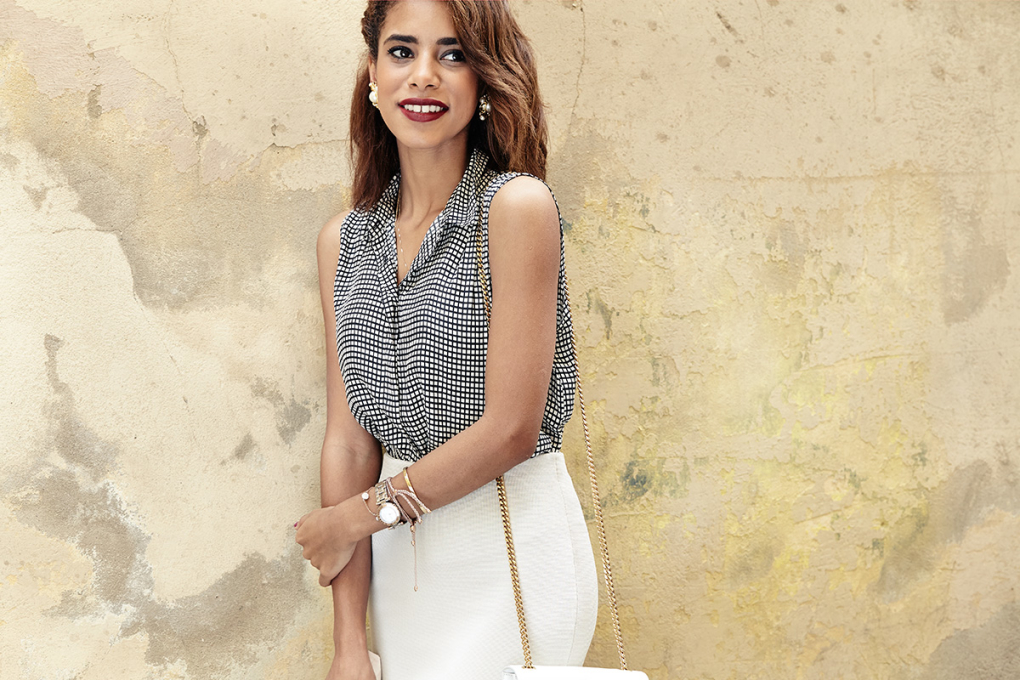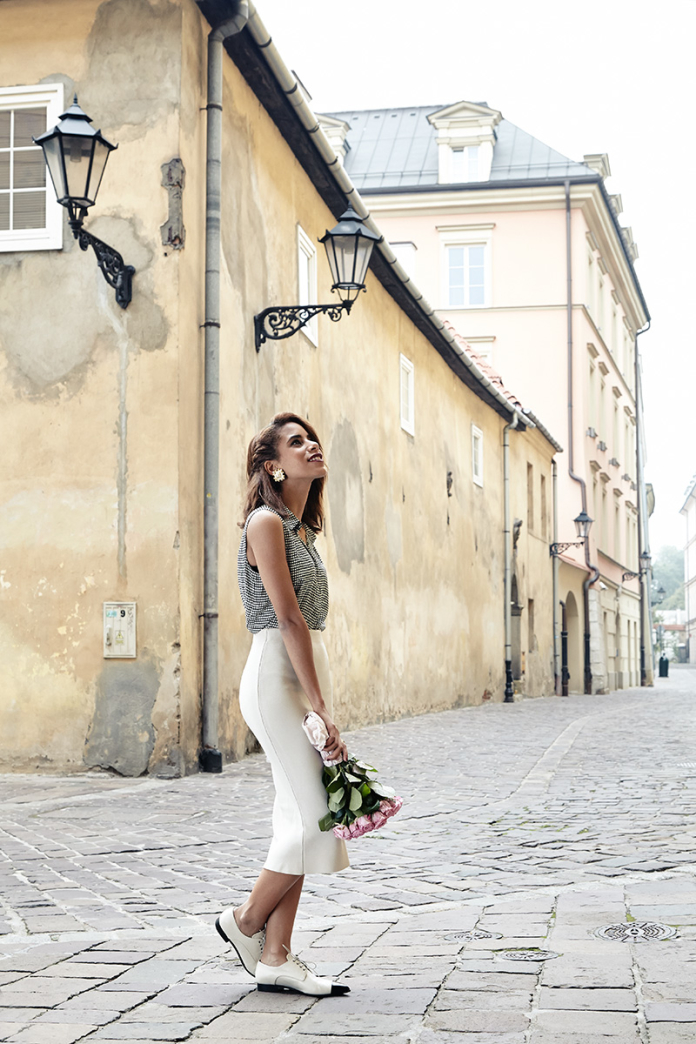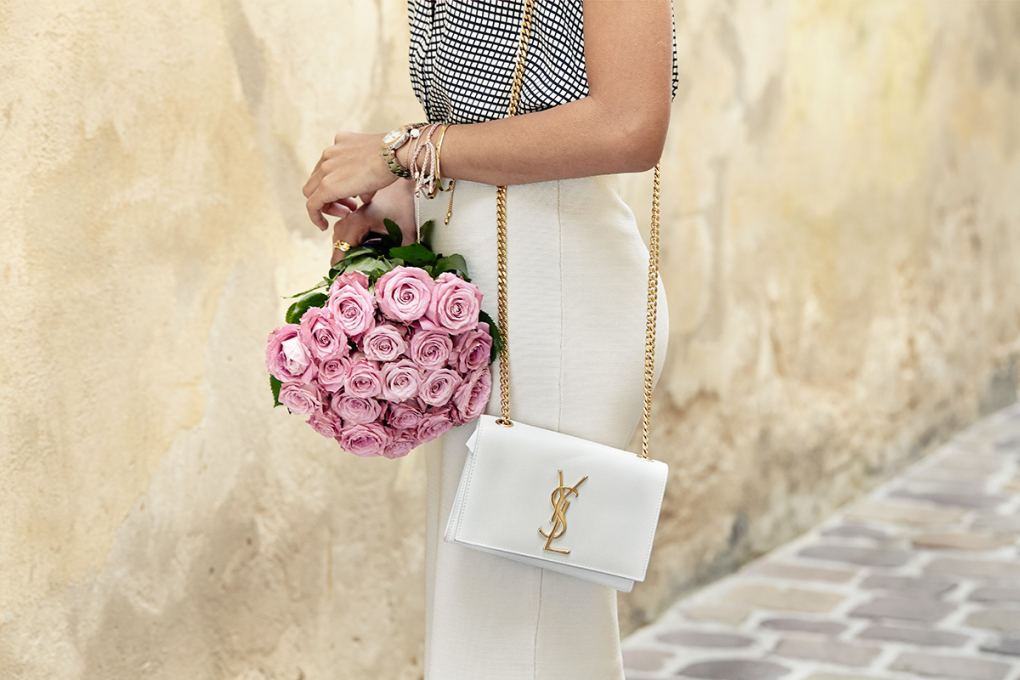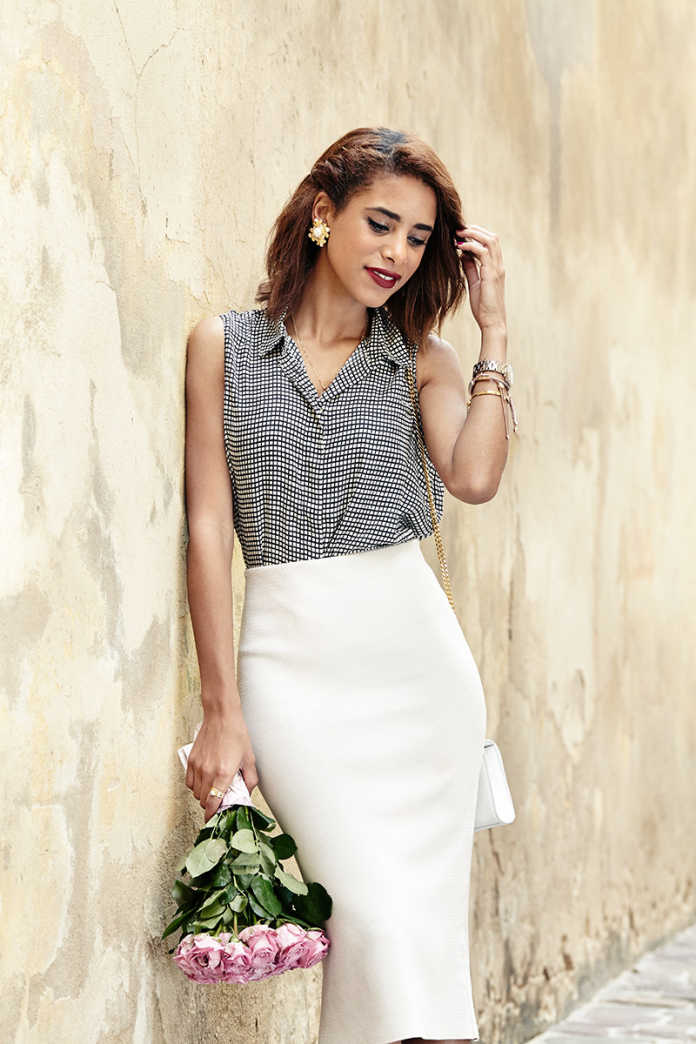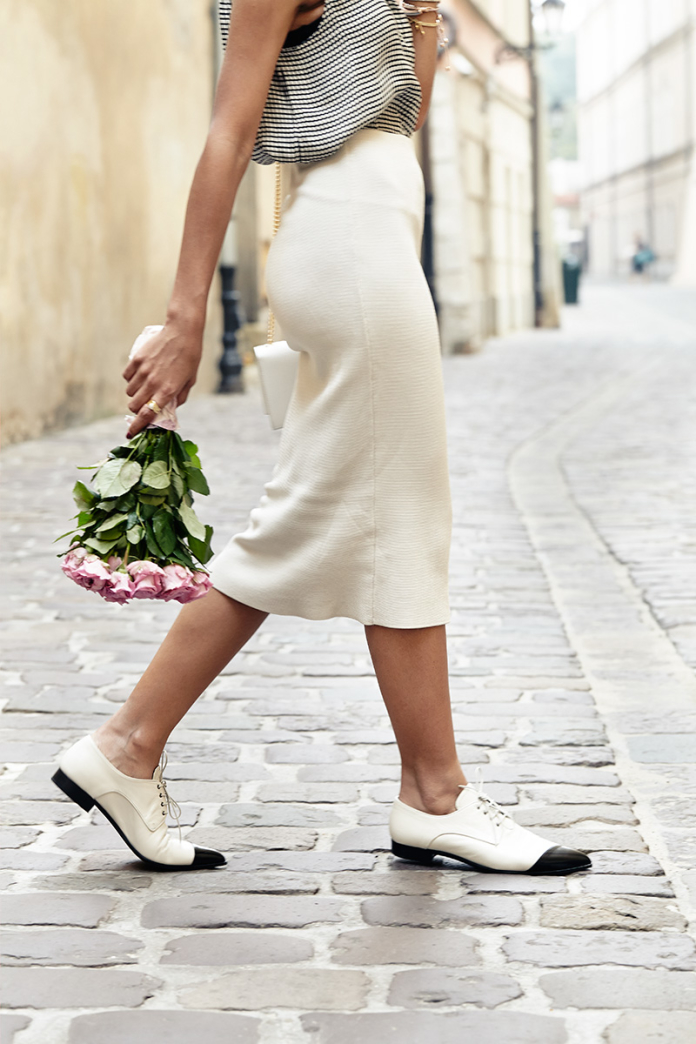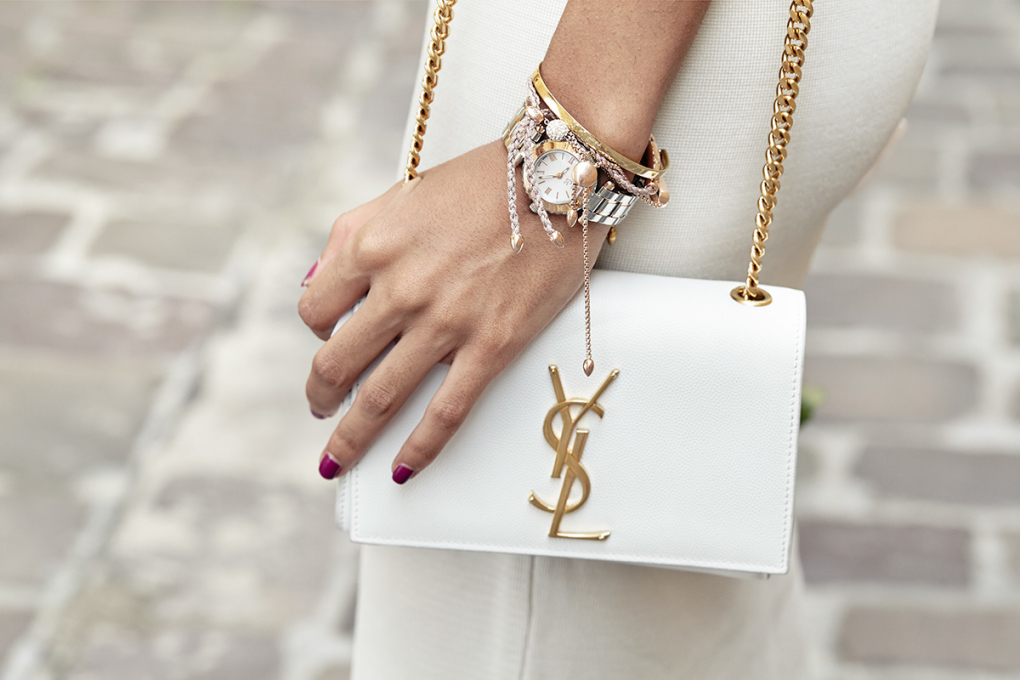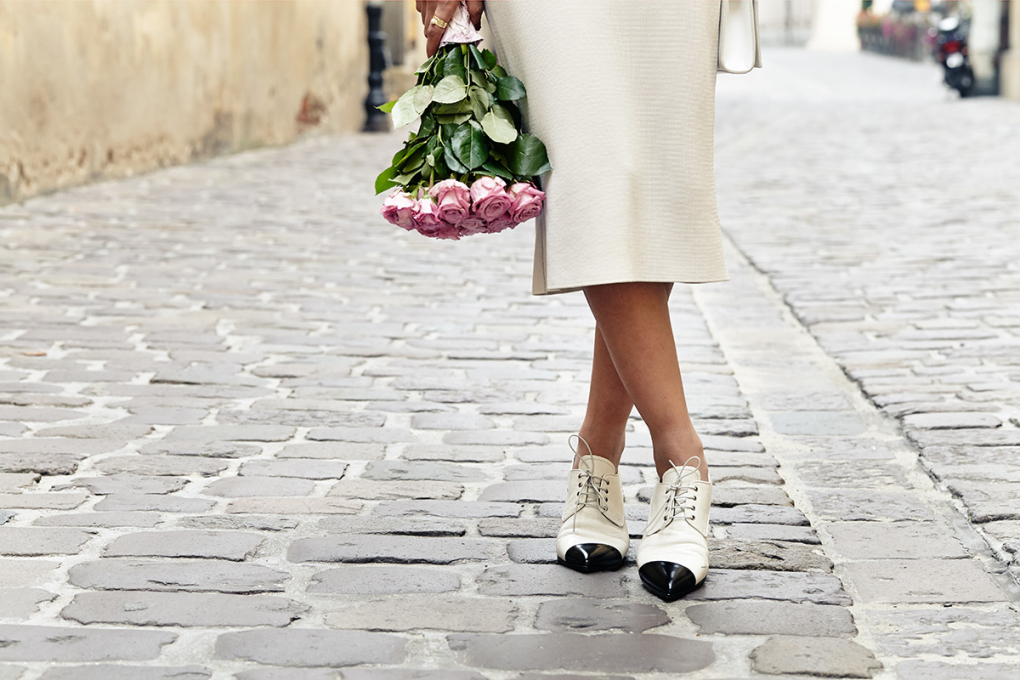 Photography by Agnieszka Wojtun
Top & Skirt ( also love THIS)  by Zara, Bag by YSL, Miu Miu shoes from Net-A-Porter (HERE), Wayed Vintage Earrings, Gc Watch from 1915 by Seddiqi (HERE & HERE) Monica Vinader bracelets & ring ( HERE & HERE)
Hey dolls! So I finally got the chance to share my images from Poland with you guys.
It was one of the most challenging yet exciting and relaxing trips I ever had. From missing my flights to loosing my luggage to waking up at 5 am just to explore the city and take amazing shots for the blog. This trip started off as a really bad experience to a really pleasant one (All with nothing but my hand luggage)
Some personal tip's for Krakow-
Getting Around
Enjoy the city by foot or ride a bicycle! I got to explore the city all by foot, staying in the main square did help a lot as it was in the center of everything. I was close to all the local and international restaurants, I was 10 minutes away from the mall and the best sightseeing spots in town. If you would really love to experience Krakow just ditch the car and cab and walk it all off (you will need it after eating soo much)
Food, food & dessert
The best part of it all was the really cheap but amazing food. You have everything from Polish to Italian and I will throw in some Shwarma in there for you. I really enjoyed the food in the city not only because it was extremely affordable but they make a mean Penne Arabiata. Oh did I mention the delicious ice creams and waffles?
Language
Like many Eastern European countries, language can be a barrier! So do try learning your basics as many of the locals don't speak much of English but they will use body language to help you understand.
Experience
The cheapest way to live in Krakow is by renting apartments in the city. Yes hotels are cheap, but apartments are way cheaper and better!
Buy the beautiful flowers on the streets; I bought plenty, just because!
Wake up at 5 am and view the city with the sunrise, it's a whole different world!
P.S
I am going to share another post on my hiking trip in Zakopane and how to pack and not panic!
X Nadya