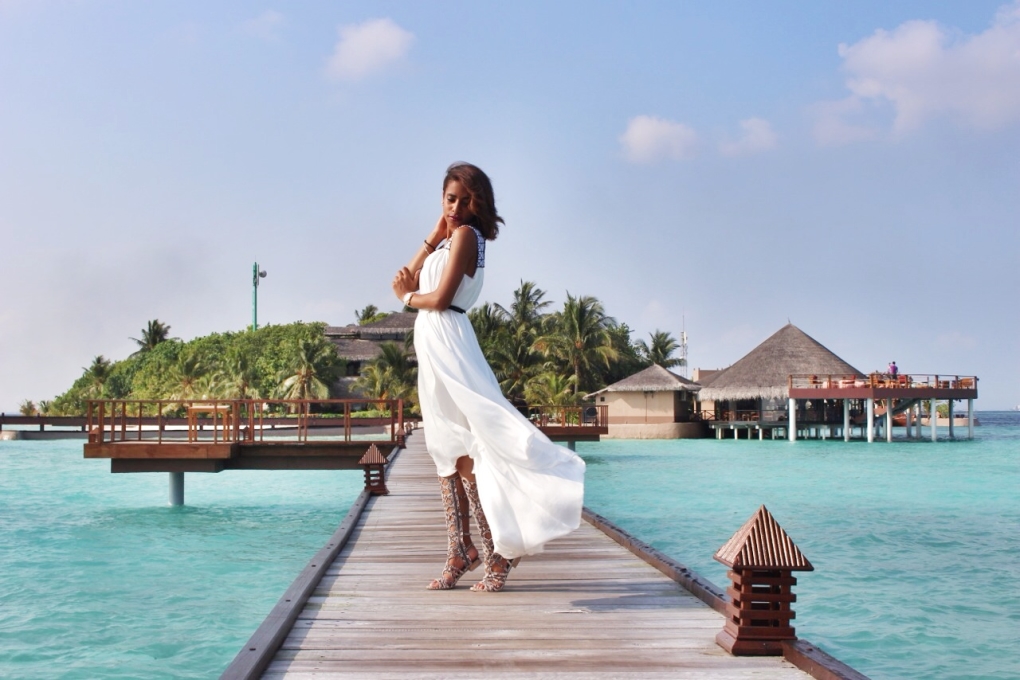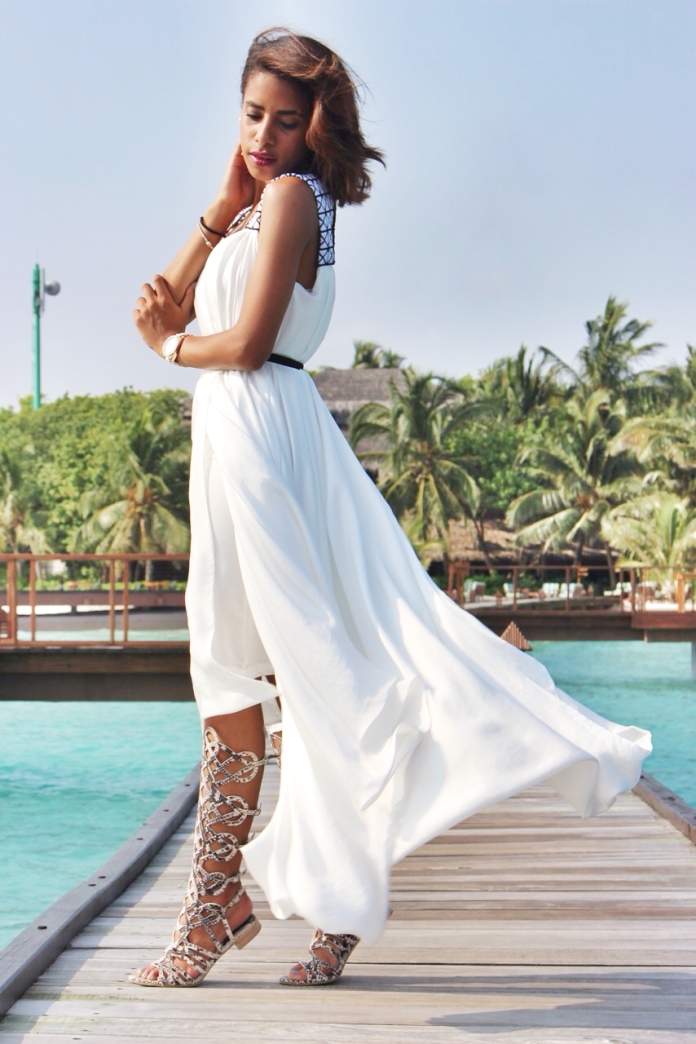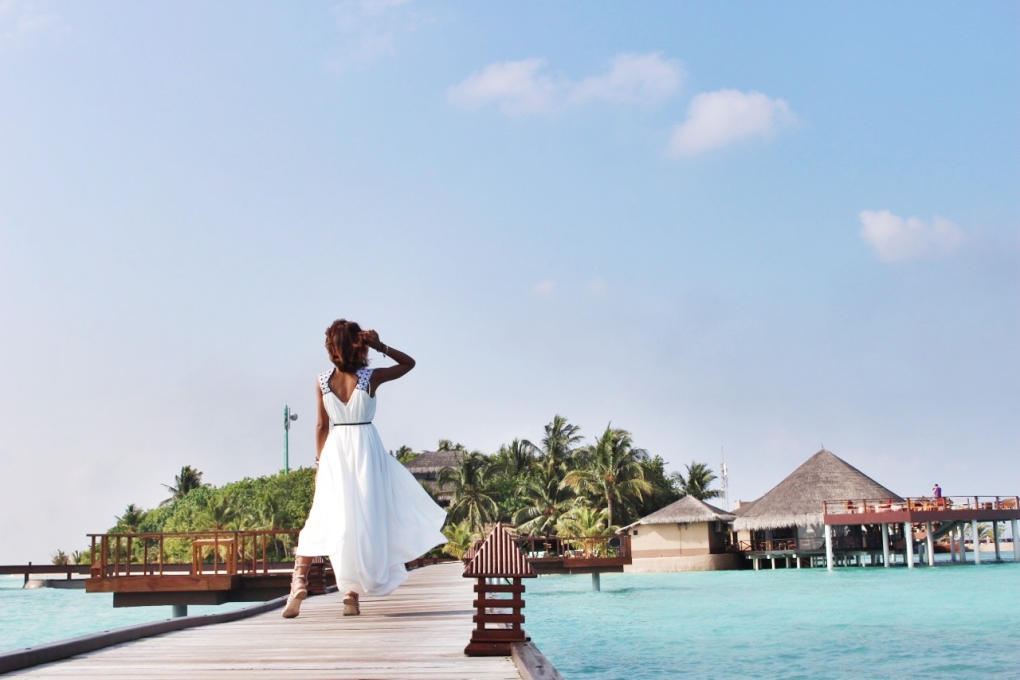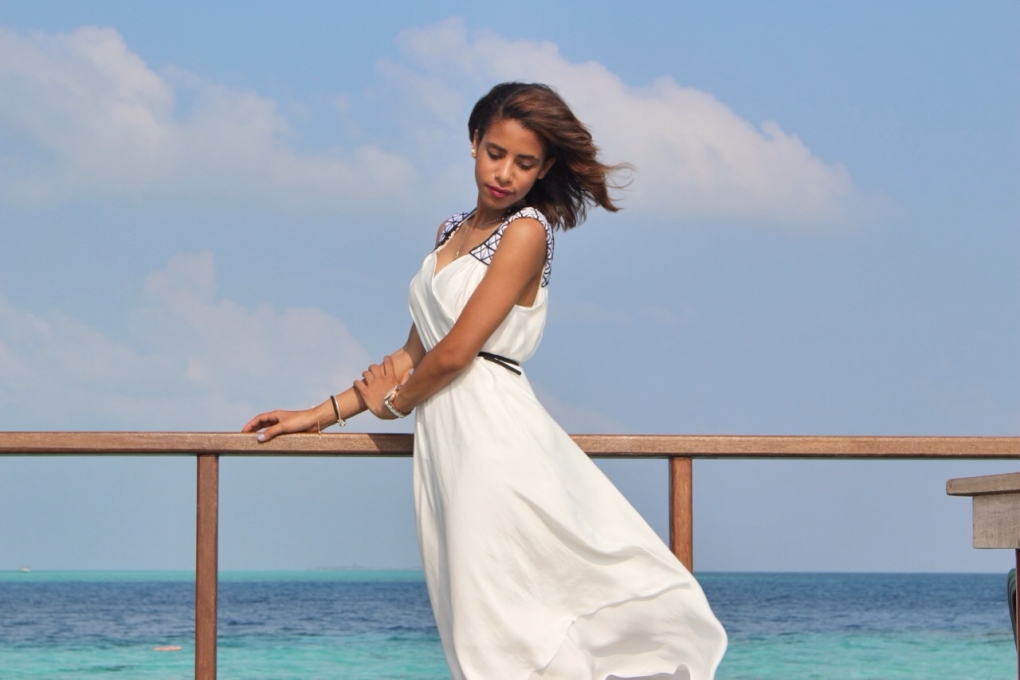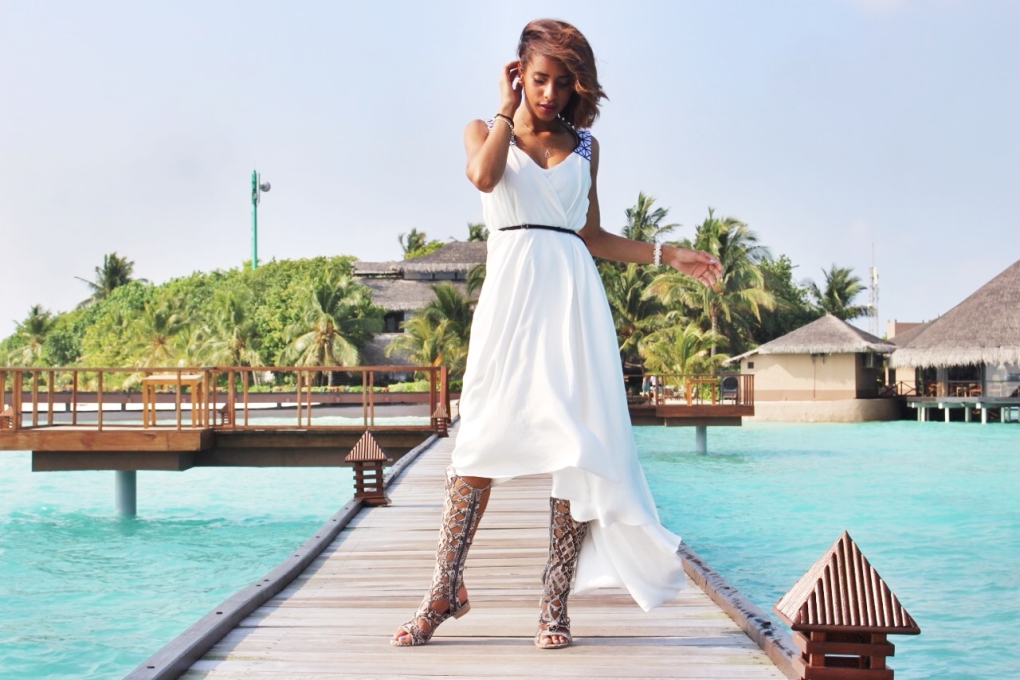 Dress by Omei, Stuart Weitzman Sandals
Hey gorgeous people!
It's the weekend and I have been stuck in bed trying to recover from an awful cold. I overworked myself this passed week and now it's catching up to me.. boohoo!
Oh how I wish I was back in the Maldives.. it's it just amazing?