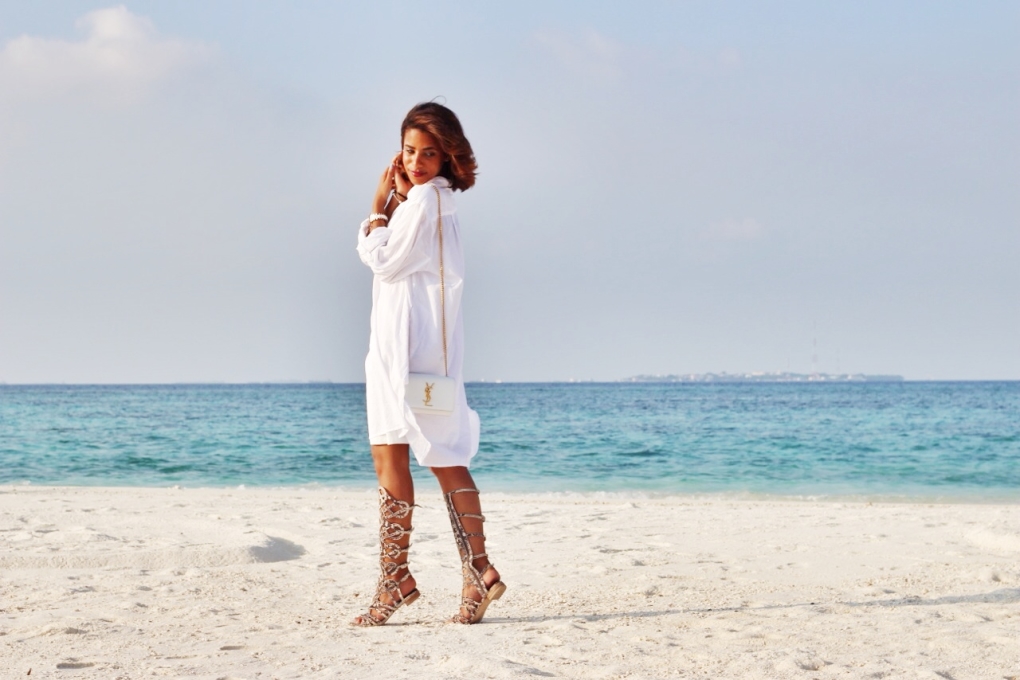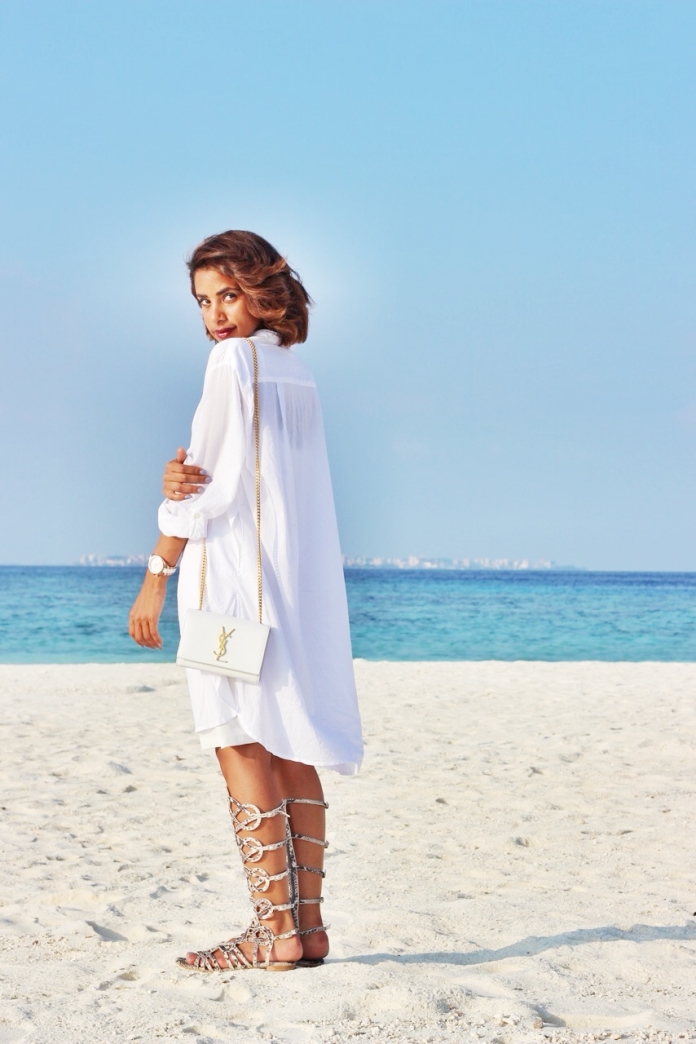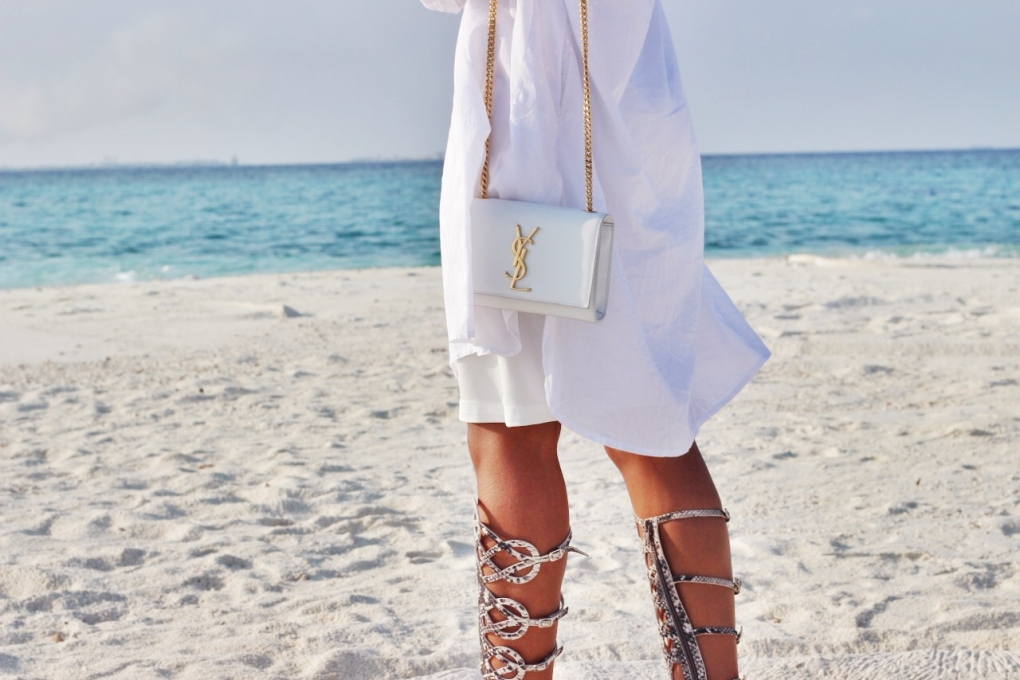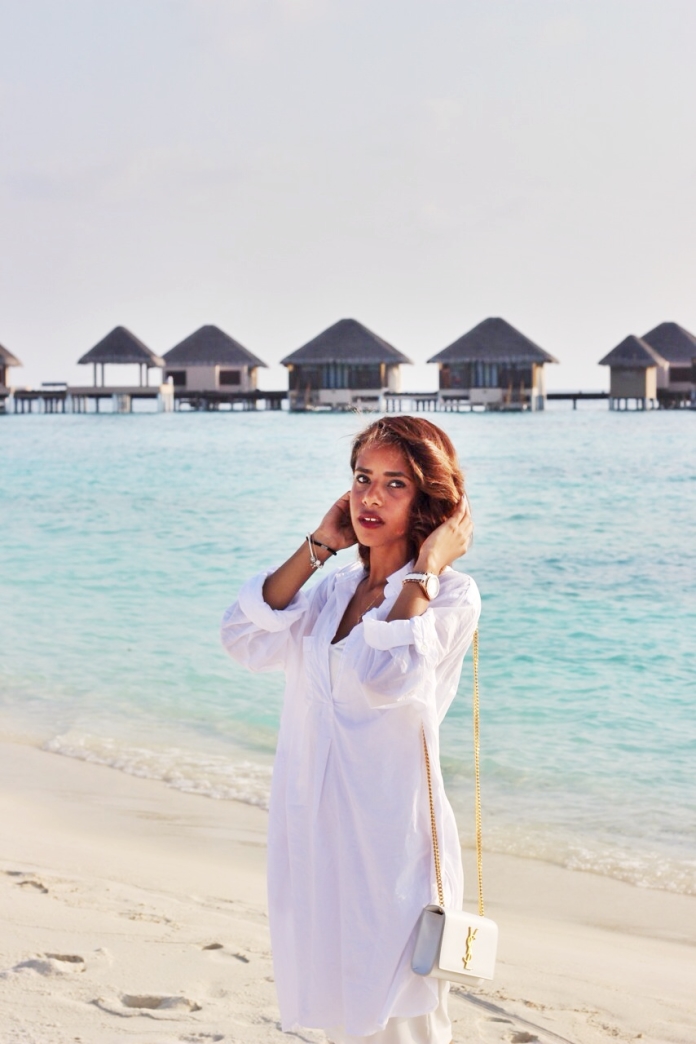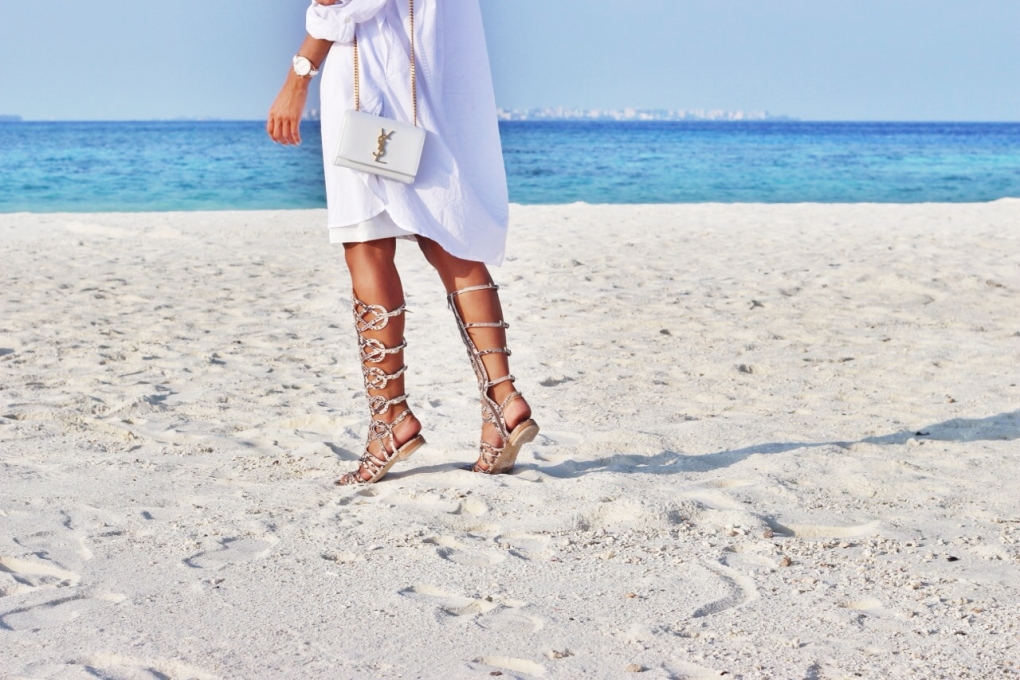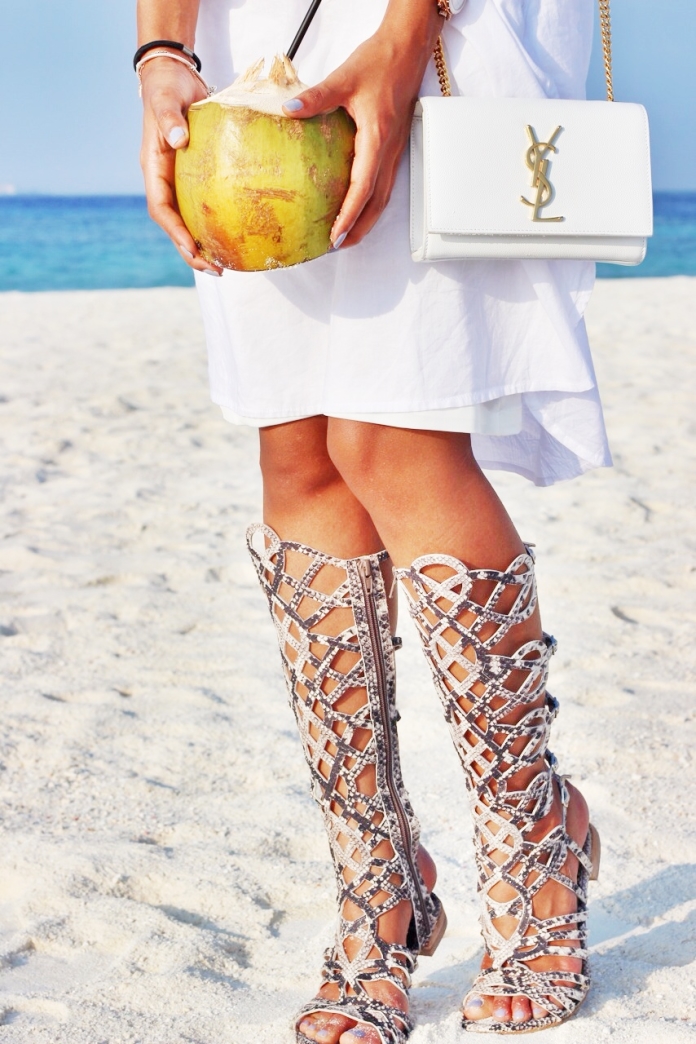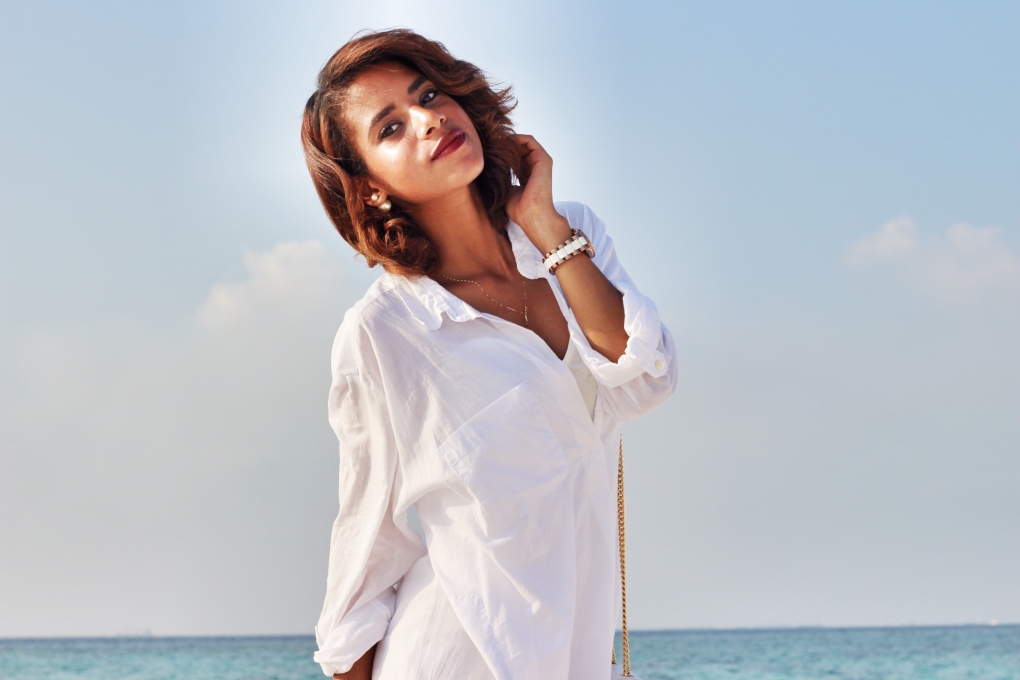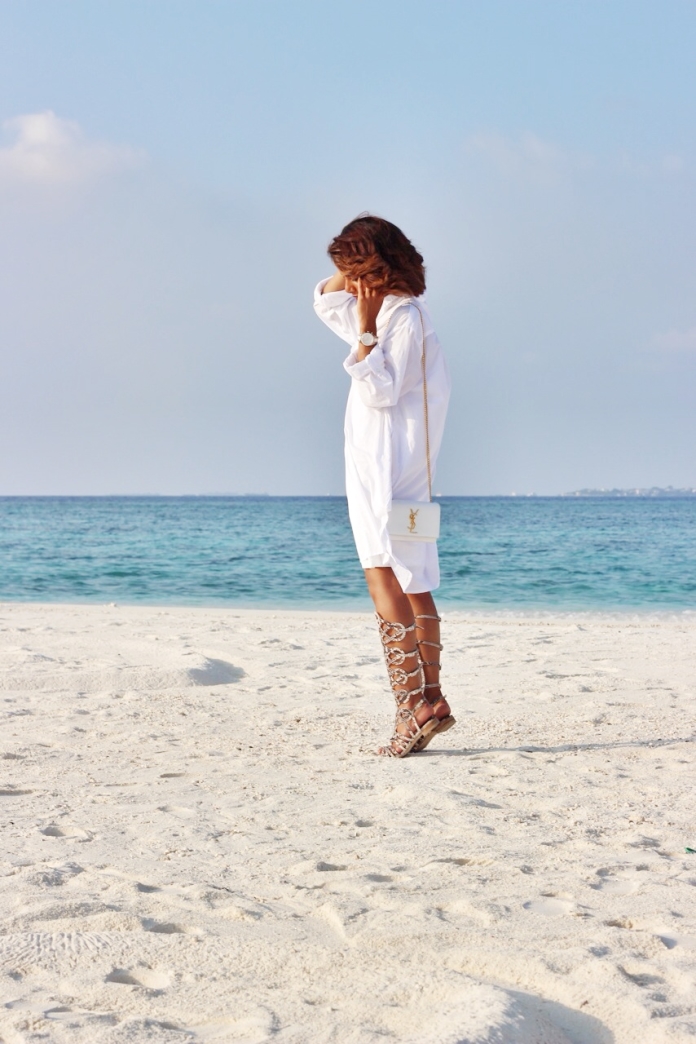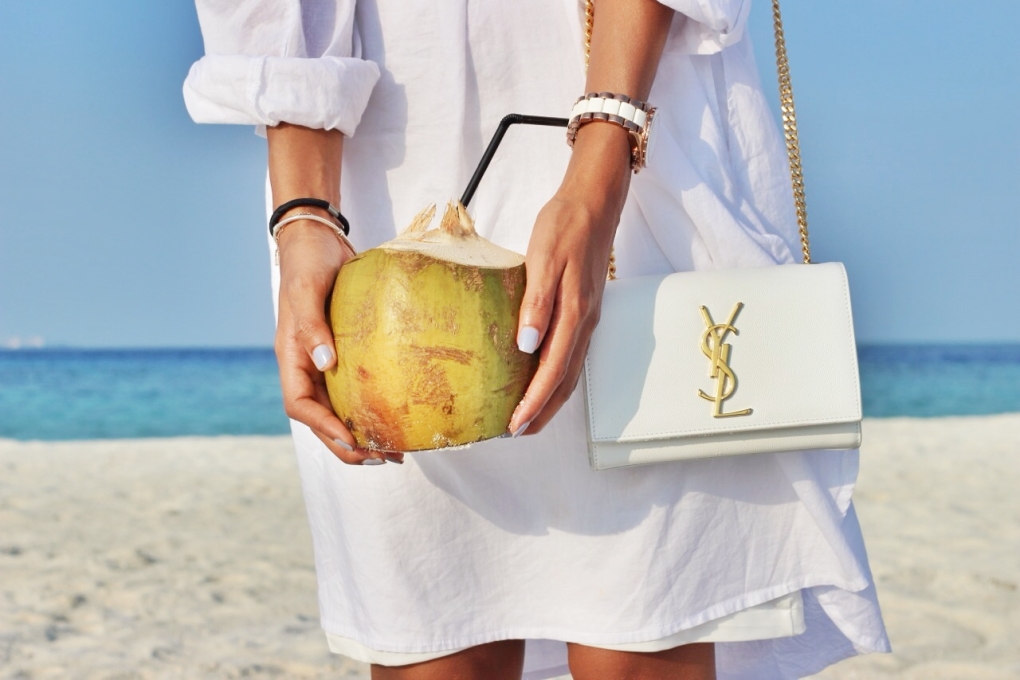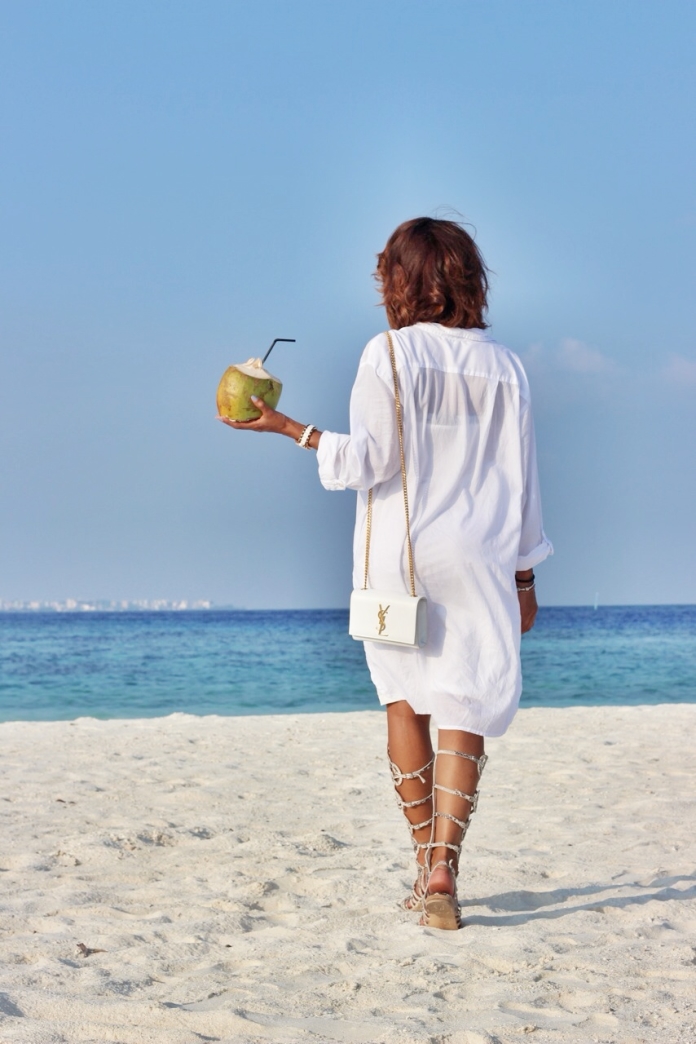 Shirt Dress by TopShop, Stuart Weitzman Gladiator sandals, Saint Laurent Bag
Hey Dolls, as I have been in bed rest for the past couple of days, I have had some time to reply to emails and sort out my very messy and unorganized laptop.
& guess what? This is the last of my Maldives Outfit Posts.. I know you guys have enjoyed it and many of you kind of hate me for posting it (you know who you are haha) But its time for me to move on I guess.. oh how I hate ending it as much as I hated leaving that gorgeous island..
Here's a little ( Maldives) travel tip for you guys:
1- Don't stay in Male unless you have a good reason to, there isn't much to do there.
2- It's an extremely hot island so prepare to sweat!
3- Take your own snorkeling gear, its cheaper and just convenient
4- Always pick a great resort, honestly I know it's pricy but its worth the money.. and you won't enjoy being in a small and cheap island resort.
5- My recommendation: Coco Bodu Hiti Palm Resort.. The staff are great, the food is amazing and theres so much to explore in the island!
Until next time xx