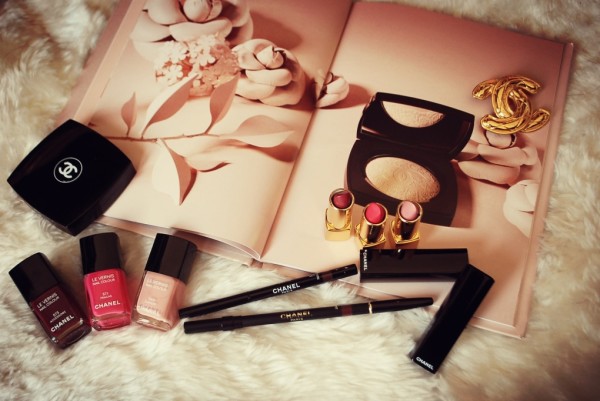 Hello my beautiful readers! As a lot of you have been asking me for more beauty posts, I thought I would share what is new in the world of beauty!
I am loving the new make-up range by Chanel "Printemps Précieux De Chanel" Which means Precious Spring which is the Spring 2013 exclusive collection .. The colours are vibrant and somewhat mysterious! I have been playing around with the makeup today, and I promise to share how they look on!
Bare in mind, the collection will be in stores February 1st.. So be there as soon as they arrive in store!
1. Poudre Signee de Chanel– Which is the signed Chanel powder. I absolutely Loved it It really gives you that extra glow and brightness that you need.
2. Nail Colors- Emprise– Natural Rosy Beige/ Accessoire– Deep red-brown/ Fracas– Vibrant Pink
3.Lip Definer- Palissandre 59- that comes with a sharpener
4.Waterproof Eyeliner- Santal 100
5.Lip Color- Rouge Allure Velvet- La Favorite 43– which has the velvet look to it & I love playful and vibrant pink colors/ Rouge Allure- Fantasque 112 – It has a glossy and shiny look to add to the nude color that it is/ Captivante 119– Its more of a mysterious/ darker shade that I adore!