Saturday, 18 August 2012
Don't Go… Please Stay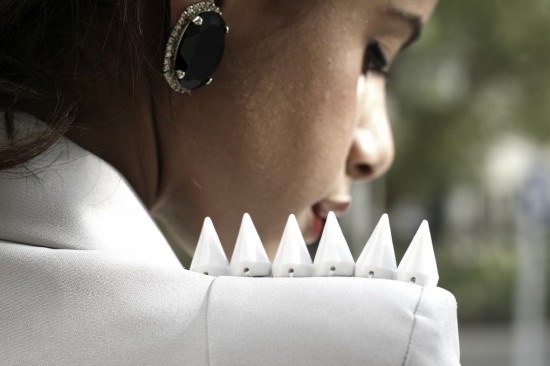 Photography by Rawdha Al Saket
Shoes by Valentino, Lady Fozaza Blazer (Will be sold exclusive to "The Vanity Room", Qatar) Skirt by Zara, Necklace by New Look, Clutch by Lya Lya, Earrings Vintage, Arm Candy by Rock On
Hey Dolls, Finally Eid is tomorrow. Can't believe Ramadhan just flew by that fast, Where does the time go?
So what have I done today.. hmm lets see went through my moms gold, iron my Jalabiya, kept my bukhoor ready and put on new bed sheets! Oh do I love Eid!! are you all ready for it like I am?
Anyway more about my outfit, as you can see I am wearing a never seen before Lady Fozaza blazer and most of you would probably not get it as it will be sold EXCLUSIVELY at the Vanity Room in Qatar with 3 other exclusive blazers, so unless you catch a plane there only the qataris are lucky enough to get their hands on them!
Over all EID Mubarak and collect as many ediyas as you can possibly get.. I know I will!
 Wretch 32 ft Josh Kumra- Don't Go
Category: Outfit Du Jour
Tags: Dubai Blogger, Lady Fozaza, Look of the day, Lya Lya, Rock On by Lauren, Style, the Vanity Room, Valentino, Vintage