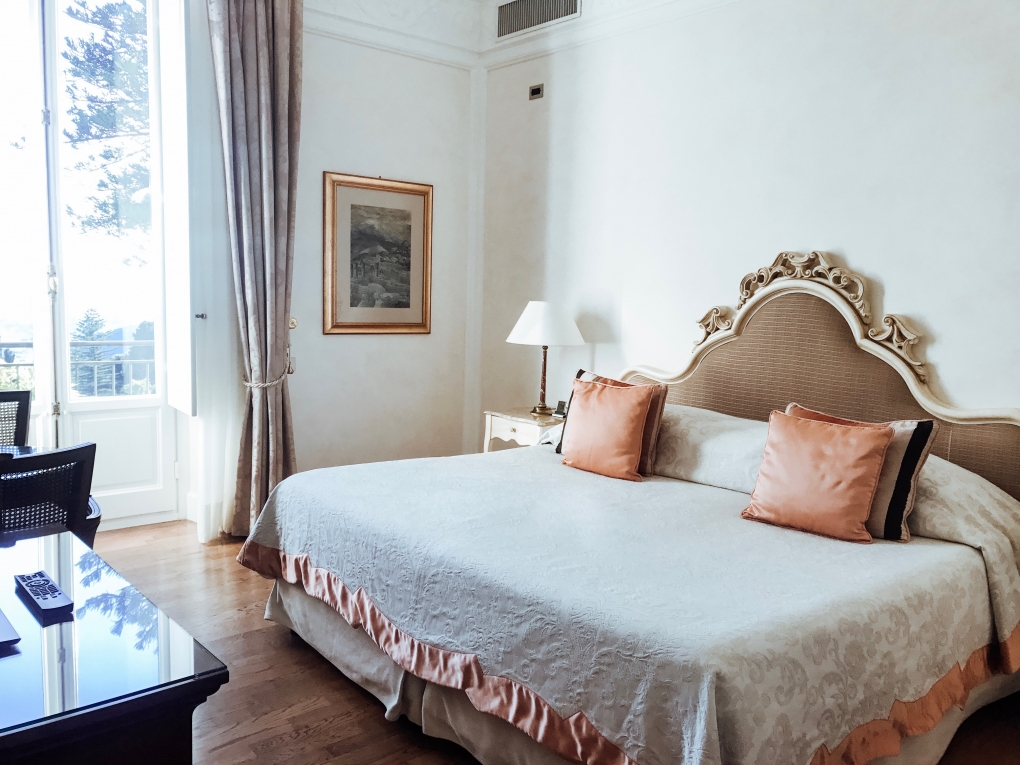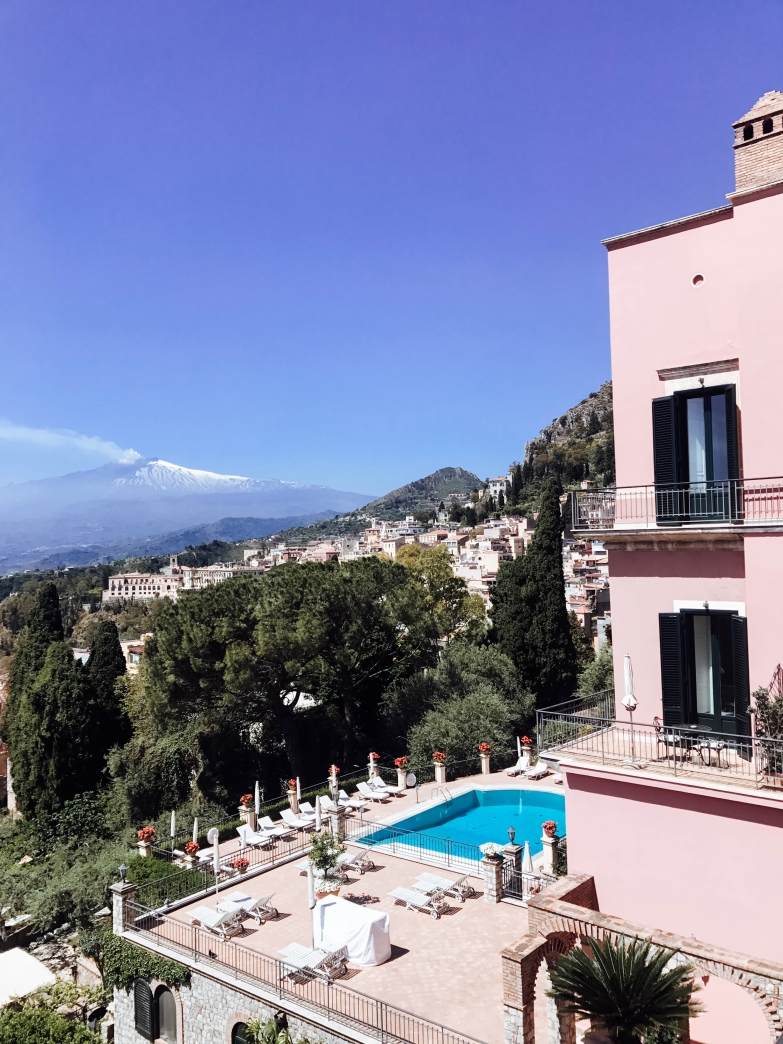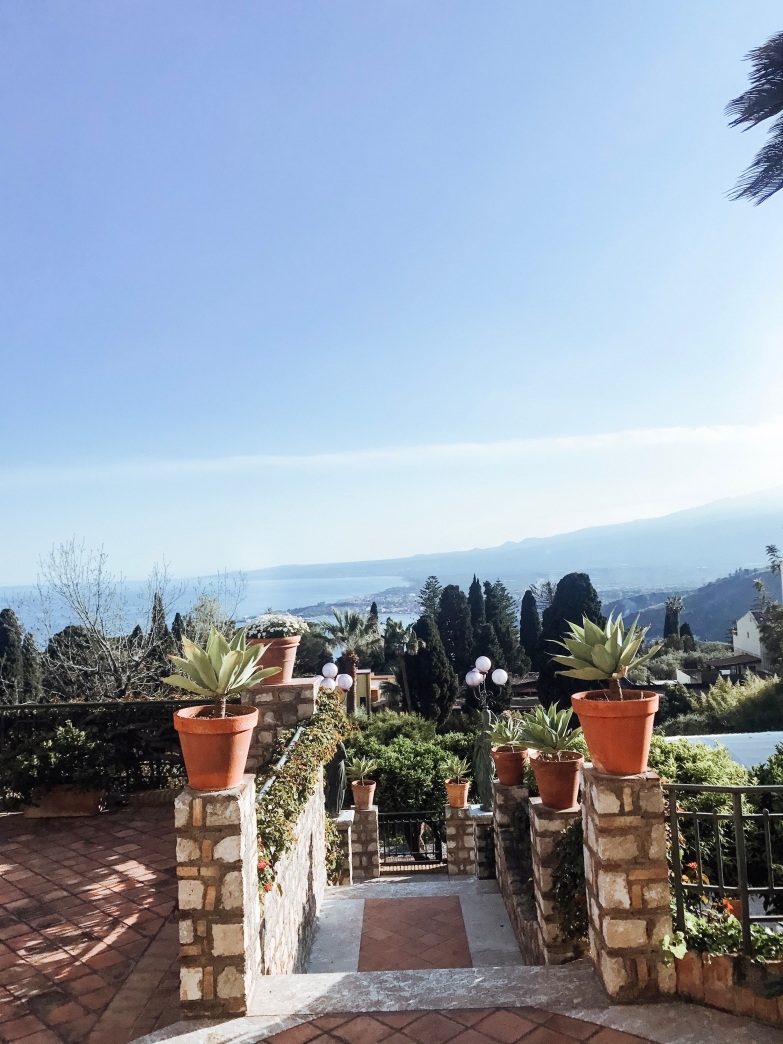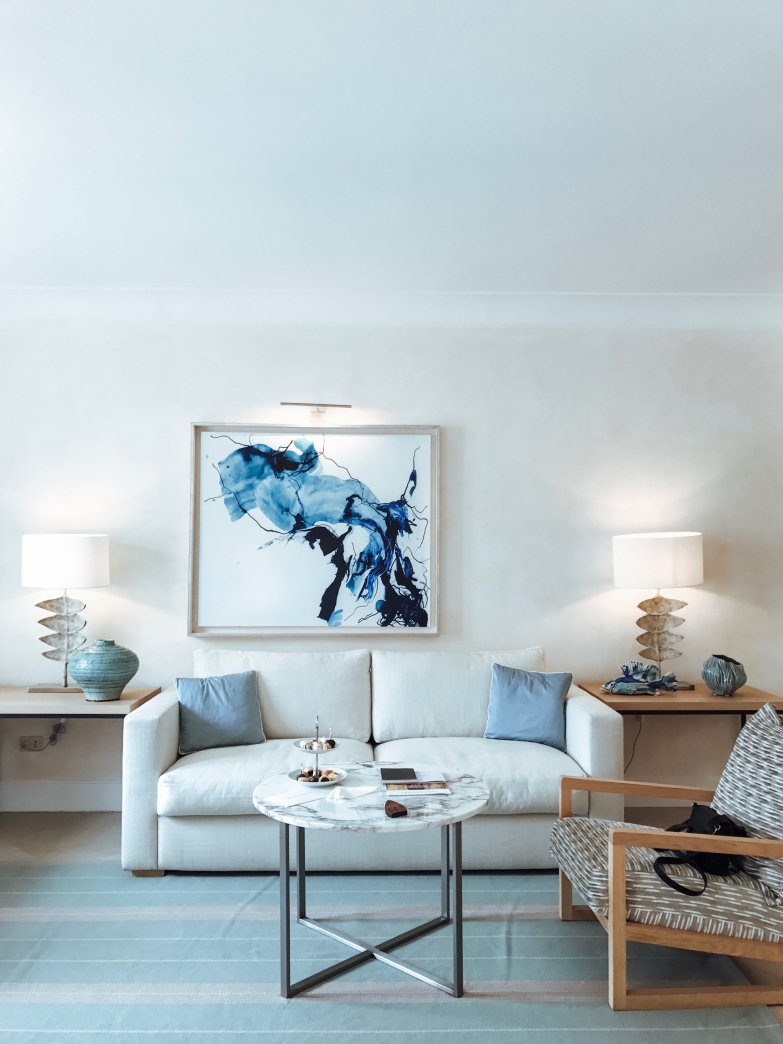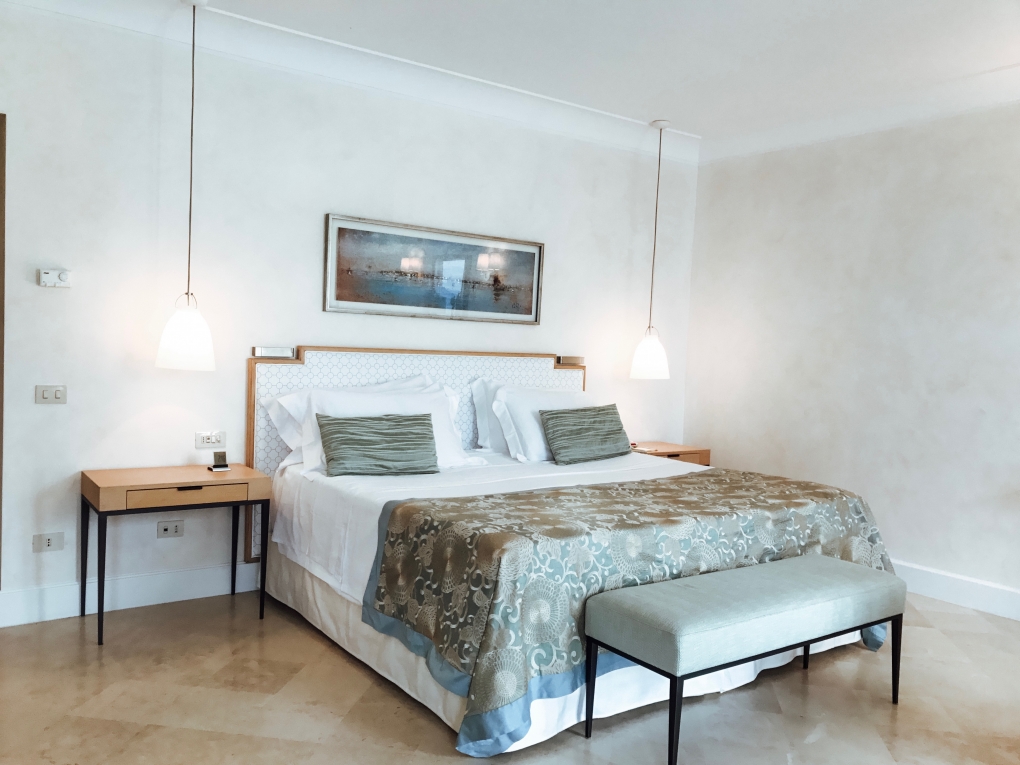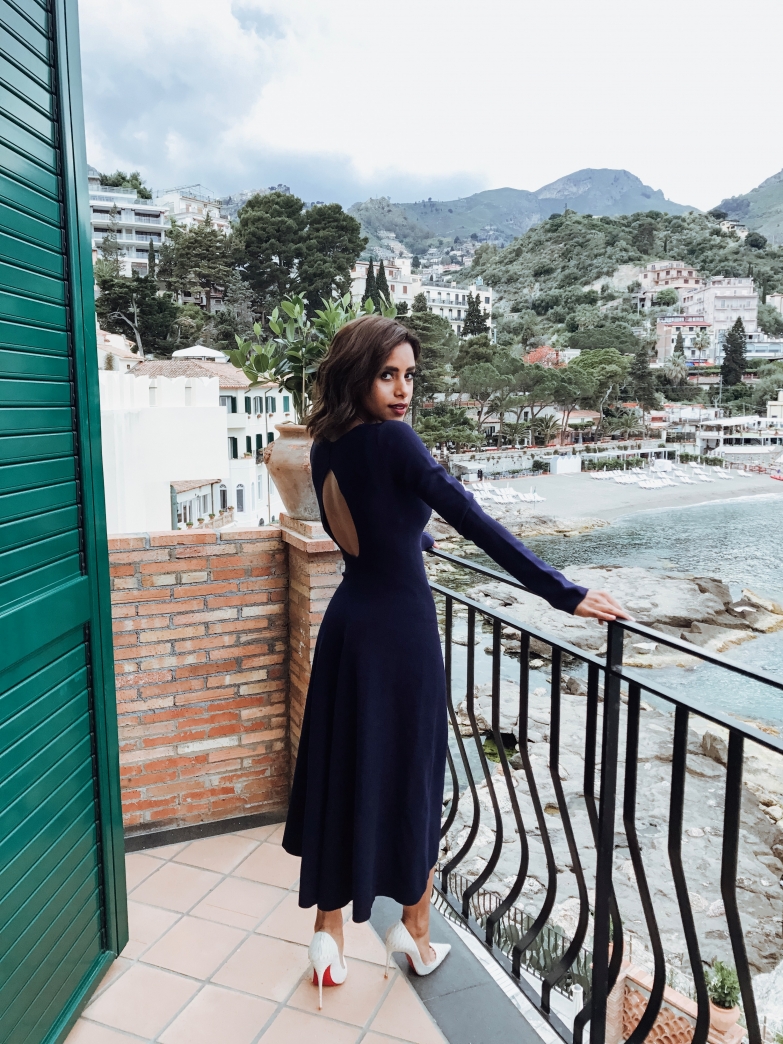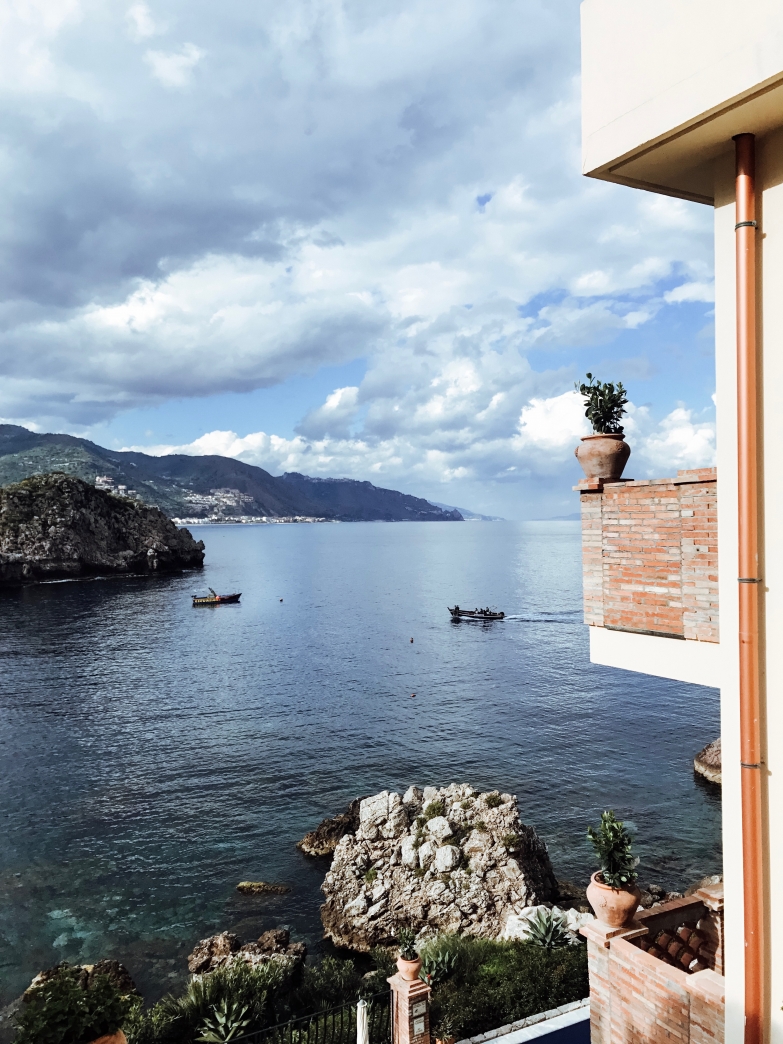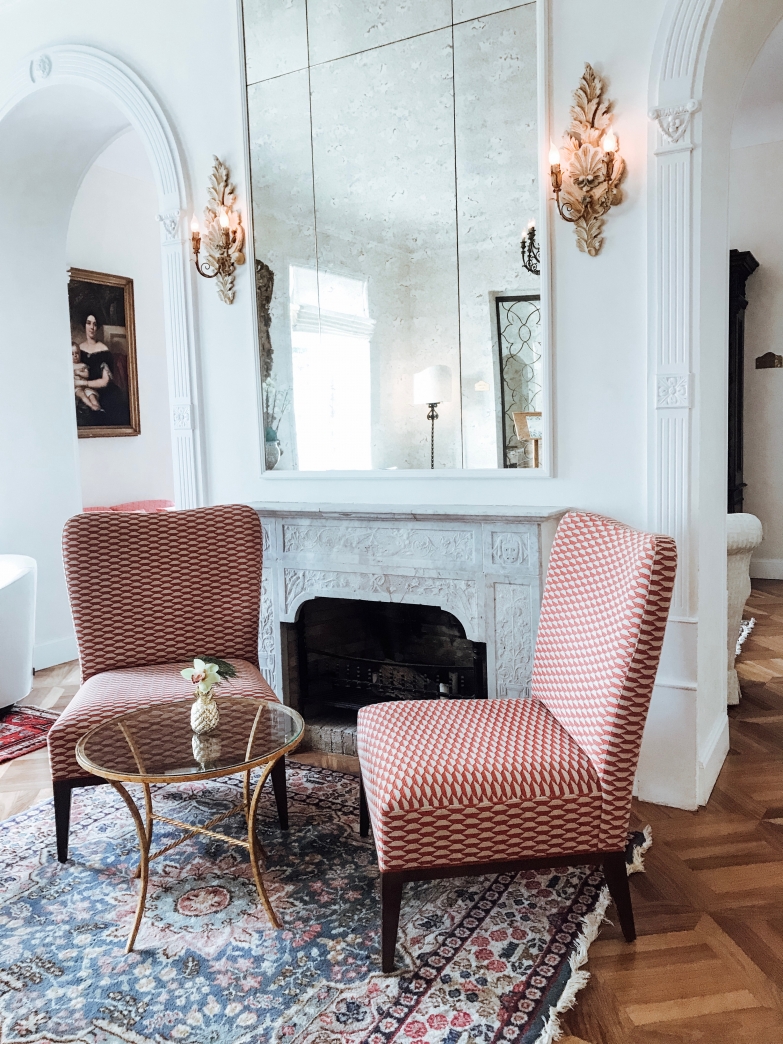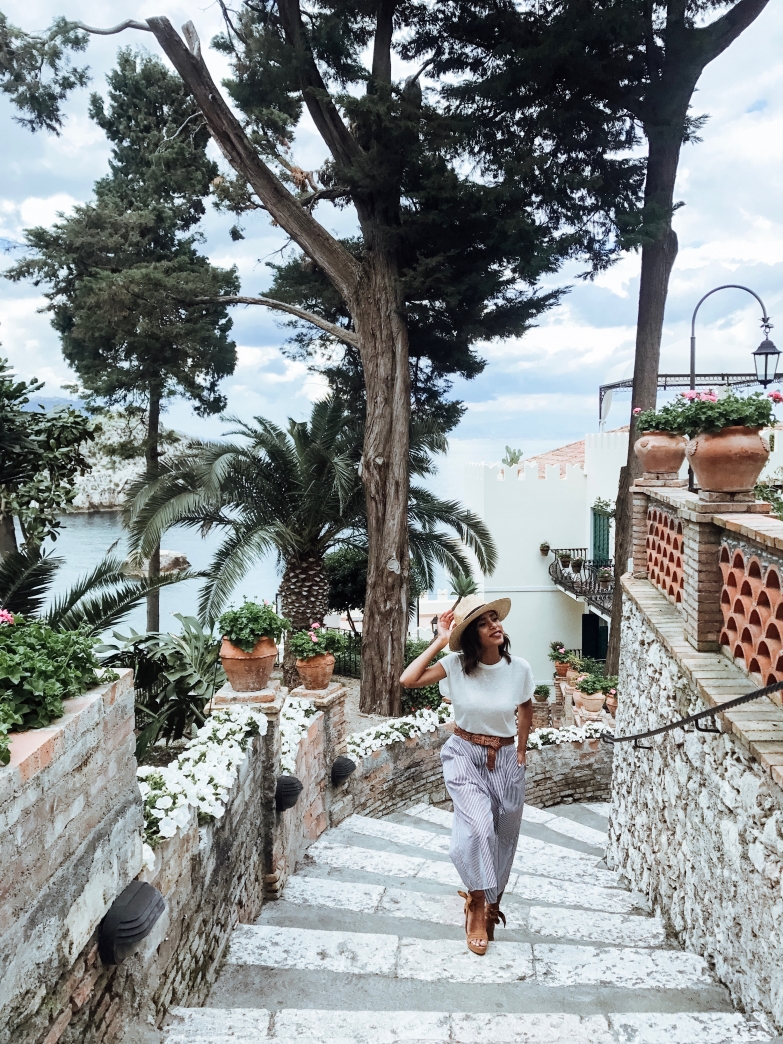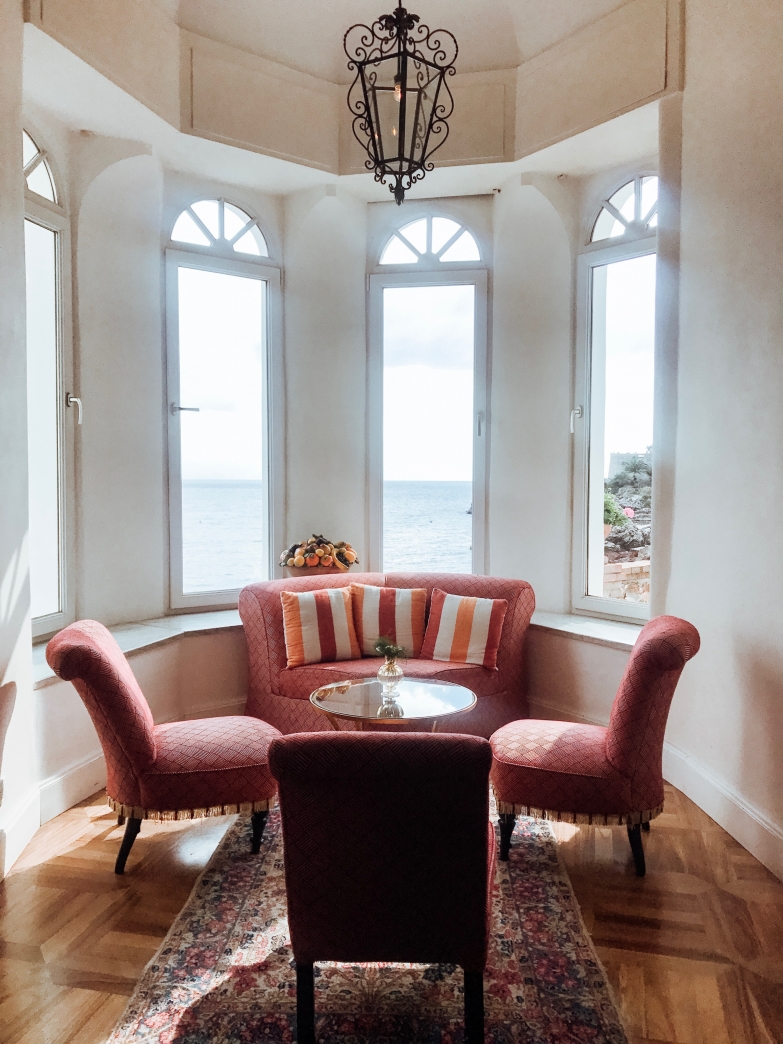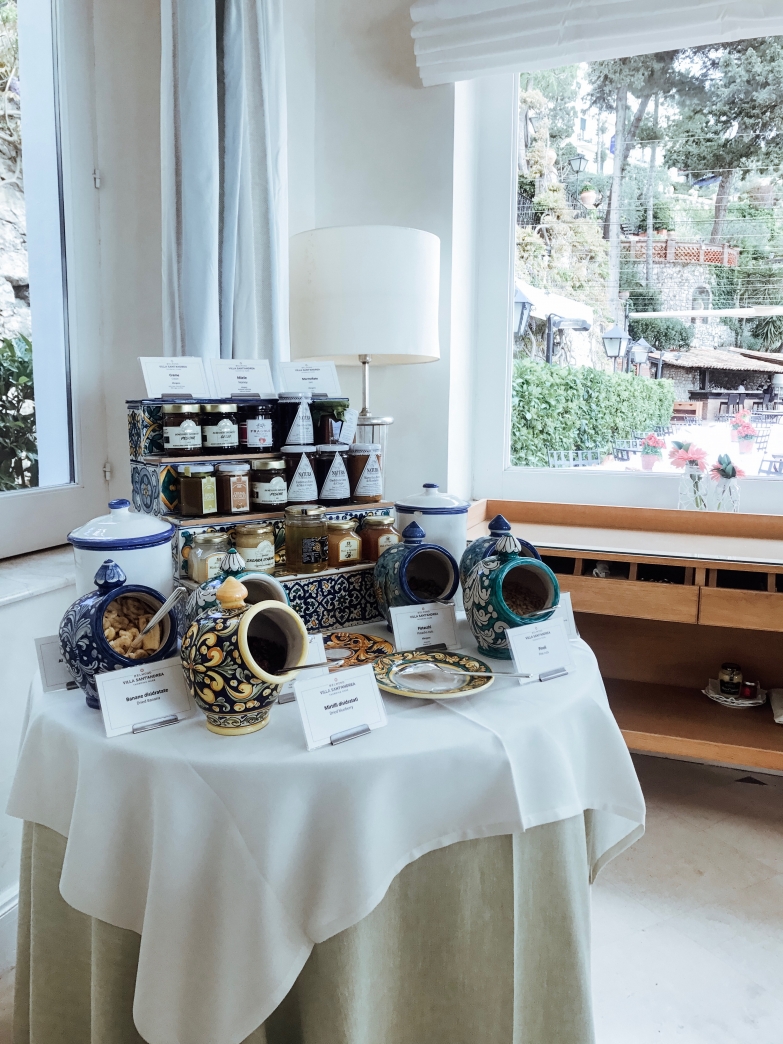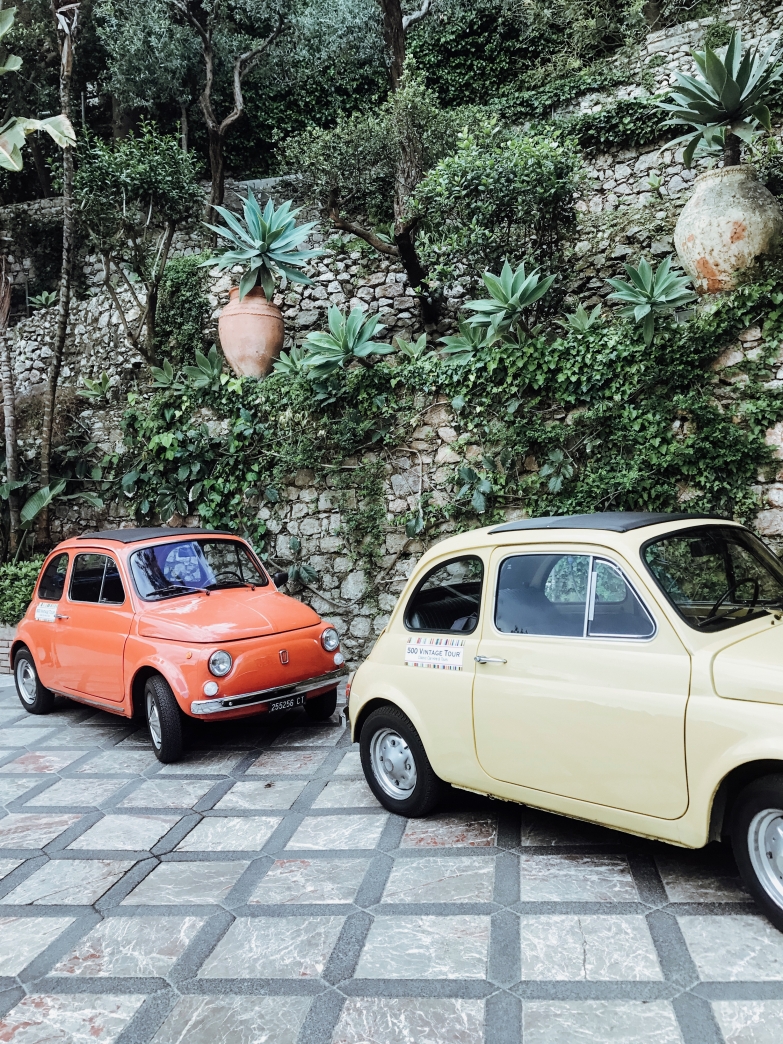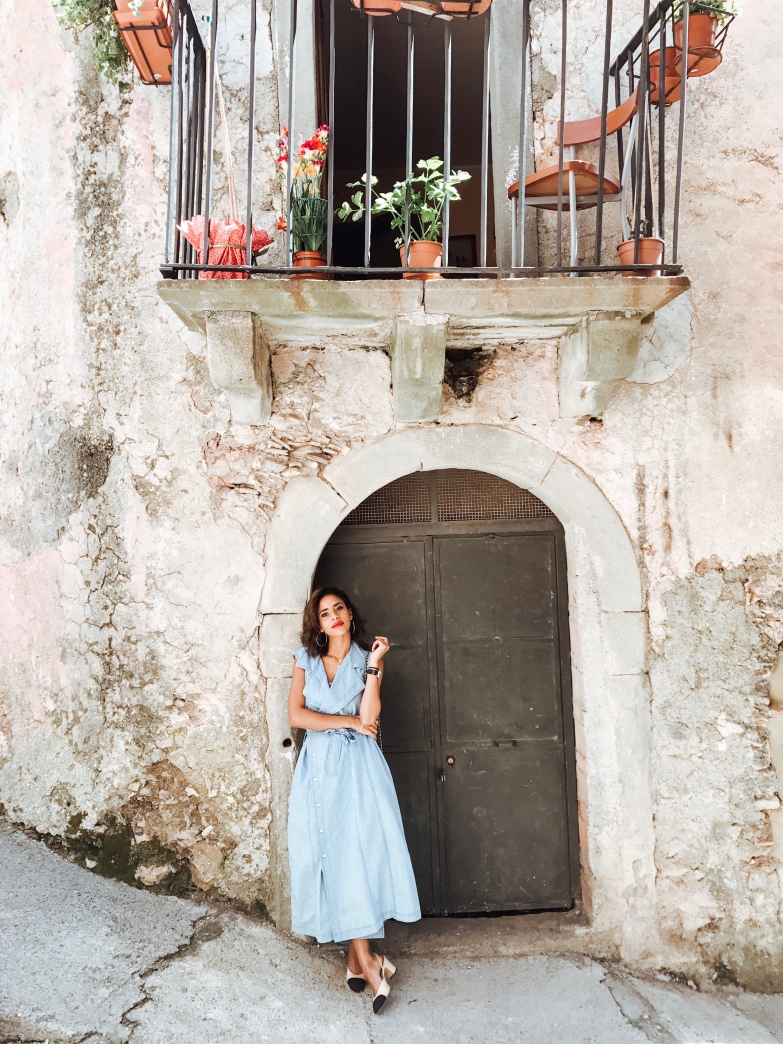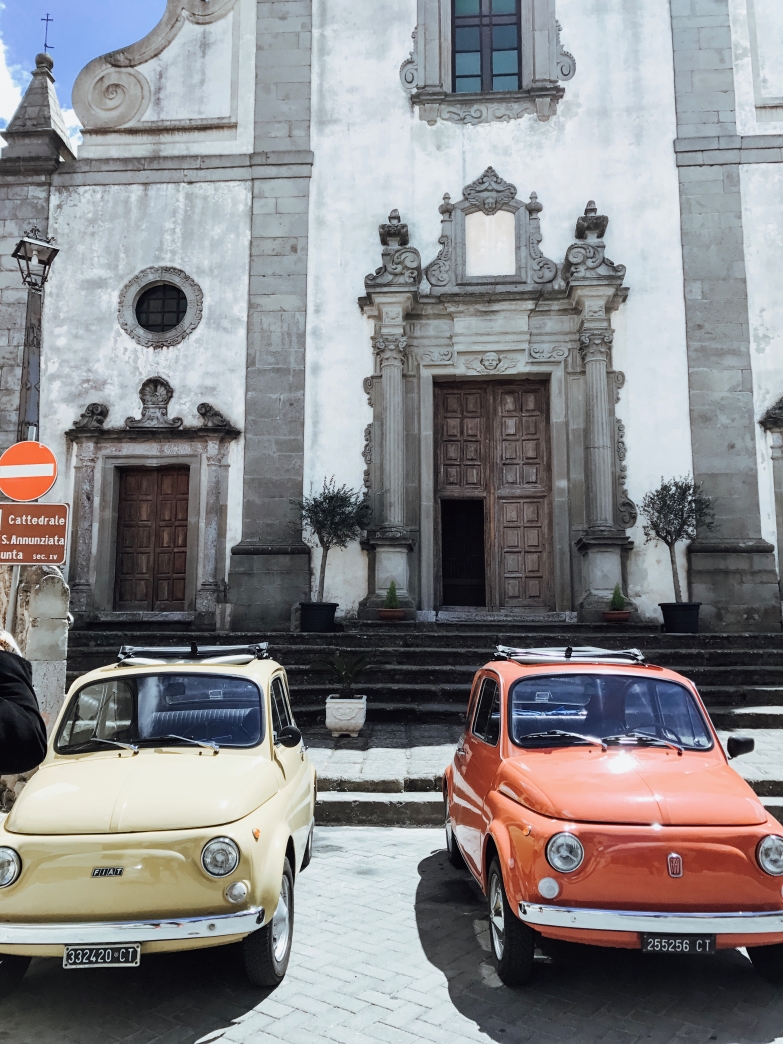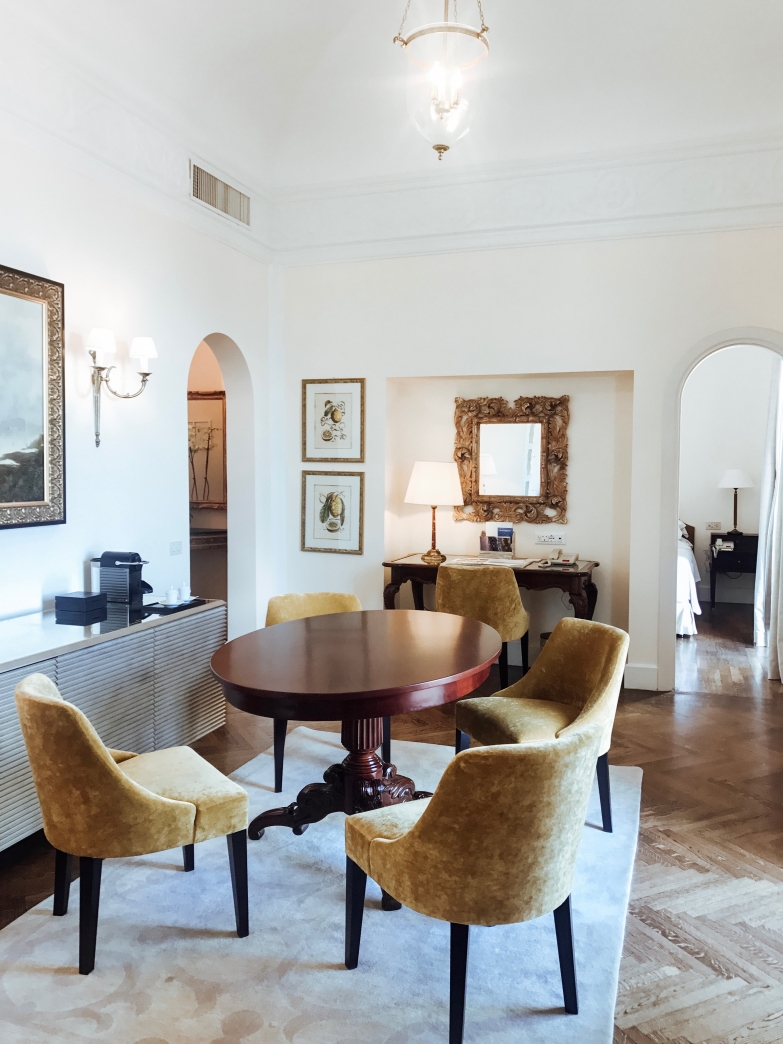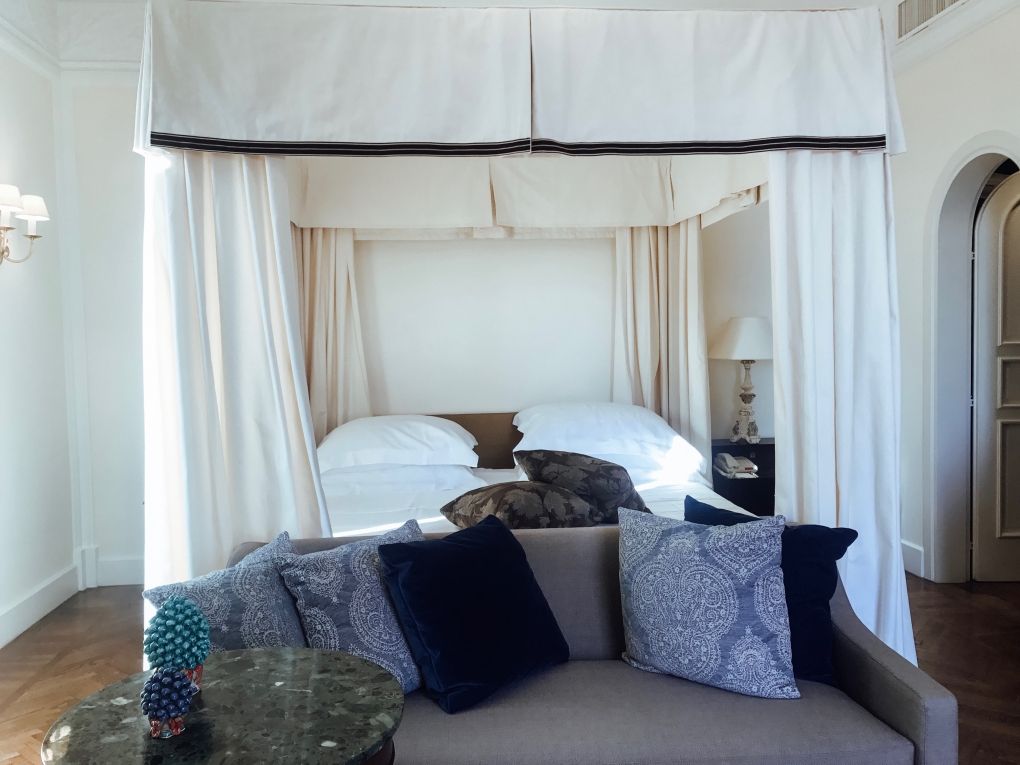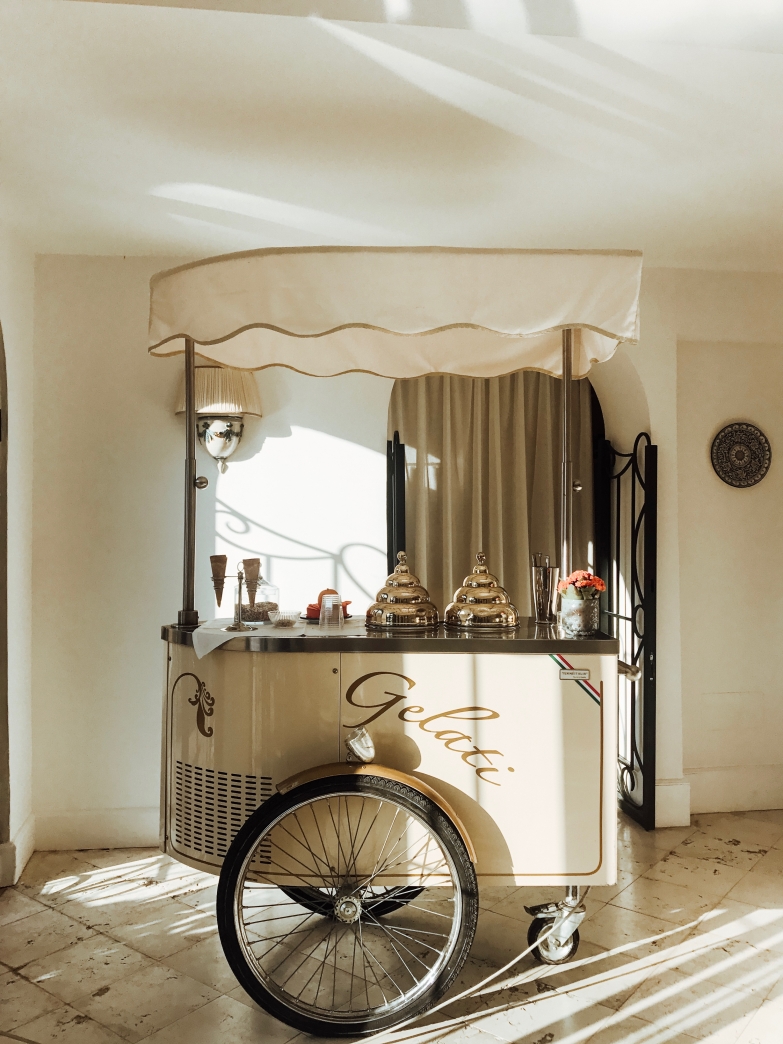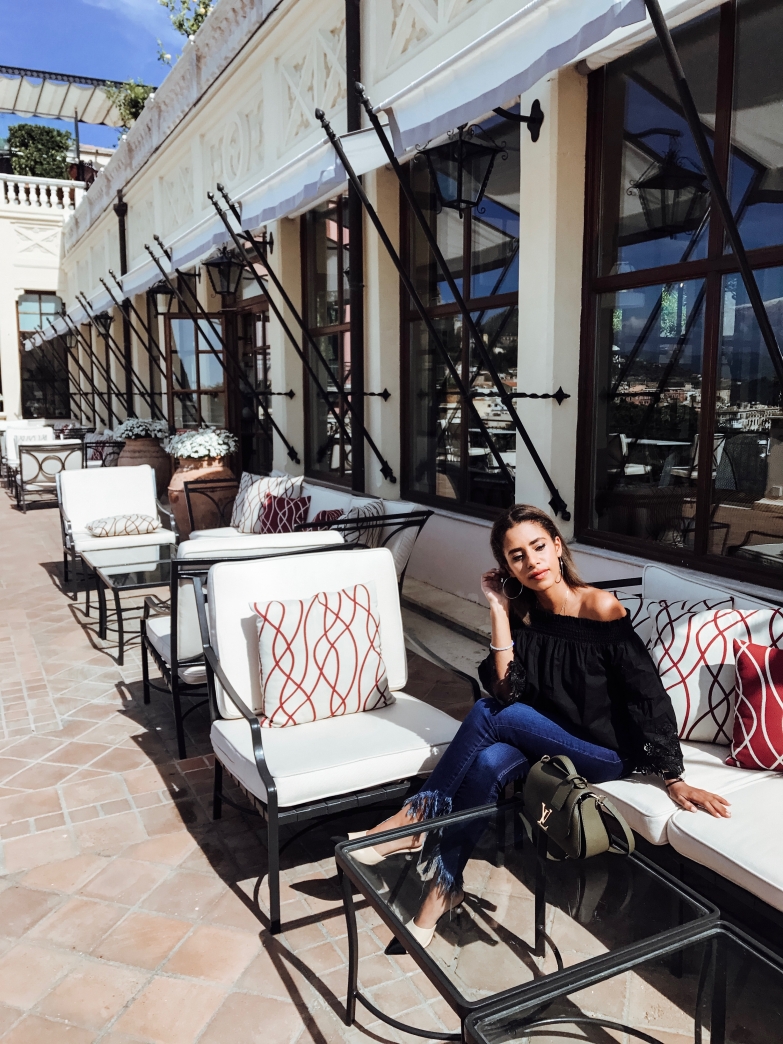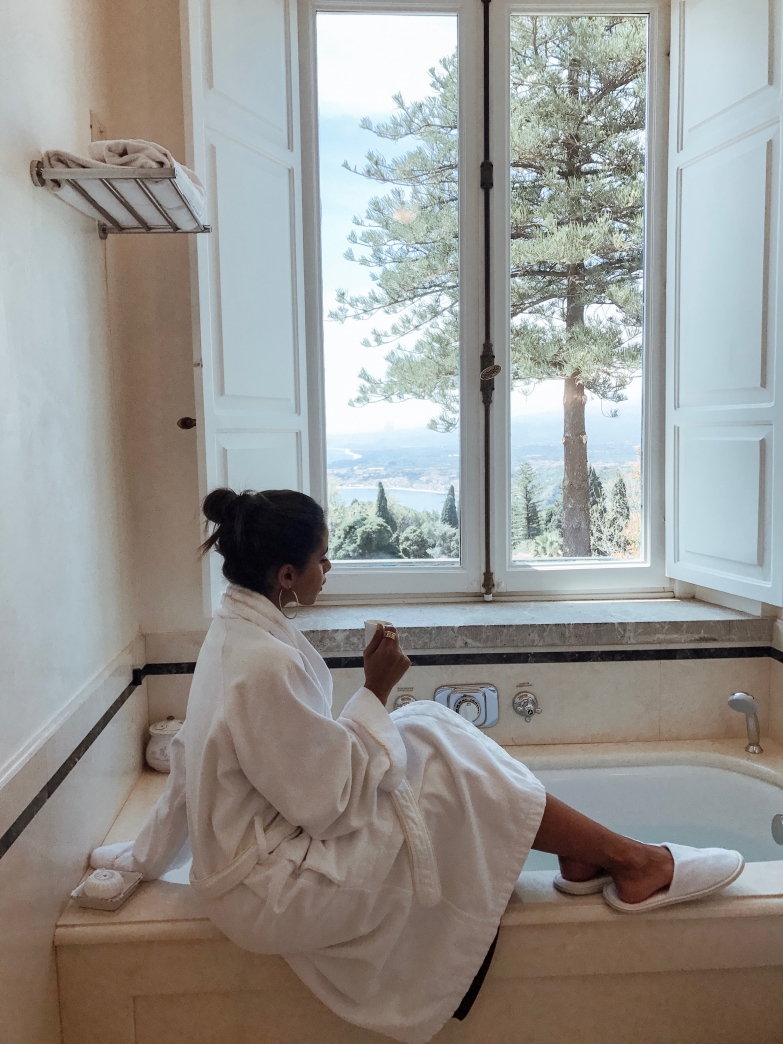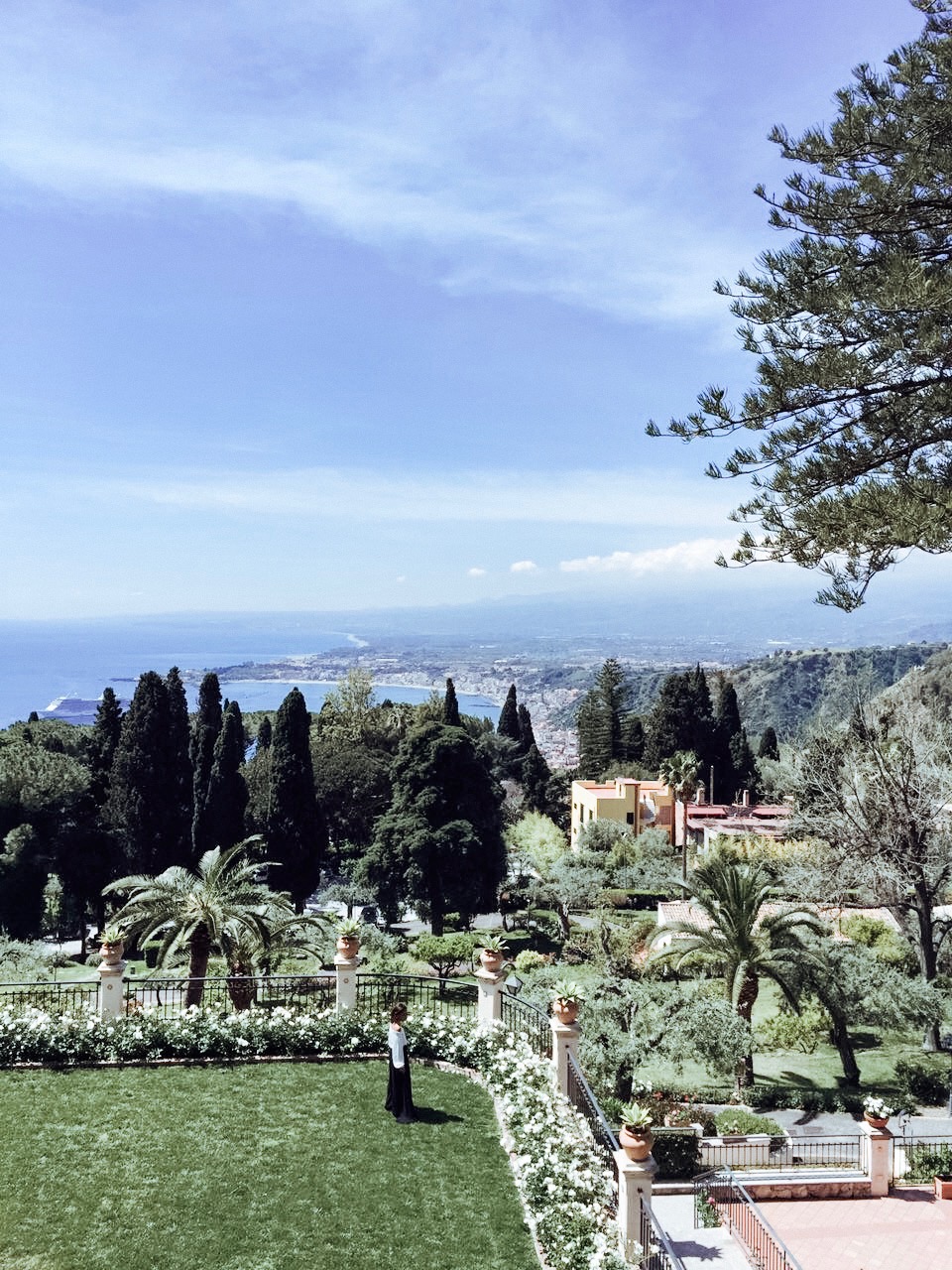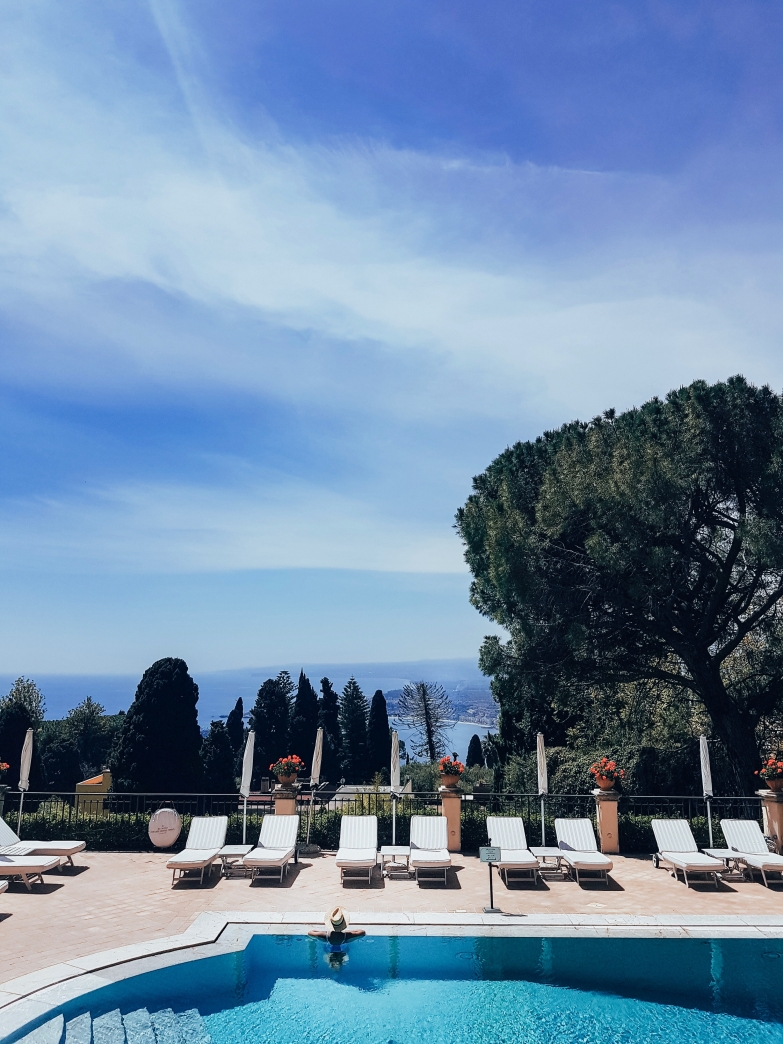 OH SICILY… I always had a love affair for Italy and all things Italian – you know food and fashion especially  and I jumped for joy when I got the opportunity to stay for a couple of days in Sicily as I have never been. 
While most of the Italian cities I have visited are up north, Sicily is located all the way south. Even before getting there I was daydreaming of the Mediterranean vibe! I wanted to plan the authentic Sicilian experience and the Belmond Hotel was way ahead of me when it came to that!
The day we arrived (I decided to bring alone two of my girlfriends) we missed our connecting flight, but managed to find room in the flight after to accommodate – THANK GOD! I was so worried about losing a day and missed opportunity to explore the city.
For the first 2 days, we stayed at the Belmond Villa Sant'Andrea located on the Mazzaro Bay. If you love being by the sea and beach life is your thing, this hotel will not disappoint! The location is mind blowing – and the view from the hotel room is like a screen grab from a movie from the 1950's. The décor and neutral color scheme was inspired by the sea, so you can only image how relaxing the ambiance was. I forgot to mention, that the marble in the rooms just added to the stunning finishing. If you are staying here, make sure to ask for a sea view room, you do not want to miss the views.
We arrived in the late afternoon on the first day, so we just wanted to relax and kick back for the day. We walked around the hotel, got familiar with all the restaurants and bars around our vicinity, but we really wanted to check out the beach, but it was pretty chilly and rainy unfortunately. For the evening, we decided to check out the town center and we grabbed a quick bite at a local Italian eatery and ended the night with some refreshments at the Belmond Grand Hotel Timeo (more about this place later!).
Day 2:
One of my favorite days on this trip – we decided to go on the Godfather tour in a Fiat 500 which is pretty popular here in Sicily. I mean you cannot go to Sicily and not check out the iconic location on where Godather 1 and 2 were filmed, even me, I personally have not watched any of the films was advised to check this out!
We had two mini Fiats pick us up to take us to the sites and the ride alone was so much fun! Our driver was giving us tidbits about the city and we decided to go on a Frank Sinatra karaoke session on the drive. Needless to say, it was a laugh! First stop was at Savoca in which you can find the timeless Bar Vitelli where Godfather 1 was filmed at (make sure to try their Granata – its to die for!) Then we walked to the monumental Saint Nicolo Church where the wedding between Michael Corleone and Apollonia took place. It was a historic location and definitely one to see!
Afterwards we drove to Forza D'Agro to check out the old town and stunning location in general (I took so many pictures here as you can see!)
Later we could not miss the opportunity to take a boat ride around Sicily to view the city from the sea. Although it was pretty chilly, it was so worth it! When you are in town, be sure to fit in a boat ride to view the lagoons and mini islands – they are gorgeous. BOOK HERE
Day 3:
After two days in the Sant'Andrea location, we shifted to the Belmond Grand Hotel Timeo. Guys, I cannot tell you how impressive this hotel is. The location itself is a site for sore eyes. Only a minute walk from the Greco-Roman Teatro antico di Taormina, this hillside hotel with dramatic views of Mount Etna and the coast is one to experience in person. The landscape is green and filled with gorgeous roses! Even from your room, you can experience these scenic views.
After getting accommodated into the hotel, we had a walk around to check out the bar and tea room which is open throughout the day to relax in. Afterwards we had a quick walk in the town of Taormina to check out the shops and cute cafes. Guys, literally the town is at your doorstep at this hotel, you exit the premises and you are bang smack in the town center! So convenient! After picking up a few souvenirs we went back to the hotel to prepare for dinner at one of the restaurants. It was fine dining Italian and let me tell you, I carbed out! I had a delicious pasta and went for a second round – no shame when in Italy!
Day 4:
After a comfortable sleep, I woke up early to go into town to check out the famous Bam Bar. When in Sicily, you must check it out, it's a crime if you don't! They are famous for their granata and brioce bread and omigod, it was out of this world! It is usually pretty packed for breakfast so go early!
Quick outfit change and off to the vineyards! Our Sicilian experience would not be complete without this! We drove for an hour to get to Castiglione di Sicilia, a beautiful vineyard next to Mount Etna. It was lovely being in the middle of nowhere within nature appreciating all of this. Make sure to stop on the hillsides to check out the cute little villages around, great for photos!
Day 5:
On our last day we made sure to check out the historical Teatro Antico di Taormina. It was a gorgeous structure to say the least, but sadly it was going through a lot of renovations, so the construction was everywhere. But I did manage to check out the gorgeous views of the city and Mount Etna.
Afterwards, we had our last lunch in Sicily, so we decided to check out the pretty Ristorante Piazza Badia. Needless to say, we ordered basically everything on the menu since we were starving and had a long trip back to Dubai ahead of us. The fresh calamari and pizza was so good, I won't forget it!
 Can't wait to be back in Sicily, hopefully next time I'm there, I will aim to check it out during the Summer season as apparently that's where everyone goes!
As for stay, no doubt check out the Belmond, there is nowhere else to enjoy your Sicilian experience other than there!