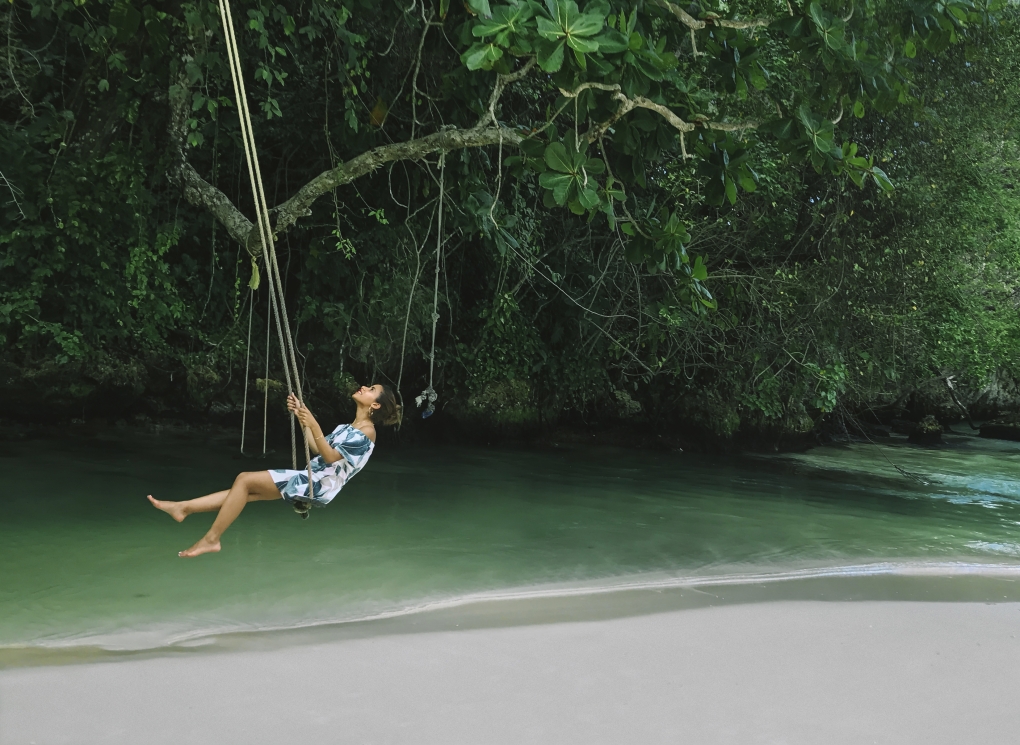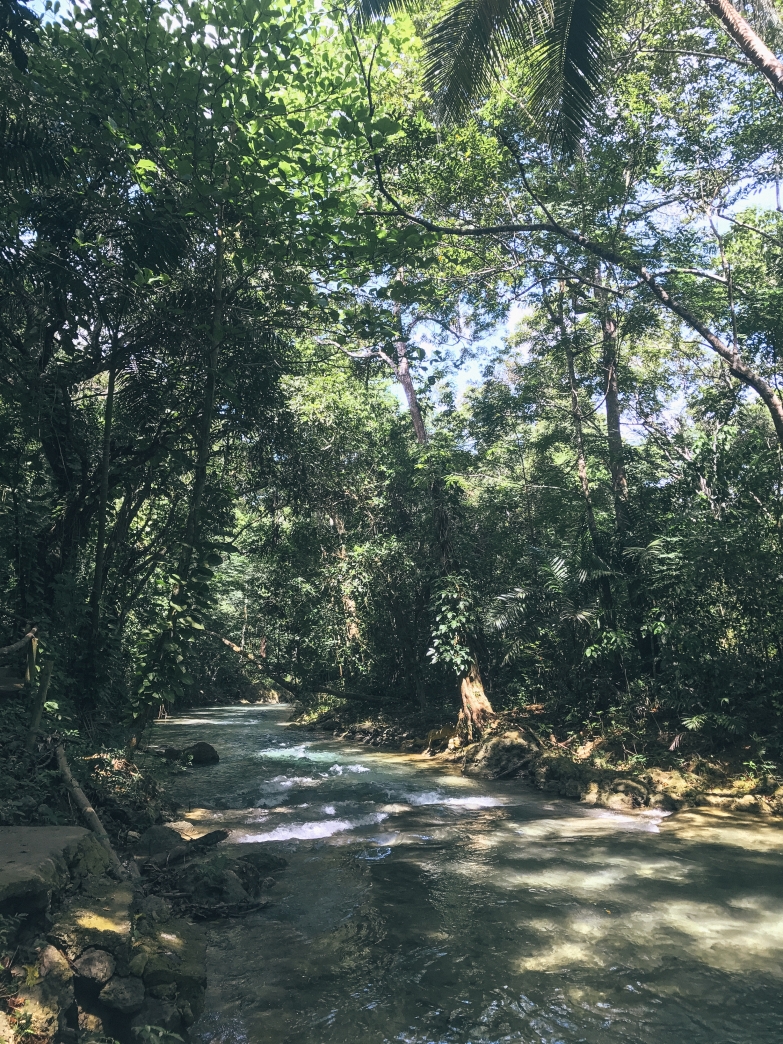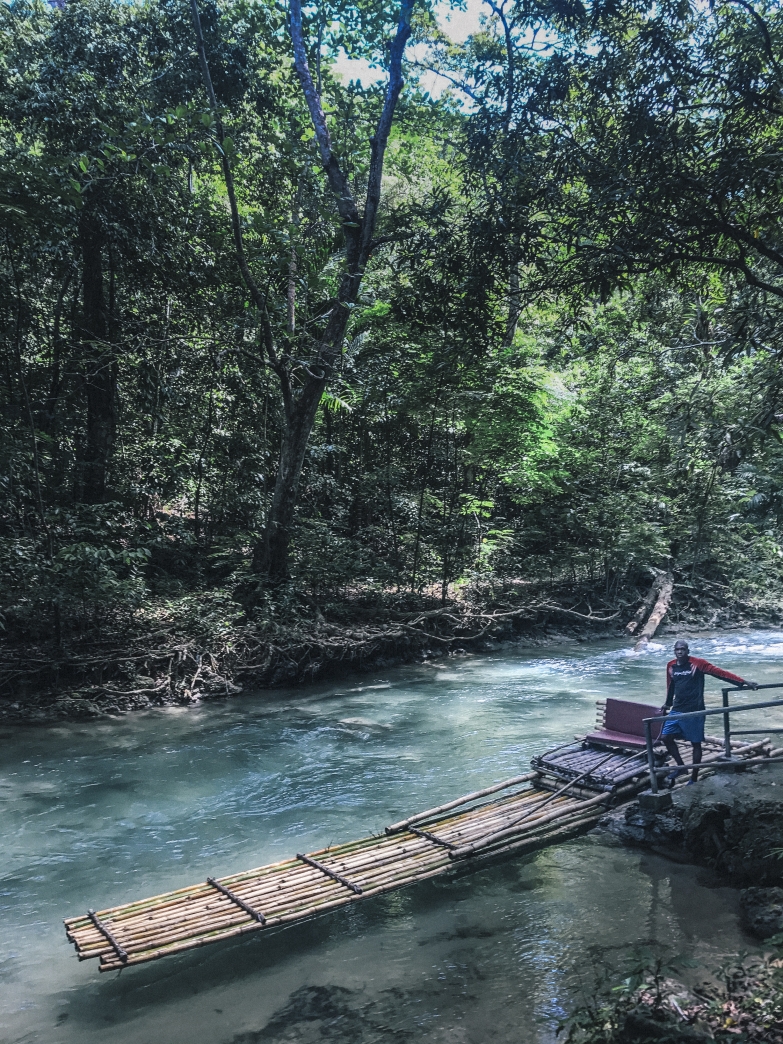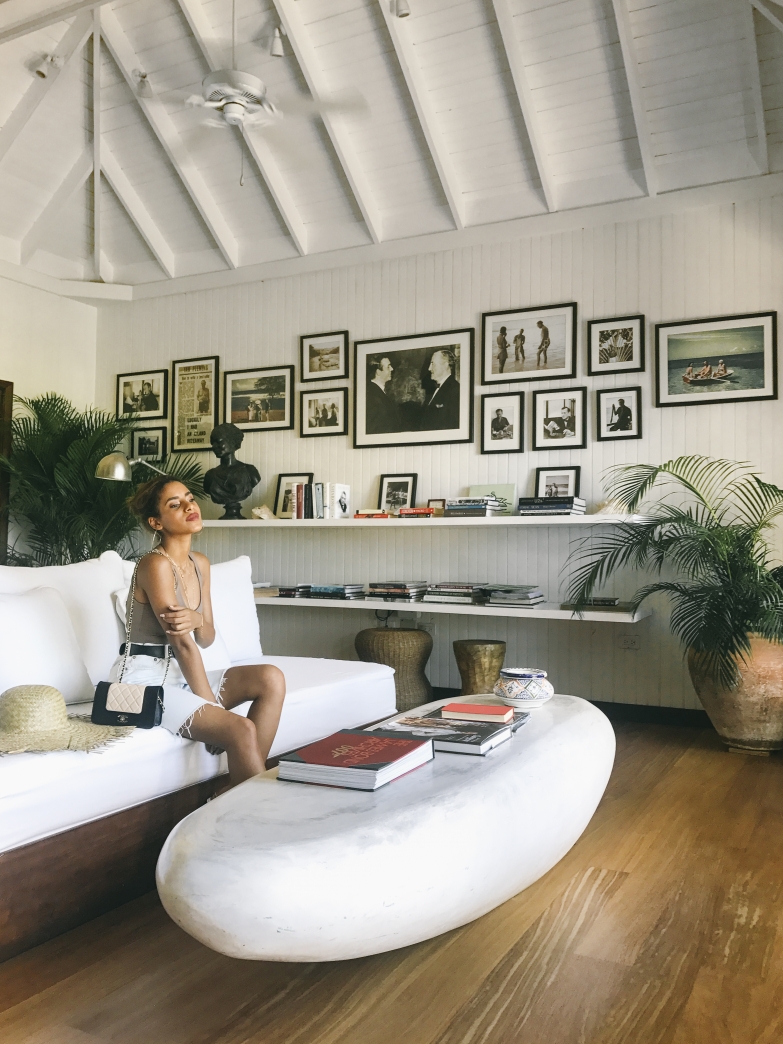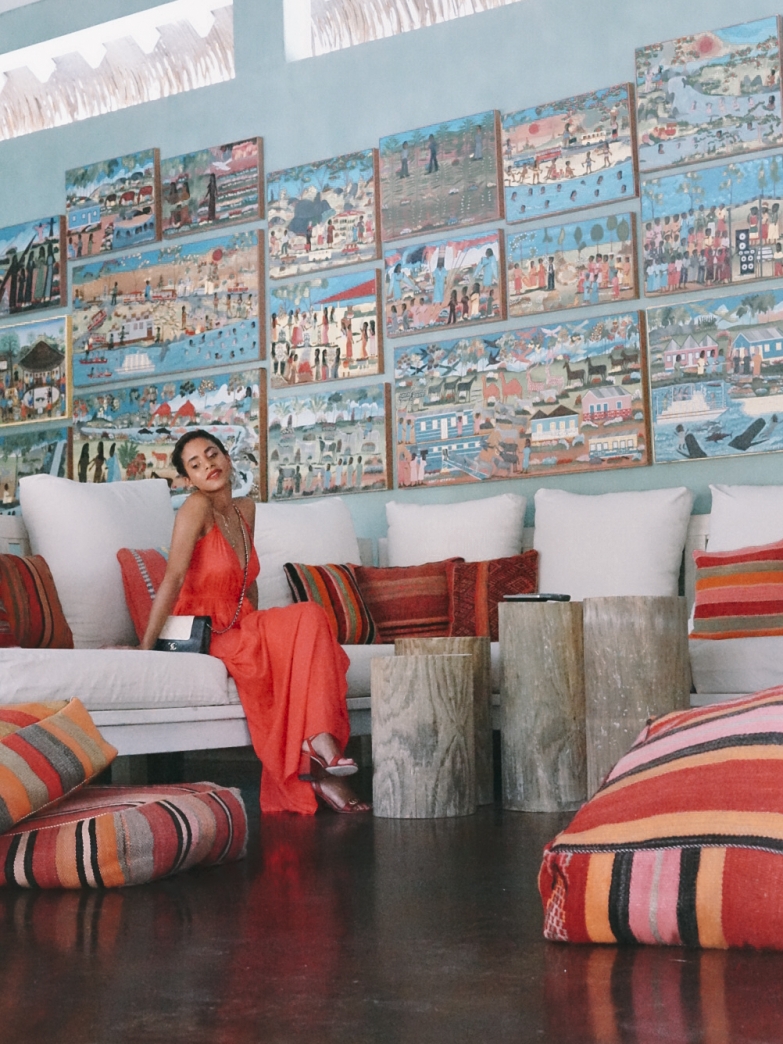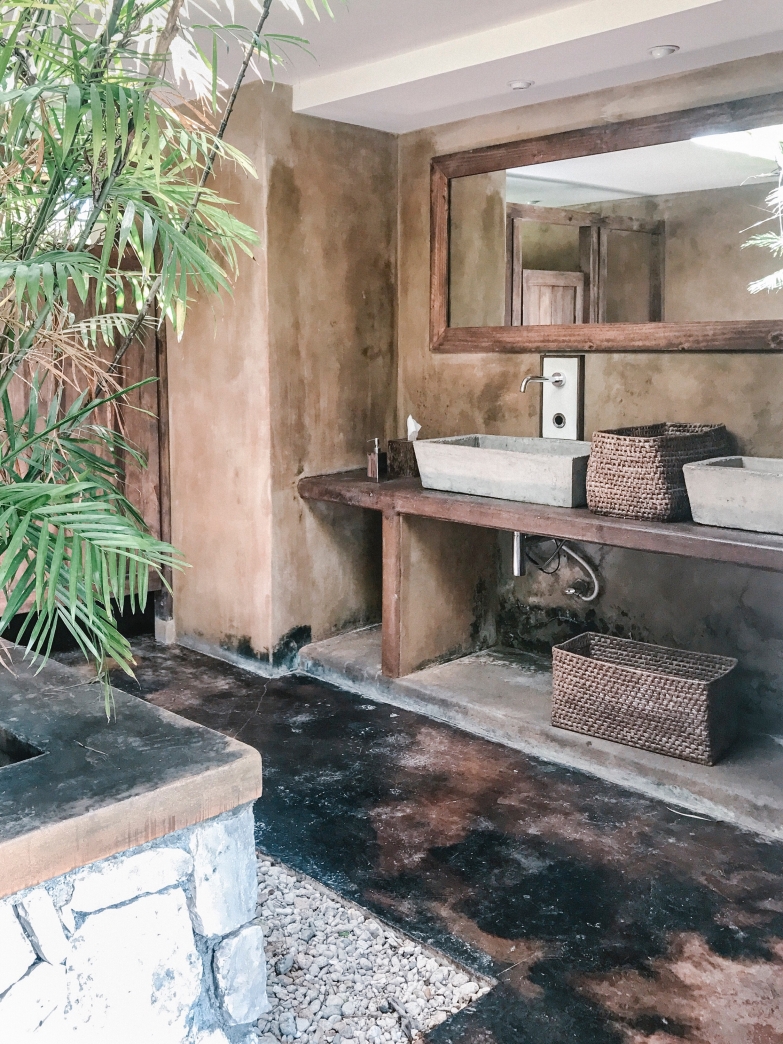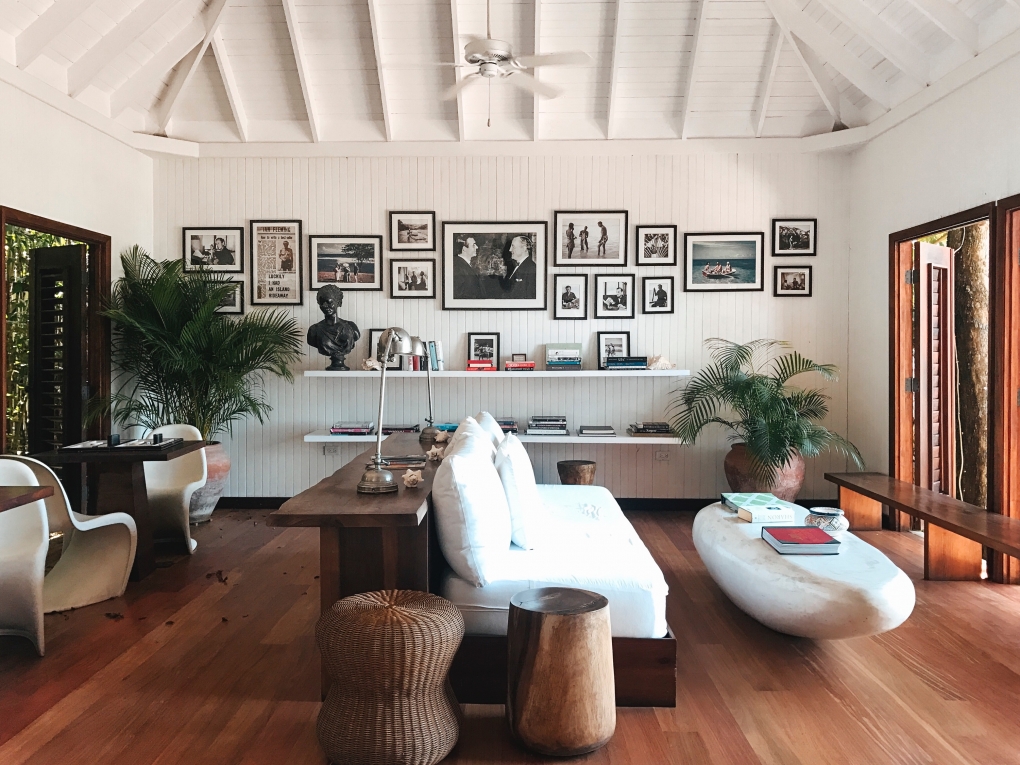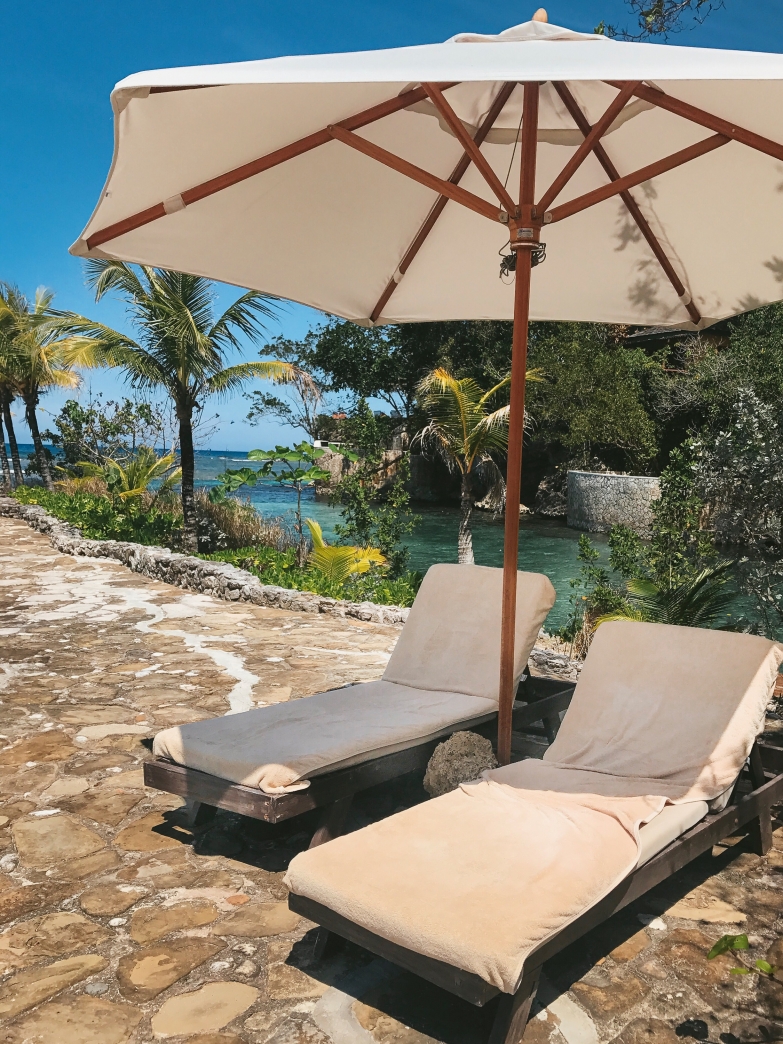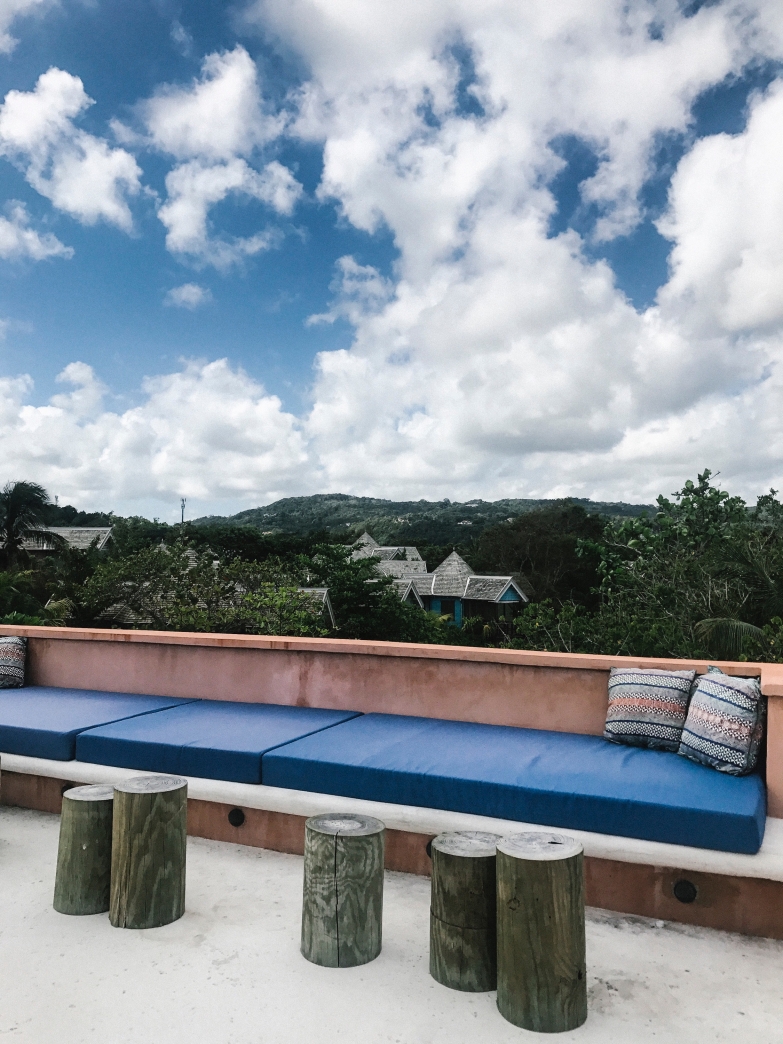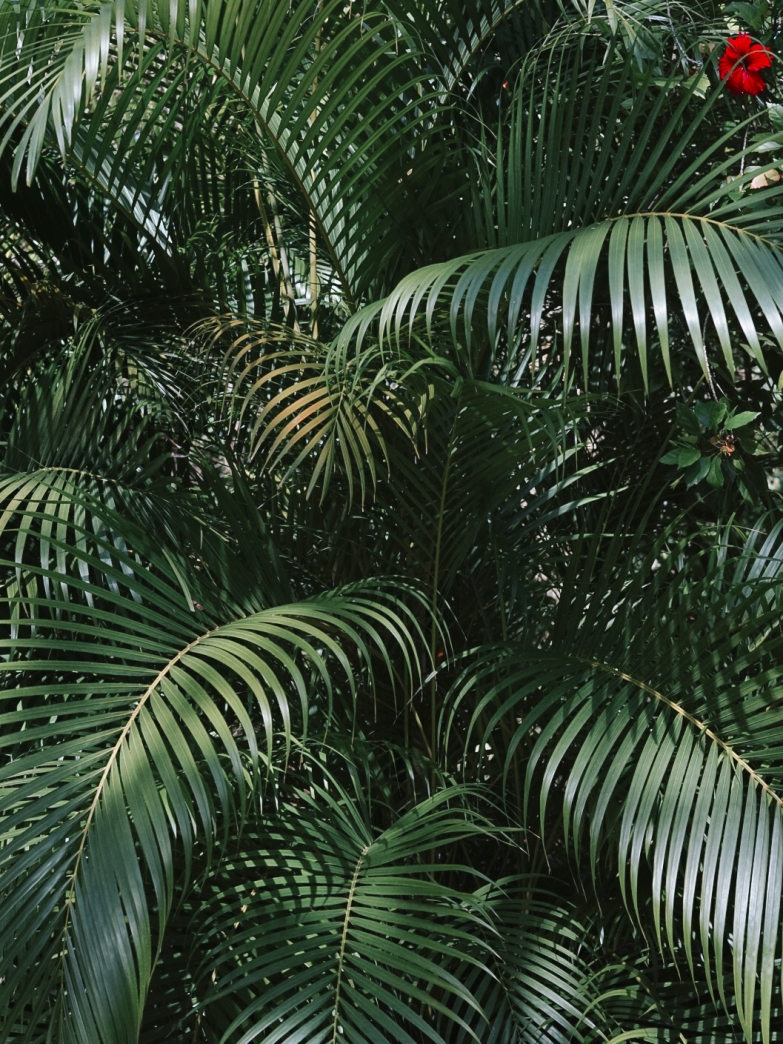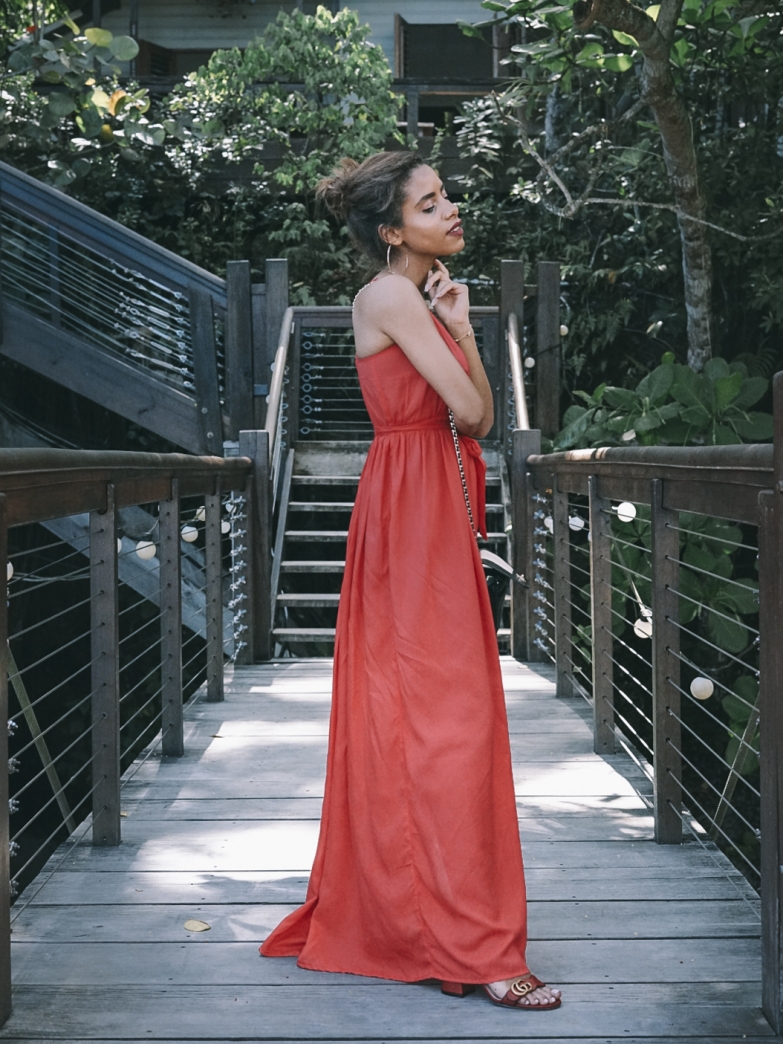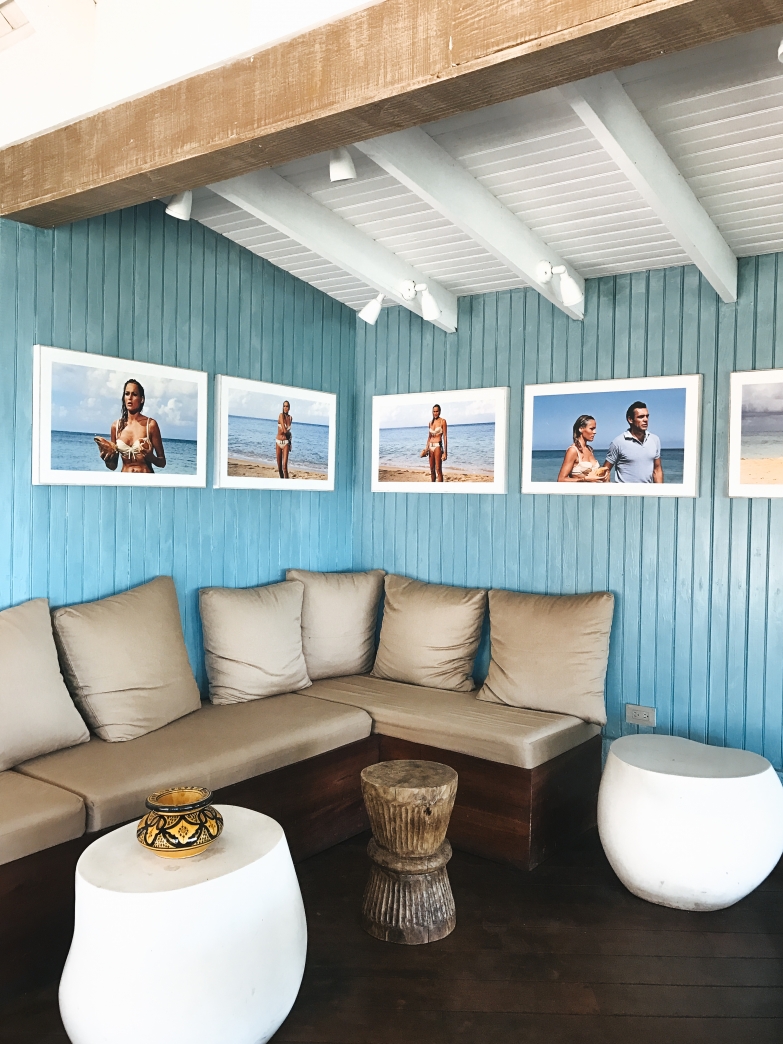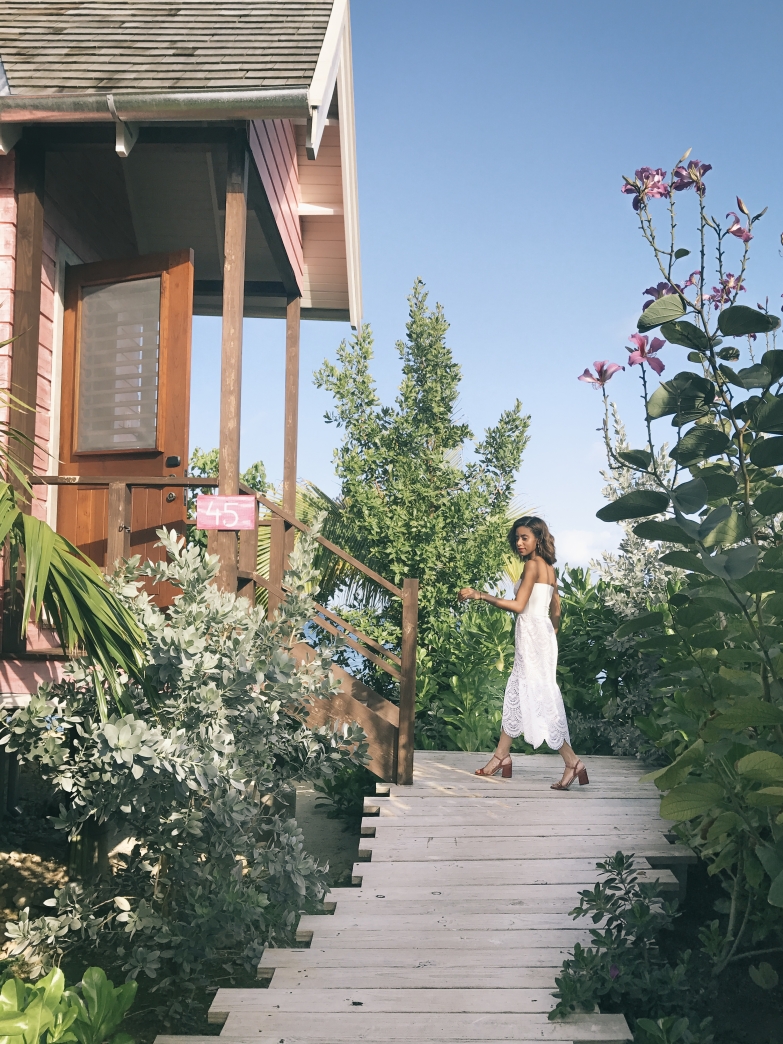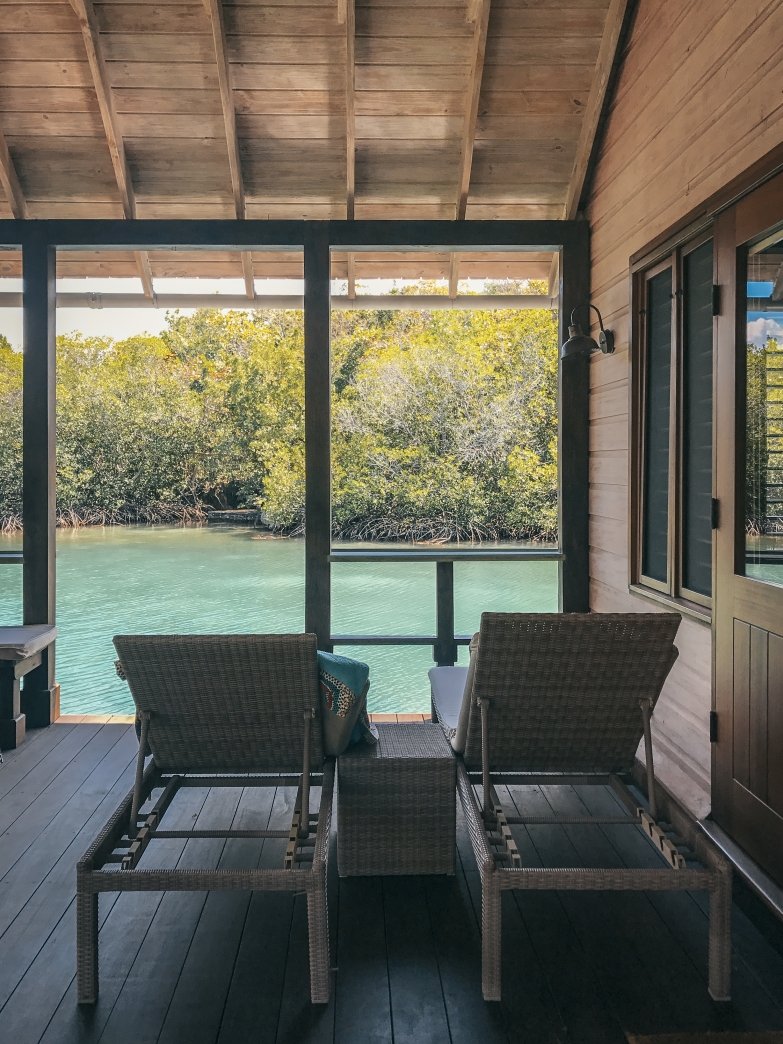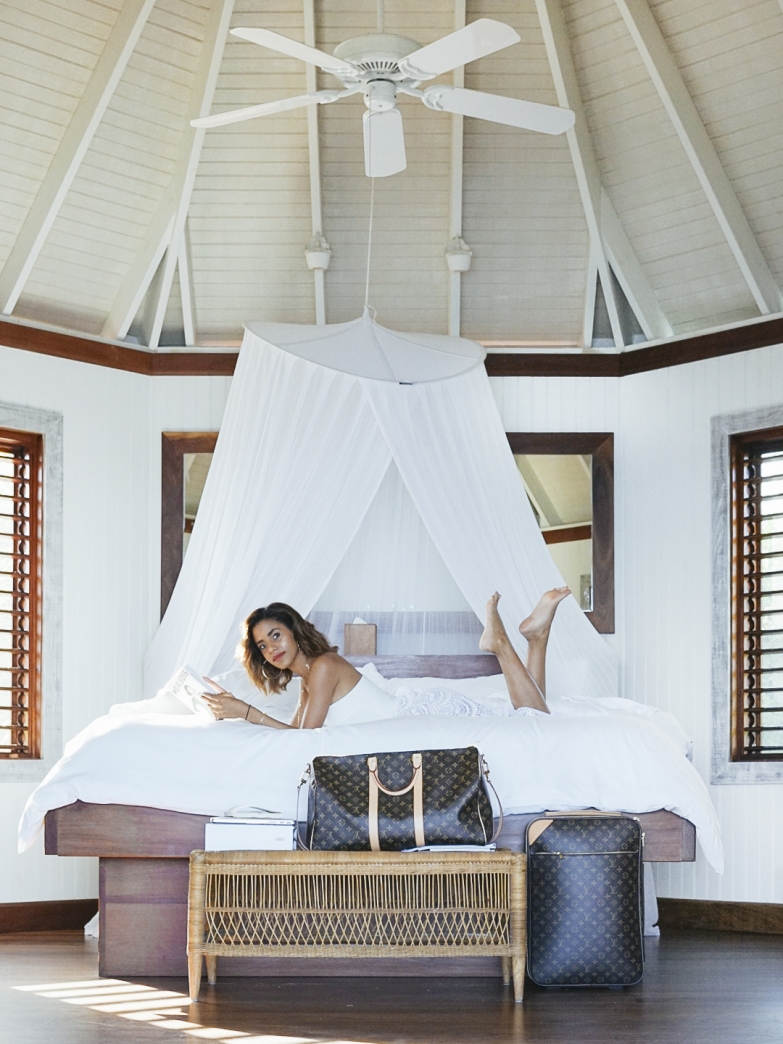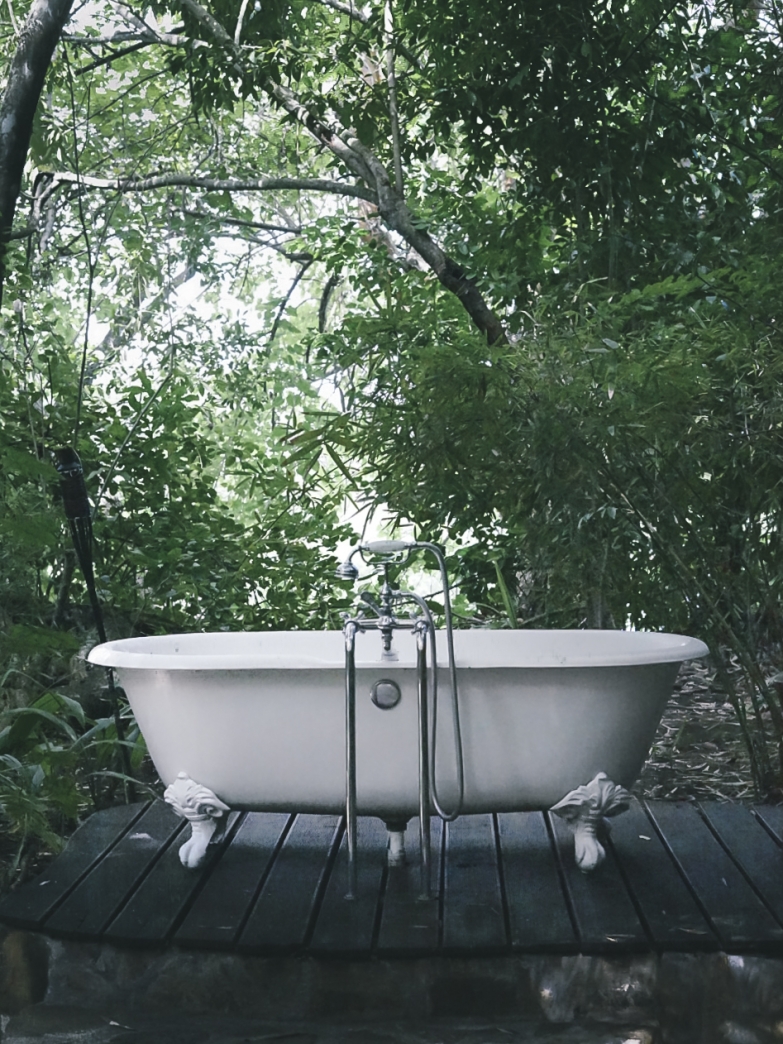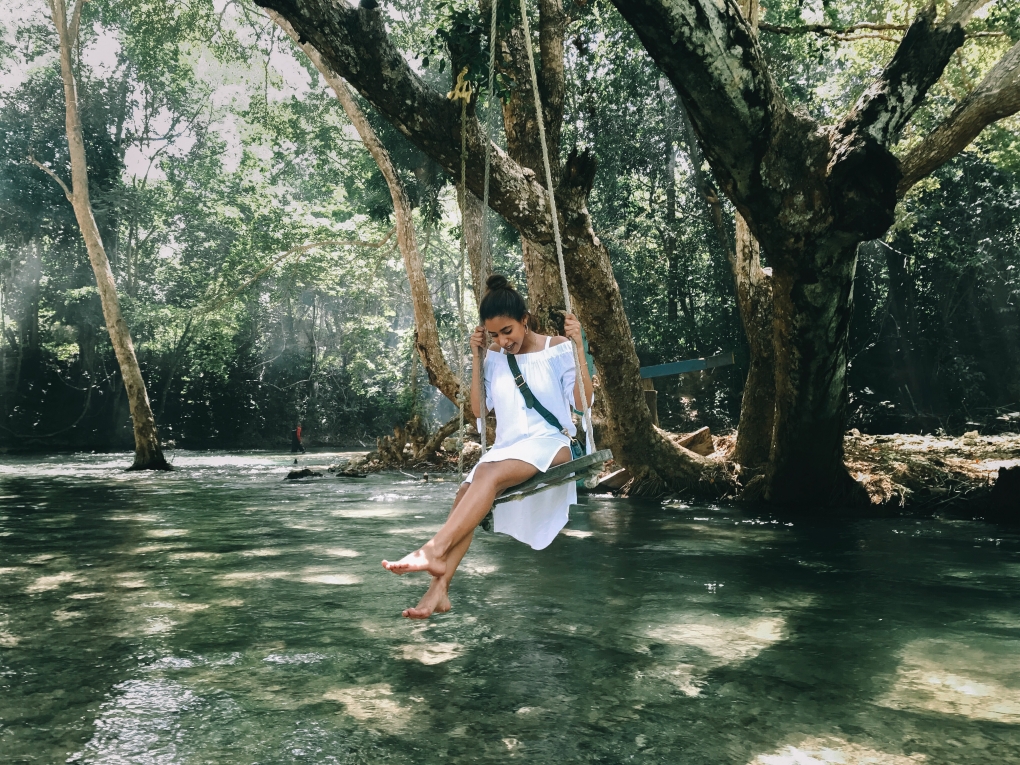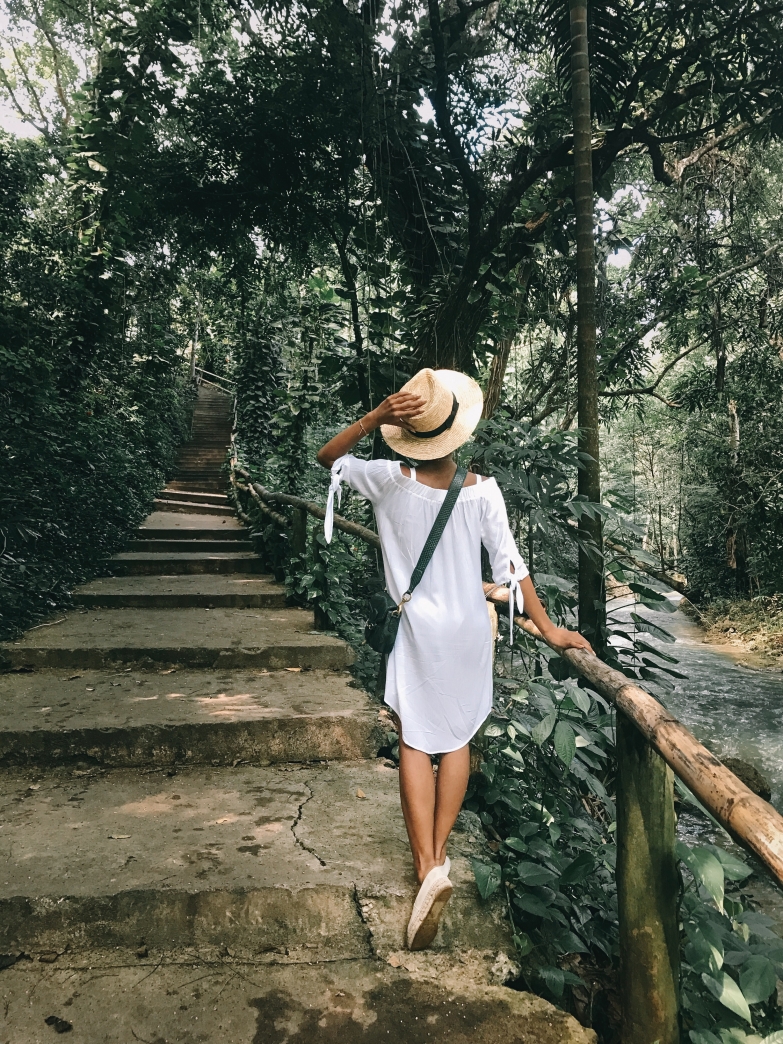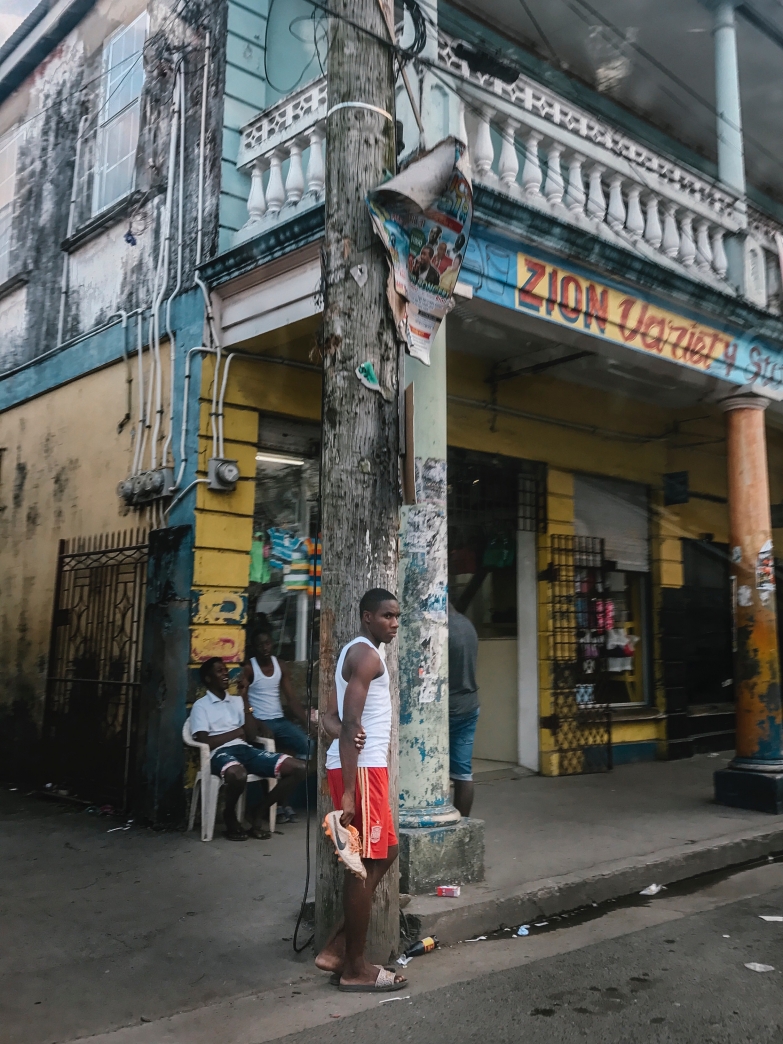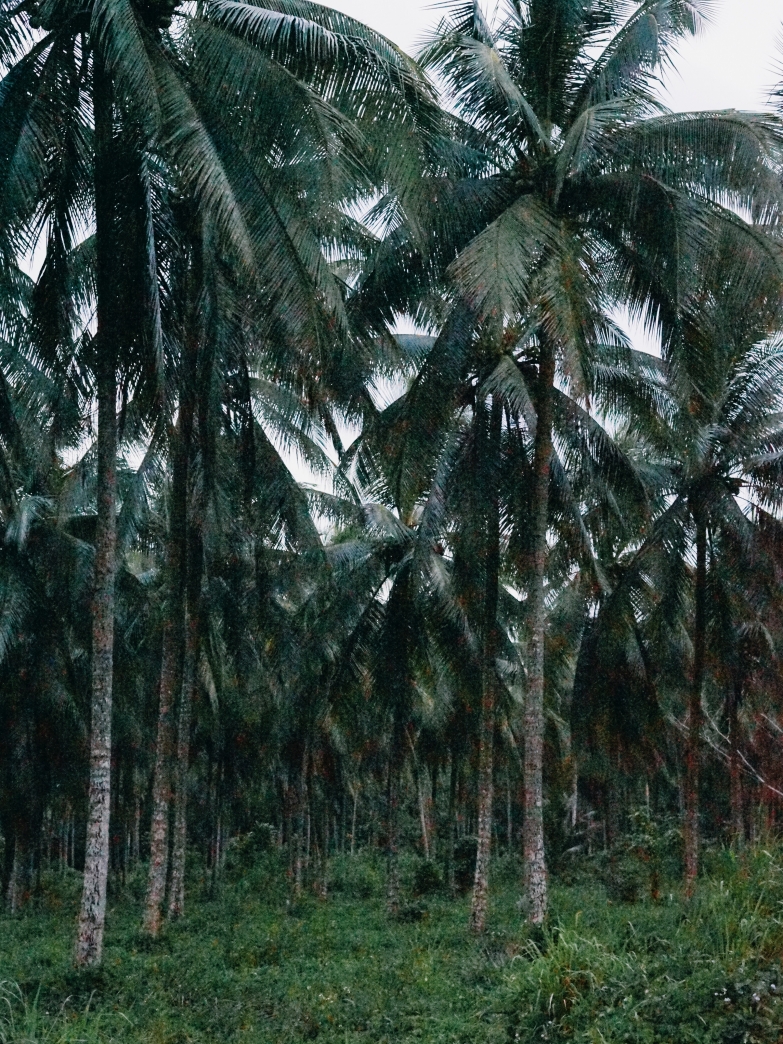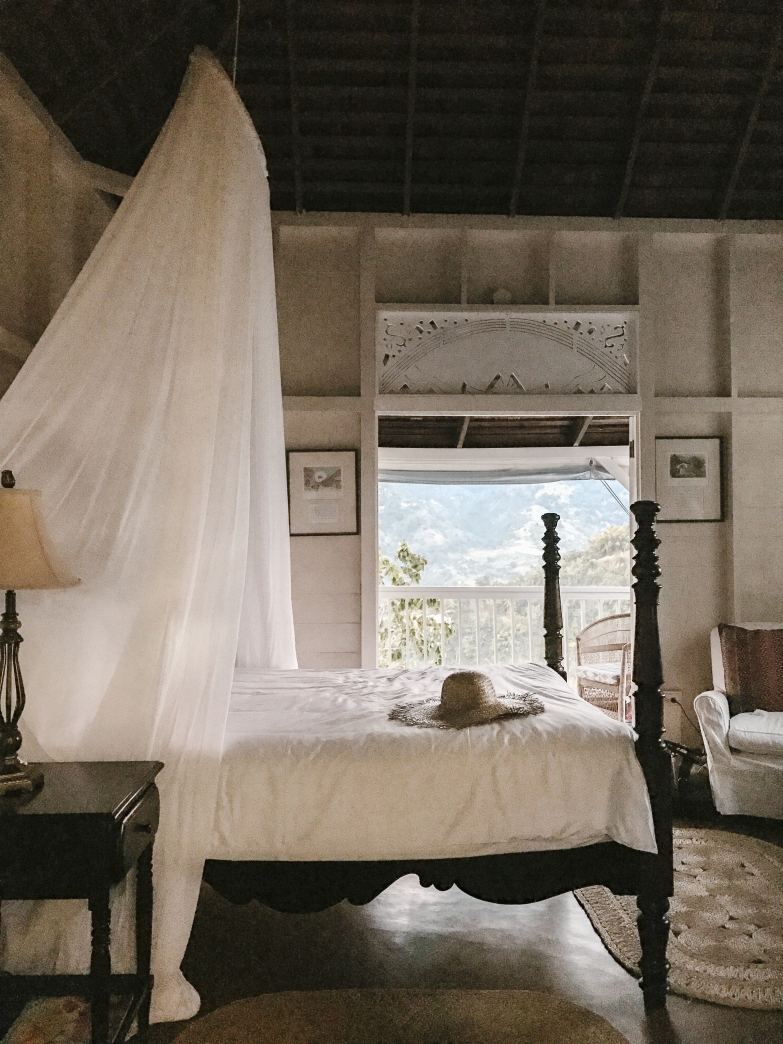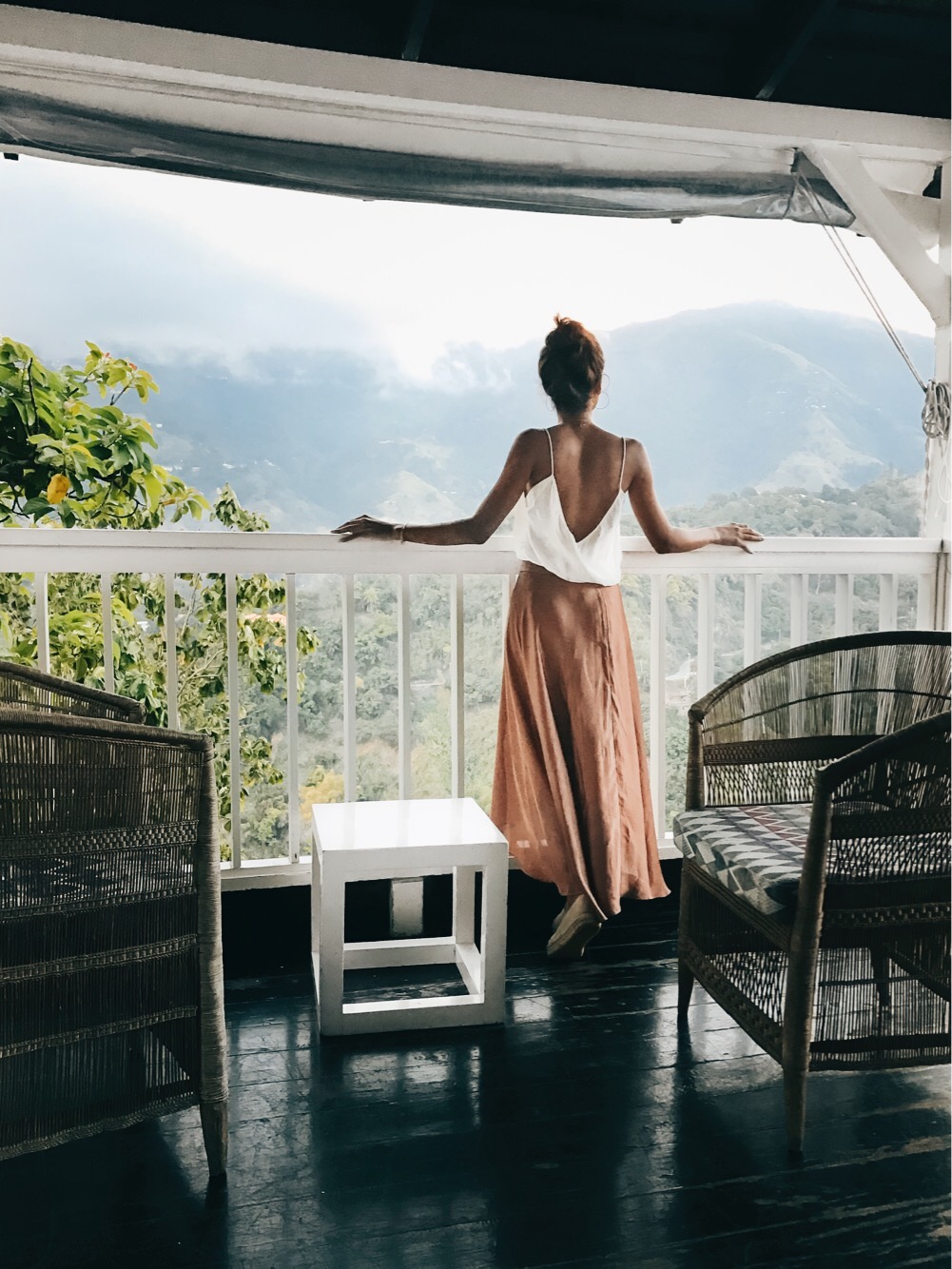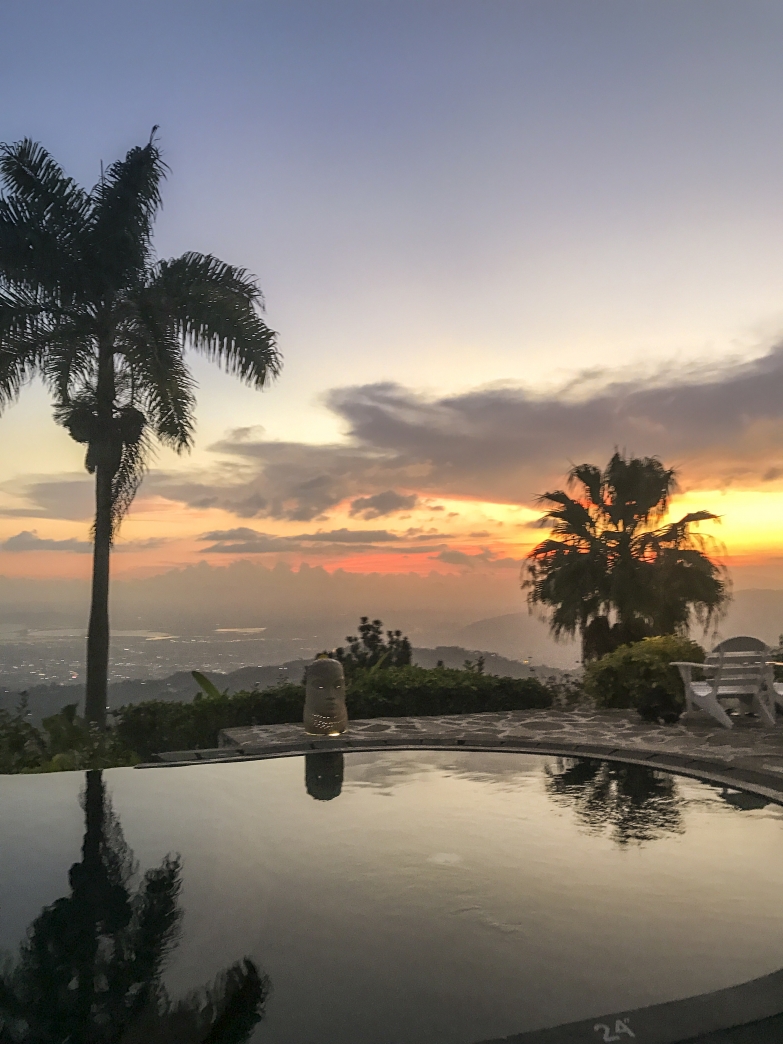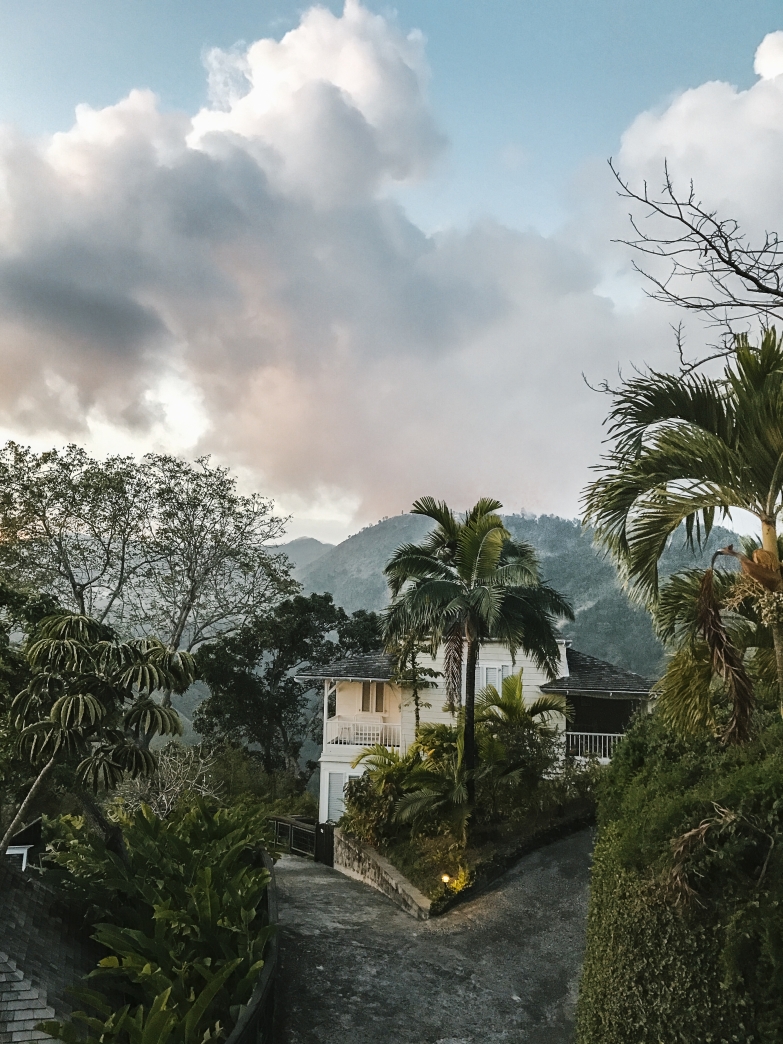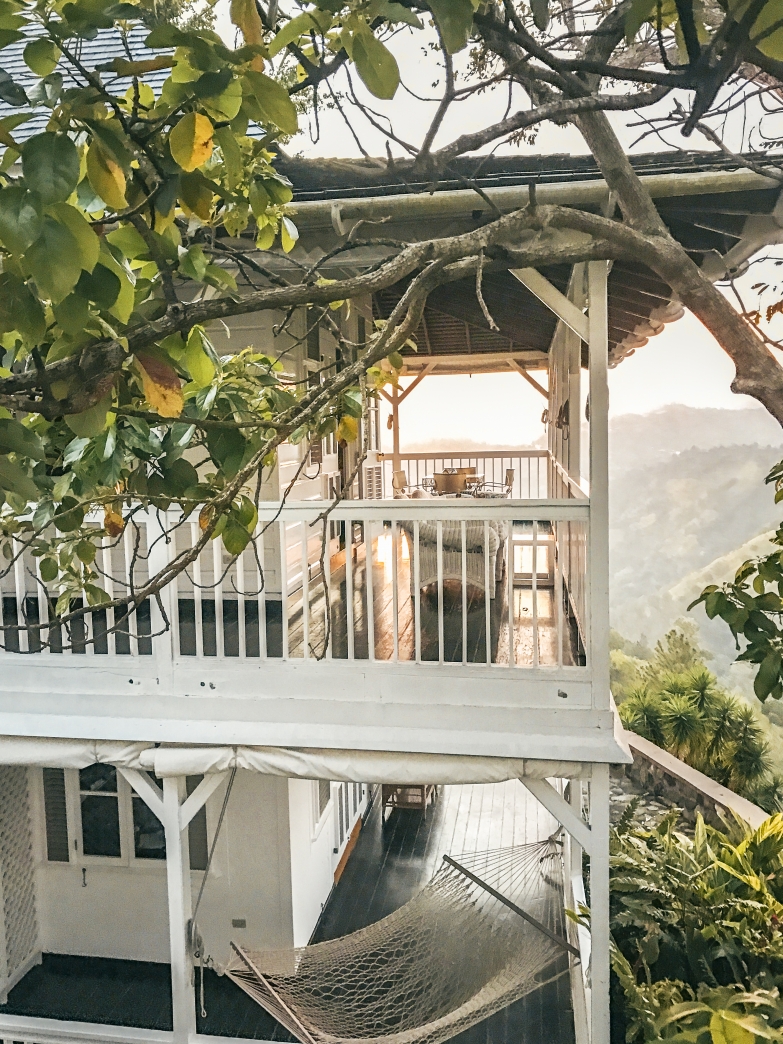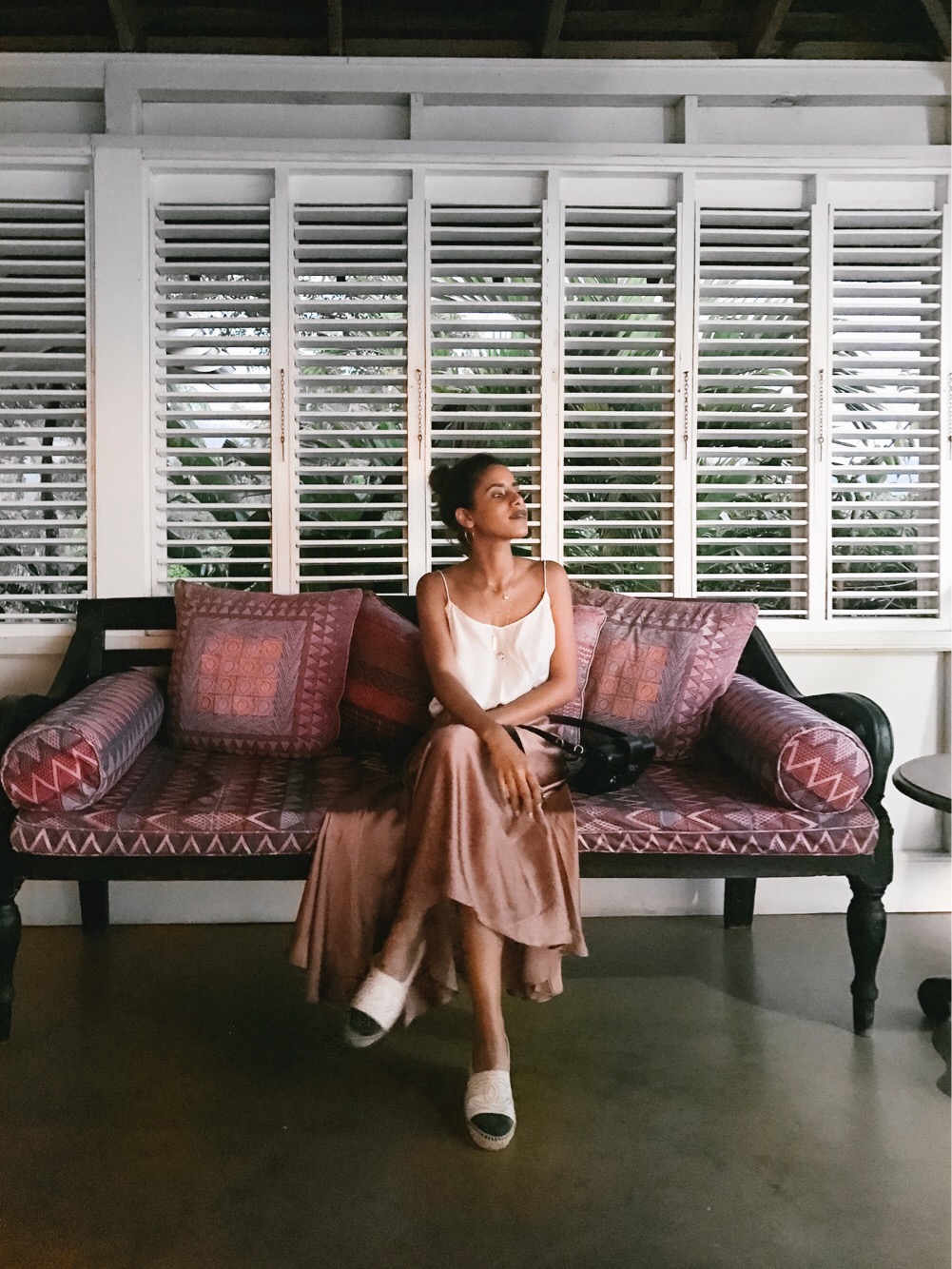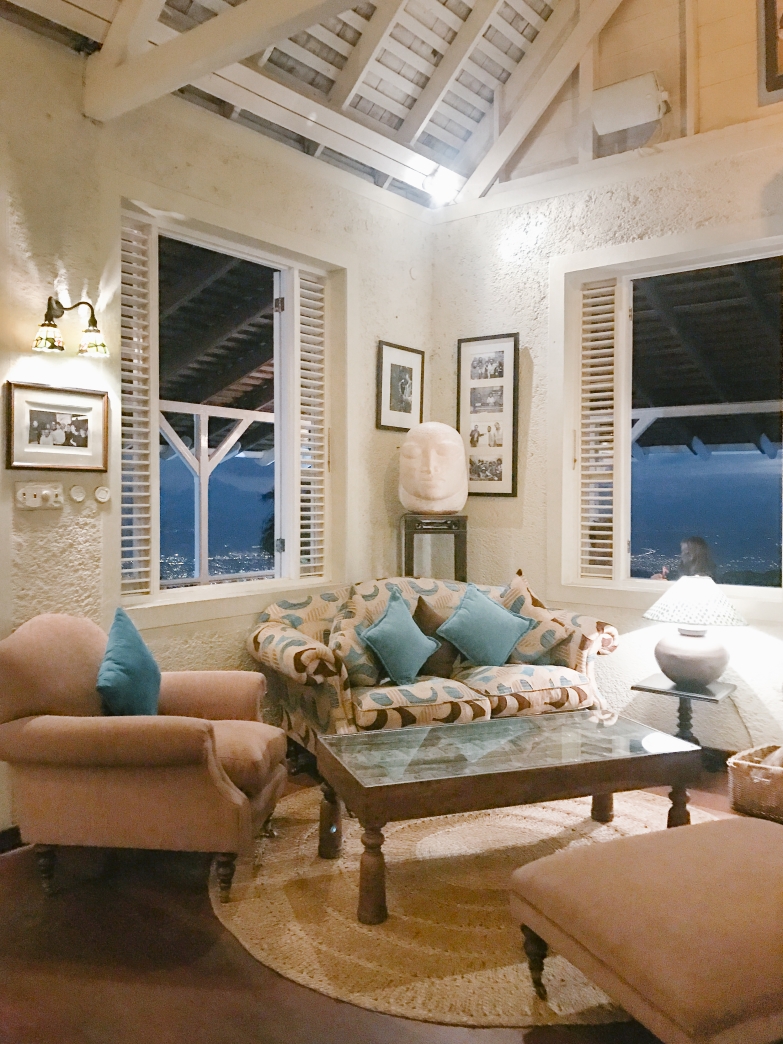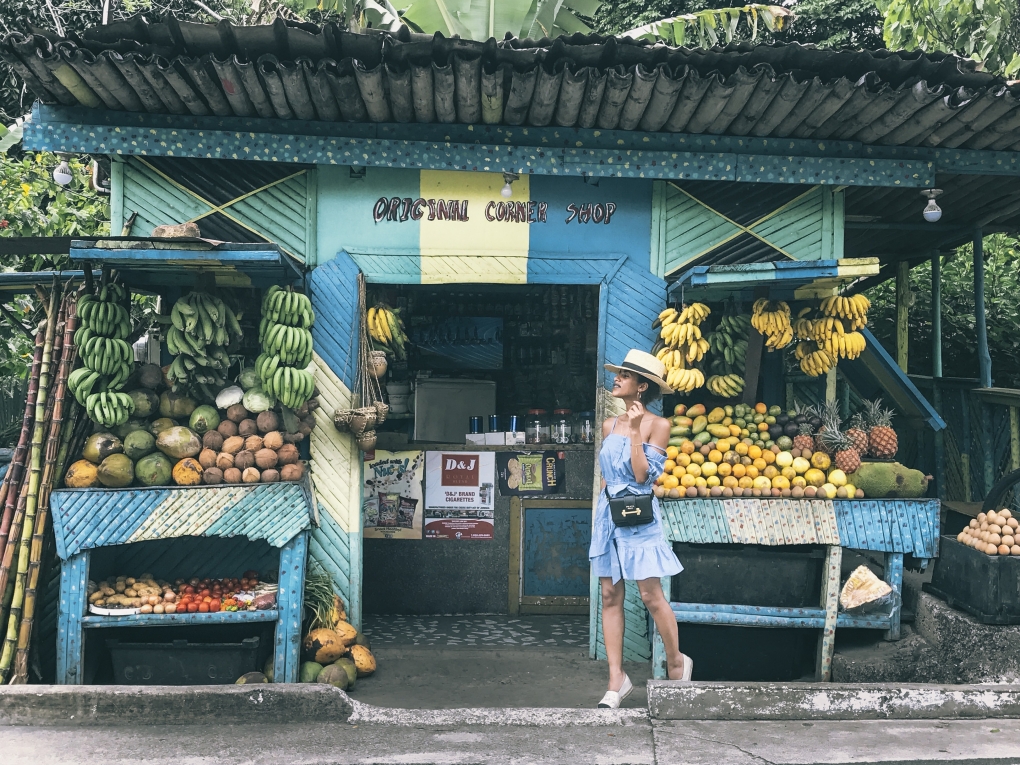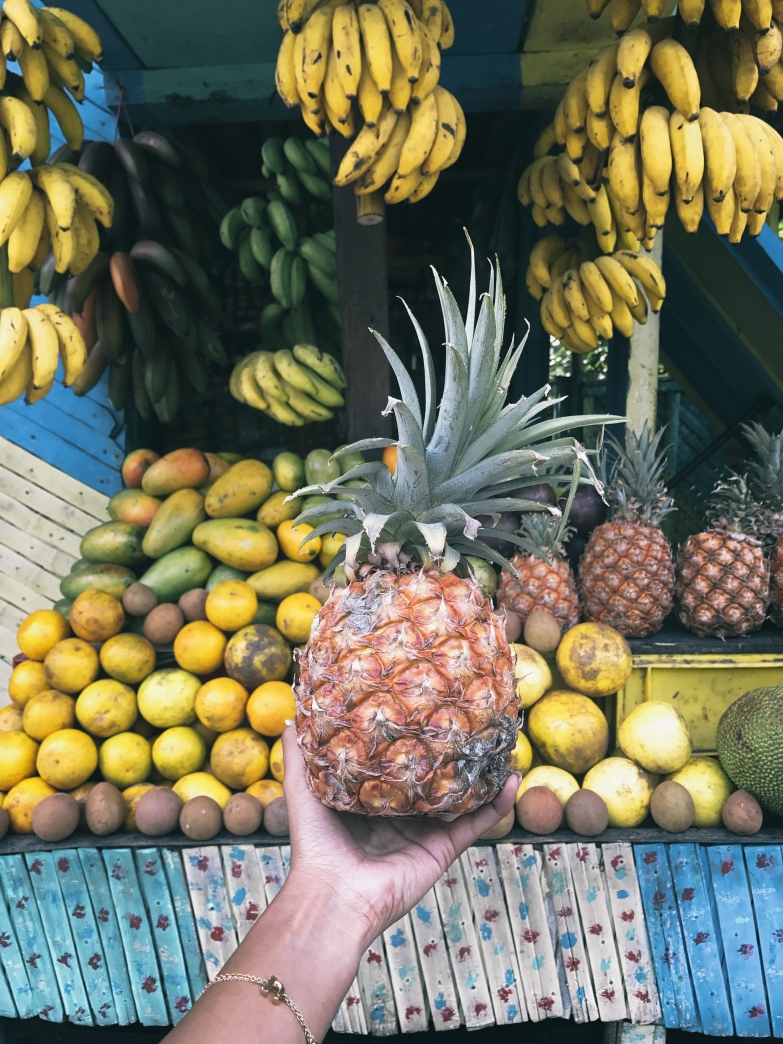 Jamaica was one of my dream destination. I think it's almost everyone's dream destination if I'm not mistaken. It's one of those remote places where you just want to get to but it's such a mission to do so. But it's worth the trip if you're mostly a beach bum and really enjoy relaxing and soaking in the sun. The weather was warm and sunny and honestly an extremely green island which was refreshing.
 I loved meeting the people there and not too cliché I fell in love with their accent. Like the way the speak was just way too cool. Felt as if I was in a movie or something.  As far as I'm concerned it was very safe but then again I don't stick my nose where it doesn't belong.
 Anyway I don't think the island is for everyone but it sure is enjoyable.
 So here goes " Jamaica Travel Tips "
How to get there?
honestly it took us an entire day just to get there. We flew with Etihad Airways from Abu Dhabi to New York city (a 14 hour flight) then took a flight from New York to Kingston which was about 3.5 hours. Then we arrived and got questioned by customs because well no one from this end of the world really goes to Jamaica and we were like Aliens to them. Then we hopped in the car and drove 2 hours to Oracabessa, Ocho Rios to enjoy a little piece of Paradise.
Where to go?
So depending on what you prefer the island has so much to offer. We spent a few nights in Ocho Rios, we rented a car and drove down to Port Antonio and Boston Bay (for the food) and a night in Kingston.
Oracabessa, is more of a relaxed environment. It's where you go to mostly enjoy the beach and just relax and unwind. Of course you can take a 10 min drive to Ocho Rios and enjoy somewhat of a city life and a more crowded environment.
Port Antonio, well there's where we drove for about 2 hours to enjoy some good old Jerk Chicken in Frenchman's Cove resort – of course I wanted to go there for the swings but shh! Also if you drive a few more minutes down you can enjoy the famous Boston Jerk in Boston Bay (trust me it's a must)
The car ride to Port Antonio was so much fun. We got lost a few times, almost got in an accident because we weren't used to driving on the other side but we sure did enjoy the villages, the forests and the gorgeous shoreline.  Just don't hesitate to stop by one of the Fruit stands to enjoy some fresh fruit!
Ocho Rios, So here's a little excitement. You can go all out with rafting in the river, dive in it and just hop in a tube and enjoy the sounds of the river crashing into the rocks. There are a few rafting places in the city and one of them was Calypso river ( It reminded me of Pirates of the Caribbean) I think it cost each of us about 20$ (could be less) but none the less a very fun experience.
Kingston, I really wouldn't be able to tell you much about Kingston as we barely spent time off property, but it's basically like any other mainstream city you could think off. Crowded and with way too much traffic.
What and Where to eat?
Well the first thing you would think about eating in Jamaica is Jerk Chicken. Well it wasn't till I got there that I started falling for Cong, it was sooo good adding the spicy curry was just perfect.
But let's see, Eating over at Frenchman's cove was a smart choice for us. We had a really good Jerk Chicken mmmmh
Next up is the famous Boston Jerk. It's this cute little famous stall with finger licking good chicken- oh and other stuff.
Then I do highly suggest eating at Goldeneye. I know many people don't enjoy street food much so if you want something delicious in a controlled environment I would highly suggest it. They had great Pasta, amazing Chicken and so much more on the menu.
Transportation?
So transportation might not be the easiest as you can't really tell who is a cabby and who isn't. I do highly suggest renting a car. Its way much more fun than being driven around. You get to stop and move as you please and not thinking where can I get a cab next?
P.S they drive on the right side of the road – so we kinda almost died like a million times.
Currency?
Jamaican Dollars. But you can use US dollars but yeah you will loose it's value so try to go to the nearest change point.
Where to stay?
So I stayed in two resorts while I was there and each of them were as beautiful and calming as the other.
GoldenEye: Located in Oracabessa, Ocho Rios. It has amazing facilities, right in the middle of the jungle and by the beach. The resort exceeded my expectations and I highly recommend it. We were living in these cute little beach huts with and incredible view of the sea.
The hotel has a pool, beach access, a lake with water sports, 2 restaurants, 2 lounges and a fabulous spa I must say.
Strawberry Hill: Located in Kingston. Barely spent time there but the way to get there was absolutely amazing. We literally were on top of the hill. The staff were amazing and very accommodating. Your view were of the mountains and trust me they were beautiful.
The restaurants and lounges were beautiful to chill in, and the view by the pool was Kingston from the top. The rooms were remarkable and unbelievable, they looked like a cabin in the mountains somewhere and just so minimal.
That's that from my Jamaican trip. I hope my Jamaica Travel Tips was by anyway useful and ENJOY JAMAICA!!!