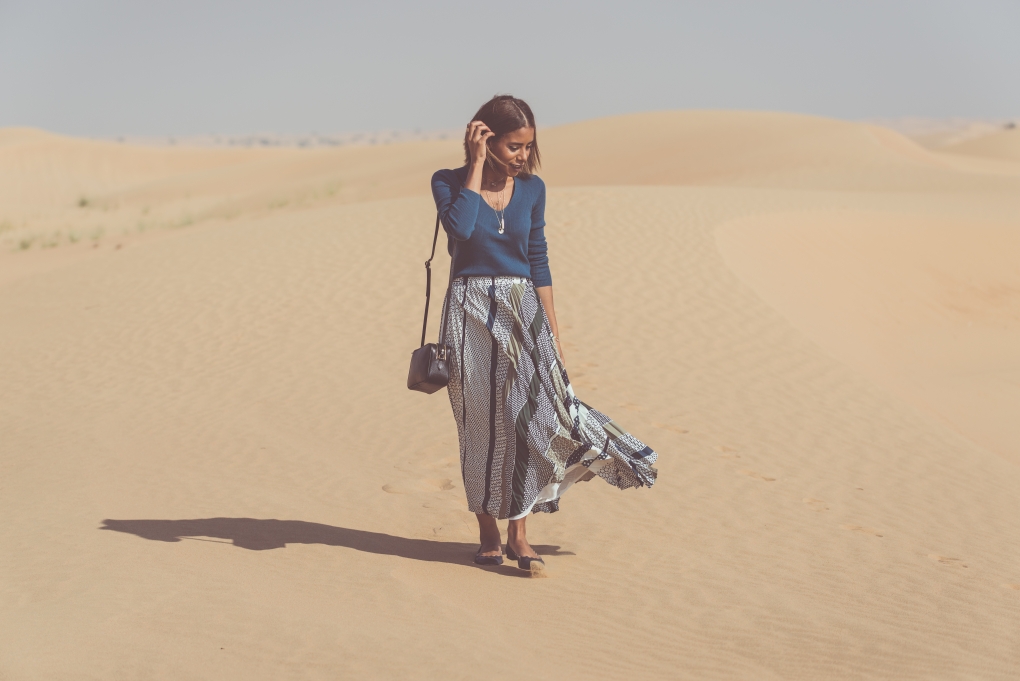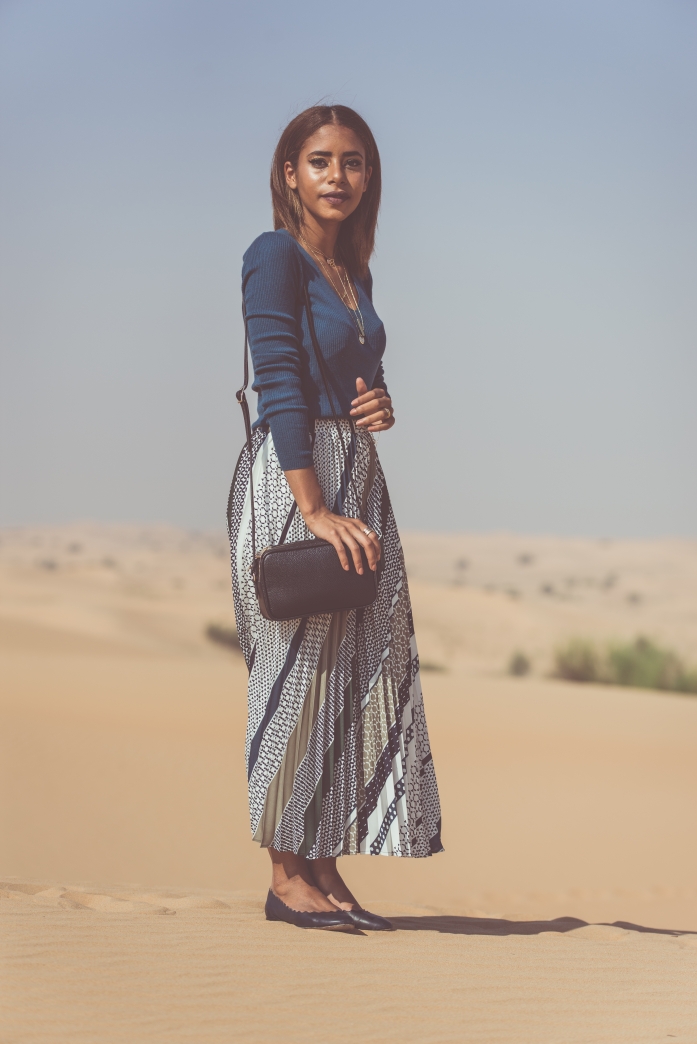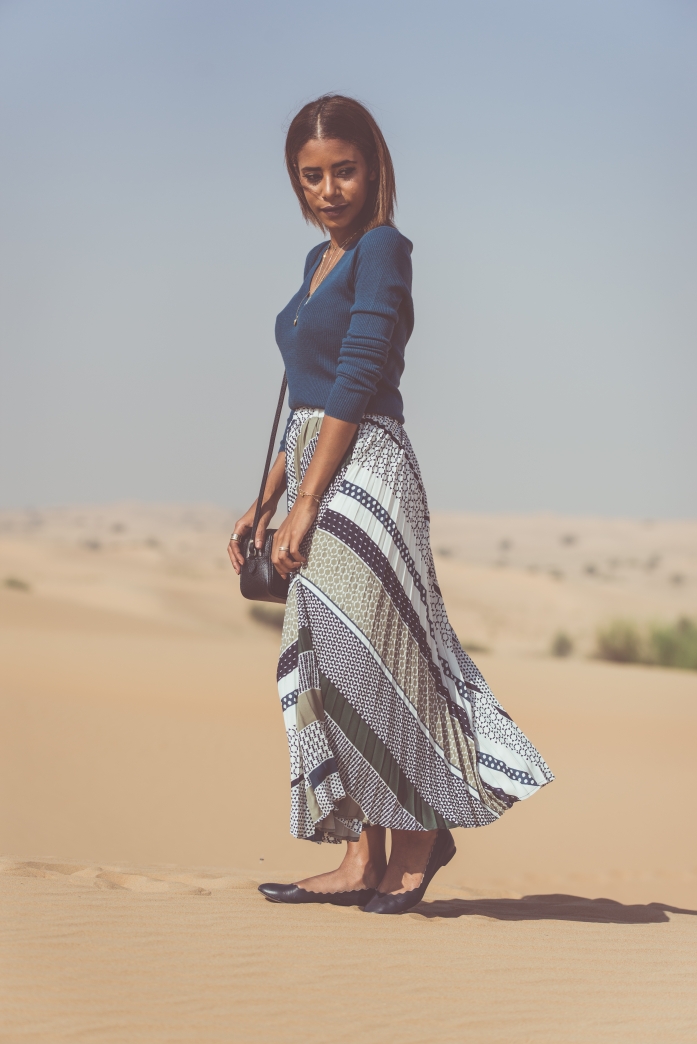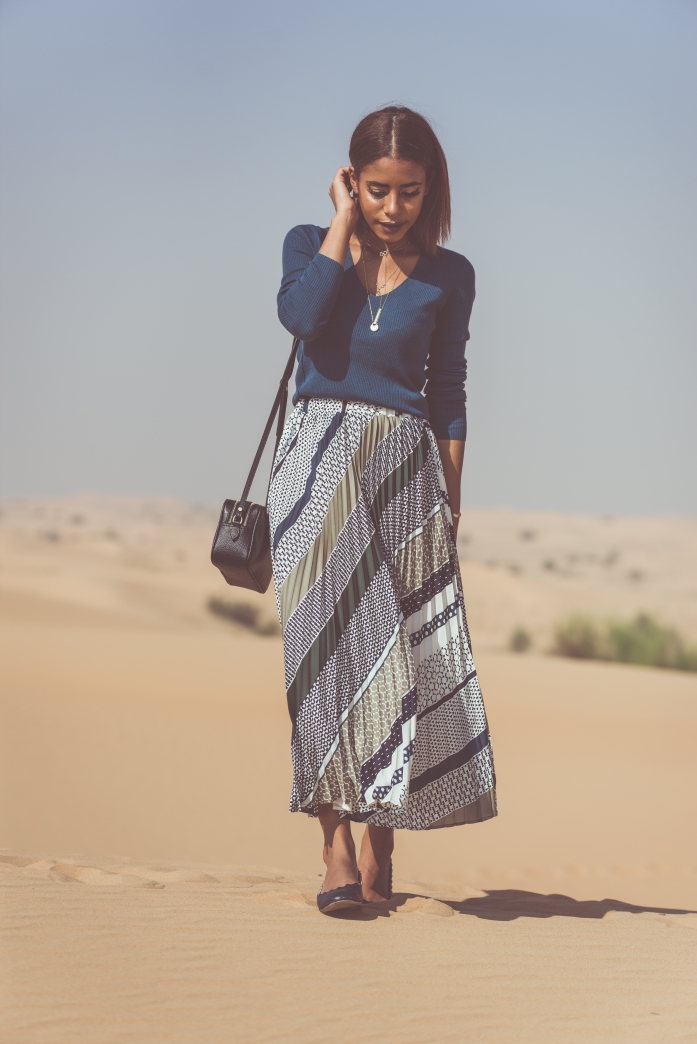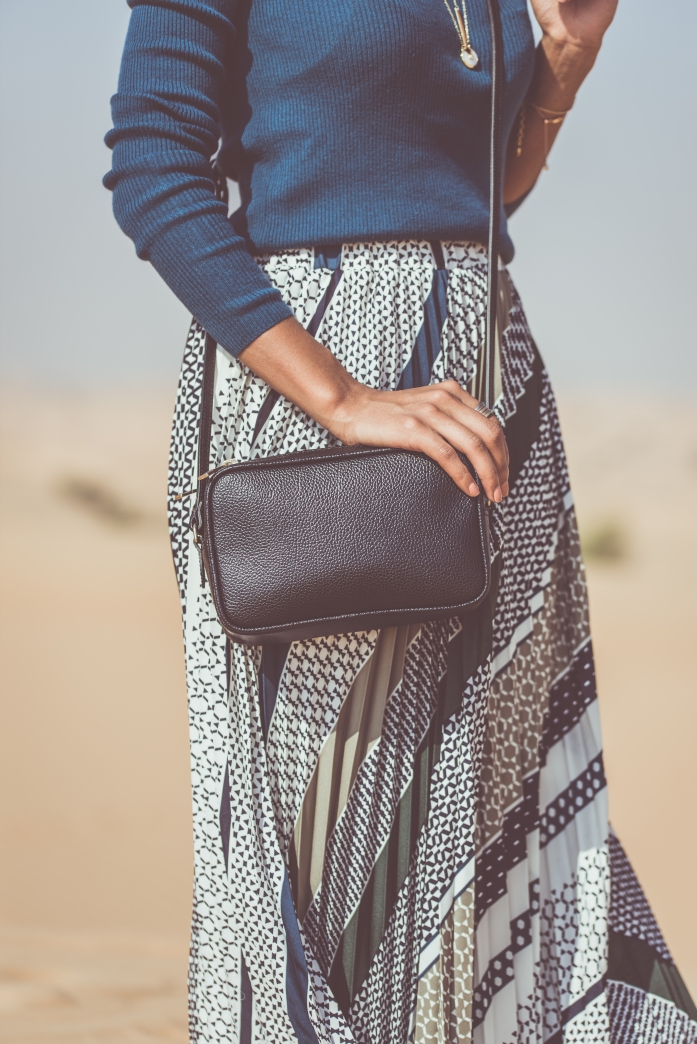 Bag, Sweater and Skirt by Massimo Dutti
Desert child for life but that doesn't mean I can't dress like a city girl.. or a girl who kind of belongs in Paris or Spain.  I honestly can't wait till the weather gets a little cooler because shopping at Massimo Dutti is making me feel all type of ways with the weather.
All the cashmere sweaters, leather jackets, scarves and coats makes me want to travel somewhere where I can just layer up with just Massimo Dutti pieces.
But let's take a moment to fall in love with this skirt? The print is just fabulous and they have a dress version and top to go with the skirt. Instead I opted for this simple cashmere sweater that's just lovely and cosy. What are your favorite winter looks?