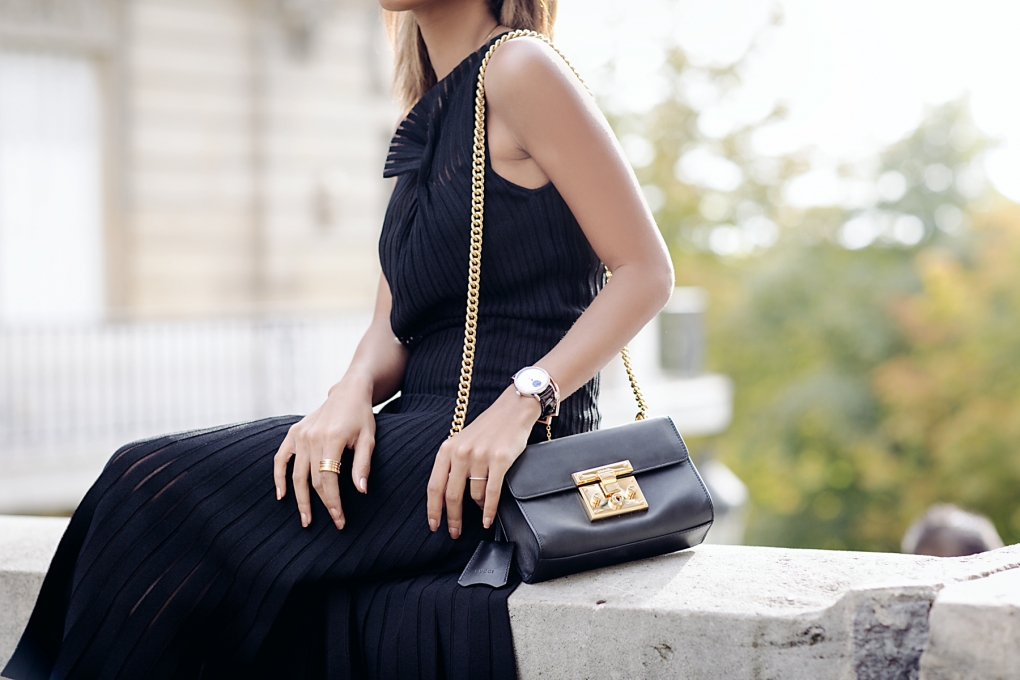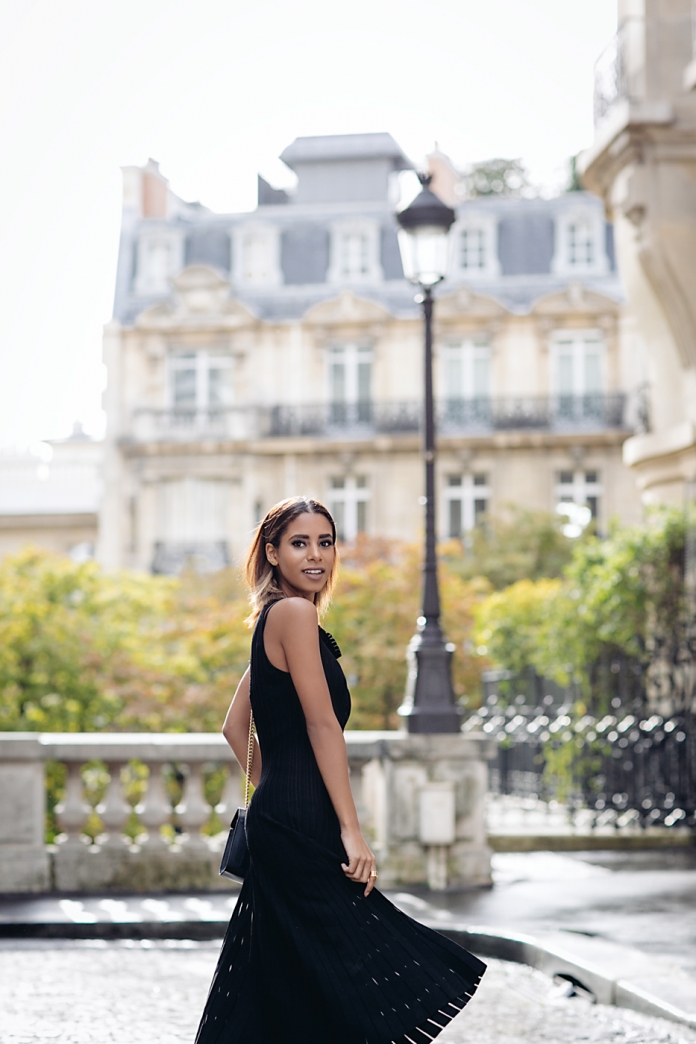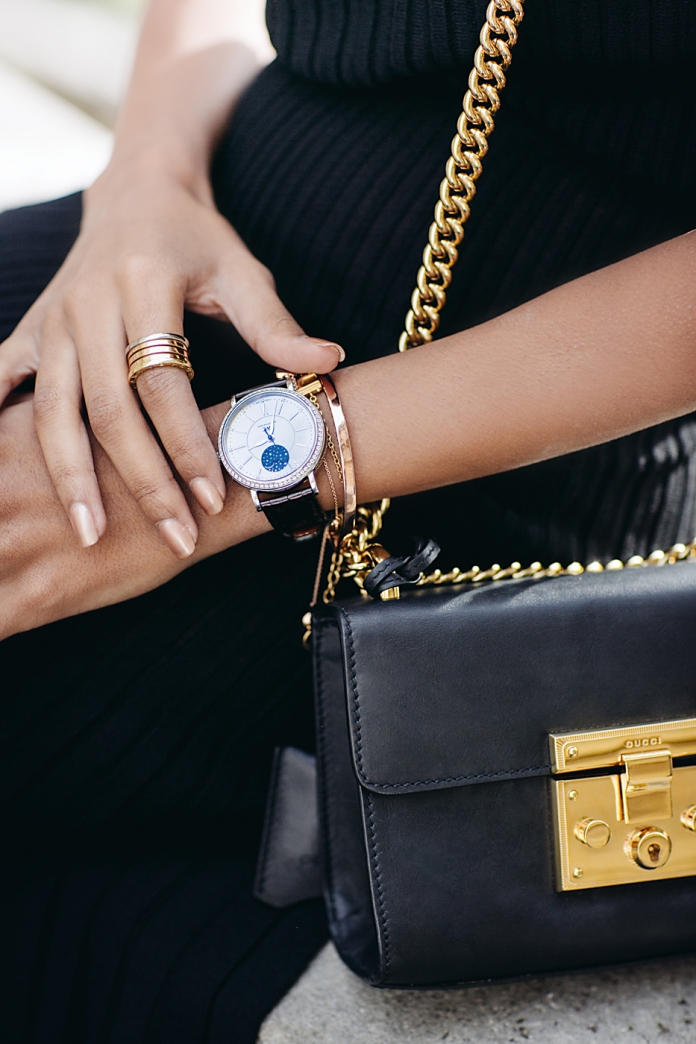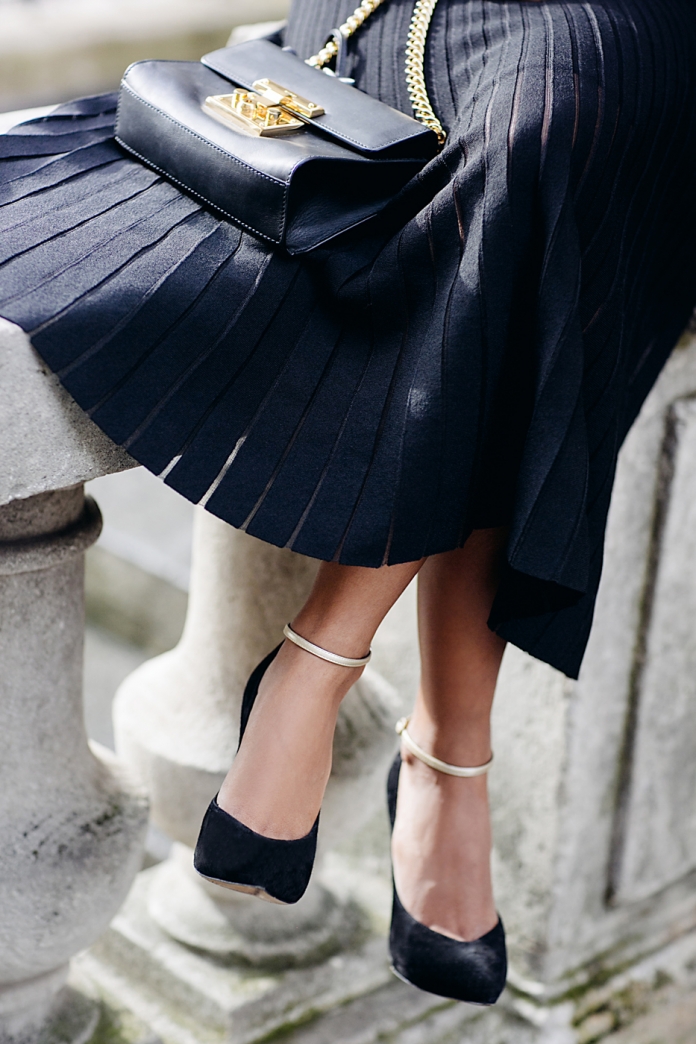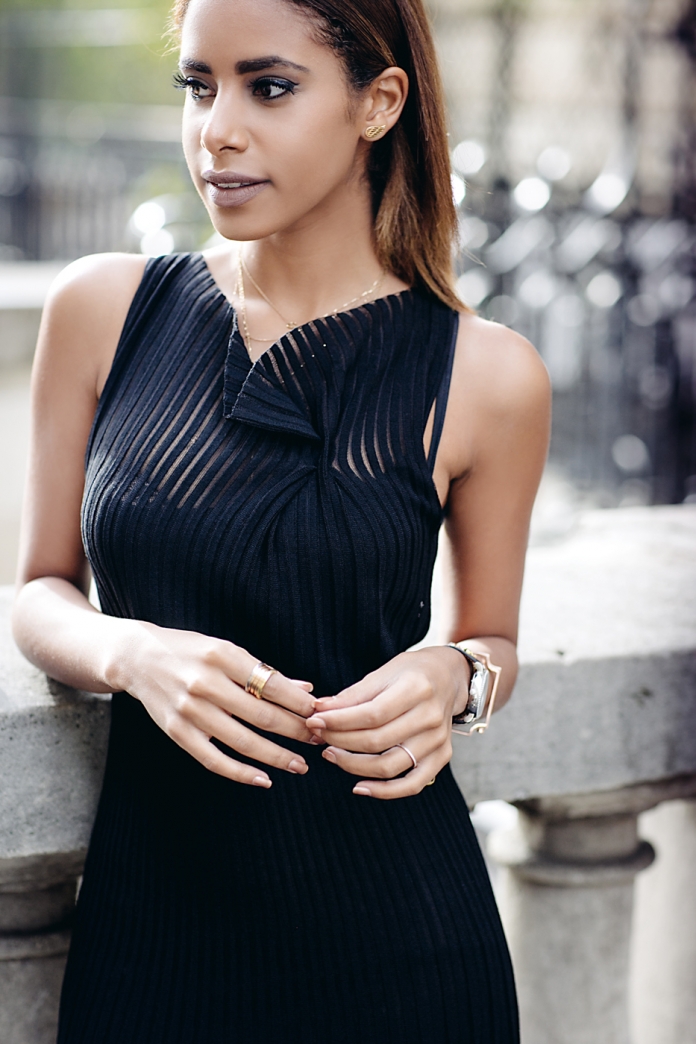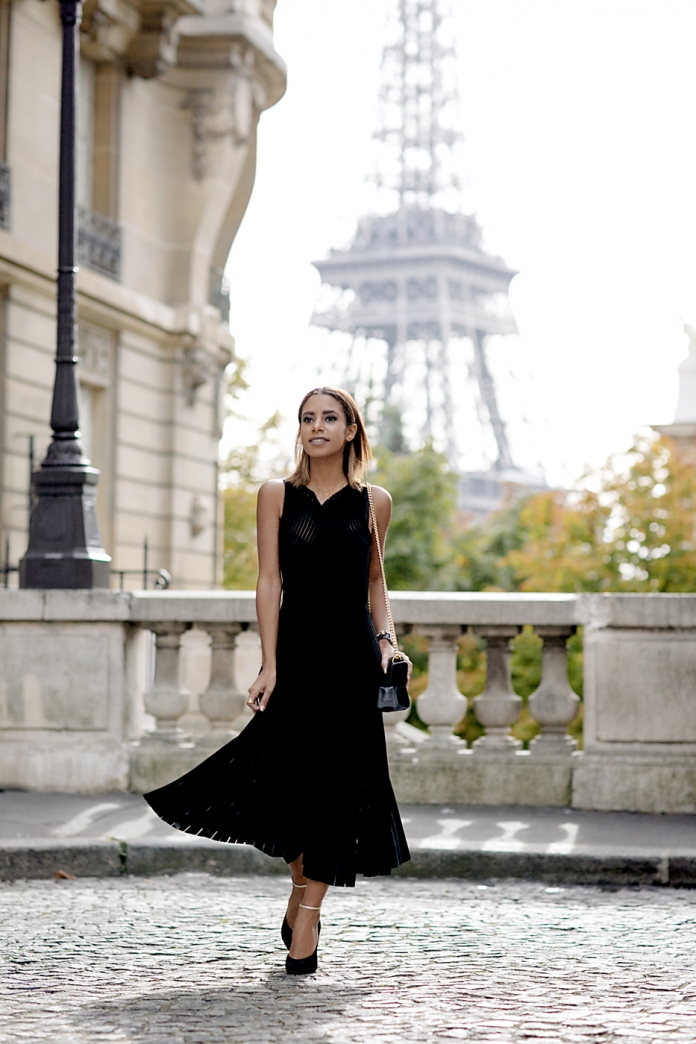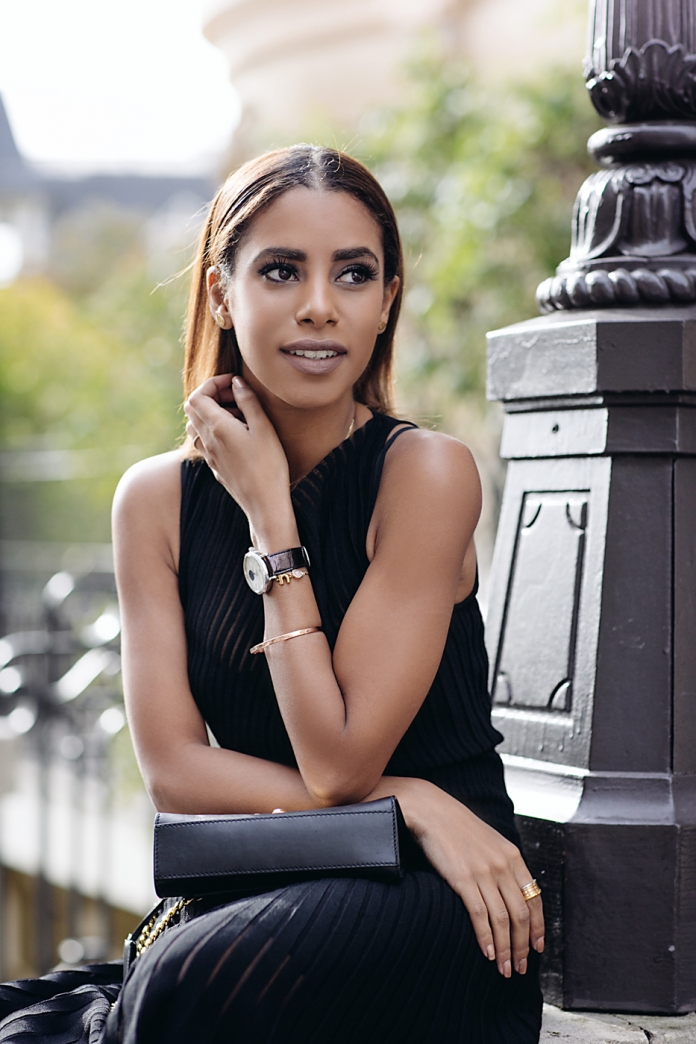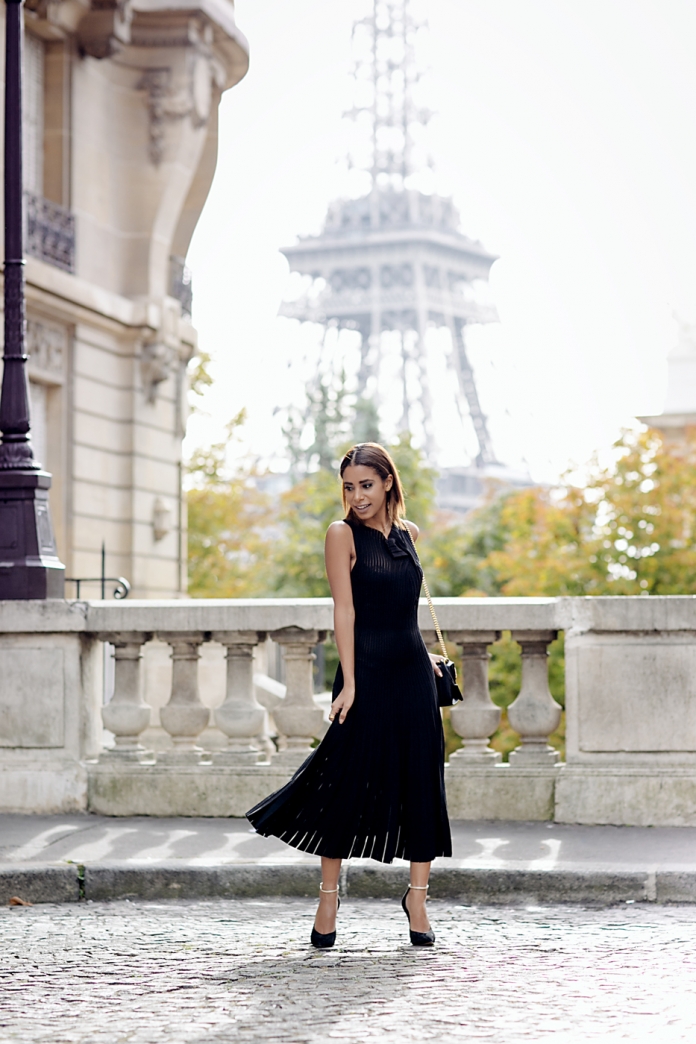 Dress by Roland Mouret, Casadei Shoes, Gucci Bag, IWC Portofino Watch
Oh Paris! You have such a charm that I simply can't get over it. I know many might disagree but you are beyond beautiful and no matter what anyone (Kim Kardashian)  has gone through I still think you are awesome! I mean honestly, look at my backdrop. What I love the most about it, is that I can walk down the street looking like this and no one would even blink twice to think why is she wearing a dress and heels around town?
I got this Roland Mouret dress from their store in Dubai Mall. Roland Mouret makes some of the most flattering dresses that I have ever come across. The structure, the flow the way it hugs the body is simply feminine and mesmerizing.