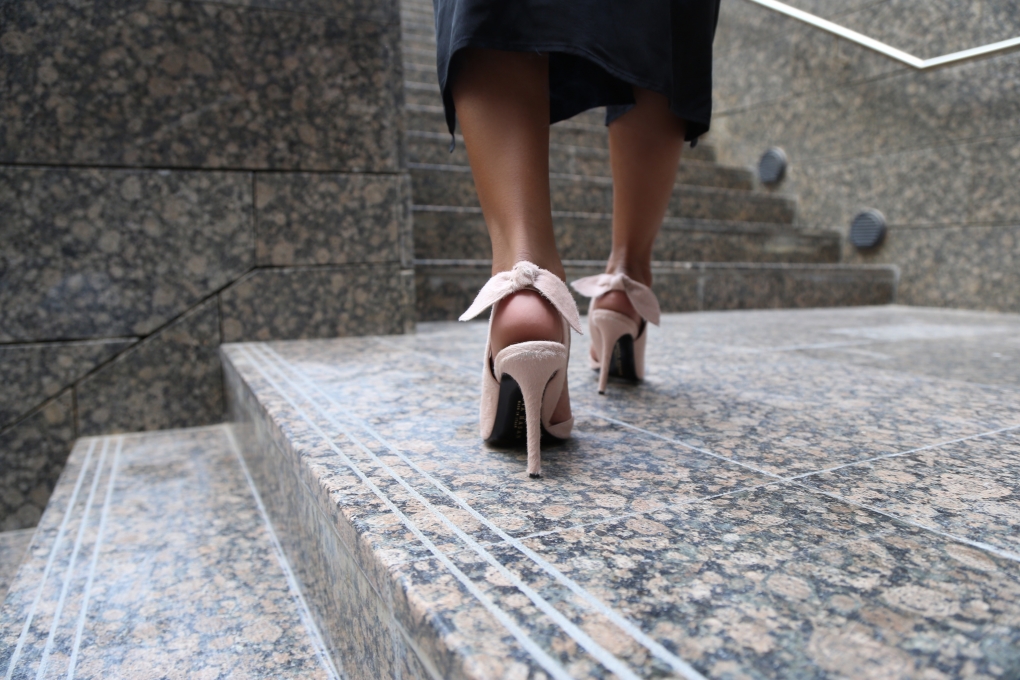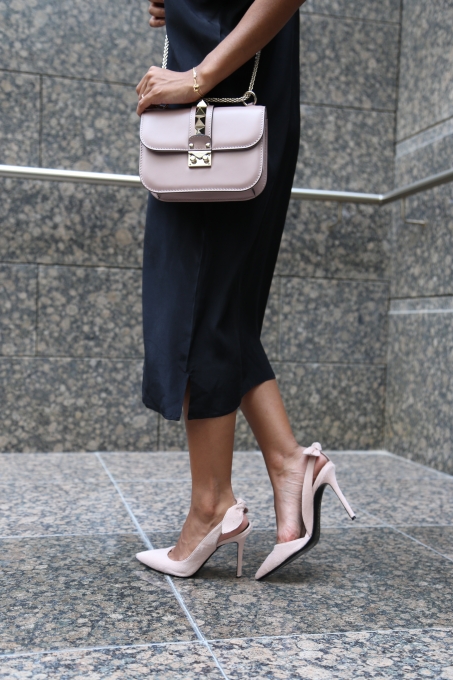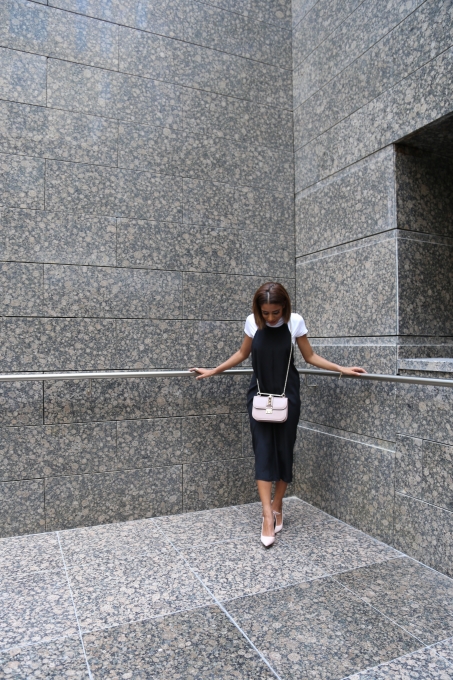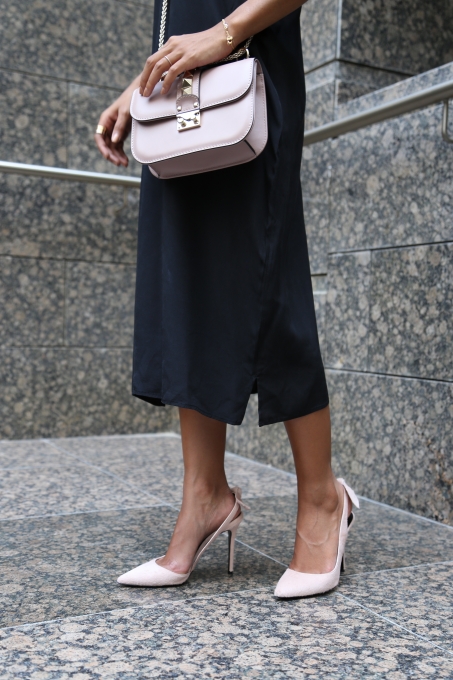 Dress by Tibi, Valentino Bag from Selfridges, Nadya Hasan Shoes
So clearly I couldn't get enough of shopping over at Selfridges, I think it has everything to do with their yellow packaging? It reminds me of London so much that I simply can't resist. THANK GOD FOR ONLINE SHOPPING!!!
It's super exciting to know that they now ship to the Middle East and it was such a smooth transaction and the whole experience was fabulous. All I had to do was go online, pick all the goodies I could possibly find and it was shipped to me in a matter of days. So easy so simple a baby could do it! I know I mentioned this before but did you check out Selfridges Eid Edit on the website? Honestly it does cater to the Arab world and their bag selection is impeccable!
I actually bought the Valentino bag in this post on the website, I'm also lusting over this gorgeous dress by  Yuliya Magdych and this make up brand that I'm obsessing over right now Charlotte Tilbury
Going back to my brand new Valentino bag, which was delivered to me within days, I mean not so many online stores are quick with their deliveries, but Selfridges are (Really impressed here!!) their options of Valentino bags are remarkable and one that really caught my eye was the Valentino Python Leather Small Rockstud Clutch.. I mean it's absolutely stunning and I don't think i've seen it anywhere else… my bad HERE is the link to check it out.
So start shopping online today, I know many of you are still on your Eid Holidays and have some spare time to shop online wherever you are in the middle east, Selfridges has your best styling options covered!
For more info click on Selfridges international deliveries