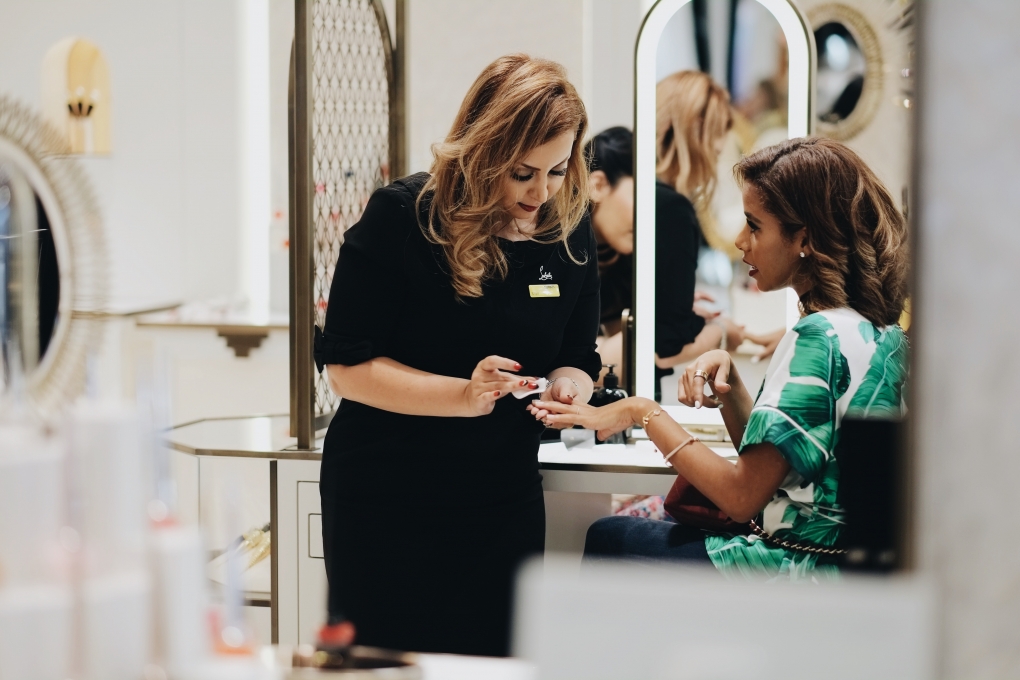 Visiting London town is very common among us here in the GCC. I mean I have been going on holiday to the UK and London in particular for as long as I can remember and every summer I would hear 4 out of 5 people around me tell me they plan on visiting the UK even if for just a few days, right?
 Well I can tell you what my main reasons are for visiting London and it's not just the food it's all the SHOPPING! The UK has some amazing brands and designers that we might have here now, but it doesn't beat the feeling of saying "I got it from London".
So let's talk about the one department store we cannot resist when we visit the city and the is Selfridges! Selfridges has been around for many many years and I am all sorts of crazy obsessed with the department store for the following reasons:
The make-up and hair section is insane and I could simply get lost in there for ages
The shoe gallery is like no other and everything seems to be put in place and just at reach for yours truly
The newly opened Designer Studio that has designers I've never even heard of but is just as fabulous
The new body section where you can just indulge in your favorite swimwear, lingerie and workout outfits – not forgetting get your hair done while at it
The incredibly insane personal shoppers section that I simply could not get enough of. Both the women's and men's section are equally extravagant and up to every buyers needs and standards
And much much more that I will proceed to continue to talk about.
So here is how I spent my day shopping at Selfridges:
10 am: I started off my day with a manicure at the newly opened Christian Louboutin beauty counter. They had just opened up that very morning and I got the pleasure of trying out the different nude colors and the insane lipstick collection. The staff were very friendly and the set up was fierce.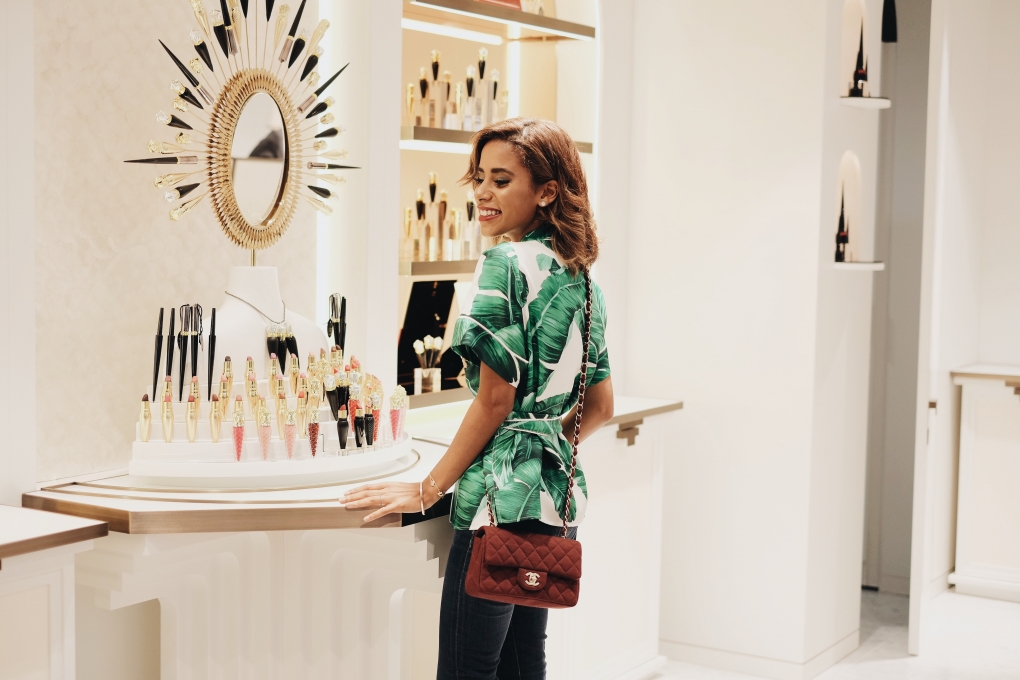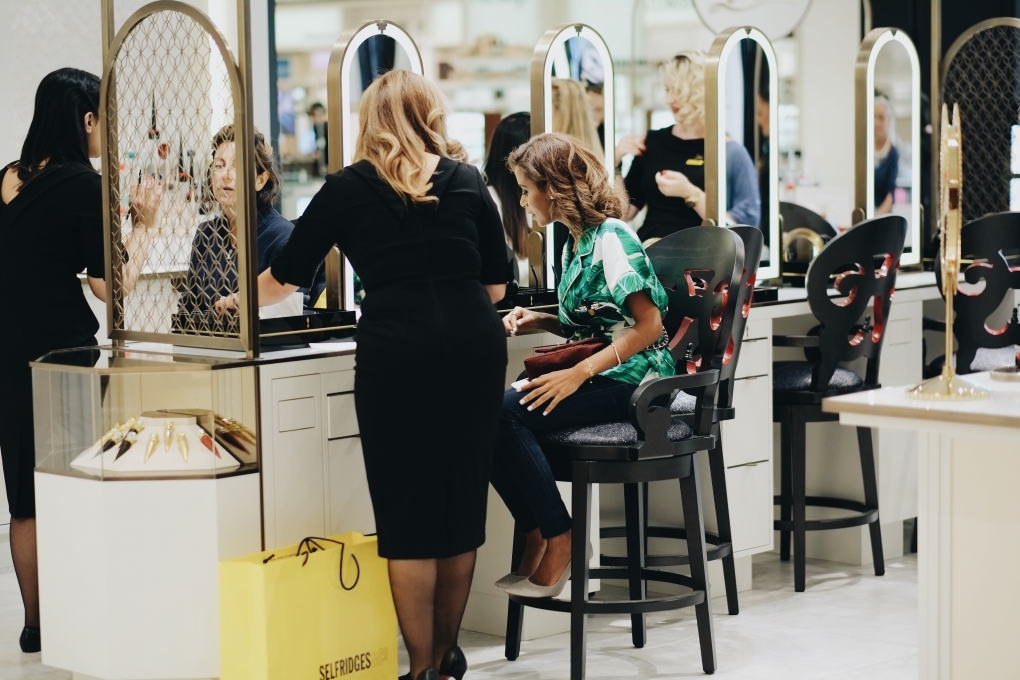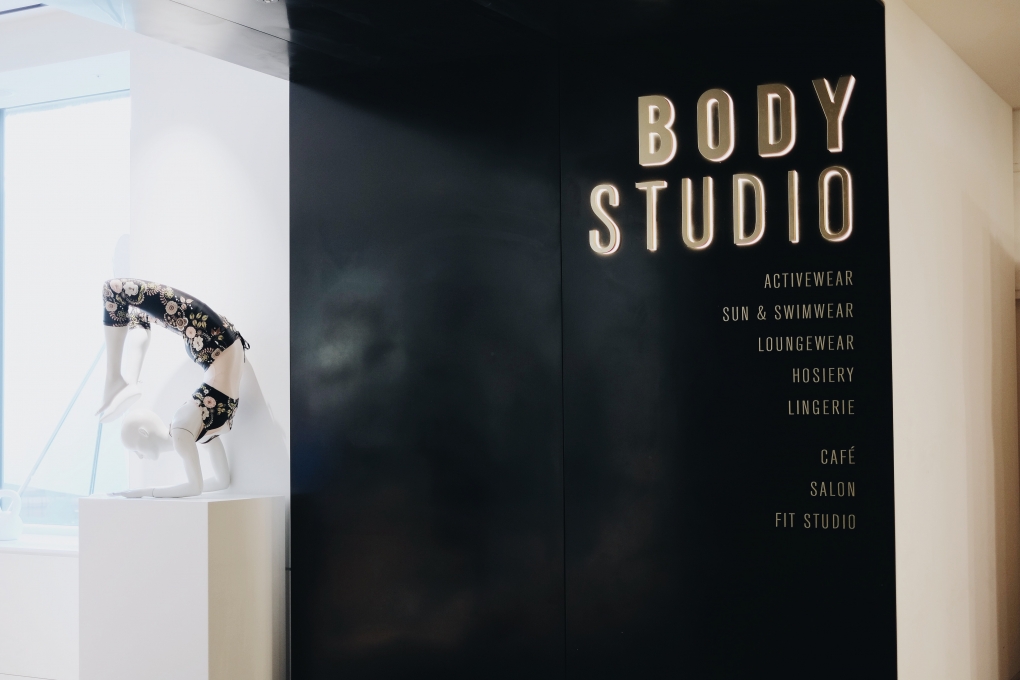 11 am: We walked over to the Body Studio so that I could get my hair done at Daniel Galvin Hair Salon on the 3rd floor by Rikki. Rikki got my hair treated and blow-dried it to perfection. The Salon was very chic and honestly I wouldn't have known Selfridges had a salon if I had wandered off to the Body Studio, it was placed right after all the sexy lingerie.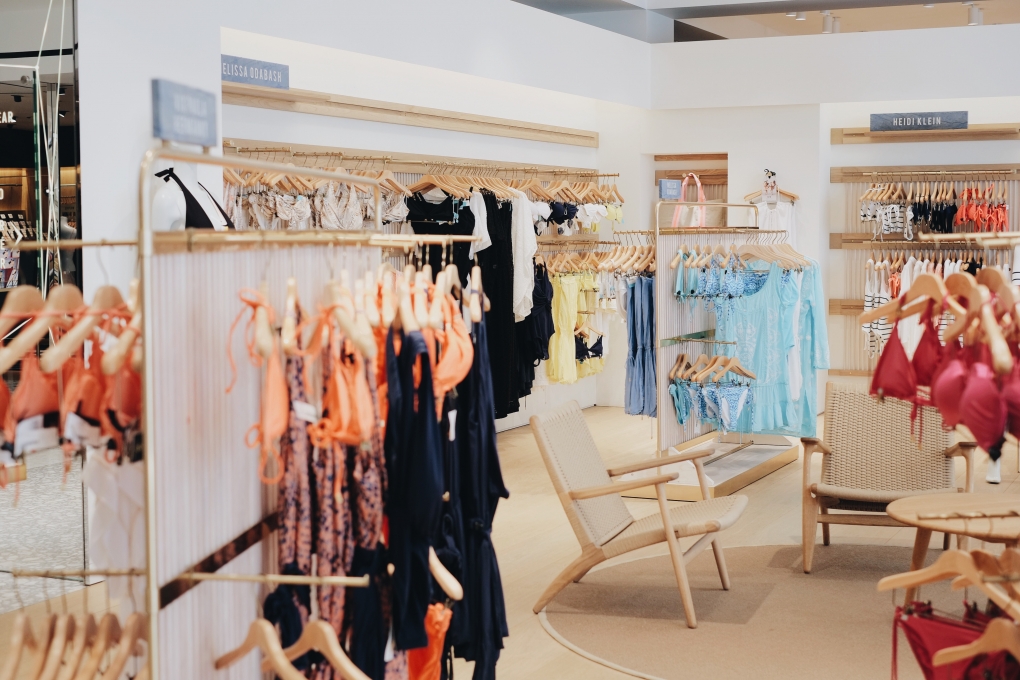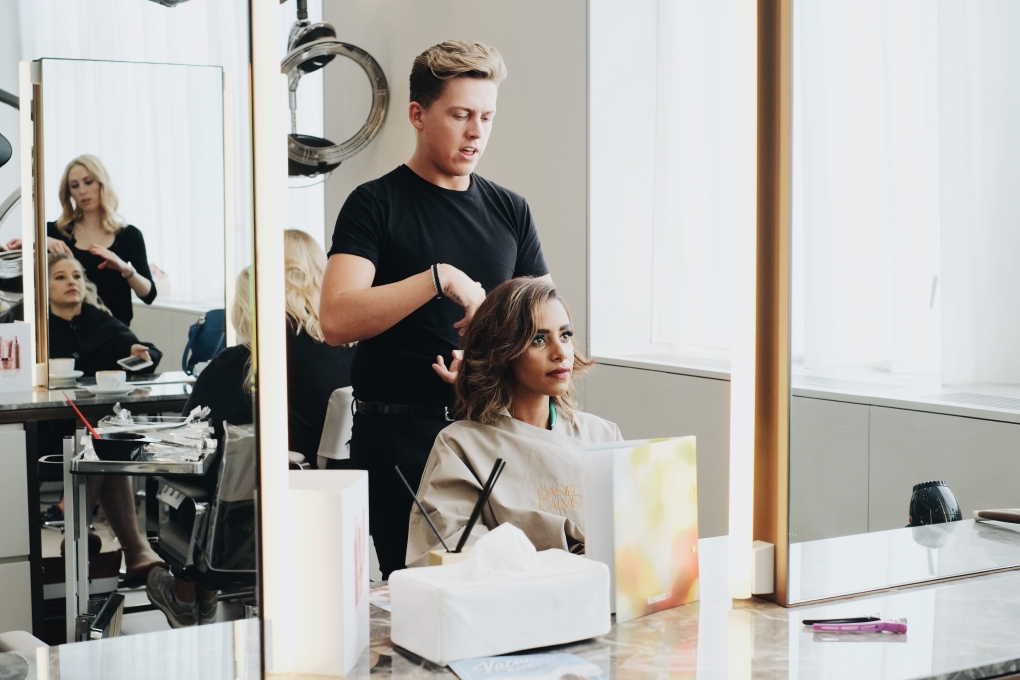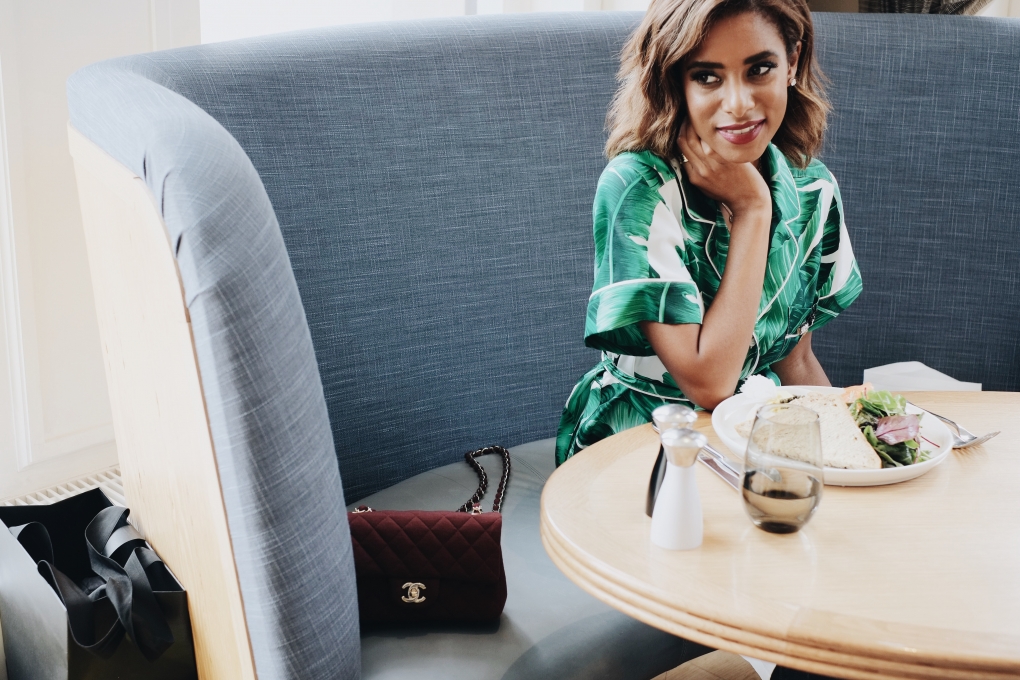 12:30 pm: Obviously a girls got to eat just before starting off some insane work out (ehm shopping) right? We had a beautiful lunch at The Corner. The food was Devine and the little corner that it was in was absolutely precious. I had the Grilled Squid and the Selfridges Selection classic Smokes Salmon. To know more about their restaurants click HERE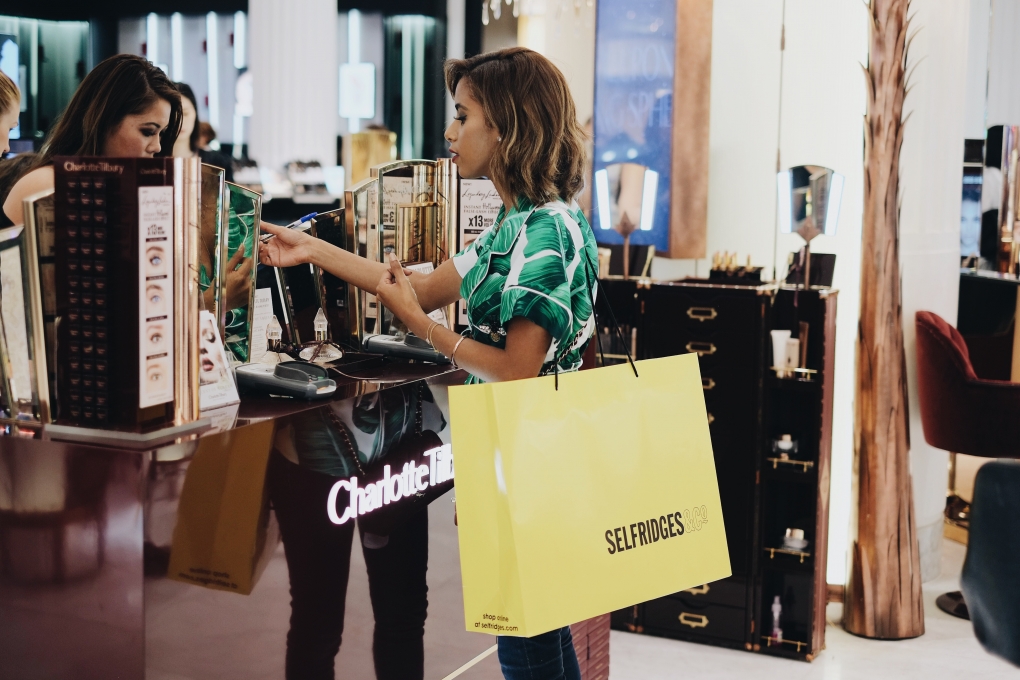 1:30 pm: So my shopping marathon began, We started off shopping at the makeup and hair section. I discovered a new brand (well new for me) It's called Charlotte Tilbury  I was absolutely obsessed with the collection of makeup that they had to offer. The lipstick and highlighter were so rich in color that I had to buy almost everything that matched my skin tone.
Next up I always get this product when I'm anywhere in Europe and it's called BB. I use the hair spray that they have a hair wax, it really gives the same effect and doesn't really ruin your hair and I had to get myself some good hair straightener from GHD.
Then we ended up shopping at the denim section, and got myself jeans from 7 for all Mankind and Paige (they have the best fitted jeans ever) also something that we don't have around is Urban Outfitters, Free People and a bit of All Saints.
Moving on to Luxury, I got splurged a bit with some good old Saint Laurent, Christian Louboutin and Prada. I have to admit the selection of designer wear was overwhelming and simply a dream obviously you had all the Dior, Chanel, Hermes, Valentino, Chloe and well the list goes on. Not to mention Selfridges does have its own EID EDIT, I'm sure many of you have started shopping for that so why don't you check out their online store and spoil yourself just like I did.  CLICK HERE TO SHOP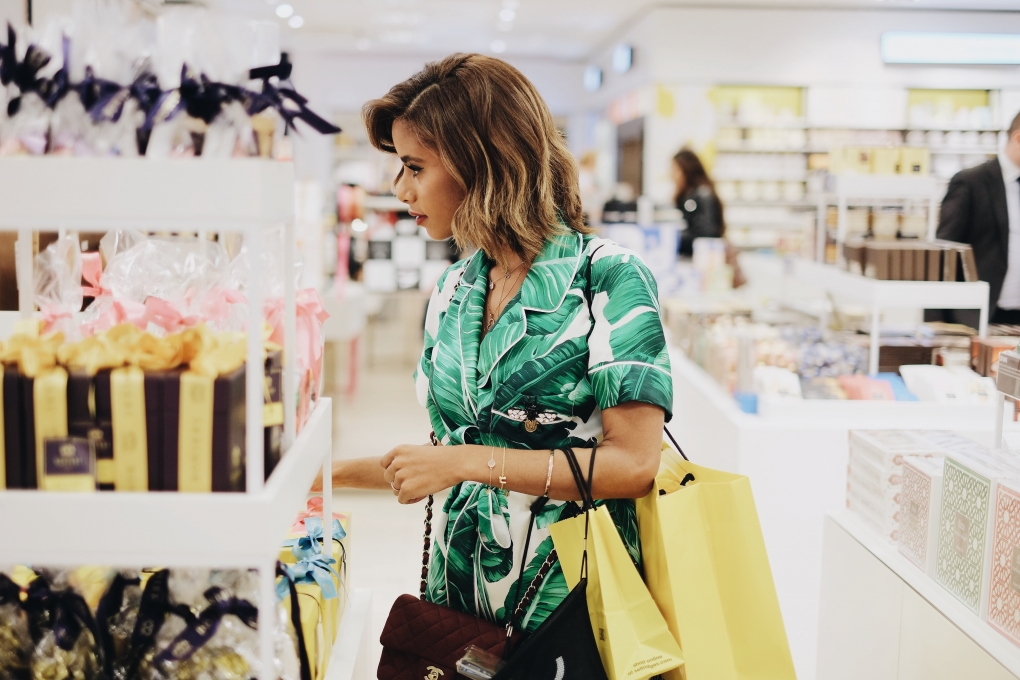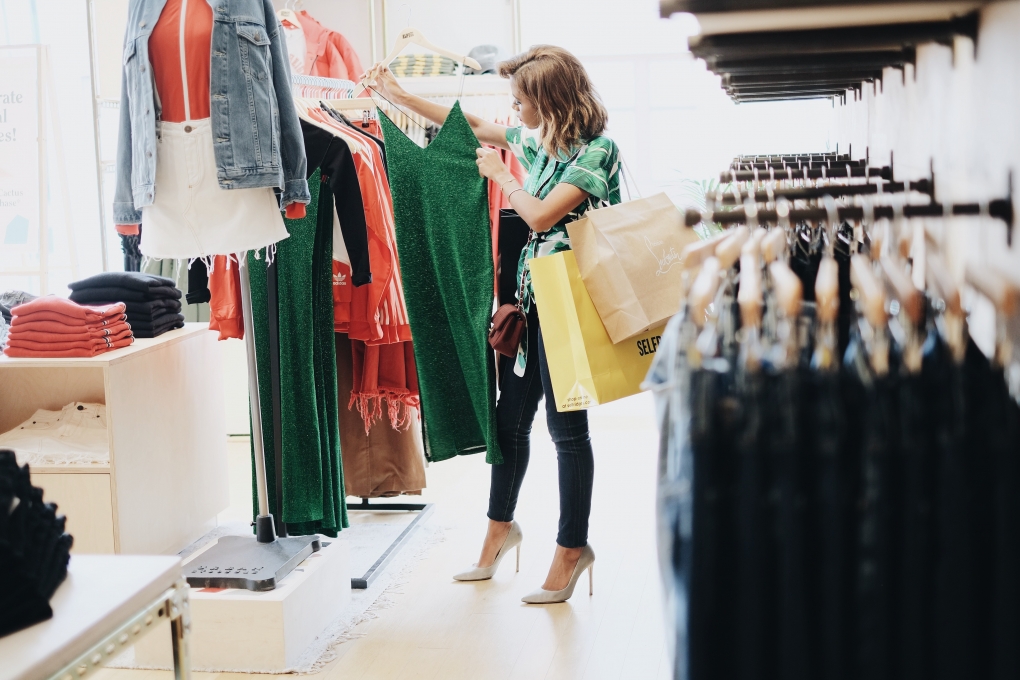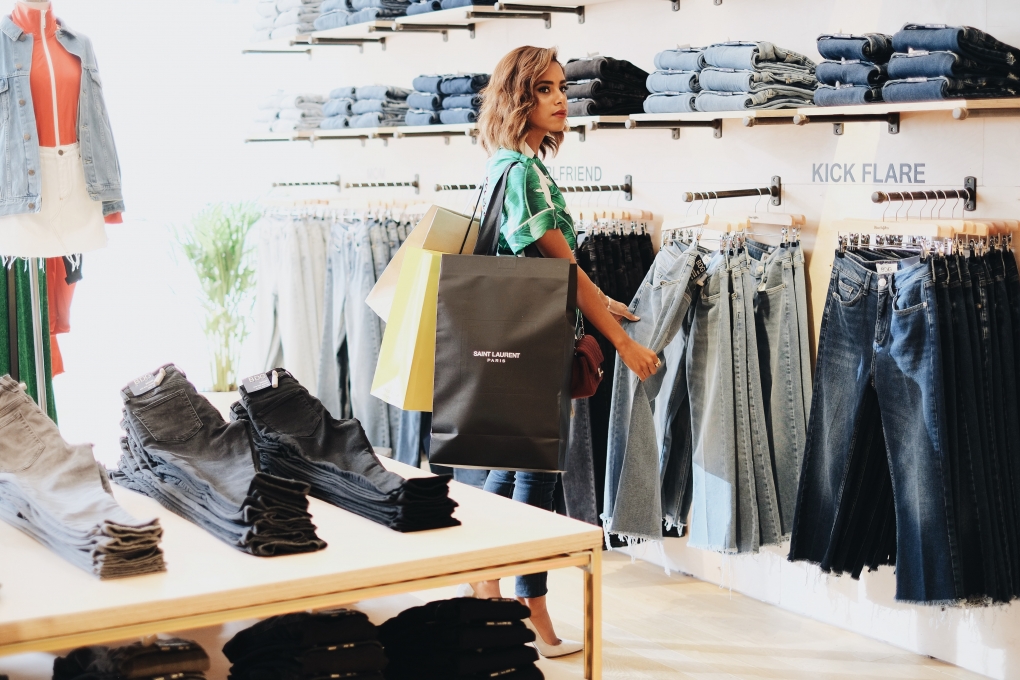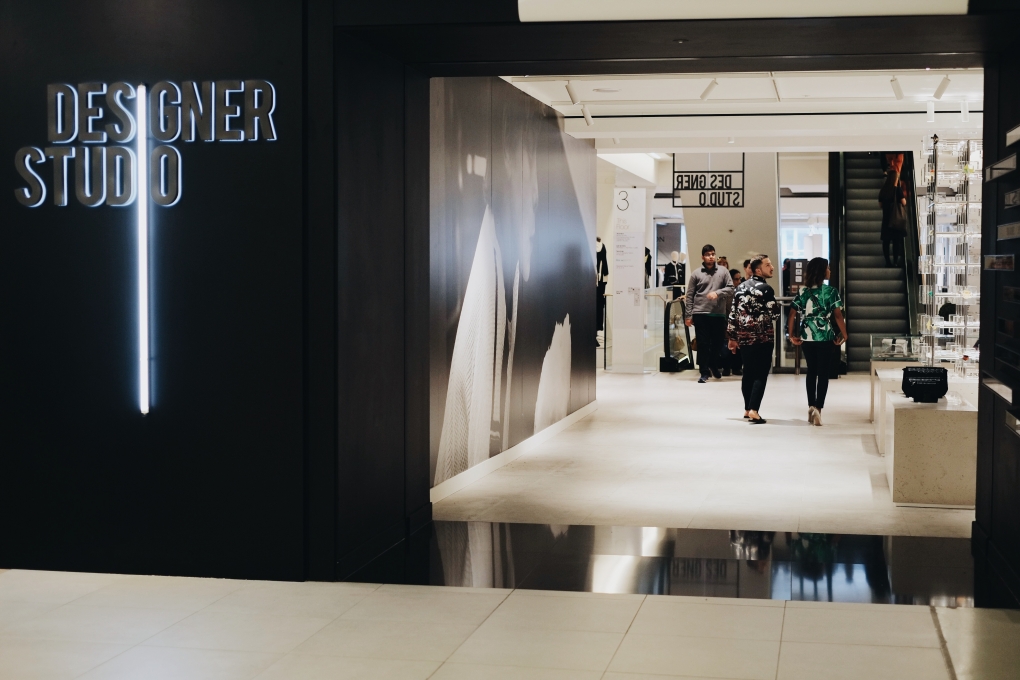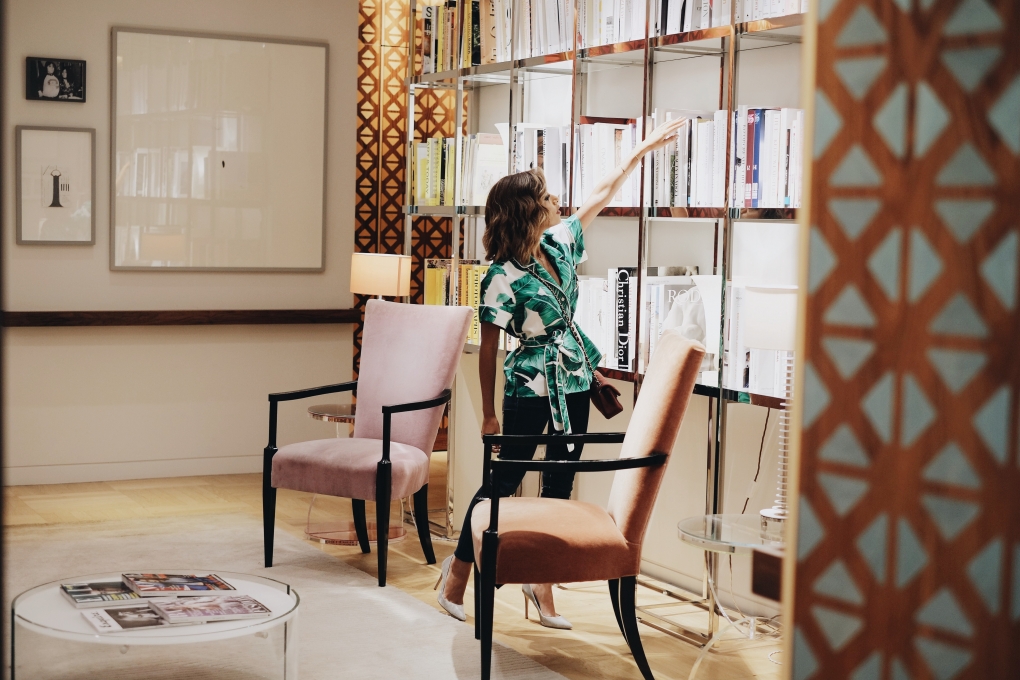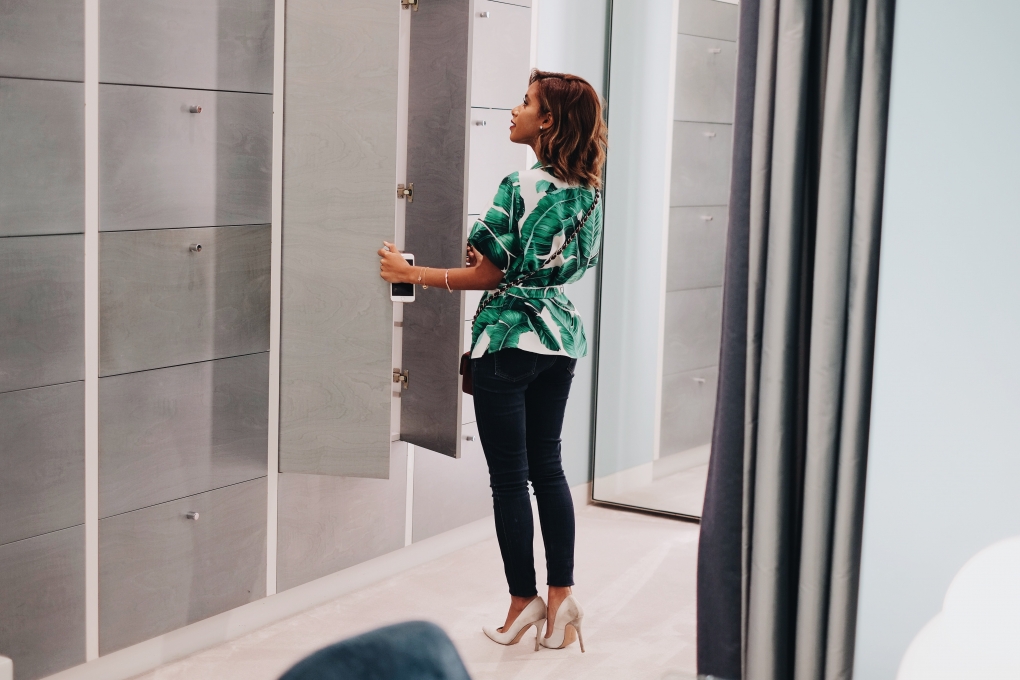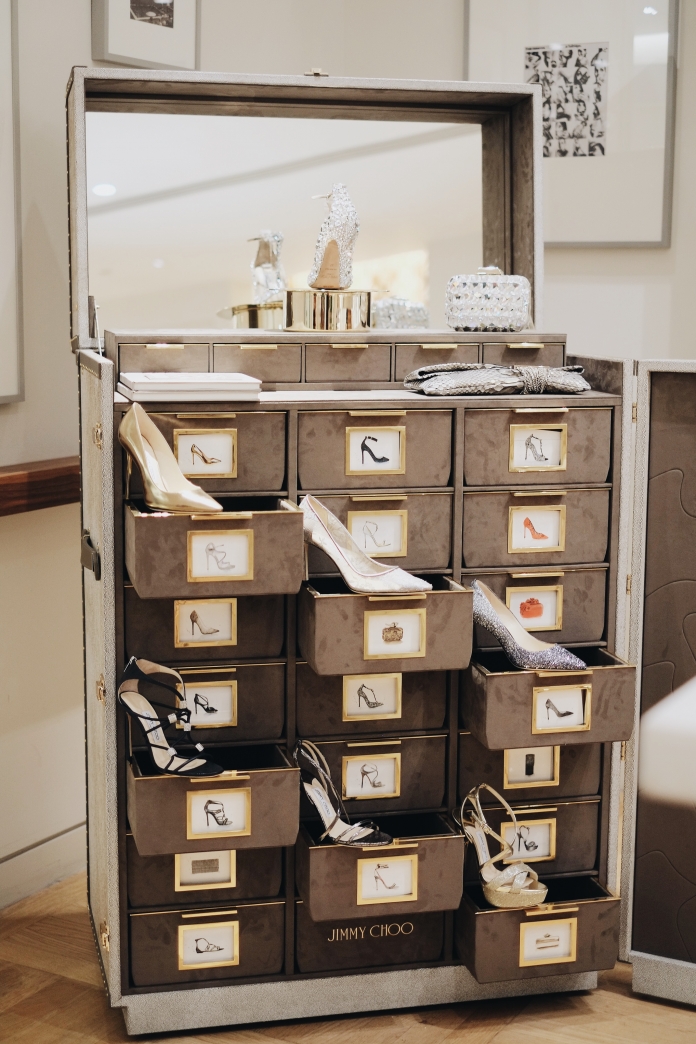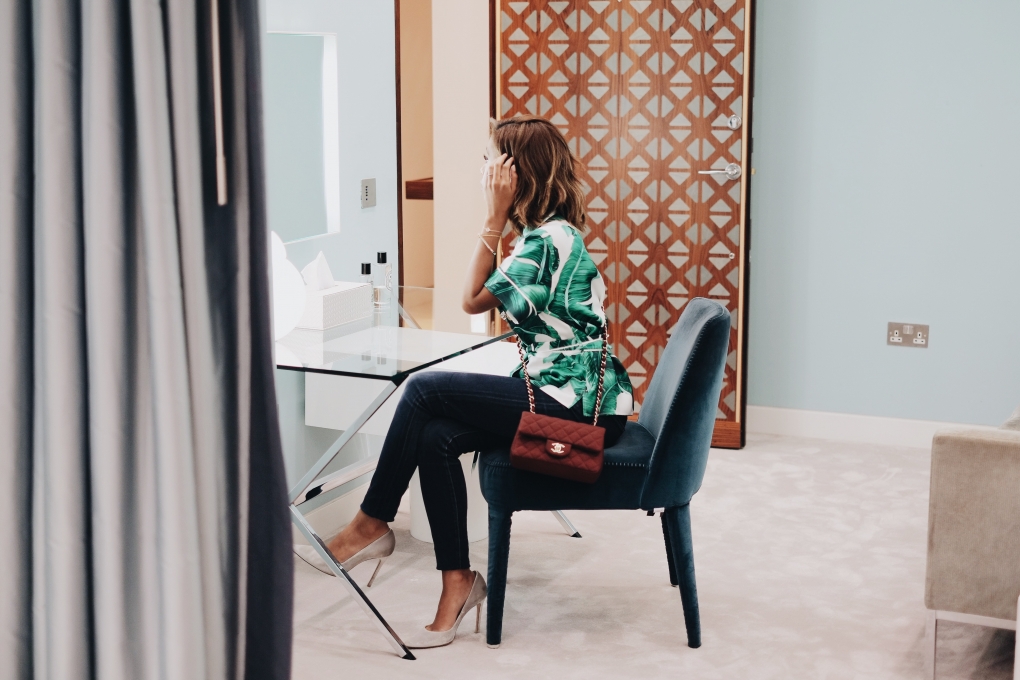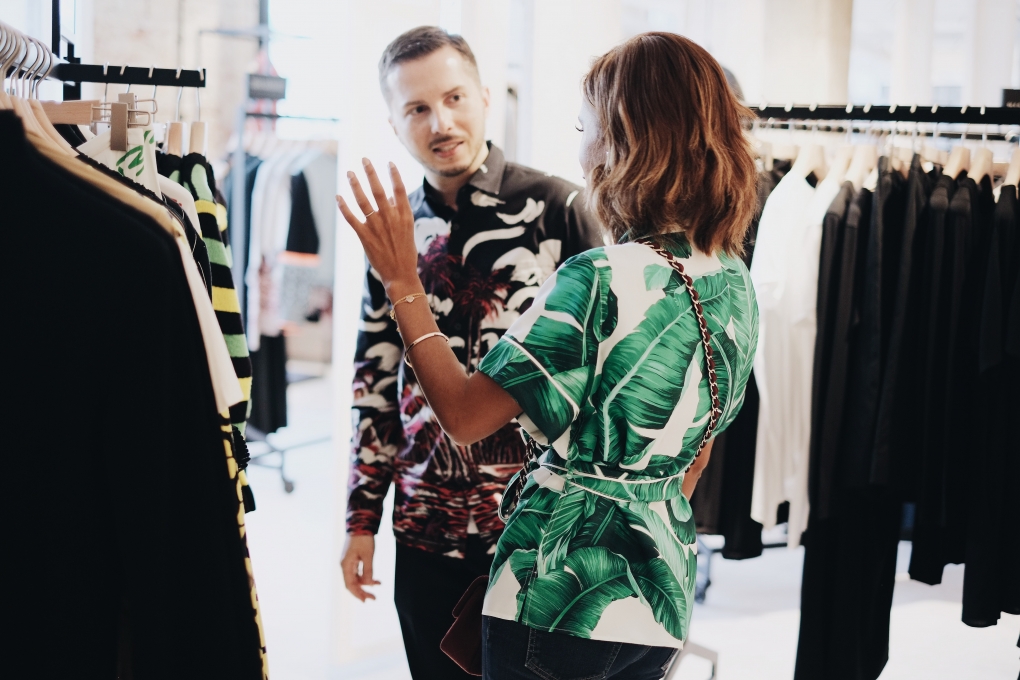 6pm: well after losing myself in the department store and just fooling around in the Personal Shoppers suit, I finally ended up in none other than the one place I love to be, the tax back lounge. One of the many reason why I love shopping is London is getting my tax back, exciting right? So just like the shoppers lounge you have the privilege of having you own personal suit to get all of your tax refund papers sorted, maybe all by yourself or with your entire family, to know more visit the Selfridges Tax Free pages HERE Just know that you have to spend a minimum amount I think about 10,000 £ to be able to enjoy this luxury!