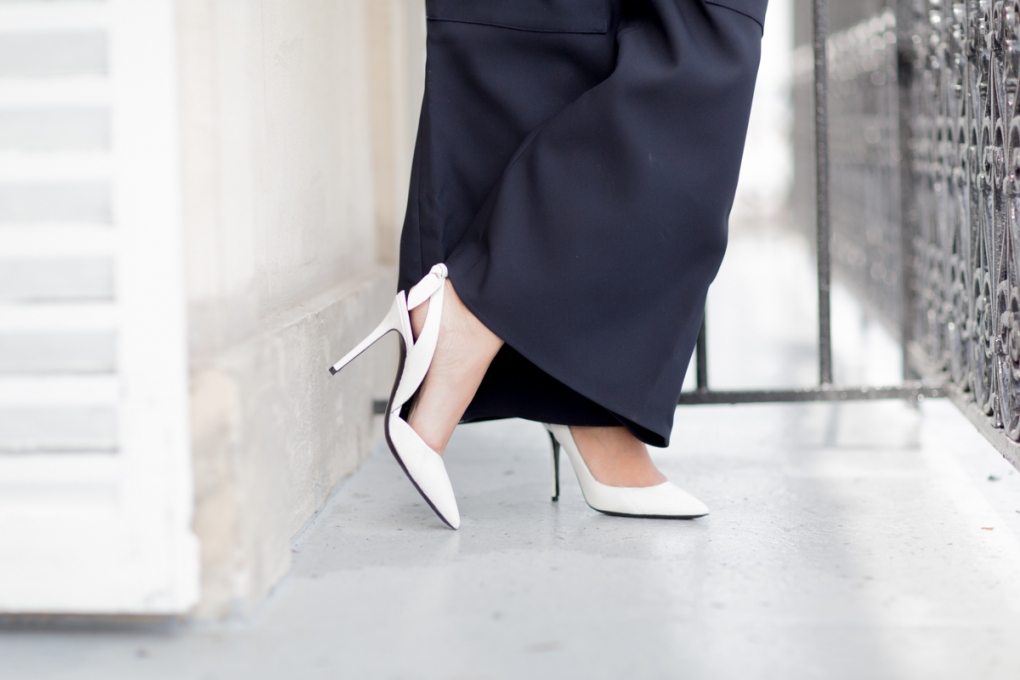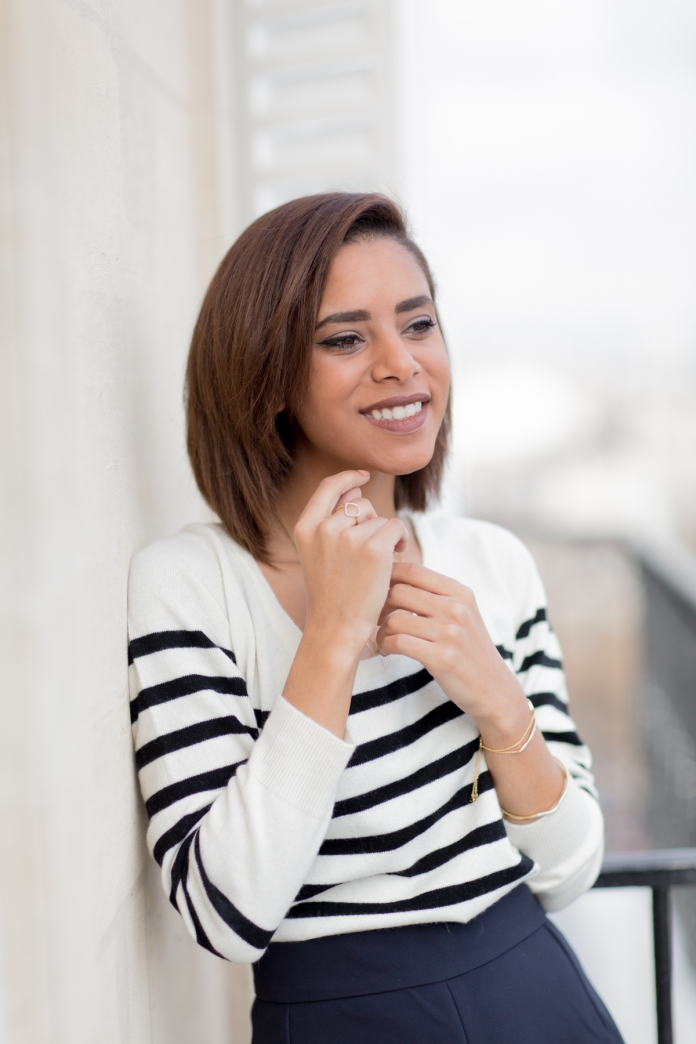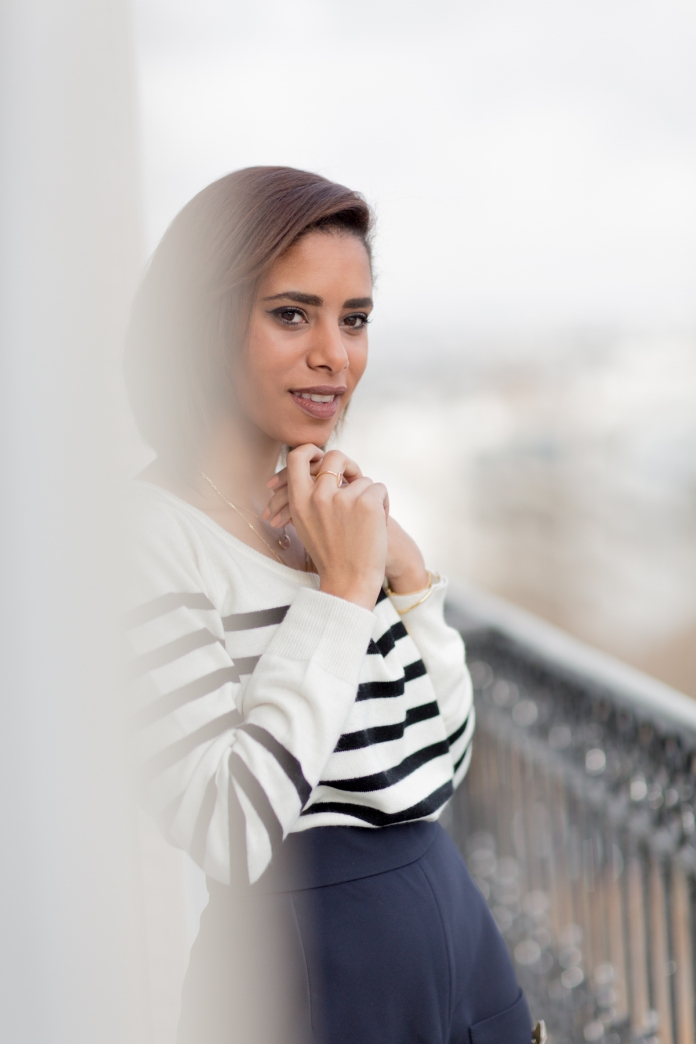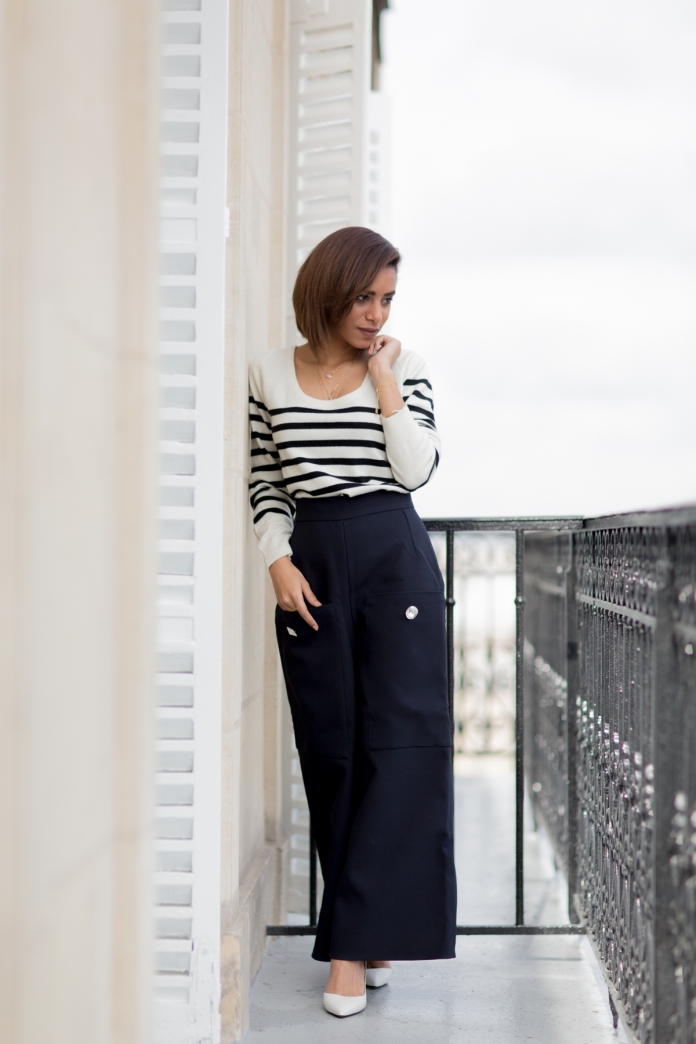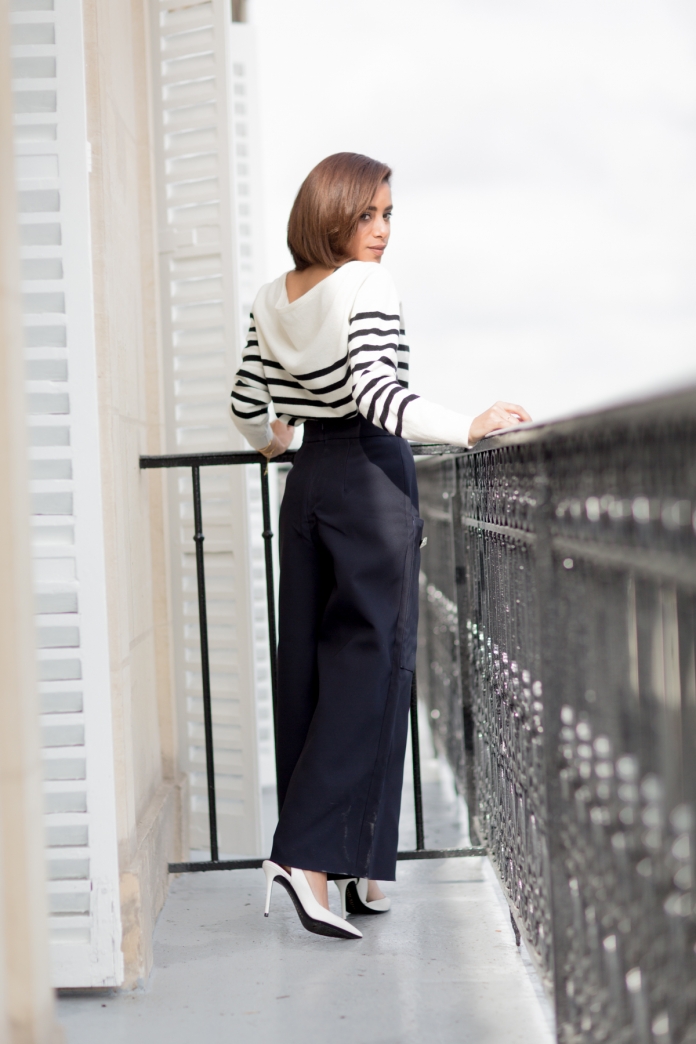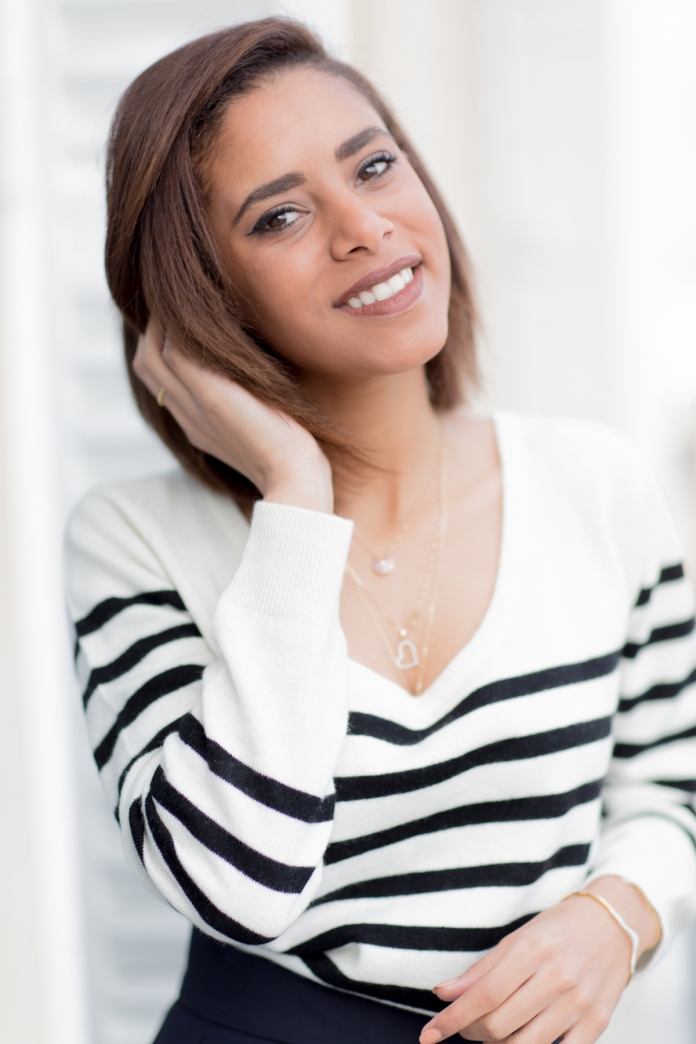 Photography by Reem Kanj
Pants by Poca & Poca, Nadya Hasan Shoes, Riley Sweater
Working hard or hardly working? Well personally I wish it was the second one but no time to rest. I mean does Beyoncé ever rest?? So here's one of my last looks from my trip in paris .. One more to go!
So let's just put it this way.. I have a thing for anything with stripes! I love stripped tops, skirts, dresses whatever you can stripe I'm on it like sonic!
I paired up this striped sweater with one of my all time favorite brands Poca and Poca. They make fabulous pants & skirts and you should get your hands on them for sure!
Oh ehm … Let's not forget to focus on my shoes? Yup they are by yours truly … Moi! Oh how proud can I be at this moment..  my Nadya Hasan shoe line is in stores and online.. so make sure you check them out on www.nadyahasan.com happy shopping!