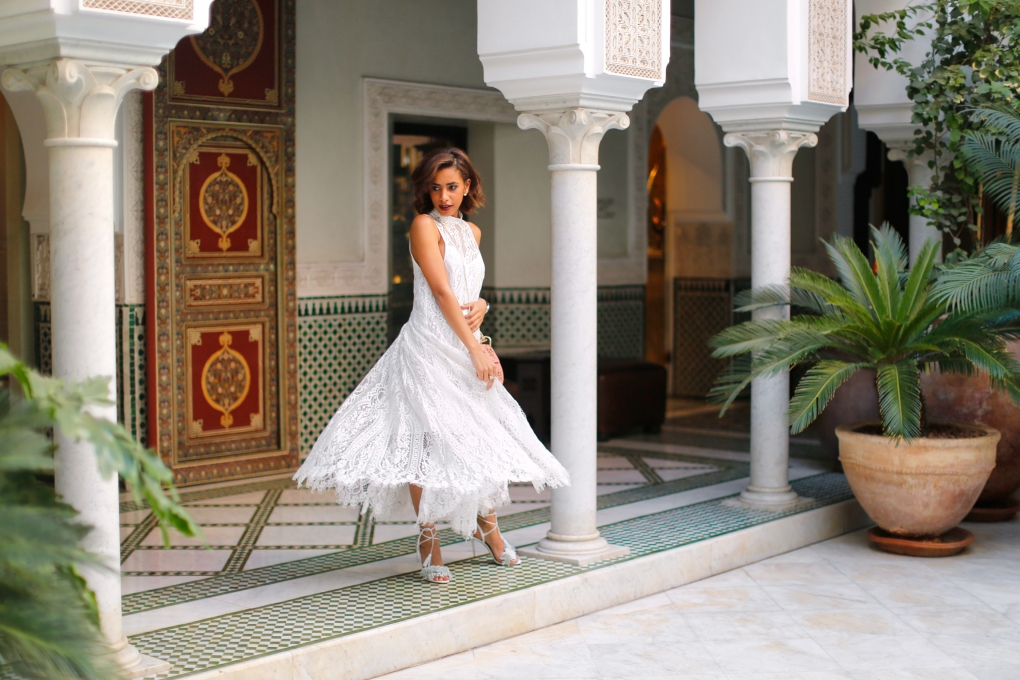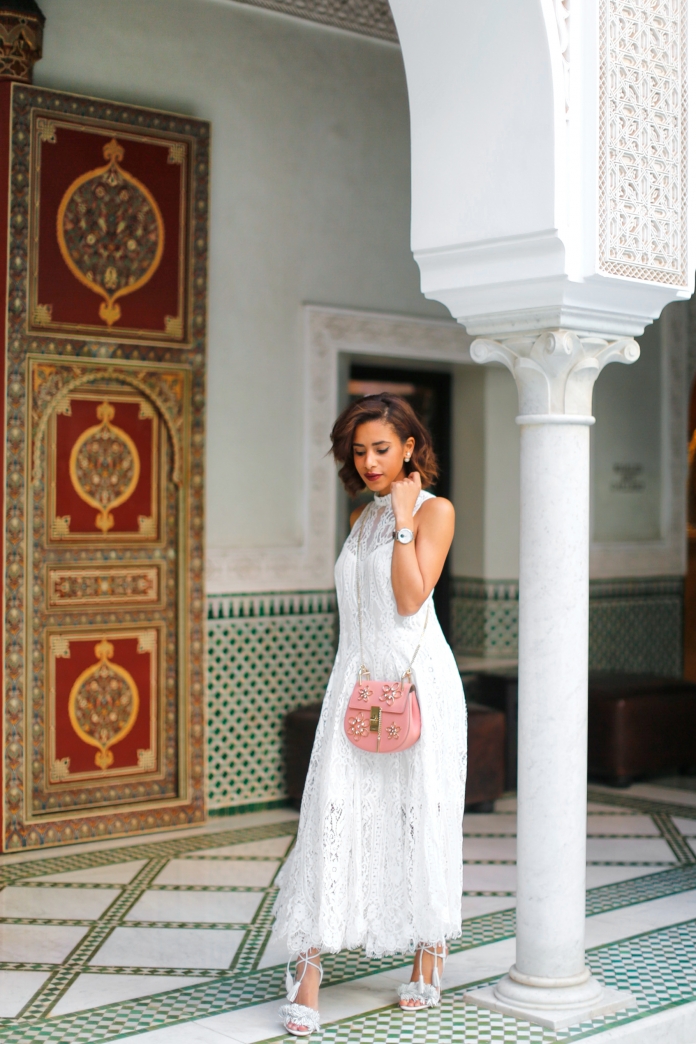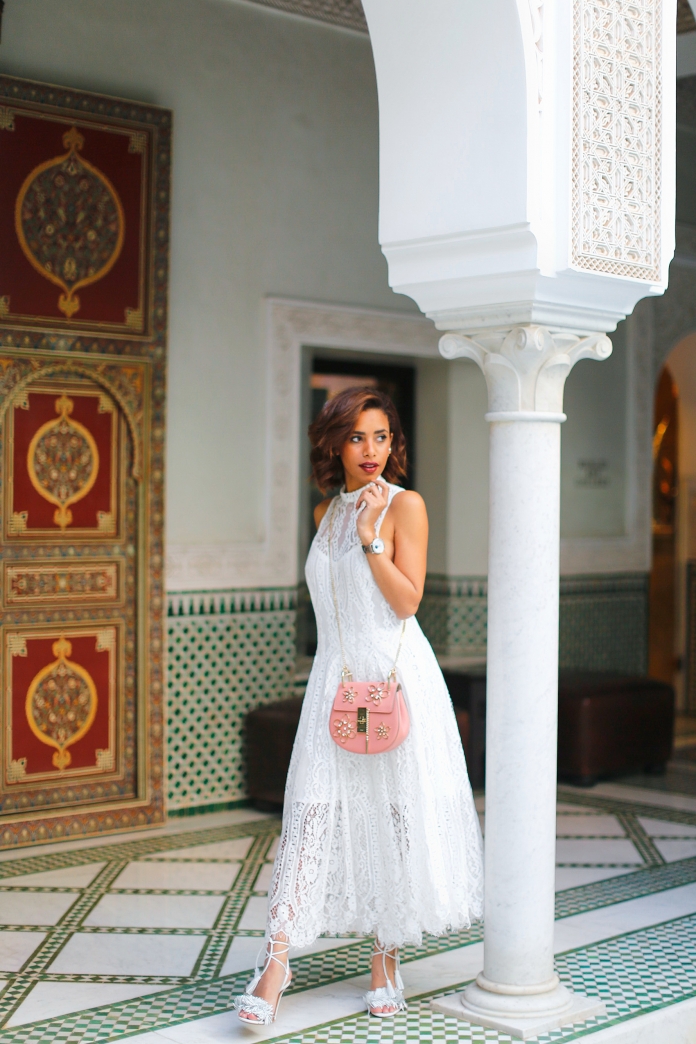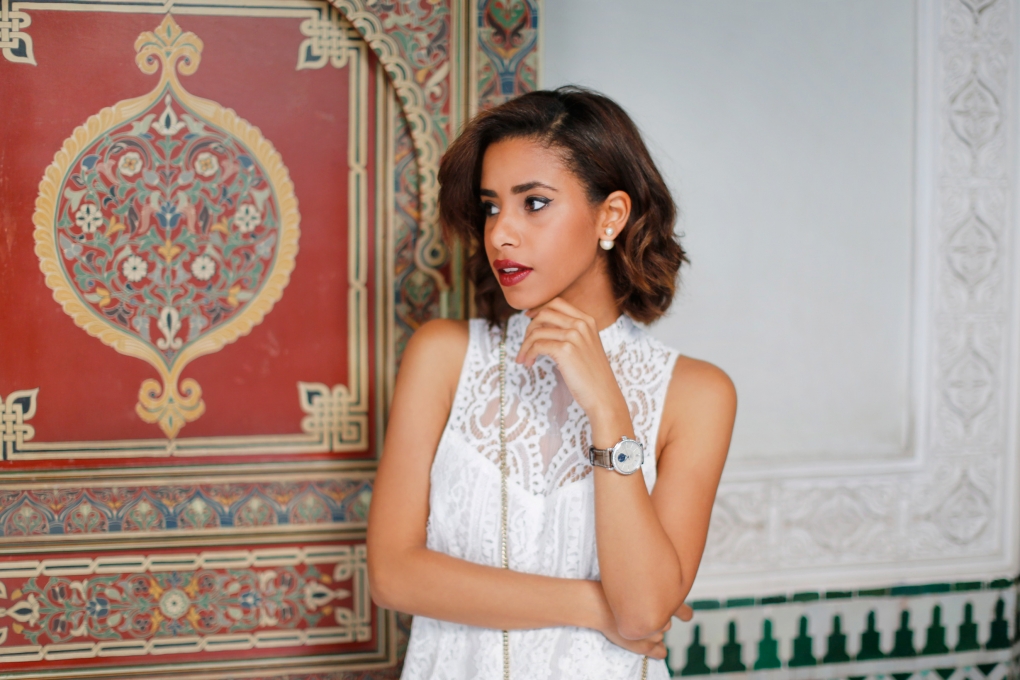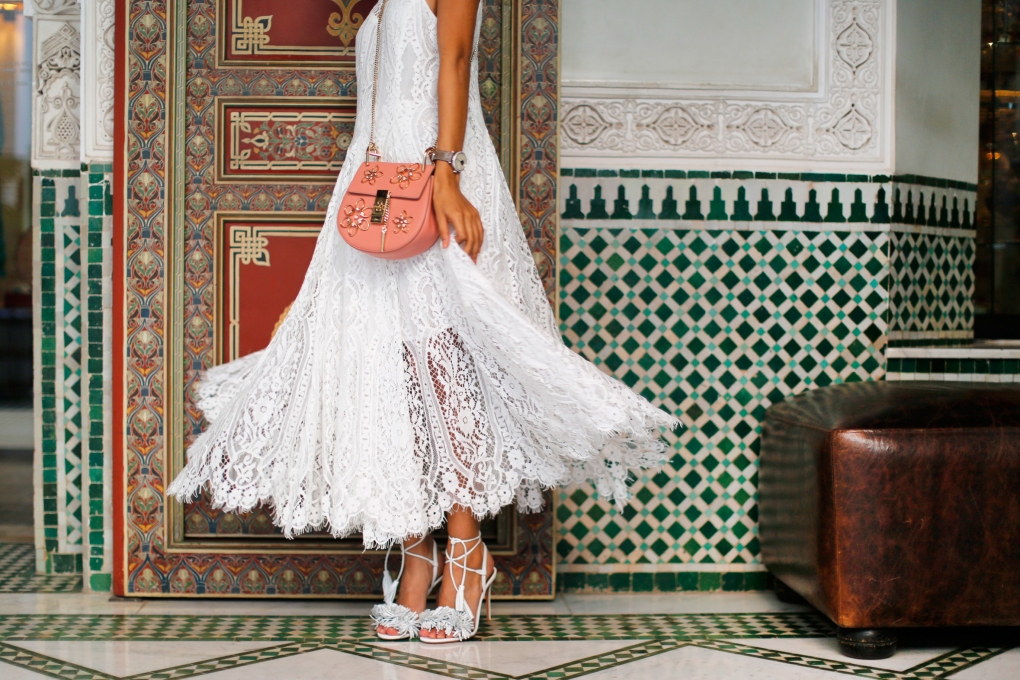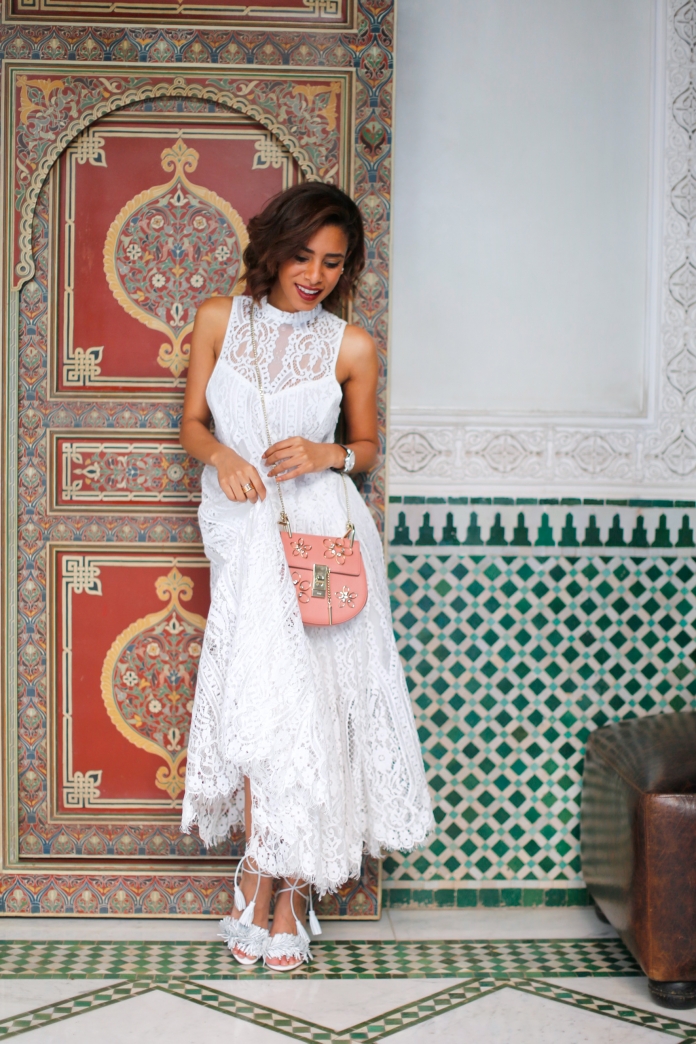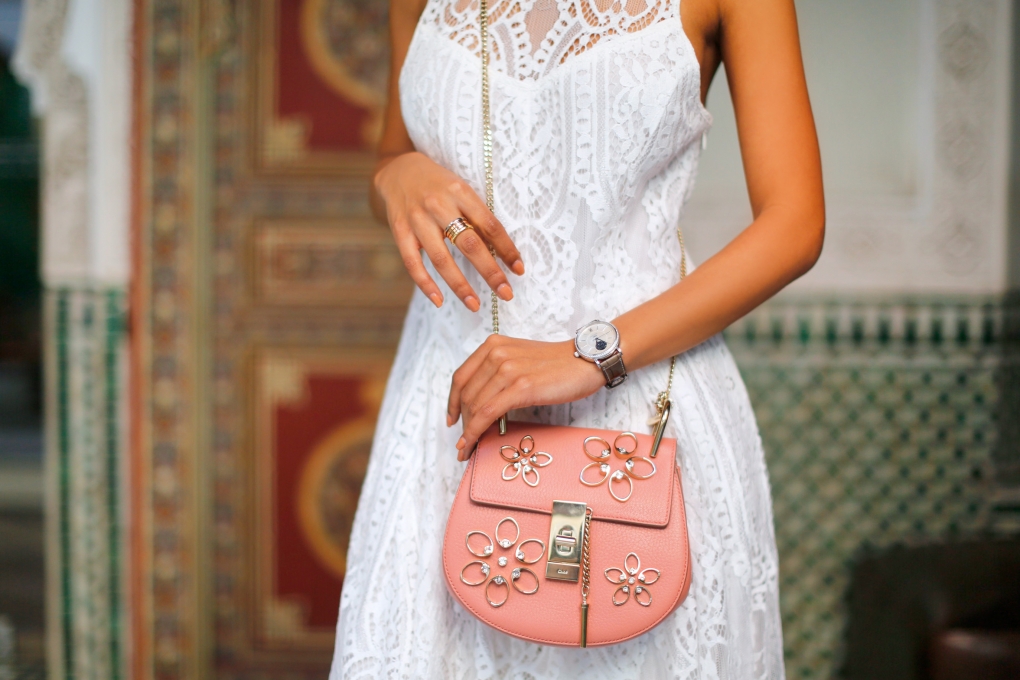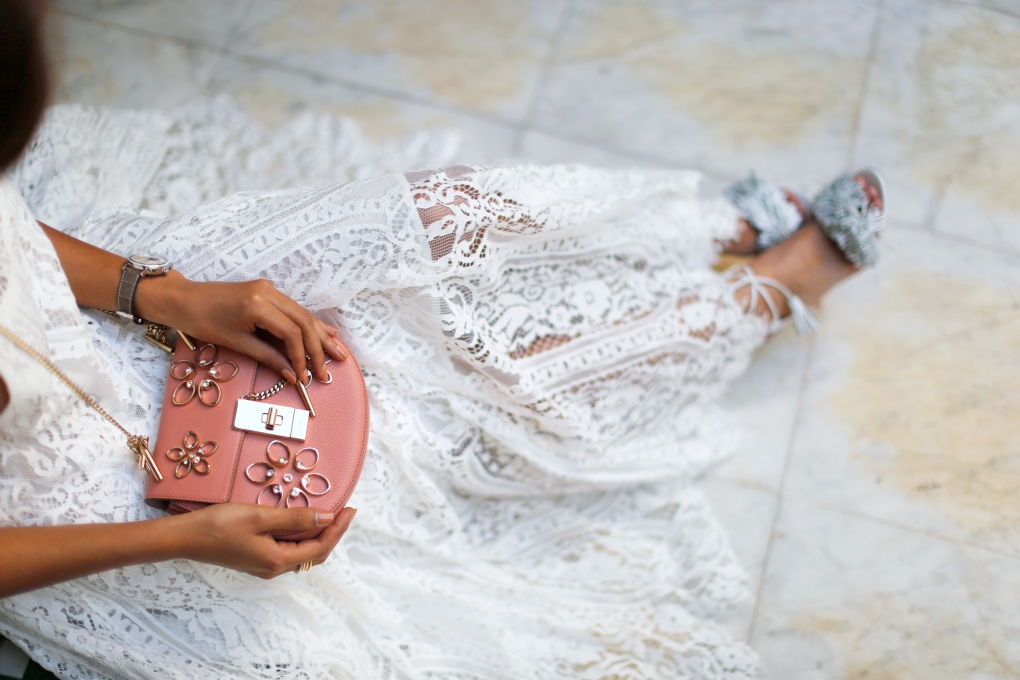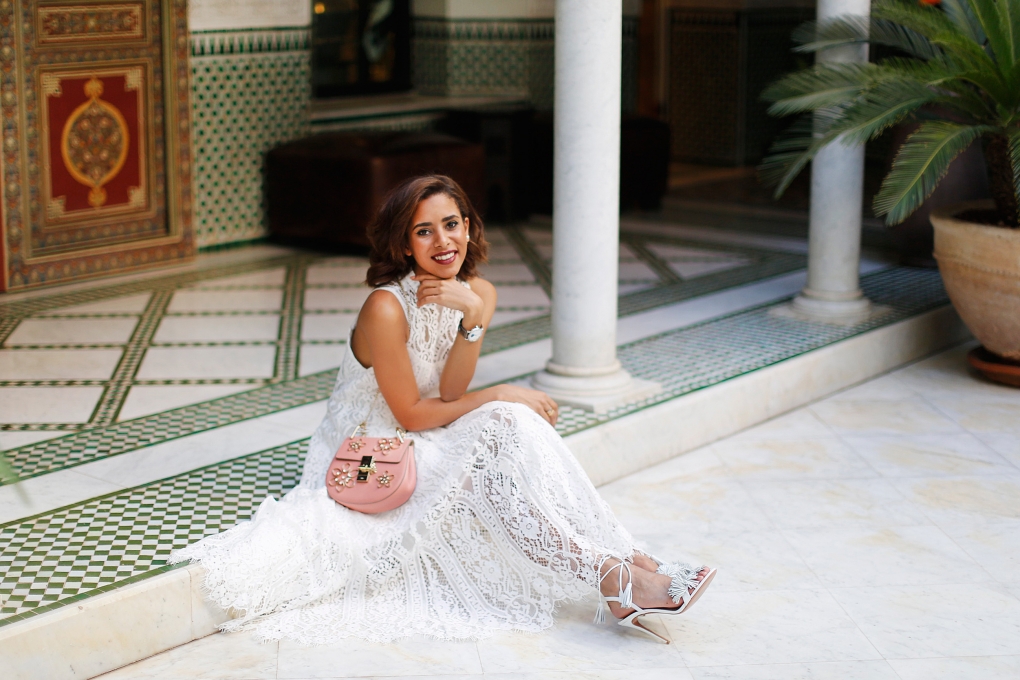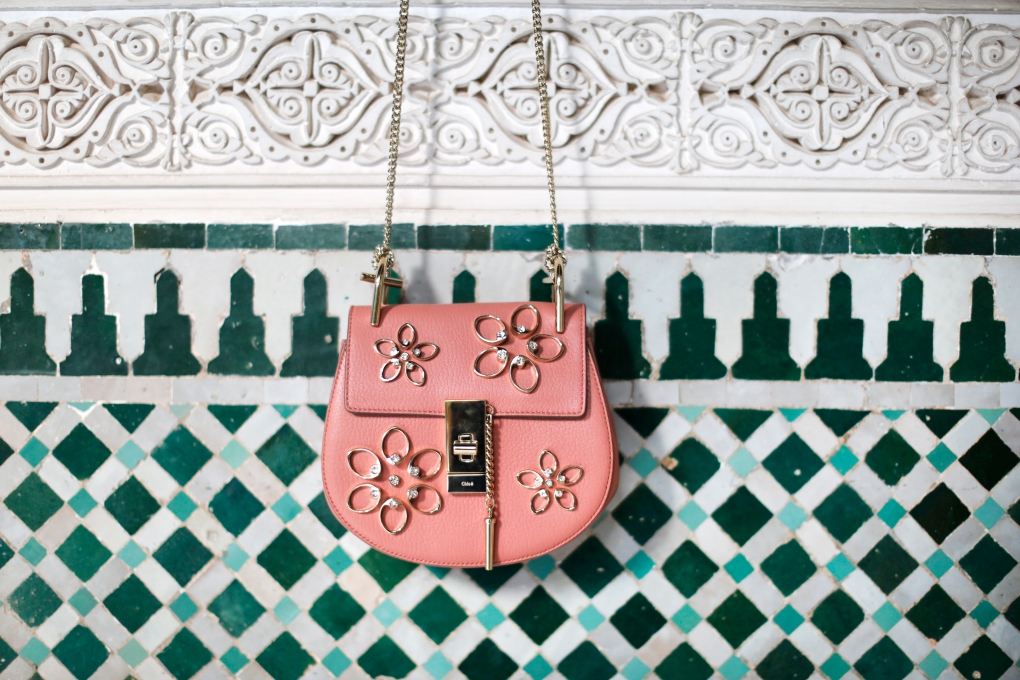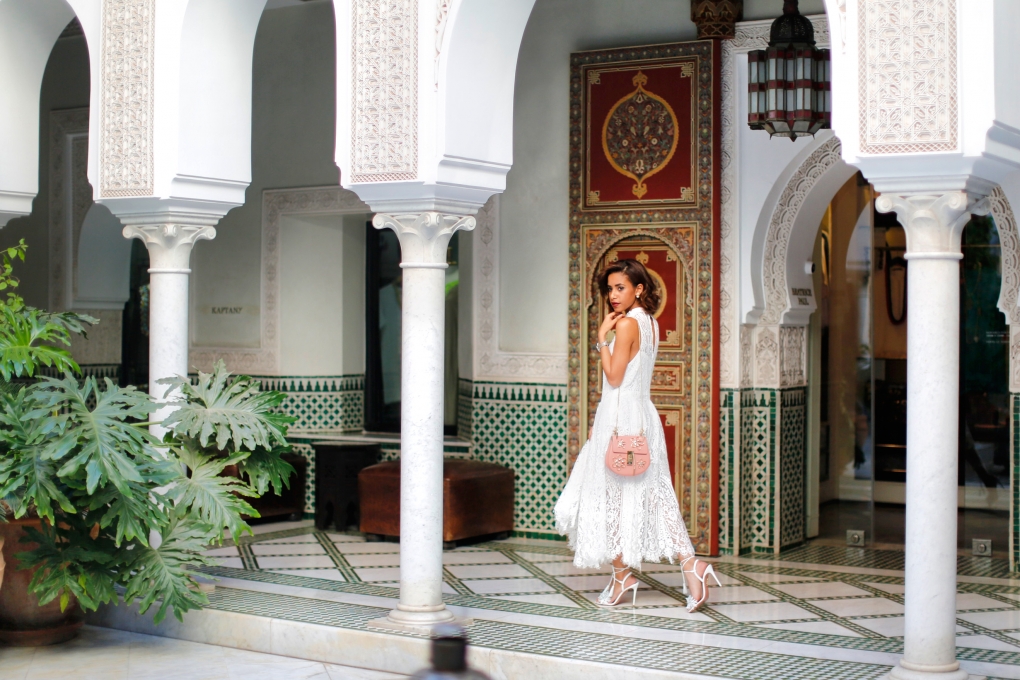 Photography by Natalya Kanj
Dress by Free People, Chloe Drew Bag, Aquazzura Shoes
Finally getting around to posting my looks from Marrakech! Oh I can't begin to explain how in love I am with the city and its beautiful people!
I stayed at the La Mamounia while I was in Marrakech and I was treated like royalty. I mean what's not to love about a beautiful hotel with beautiful picturesque corners, walls, floors and simply everything. Which only meant one thing really, PHOTOSHOOTS!!! Starting with this look.
I wore this white dress just so that I don't over shine my Chloe Drew – Middle East Exclusive bag. The bag was made exclusively for middle eastern customers and in limited numbers. The color is perfect for the summer and the Swarovski crystals give it that extra umph, don't you think so? The Chloe Drew bag is one of my favorite bags just because it's easy to wear and practical. You would usually think to wear it only in a casual scene, but with this one I think let me carry it everywhere.
Make sure you pass by the Chloe boutique to own your very own limited edition Chloe Drew Bag (hurry I hear they are almost sold out)