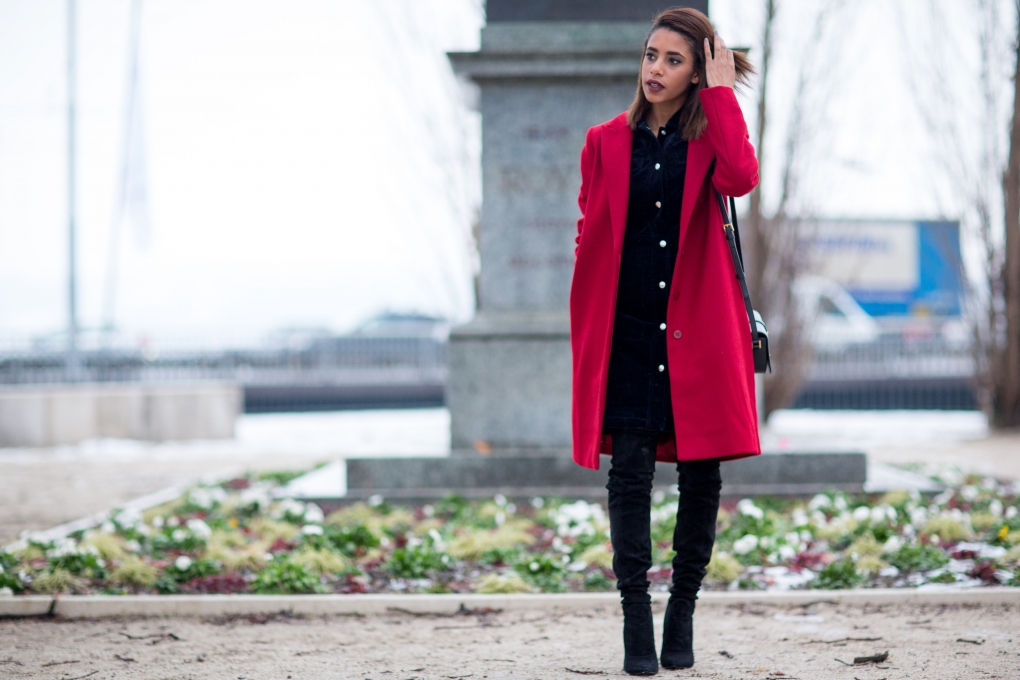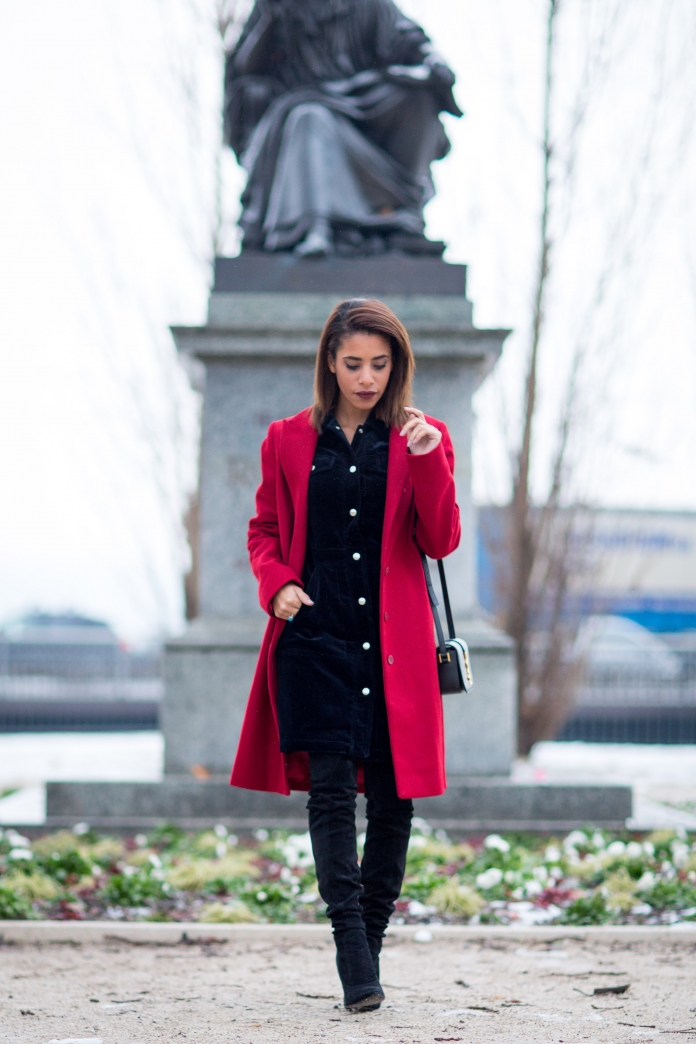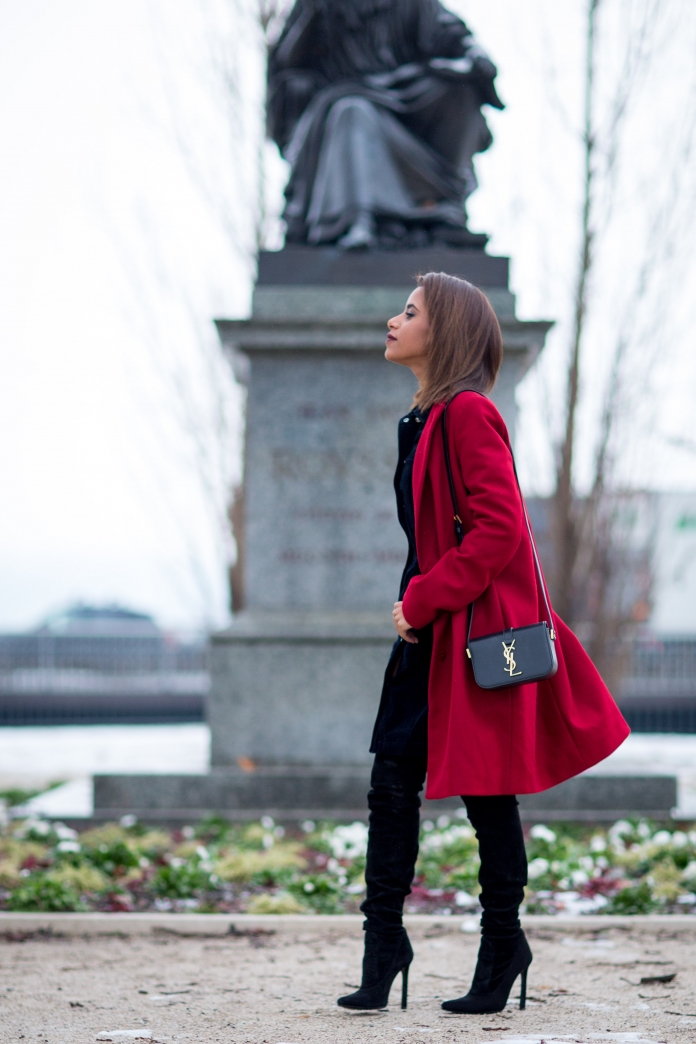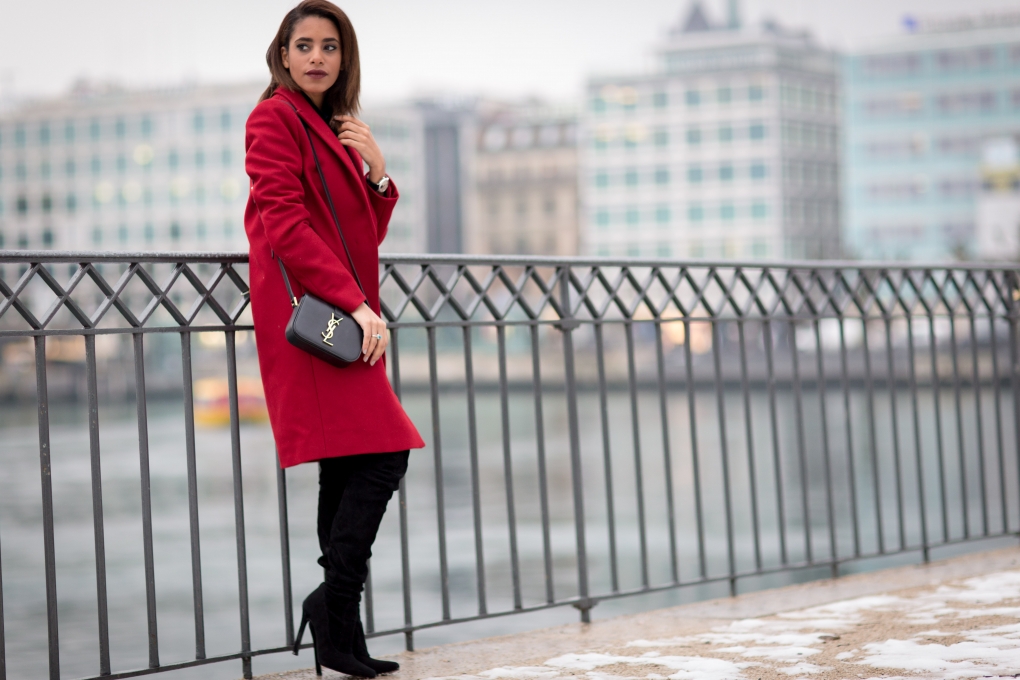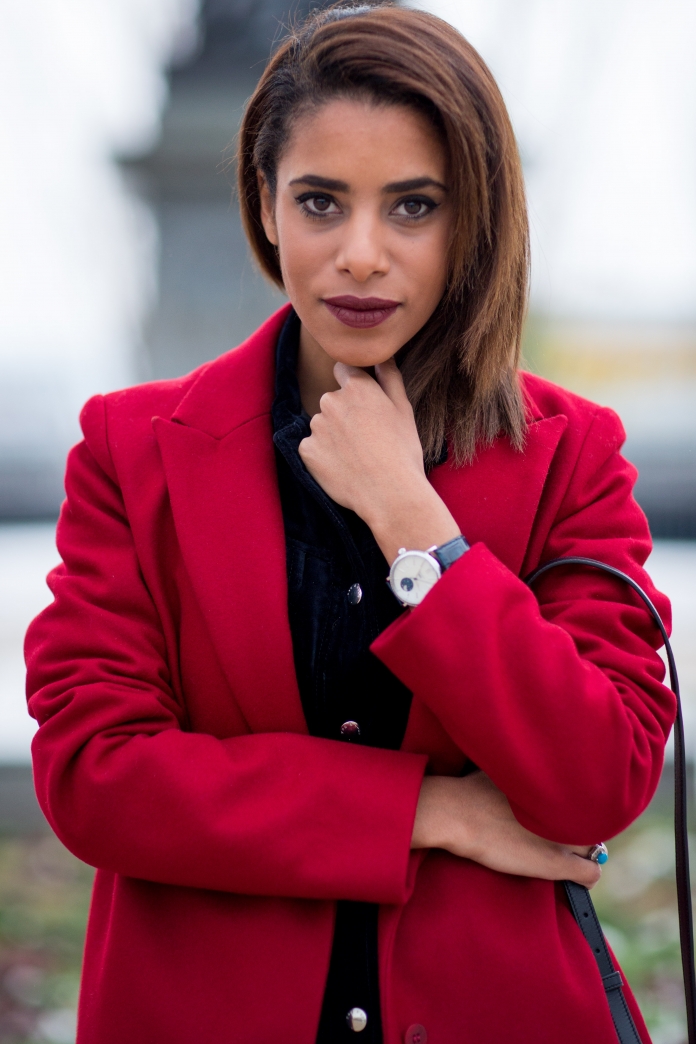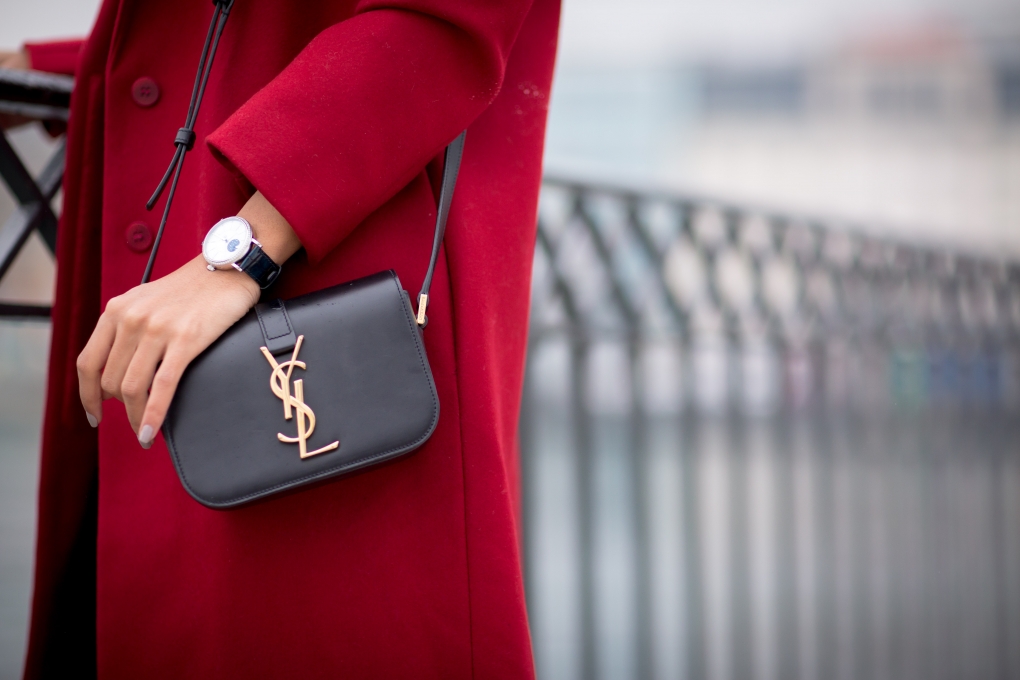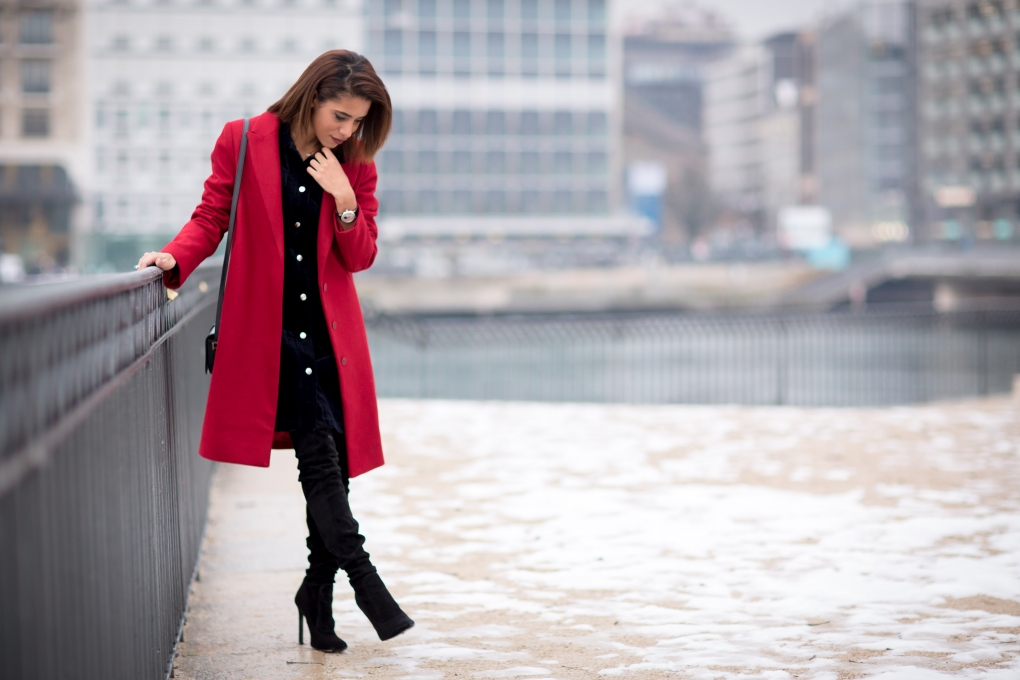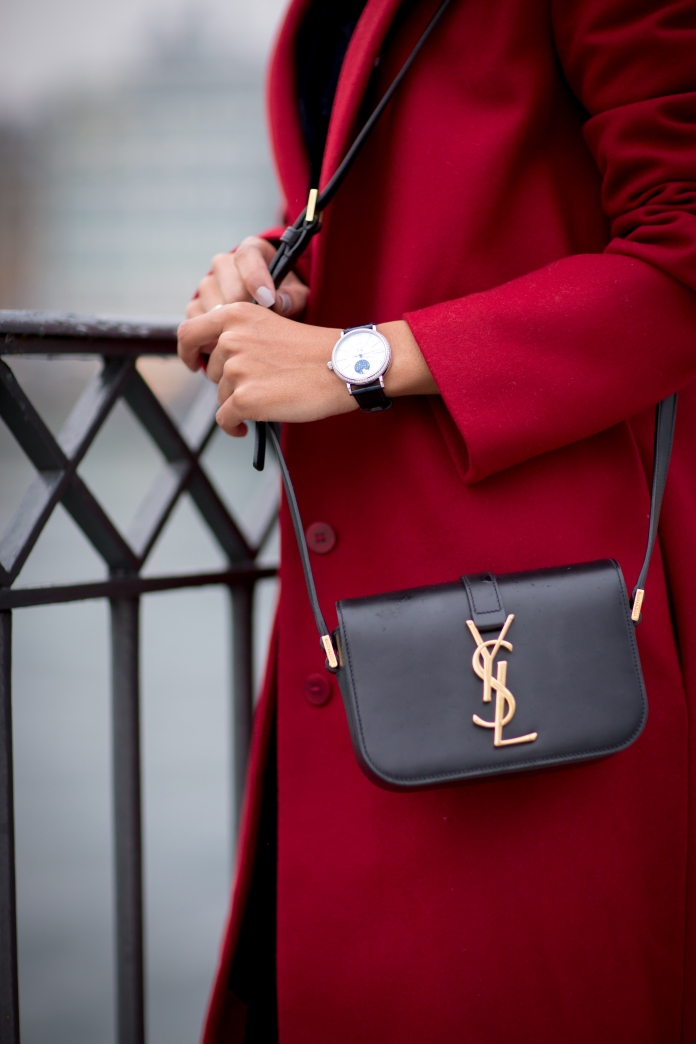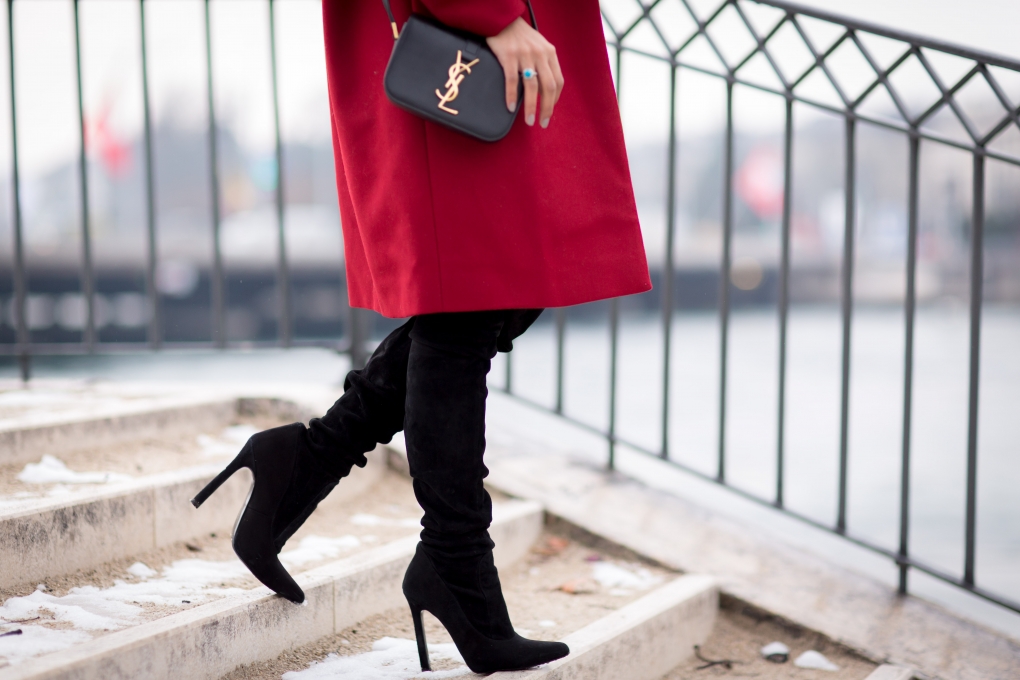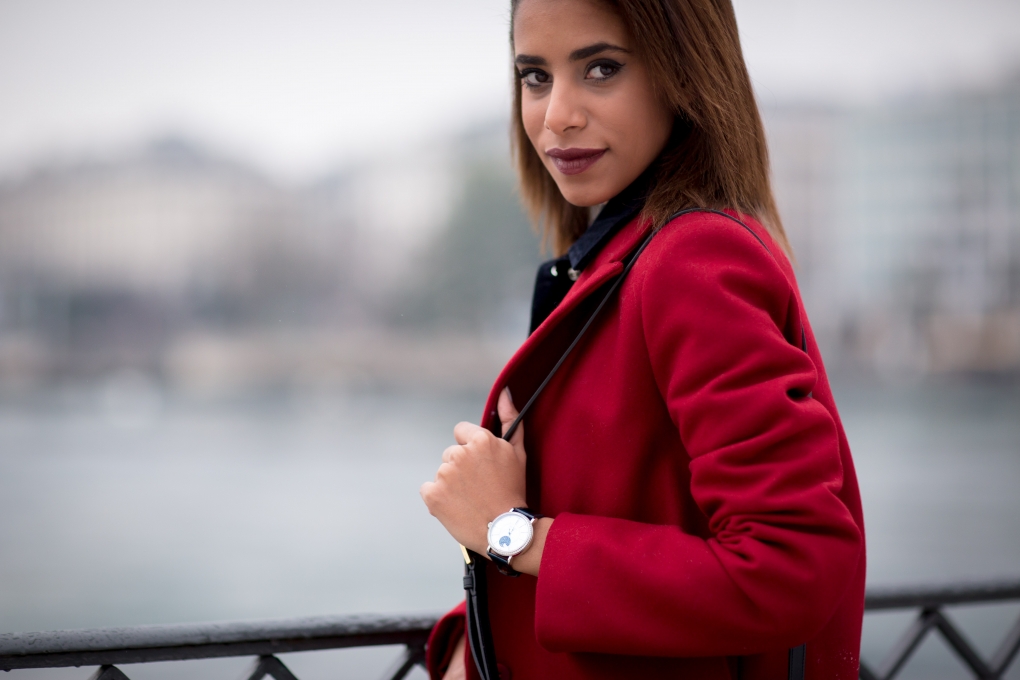 Photography by Darrel Hunter
Dress from Rag & Bone HERE, Similar HERE HERE HERE, Coat by COS Similar HERE & HERE, Saint Laurent Bag, IWC Watch
Hey guys, hope everyone's well. I am just trying to plan a getaway for April, I need to travel somewhere cool and exotic, just anywhere you know to get away from life and people and obligations. I feel that every year that goes by, there more and more to take care of and it's the little things that get to me the most I think.
 Anyway, earlier last month I travel to Geneva for a few days to attend the IWC gala dinner and oh my, was that a lot of fun! We danced the night away, mingled with super models and celebrities and believe it or not professional bull fighters, insane right? It was honestly a perfect night and I didn't want it to end!
 But moving on to some of my looks, I wore this outfit one morning around one of the lakes in Geneva. Who doesn't like a great red coat? Right! And underneath is this comfortable dress by …. From Shop Bop, shop the dress HERE and I also love this one HERE.