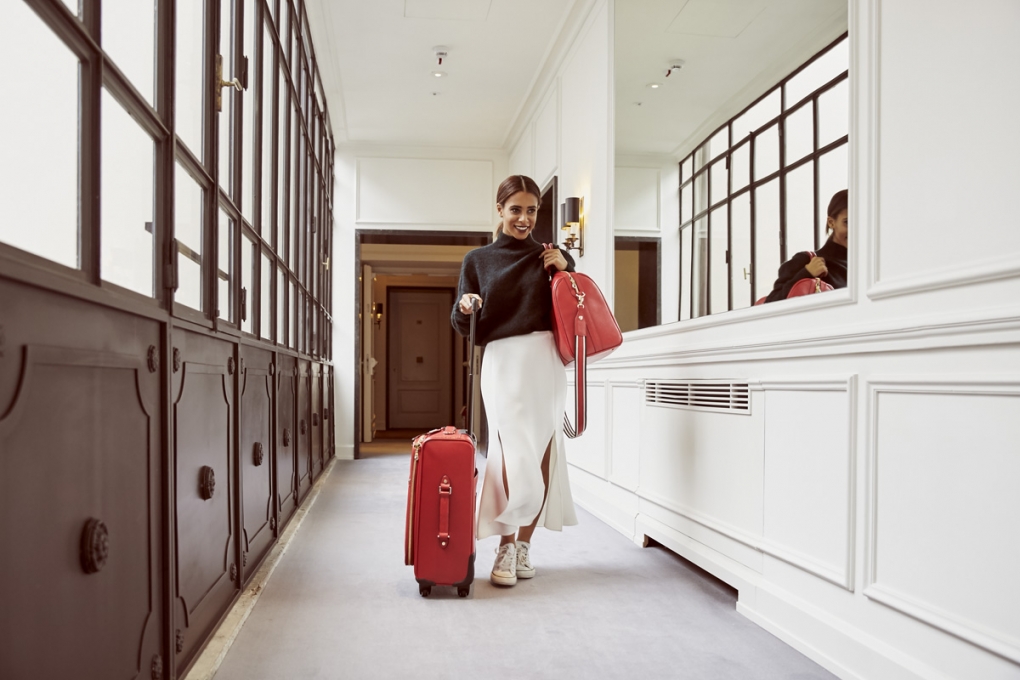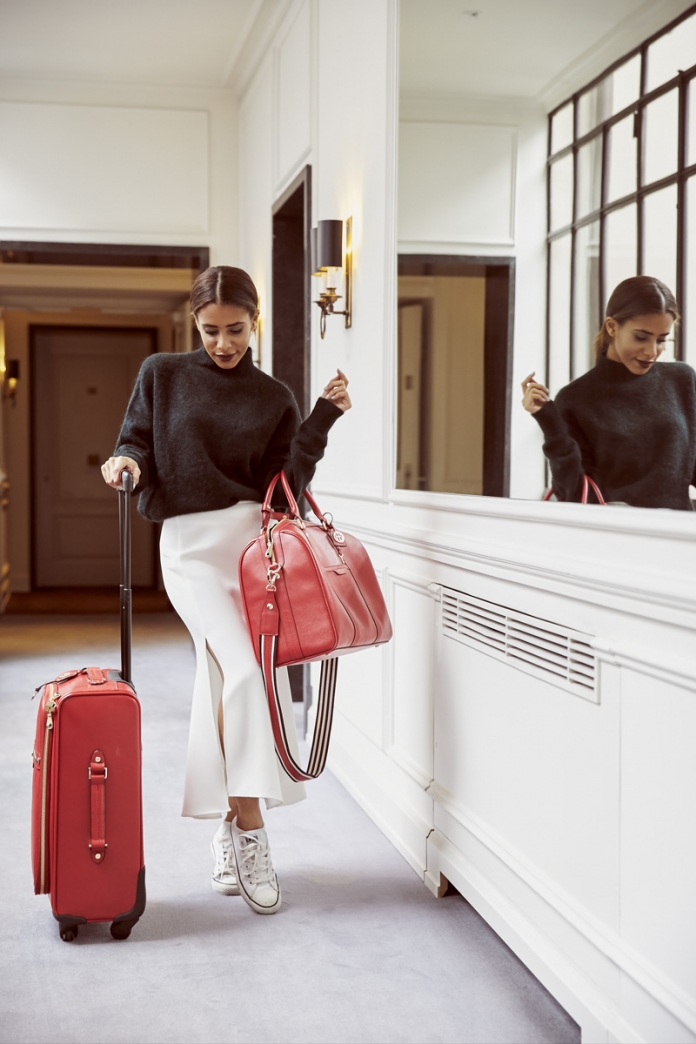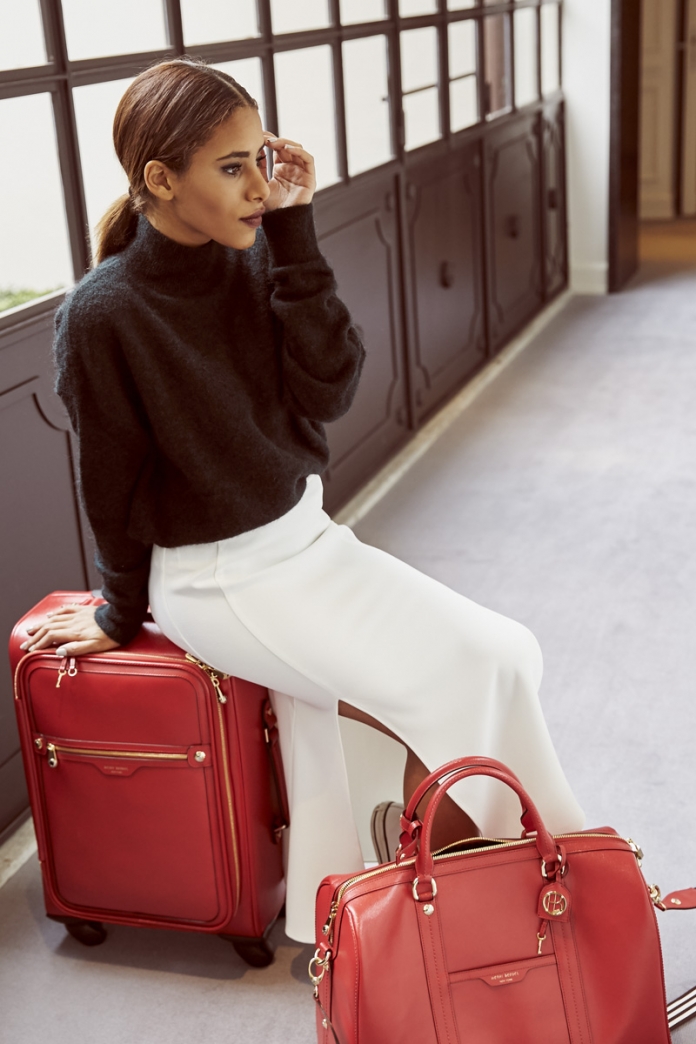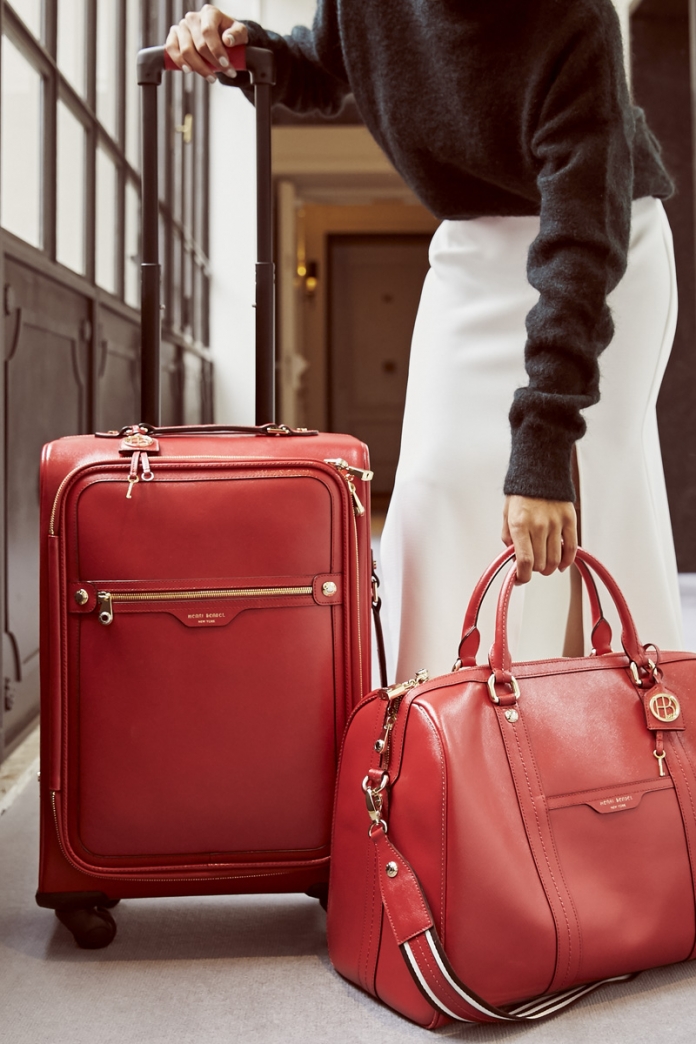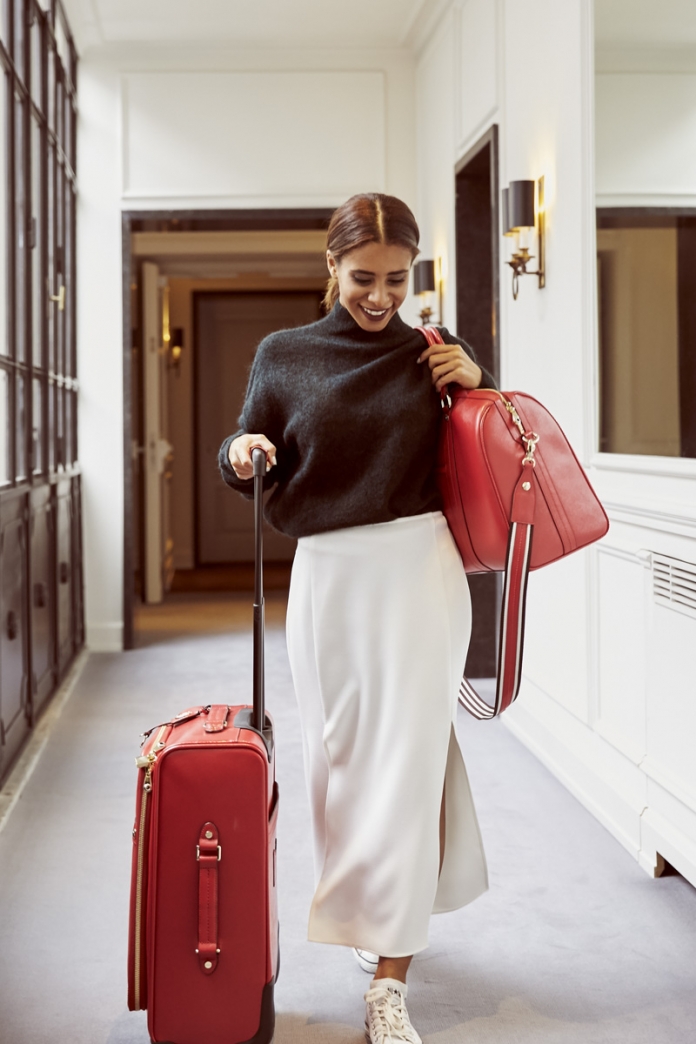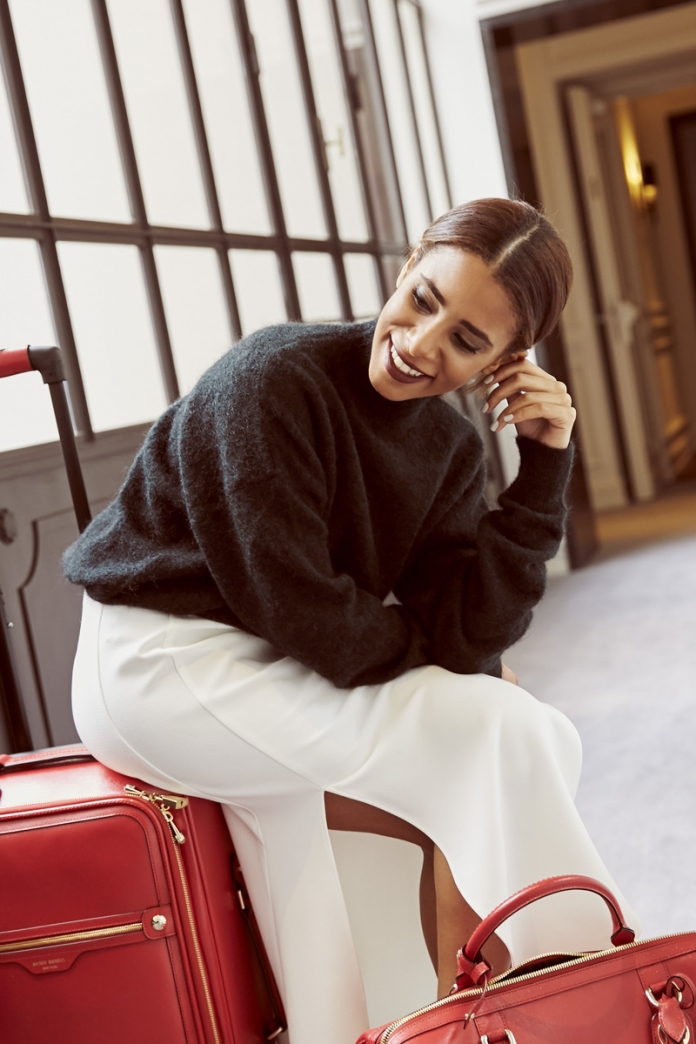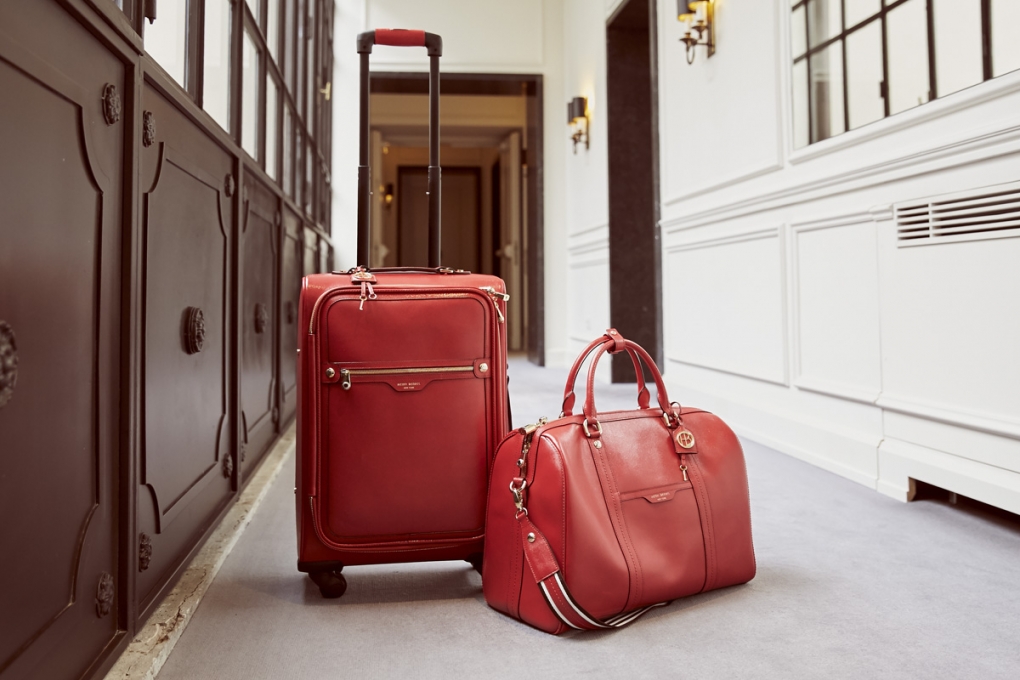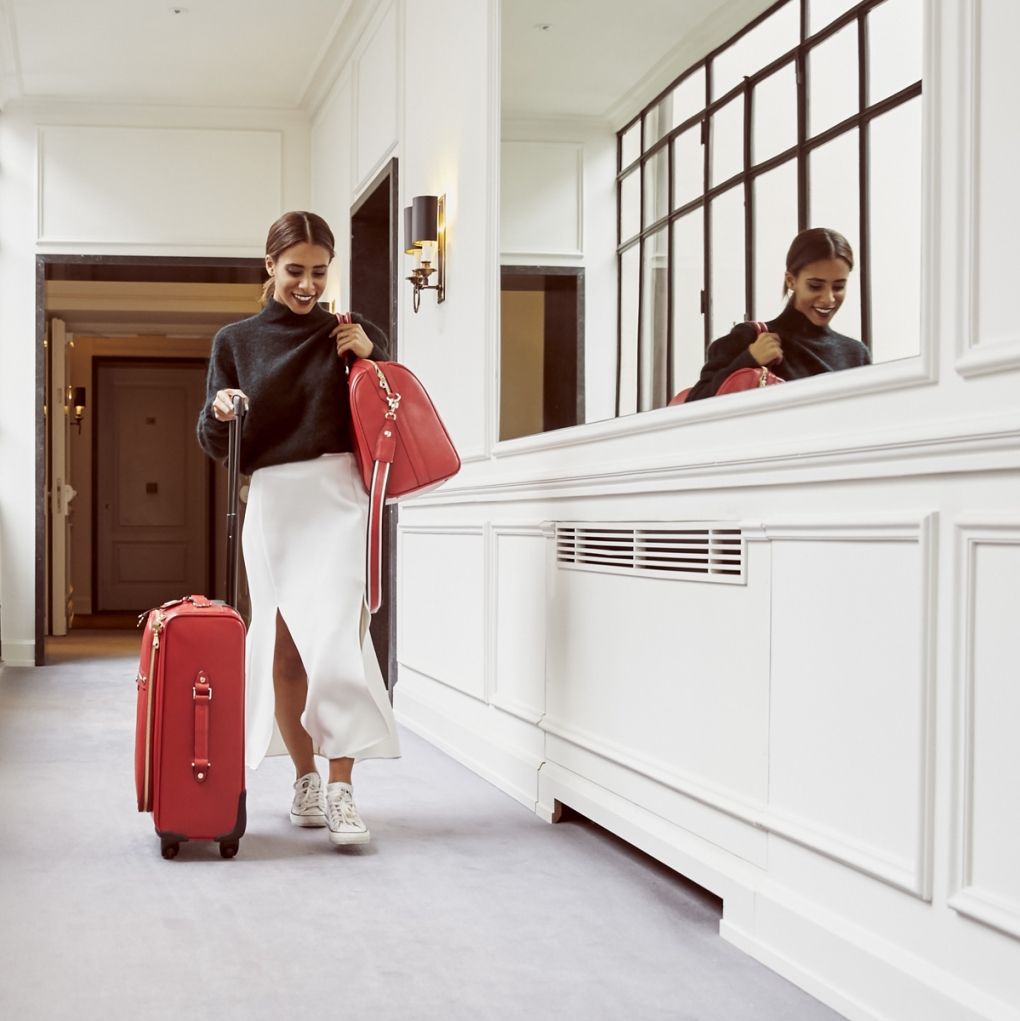 Photography by Agnieszka Wojtun
Bags by Henri Bendel West 57th  Wheelie (Shop in red HERE in croco HERE) Weekend Duffle (Shop in red HERE in croco HERE), Convers Shoes, The Fifth Label Skirt, H&M Knit
Henri Bendel, I guess most of you know it as one of the famous accessories brand in New York right? Well i must say they make some of the most amazing travel bags I have ever came across. I recently flew to Rome and I couldn't have been happier to get new travel bags with me. The West 57th Wheelie bag is so easy to push and believe it or not very spacious. I actually could fit 2 full outfits and 3 pairs of shoes amongst other things. If you don't believe me just shop and find out.
Another thing is the weekend bag! If any of you know me well you would know how important a weekend bag is to me. I live off my suitcase and on weekends off of my weekend bags and this gorgeous and fierce West 57th weekend duffle is everything. Again very spacious and comfortable to cary.
To finish off the entire set you can also buy the West 57th Backpack in red HERE & in black HERE and Train Case HERE
P.S They now ship internationally!