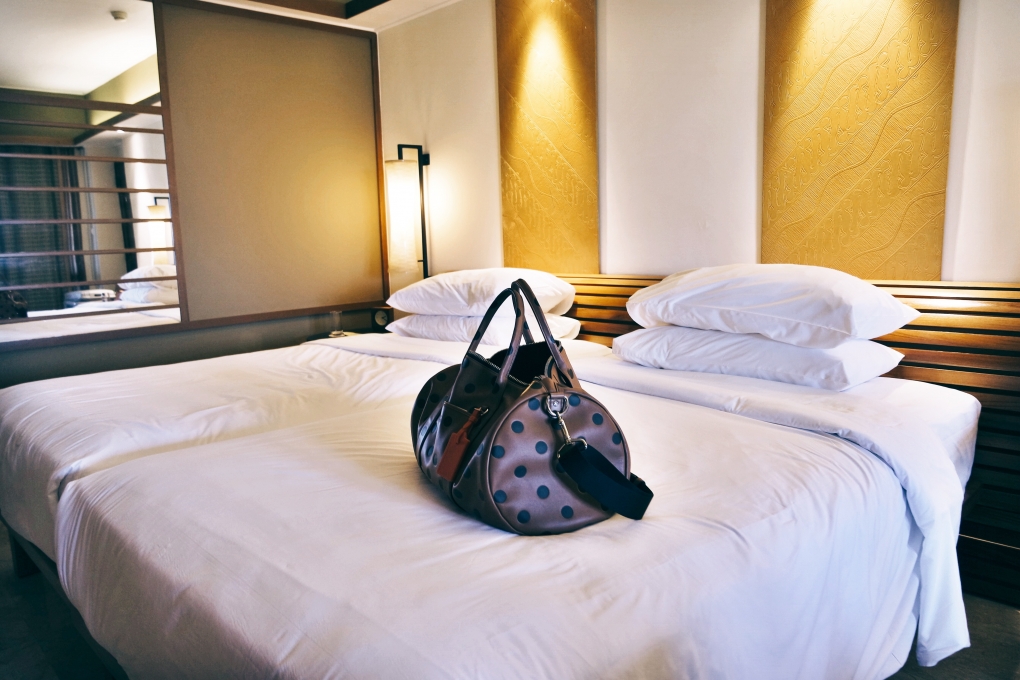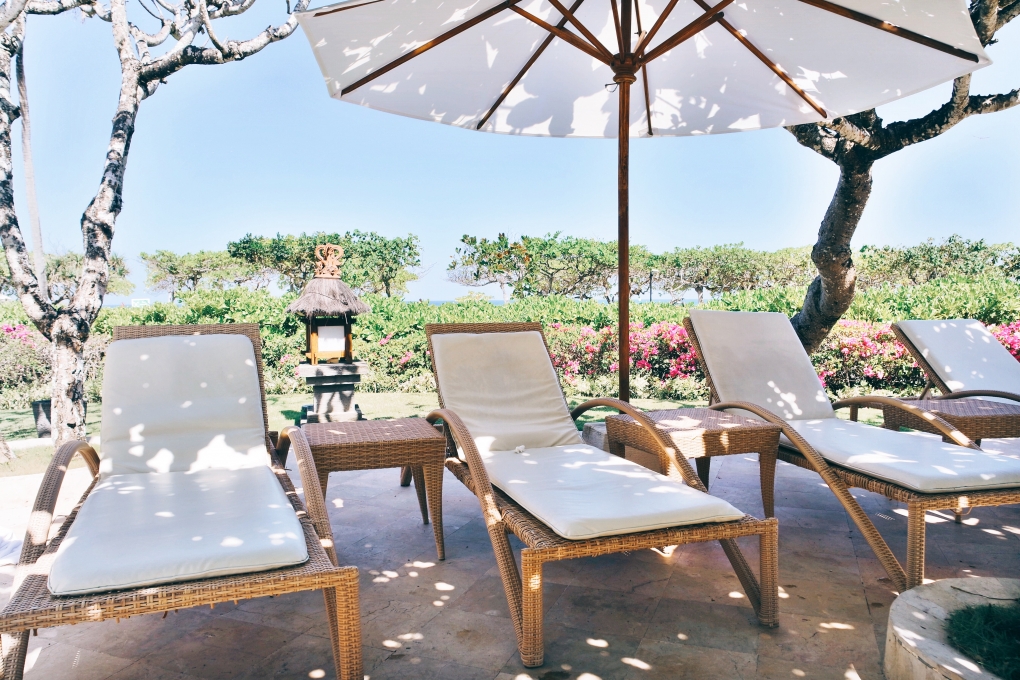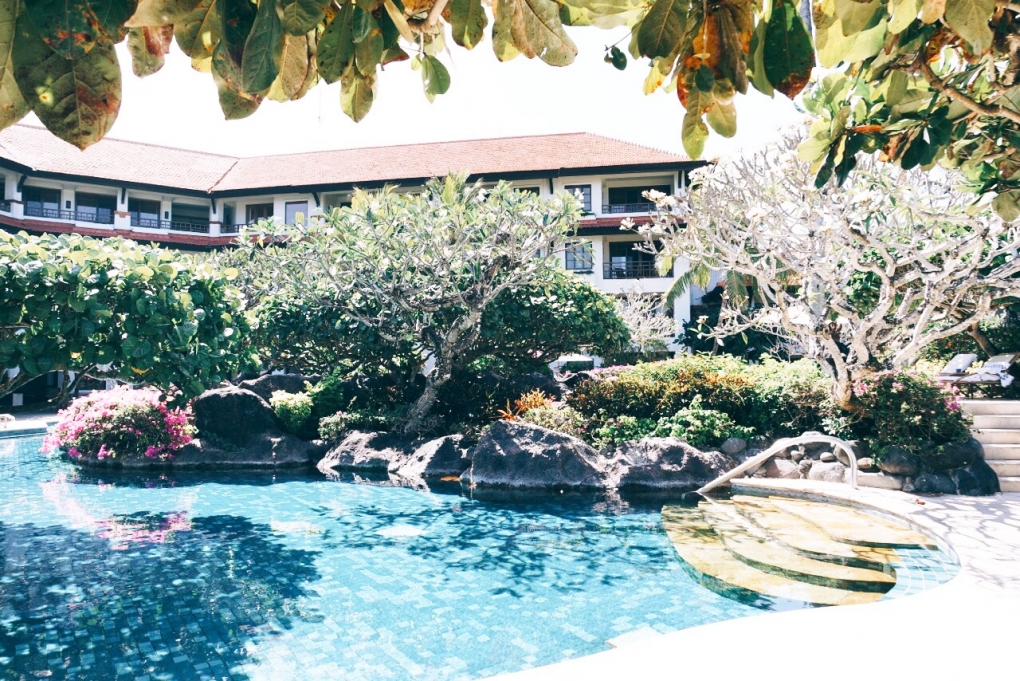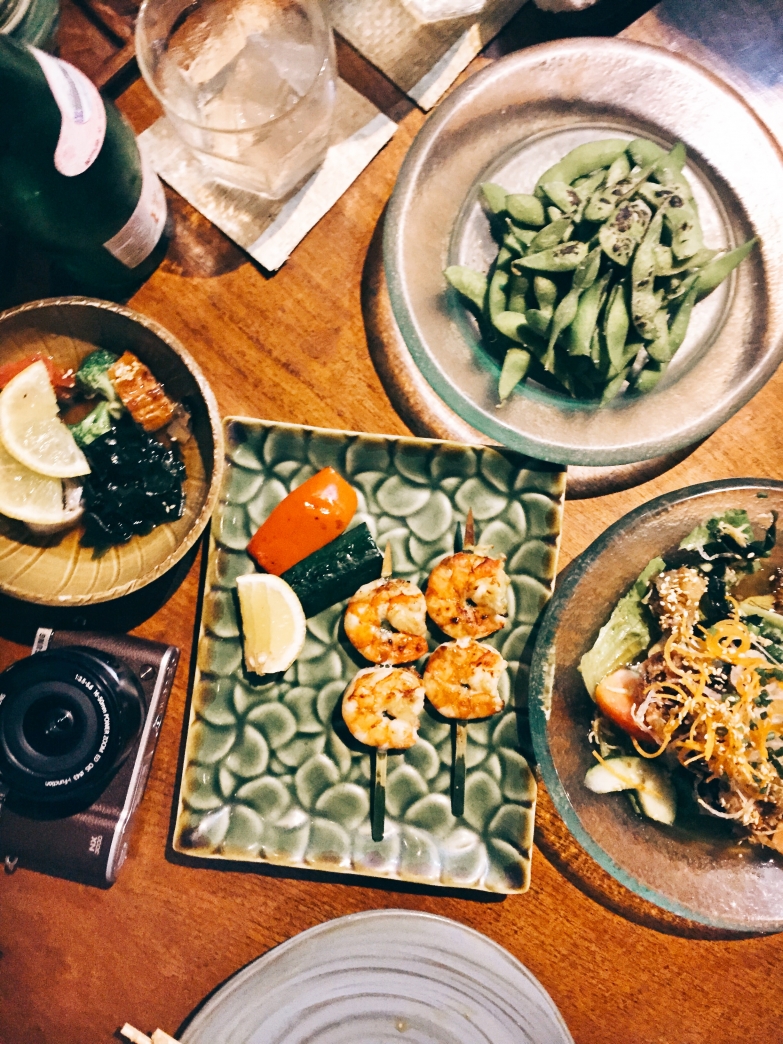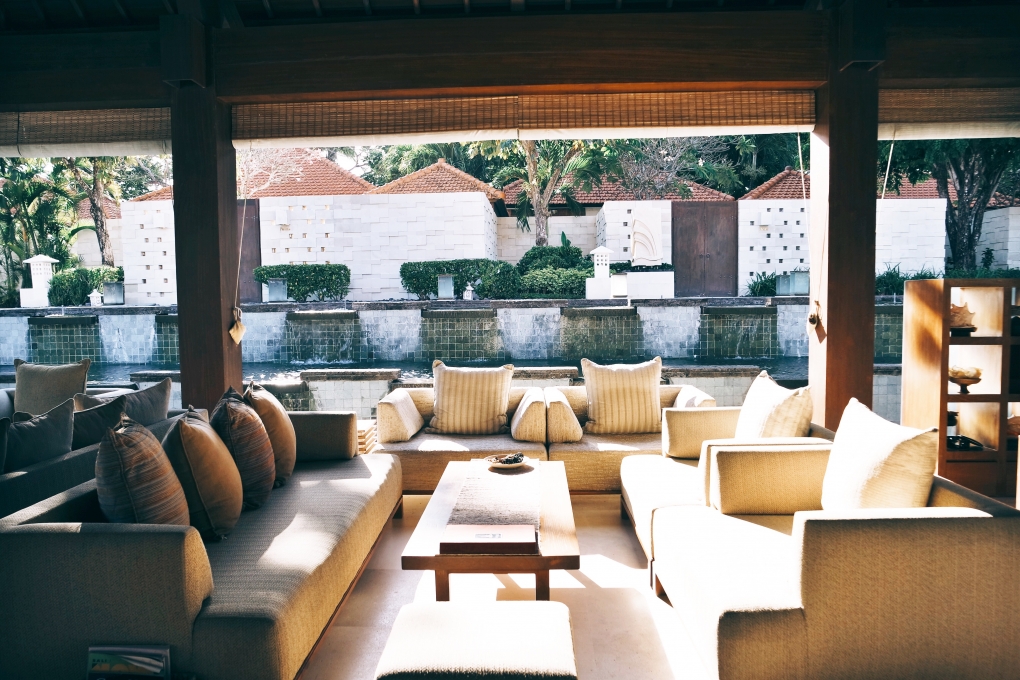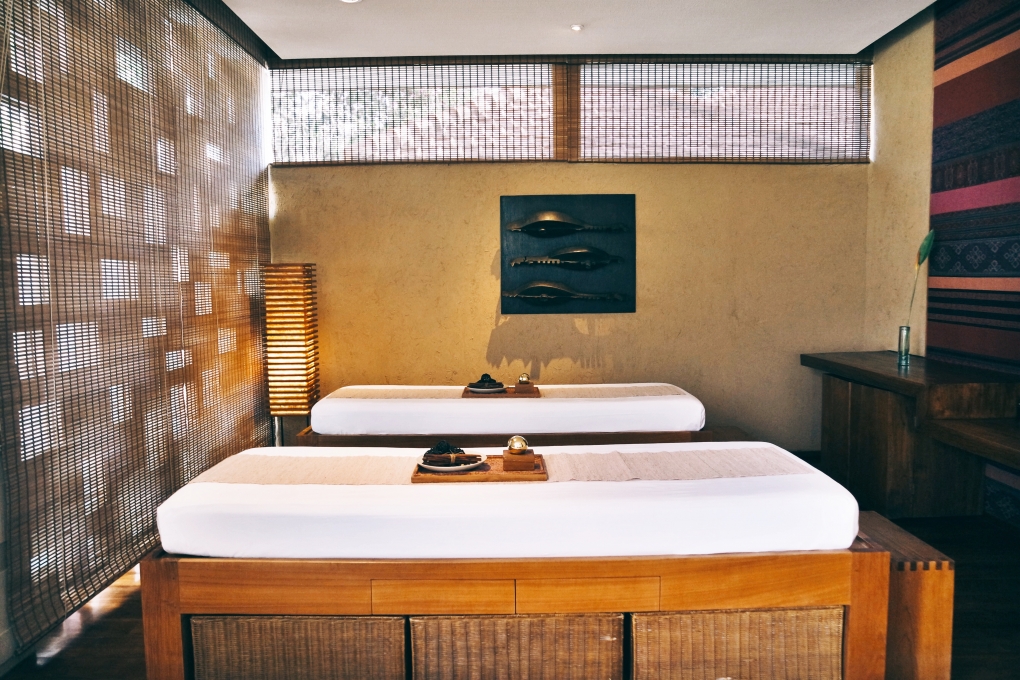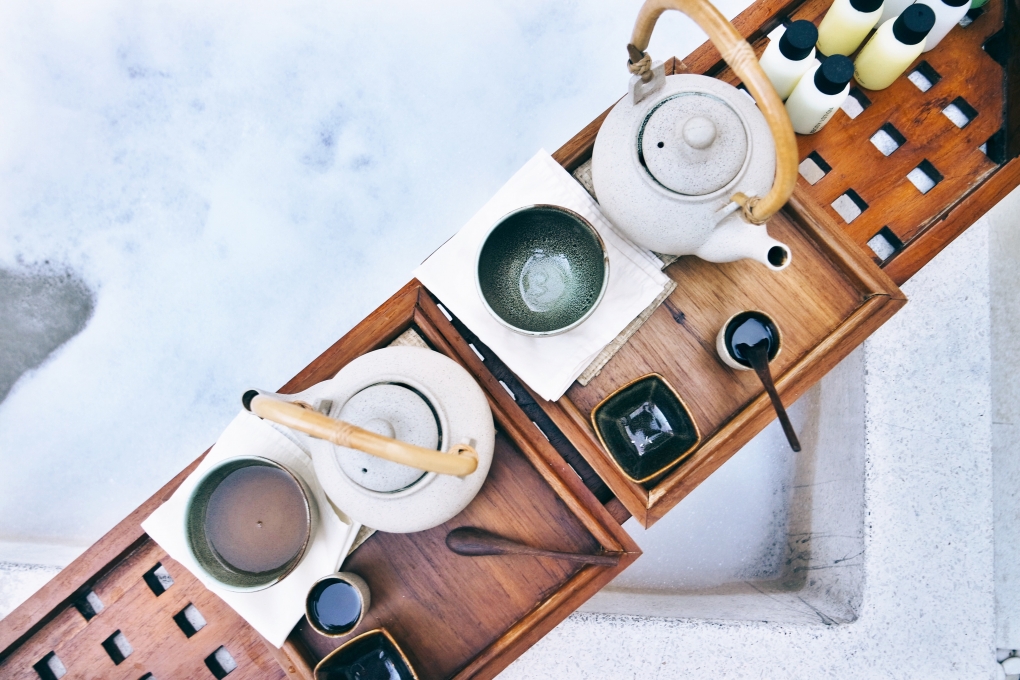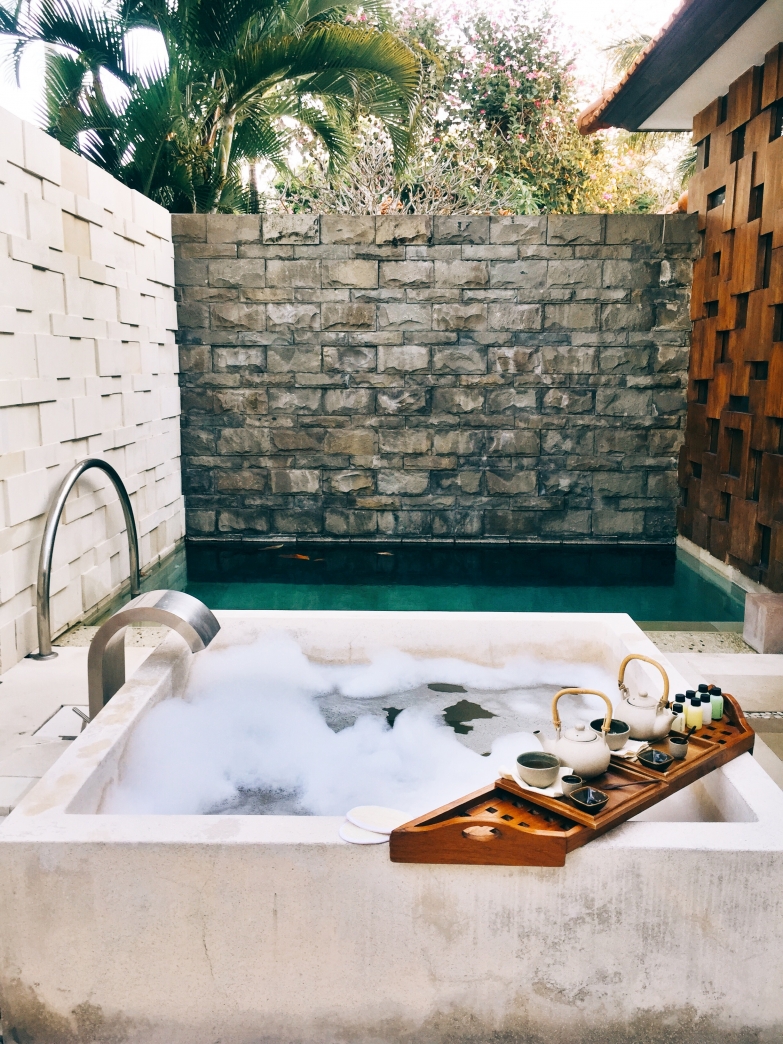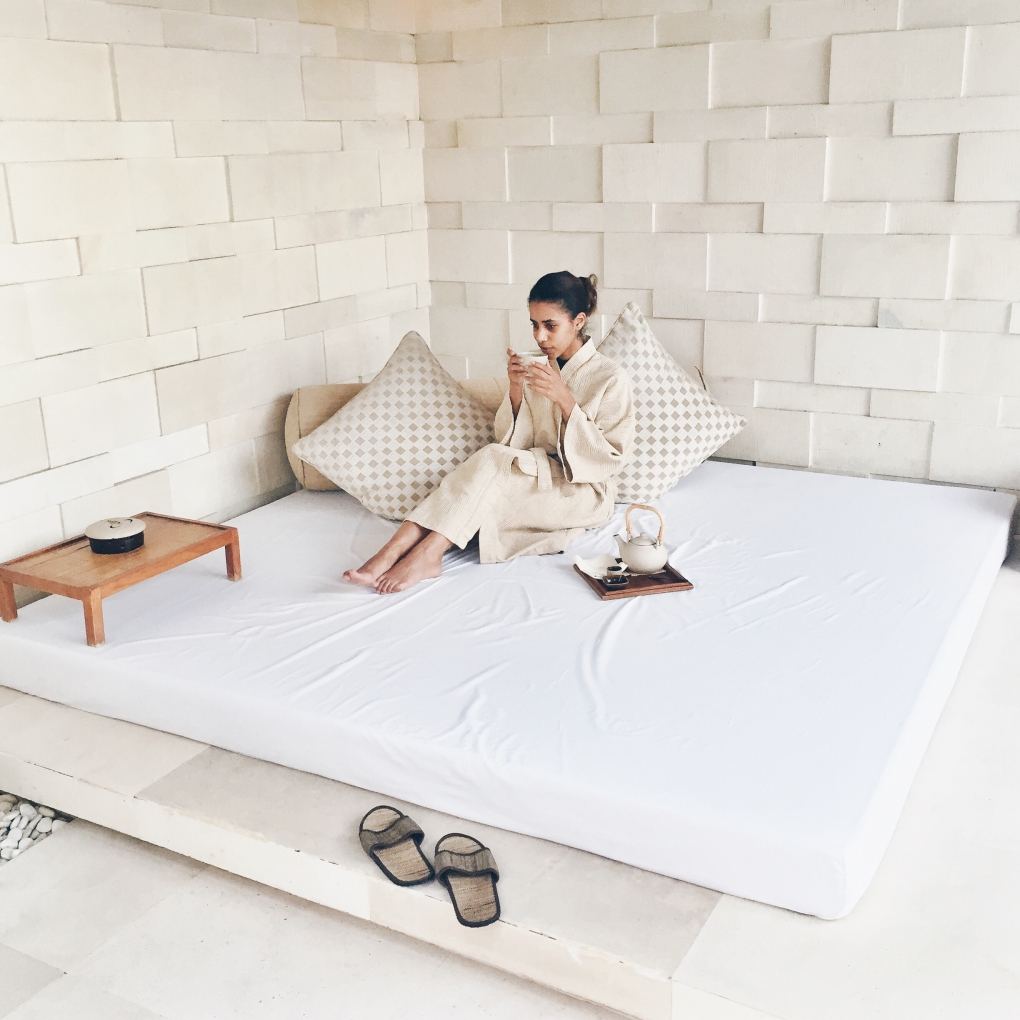 This post is long overdue but I just wanted to share my wonderful experience at the Grand Hyatt Bali. It was my first trip to Indonesia and I must say the highlight trip of the year for me. I had an absolute phenomenal time and I do plan on going back.
Bali isn't a small island as I had initially thought. Getting everywhere needs hours of drive. Staying at the Grand Hyatt Bali was a fantastic idea just because the resort was a destination on its own. It's located in Nusa Dua which is a secured compound and close to Kuta which has so many attractions and night life.
The Grand Hyatt Bali is perfect for the ultimate getaway for family and honeymooners. The hotel has plenty of activities going for it. You can do water sports, eat in the many available restaurants, shop the in-resort market and do what Bali does best in relaxing and enjoying the spa.
Here is the hotel breakdown:
The Room: I stayed in the Grand Club in Grand Hyatt Bali. Which is a section at the hotel that only the guests staying at the Grand Club can access the pool in that area and have their own breakfast buffet section. The room was very spacious and clean, with enough closet space to feel at home. It has a TV, a lounge area and a balcony with a sea view.
The Bed: comfortable double queen beds with just enough pillows to sink in. Guaranteed a good night sleep.
The Toilets: 2 sinks (his and hers), shower, separate toilet and a shower and a fantastic bathtub with the view of the ocean.
The Breakfast: There are many places to select from, I had breakfast at the grand club by the pond and also at the Salsa Verde restaurant by the pool.
Lunch & Dinner: the first night at the hotel I had dinner at the traditional restaurant Pasar Senggol, an open aired space with a buffet that would last for days. The plus side of it all was the live Balinese performance.
We also had dinner at the best Japanese restaurant that I have tried so far called Nampu. It has a traditional Japanese concept and the staff were more than welcoming.
SPA: On my last night at the hotel, we decided to enjoy the spa treatment before heading home. We enjoyed the Sweet Memories treatment at the Kriya Spa. The Spa was in a secluded section of the hotel. You get welcomed in and have your own private villa to enjoy a relaxing time and an outdoor bath.
Others: The highlight of the hotel was having a Balinese Market. It has stalls, stands and stores in an open space that is open throughout the day and most of the night.
To see more of my trip and a review on the Grand Hyatt Bali watch my YouTube video HERE