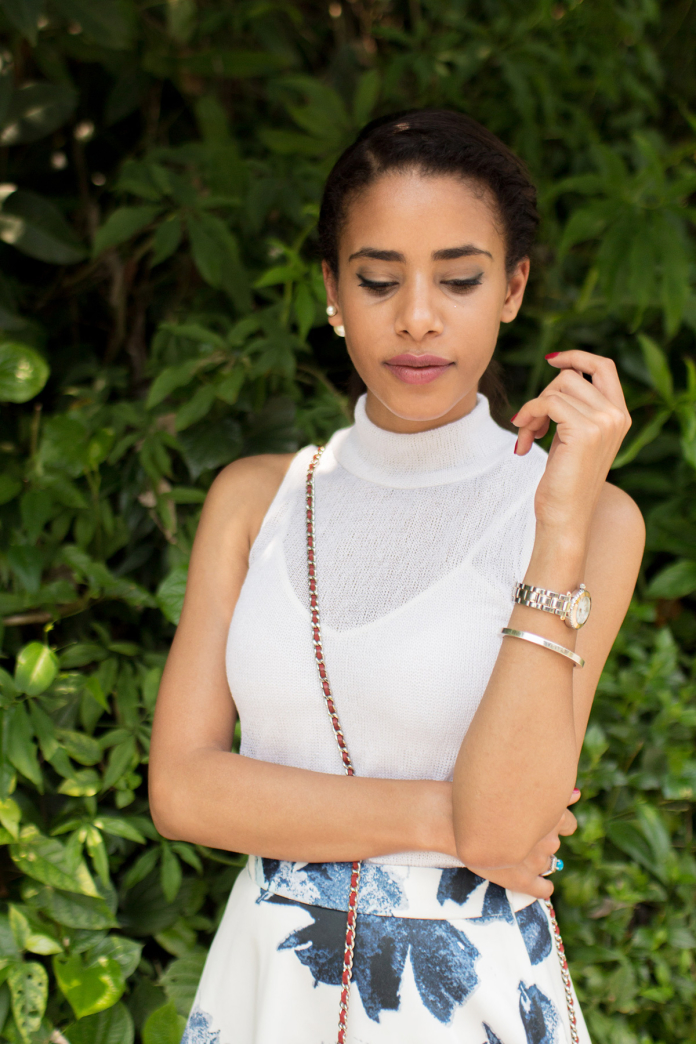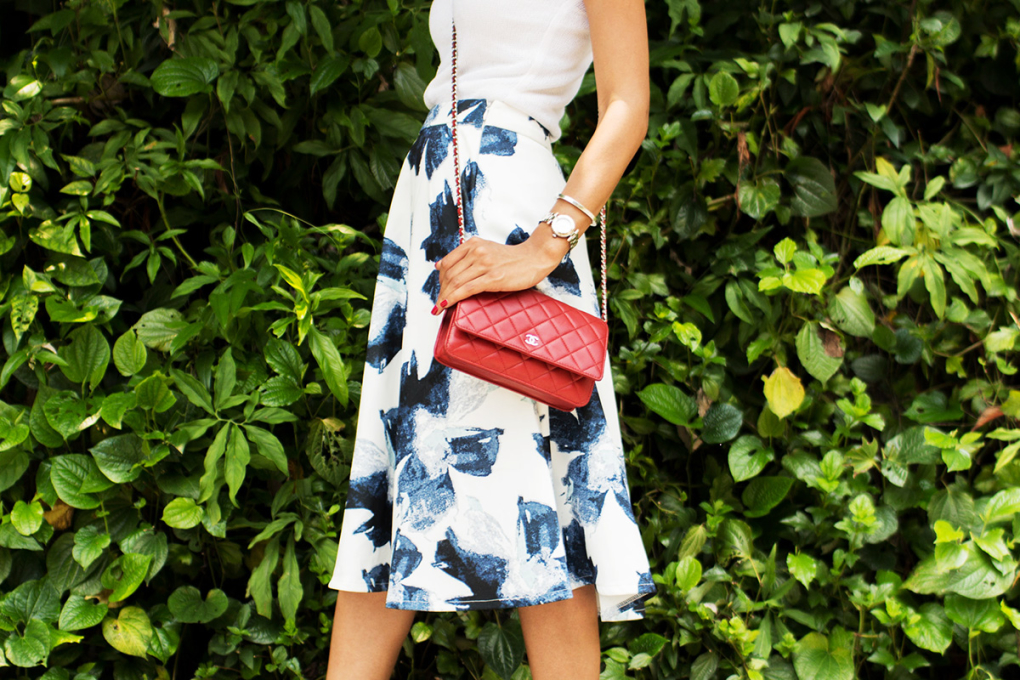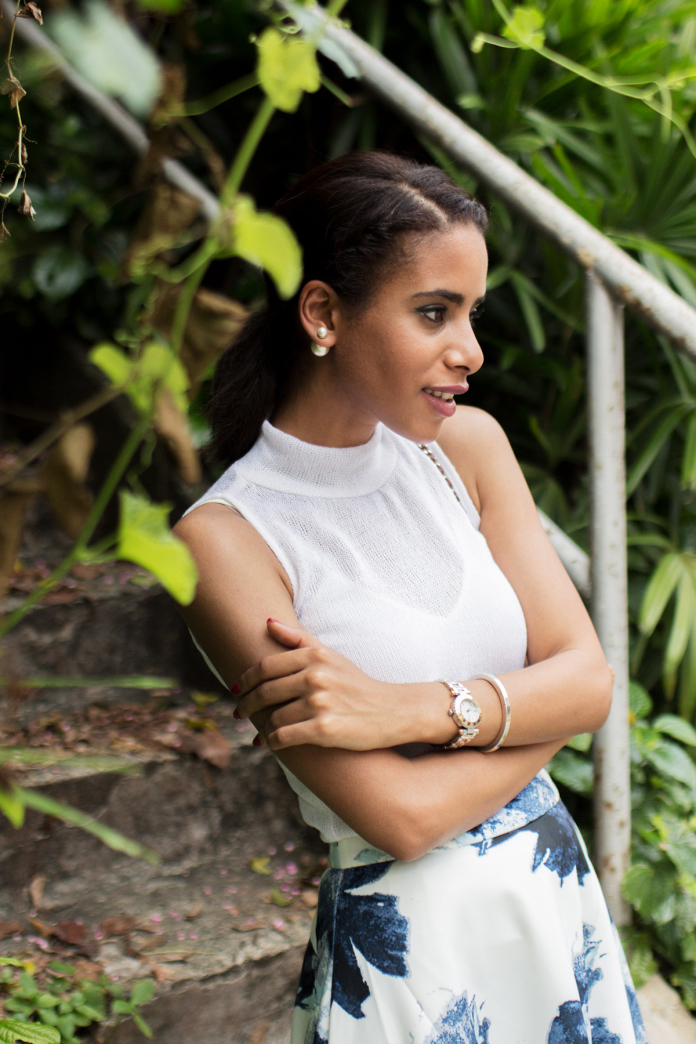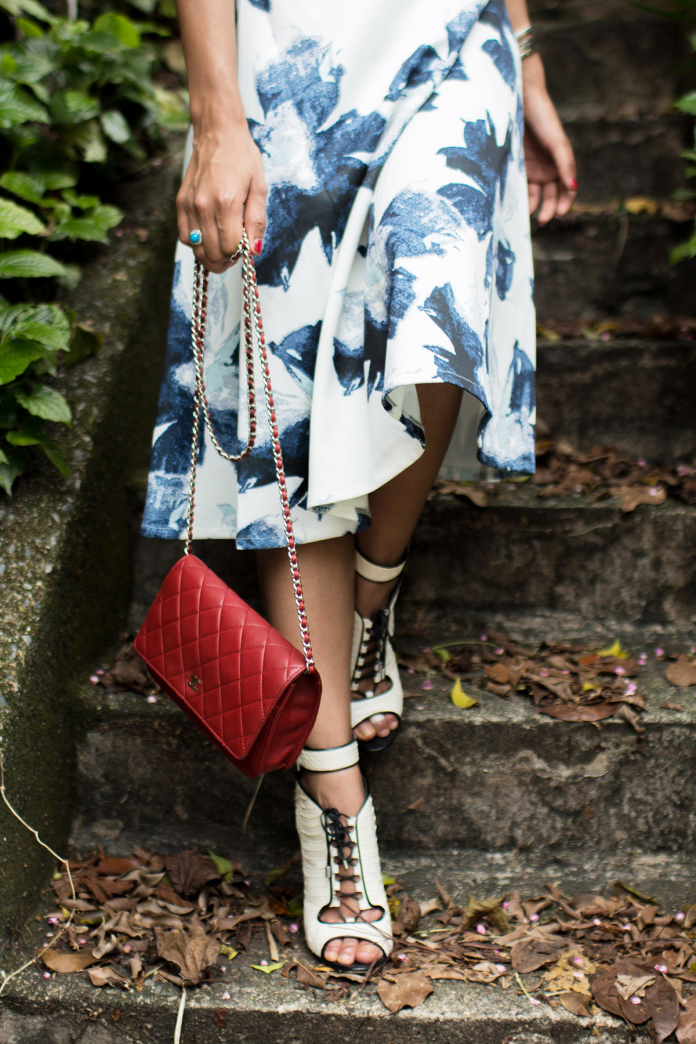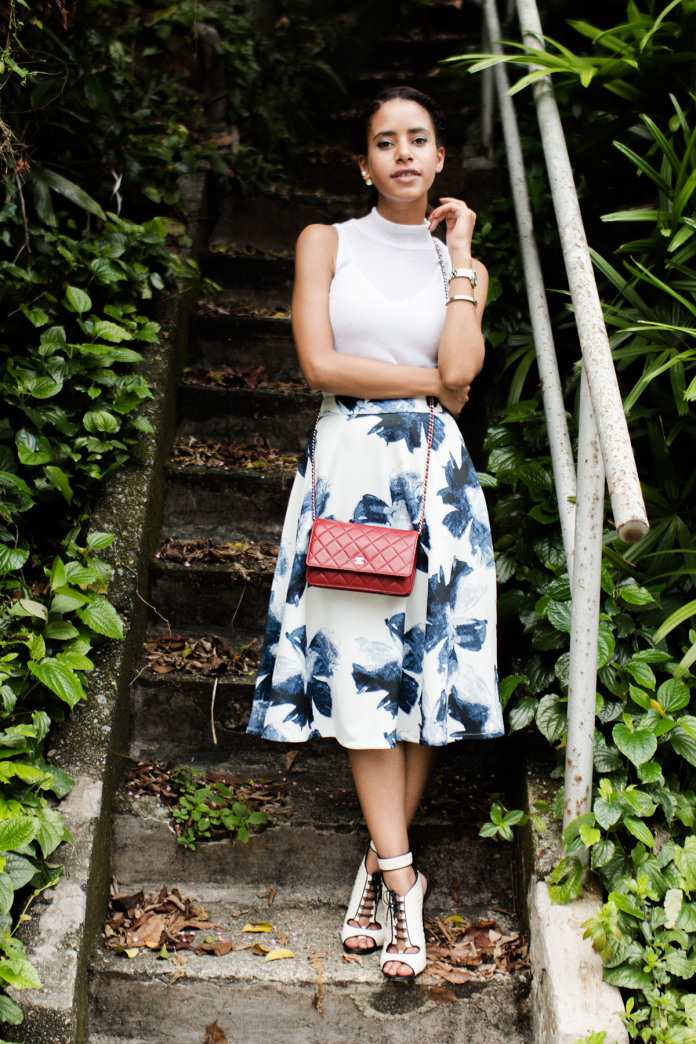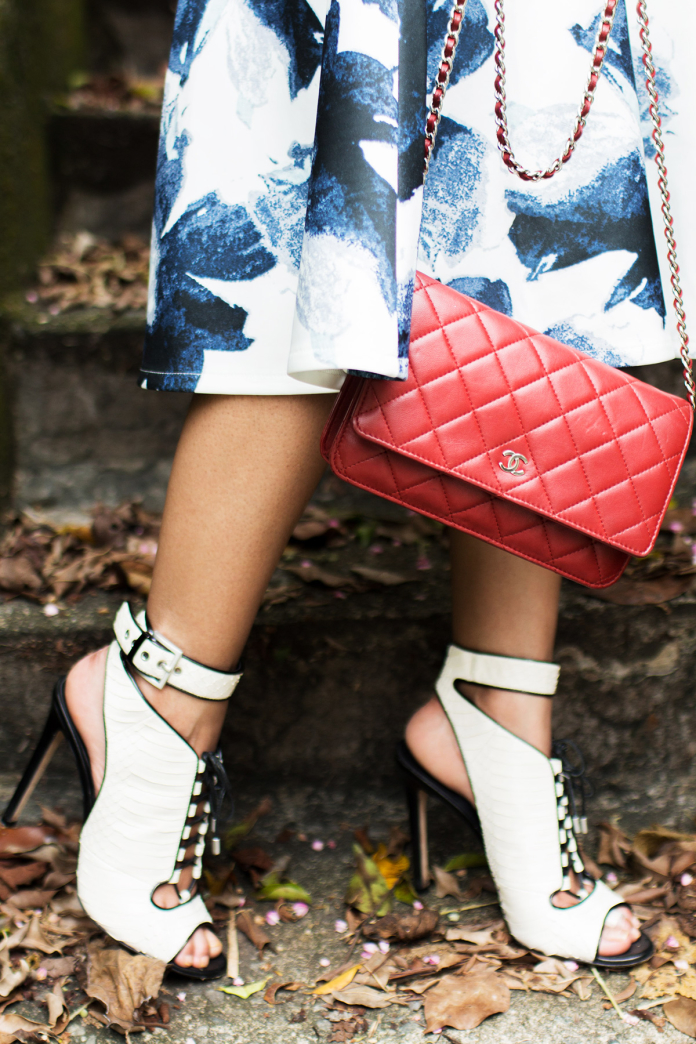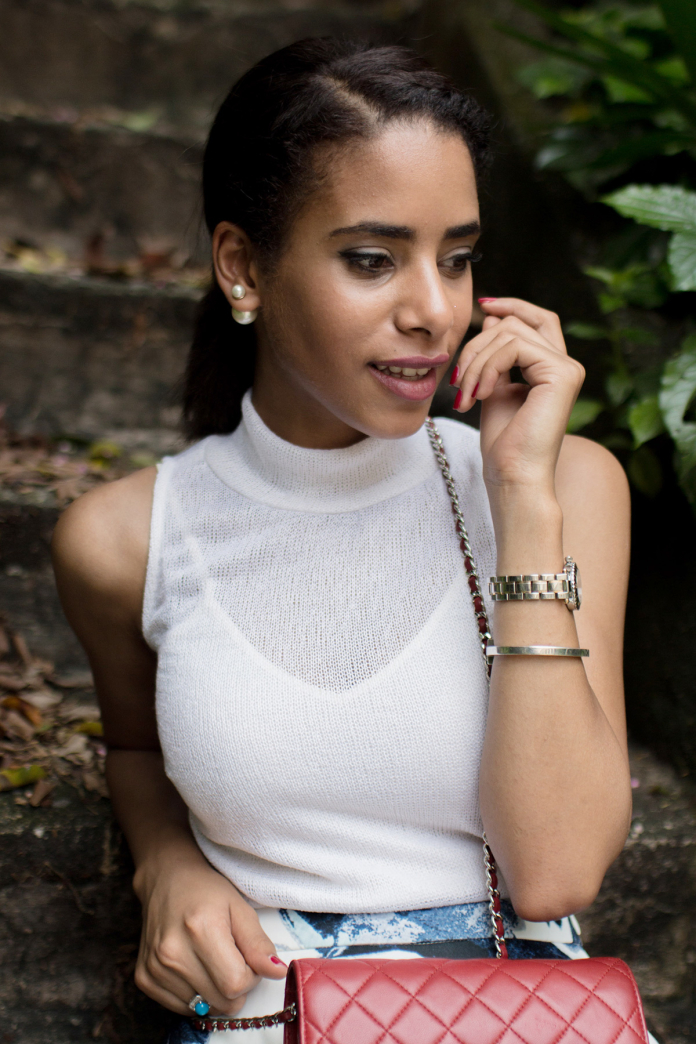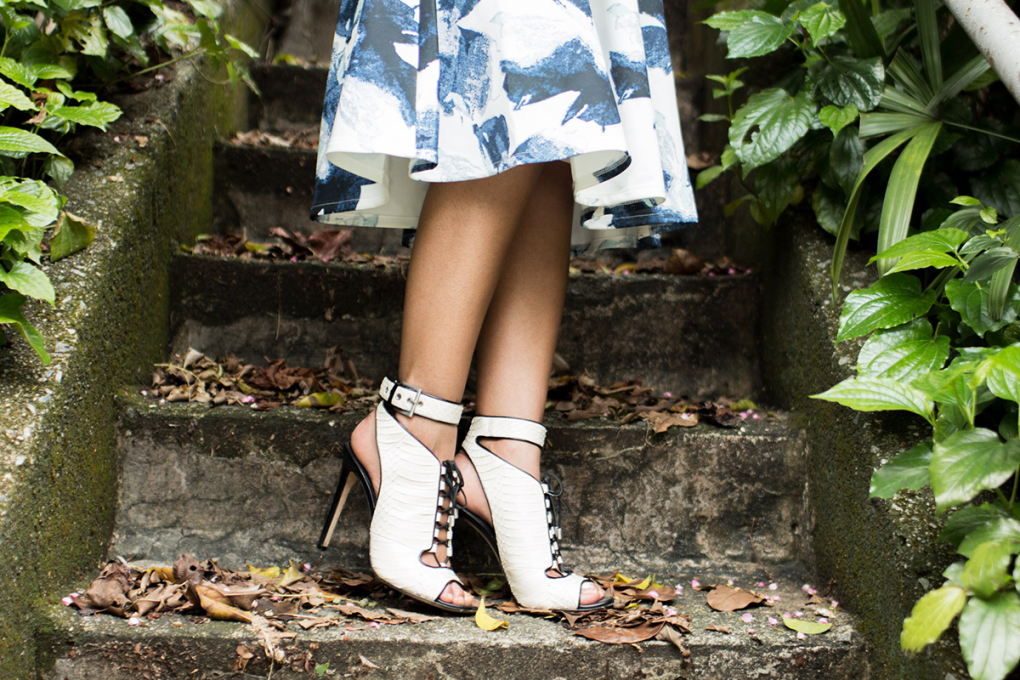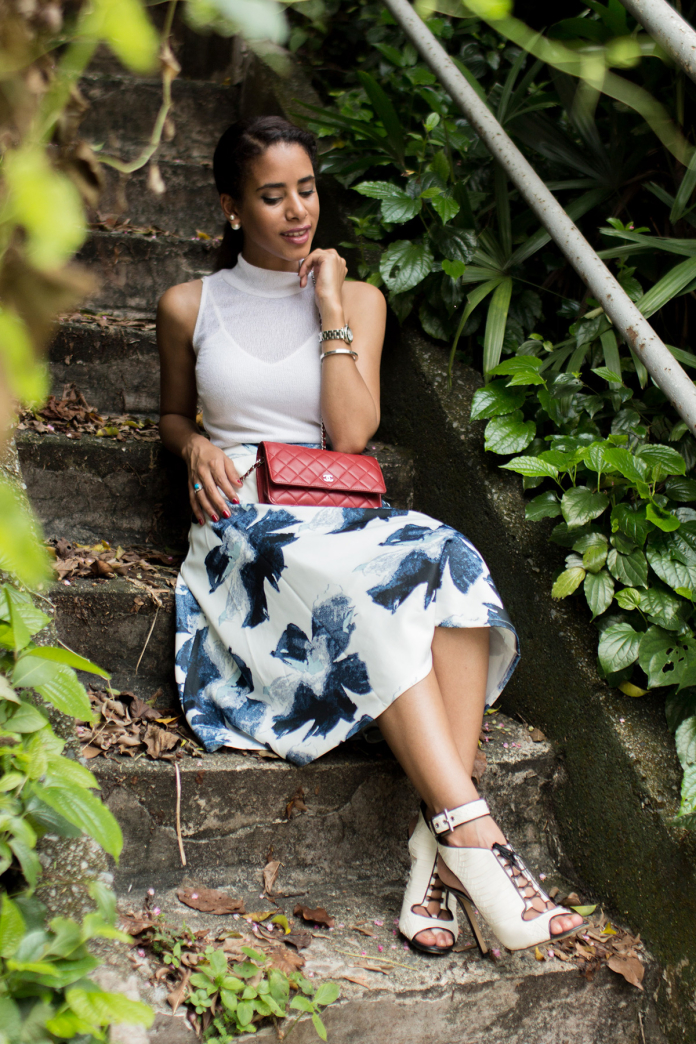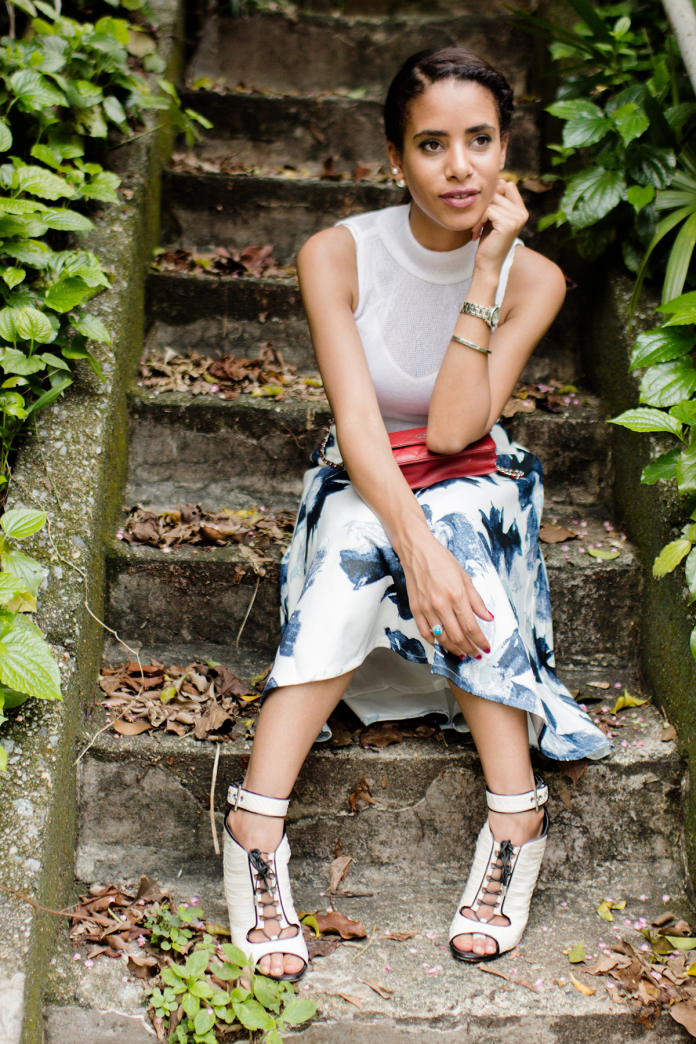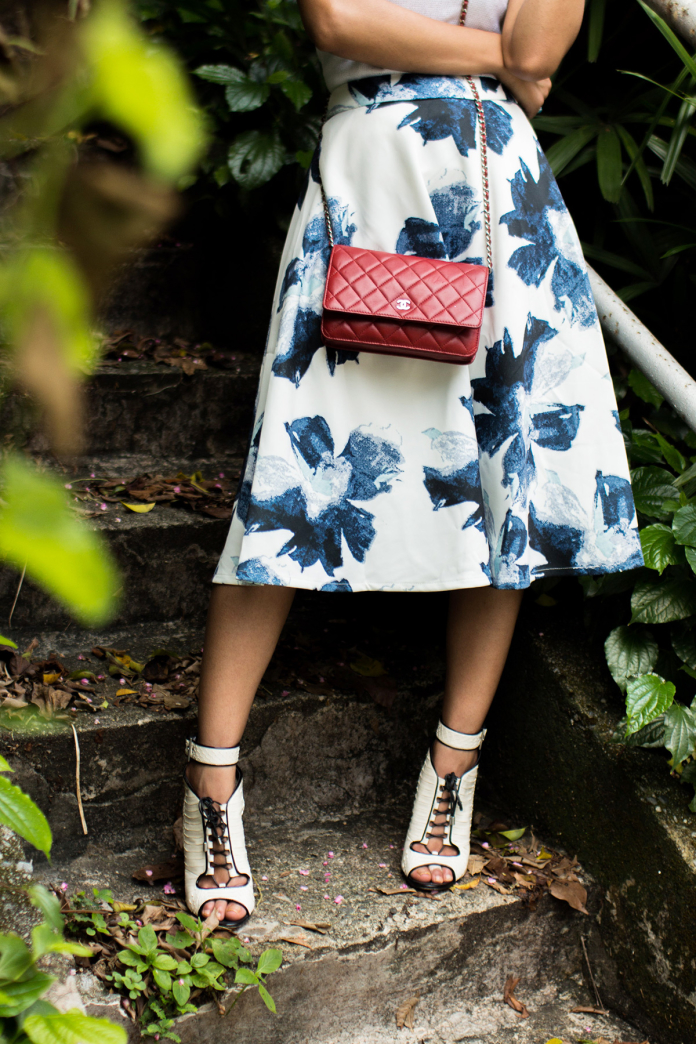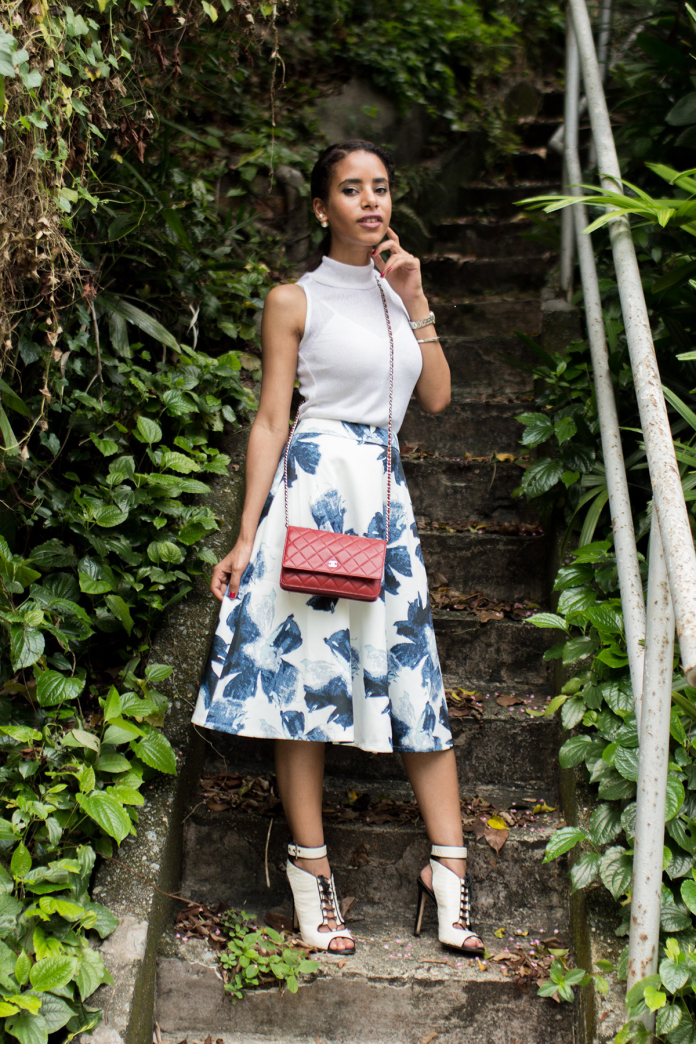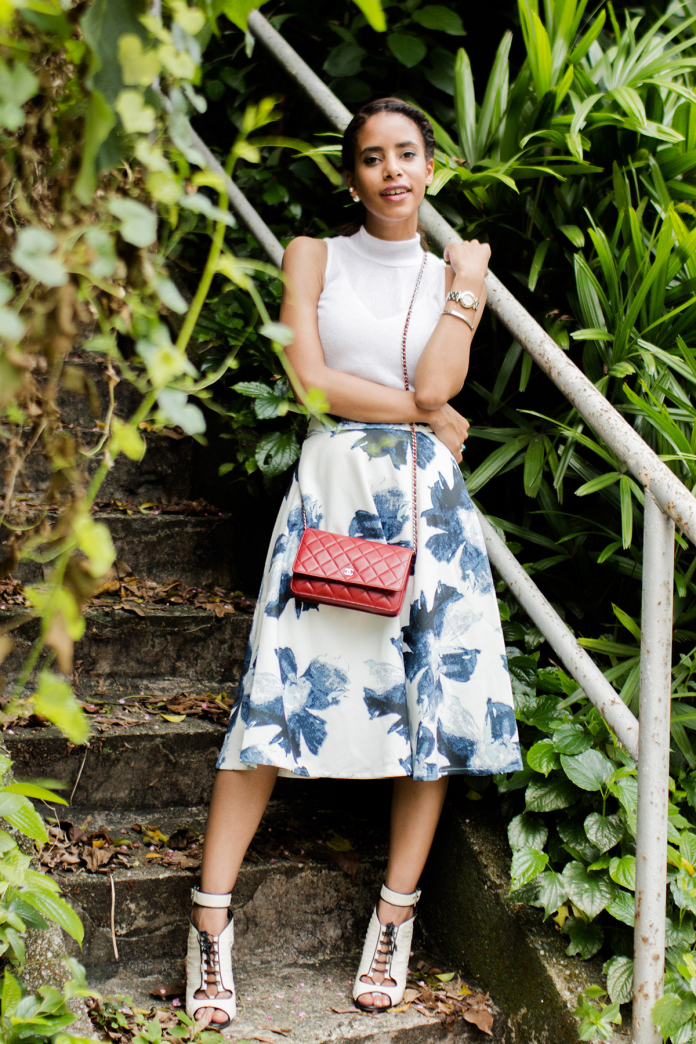 Photography by Reem Kanj
Top by Vivian Chan, Klara Skirt, Brian Atwood Shoes, Chanel Chain Wallet
Singapore was amazing and what a great place to shop in! I really thought I wouldn't be doing much shopping, but oh how mistaken I was.
I tried to collect as many names and locations for you guys but I seem to have lost soo many business cards that I can't share with you my complete travel guide with you, but hopefully this will do.
WEATHER:
Since Singapore is an island you will expect a lot of beautiful exotic trees and a very humid climate!
The humidity was like nothing I have ever experienced and very strange, so ladies tie your hair up in a bun!
SIGHT SEEING:
There's soo much to see in Singapore and soo many cool places, one of my faves has to be the Botanical Gardens, make sure you don't miss it!! You can have picnics in the gardens and every corner is a picture perfect moment!
Another place I would suggest is the Marina Bay Sands area. It's another exotic location and you can get to it from the Marina Bay  Sands Mall. You get a beautiful view of the city as well as the forest/jungle!
While at the Marina Bay Sands, try heading up to the rooftops of the hotel! You would really feel like you're on top of the world (Singapore).
SHOPPING:
Of course the best place to shop high-end and well known stores would have to be Marina Bay Sands Mall. You have designers from Chanel, Gucci, Dior and much more and you also get a 5% tax back. Which isn't bad.
But the best place to shop in Singapore will have to be finding some exclusive and local designer pieces from Haji Lane. I listed down some of the shops I shopped at in Haji Lane.
Tangers – 51, Haji Lane, Level 2
Soon Lee – 73, Haji Lane
Mondays Off – 76 Haji Lane
Modparade – 68, Haji Lane
DINING:
What better way to spend your holiday than to eat your heart out!
Places to have deserts/ breakfast and hot chocolate:
Shop Wonderland , 37 Haji Lane
Plain Vanilla Bakery, Tiong Bahru, 1D Siak Street
Late night dinning
Manhattan, Regent Singapore- A Four Seasons Hotel-, 1 Cuscaden Road
IKYU, 5 Yong Siak Street
Ku De Ta, Marina Bay Sands
TRAVEL:
Singapore is big, maybe not too big, but big enough to take taxis all around town. I think that just might be the only way of getting around!
Anyway, I hope this is pretty helpful and I can't wait for my next travel trip!