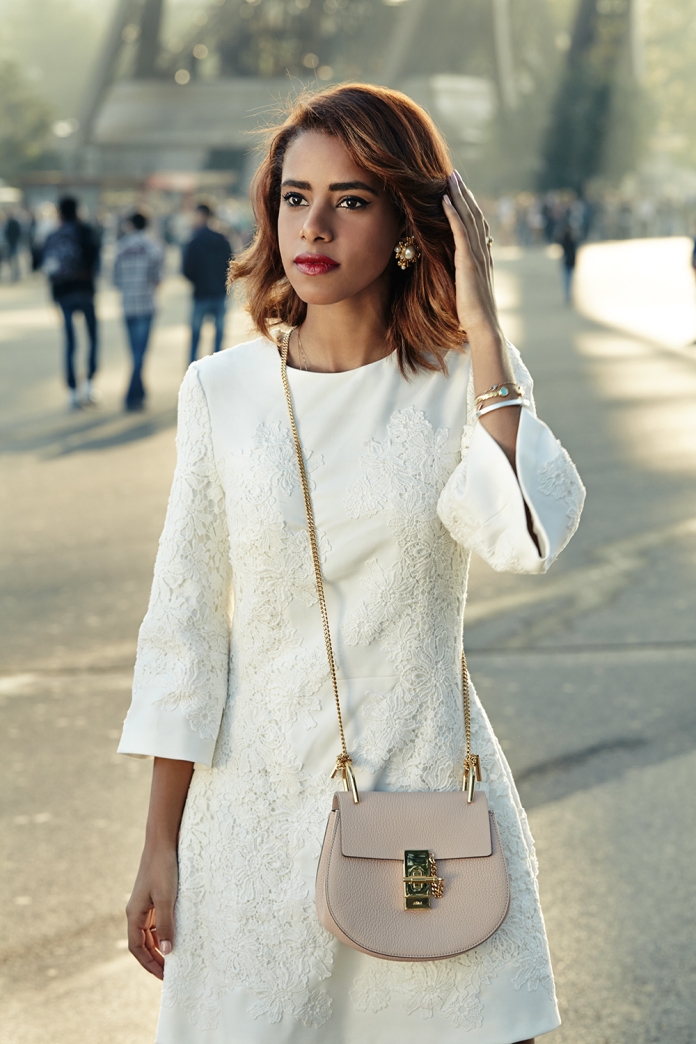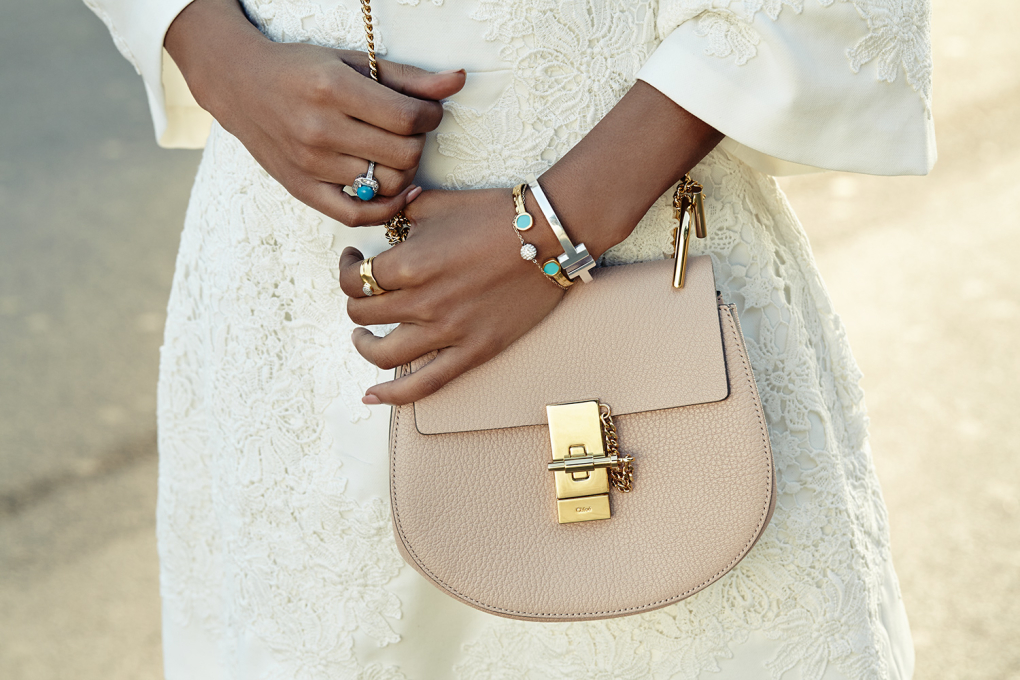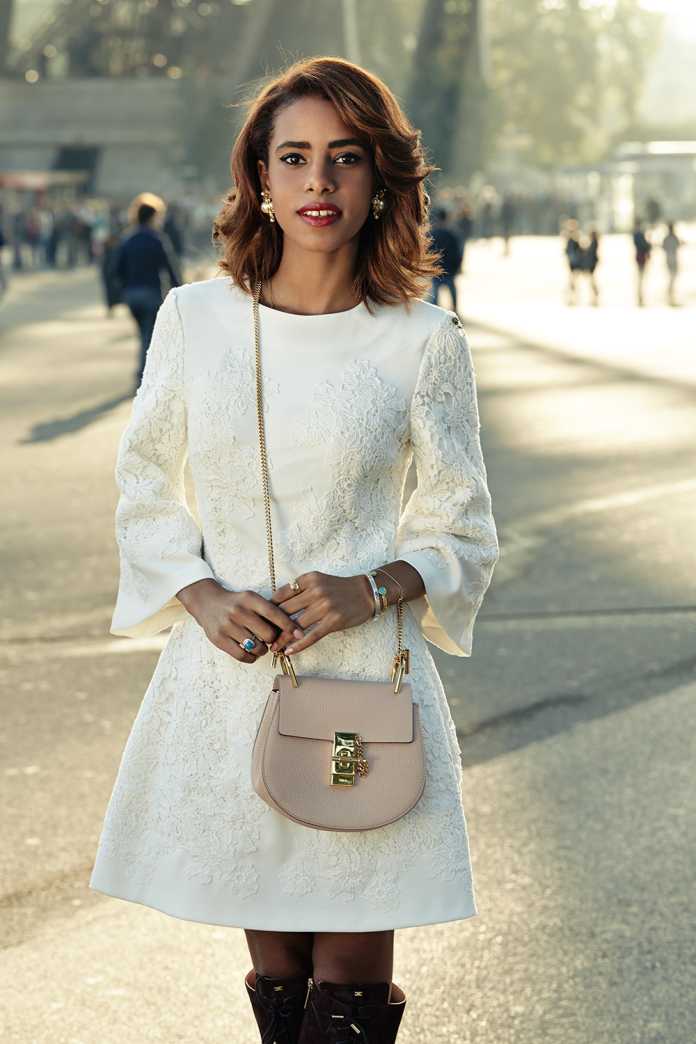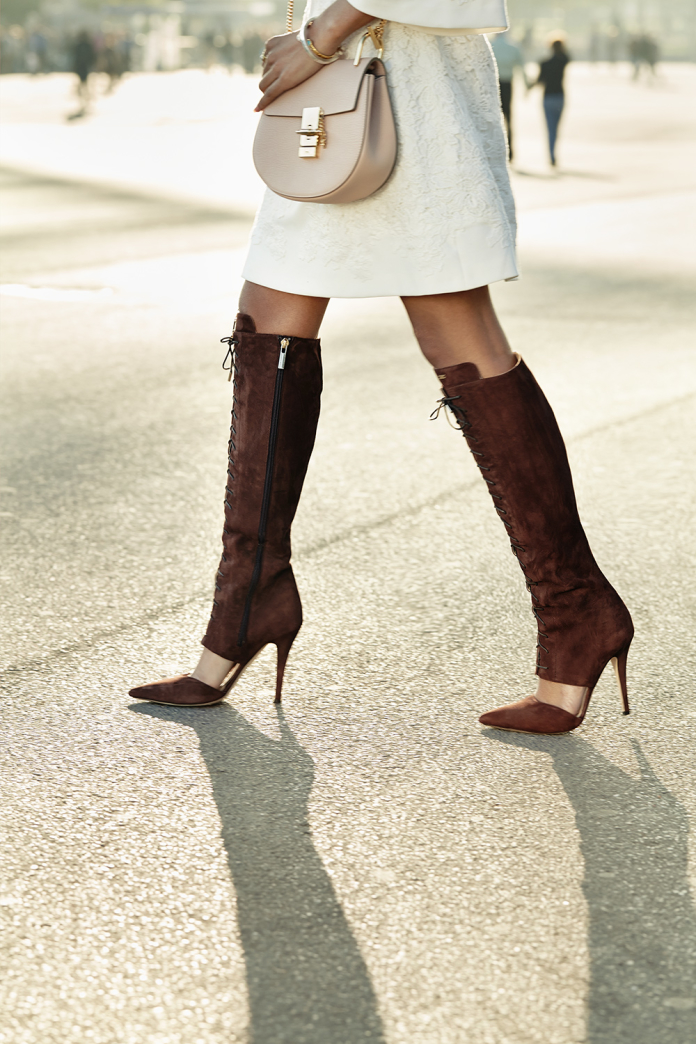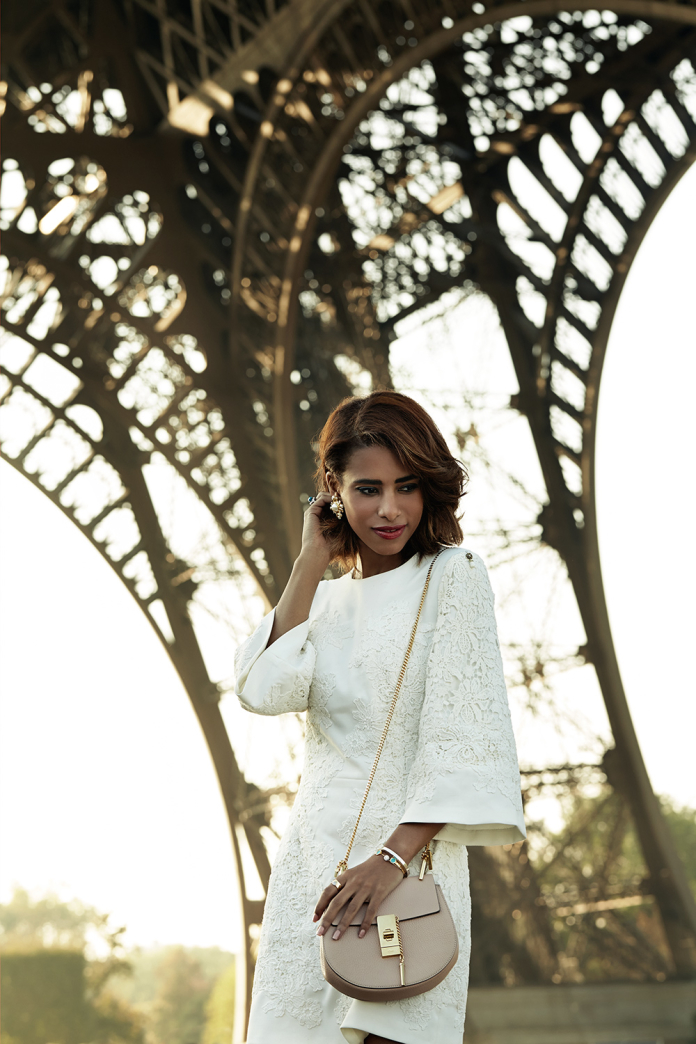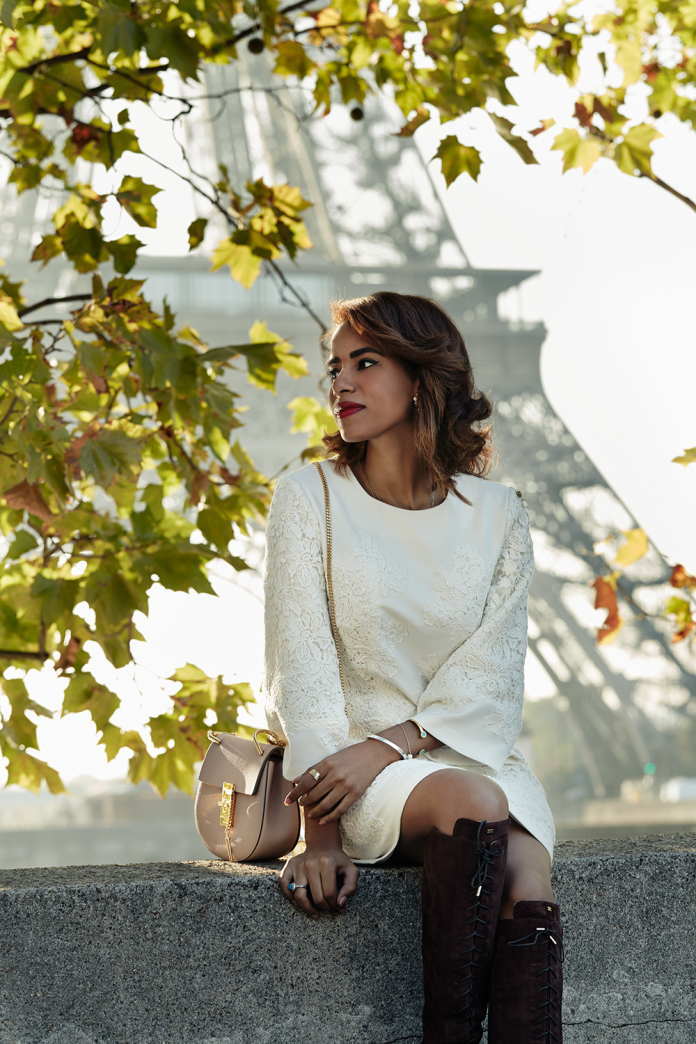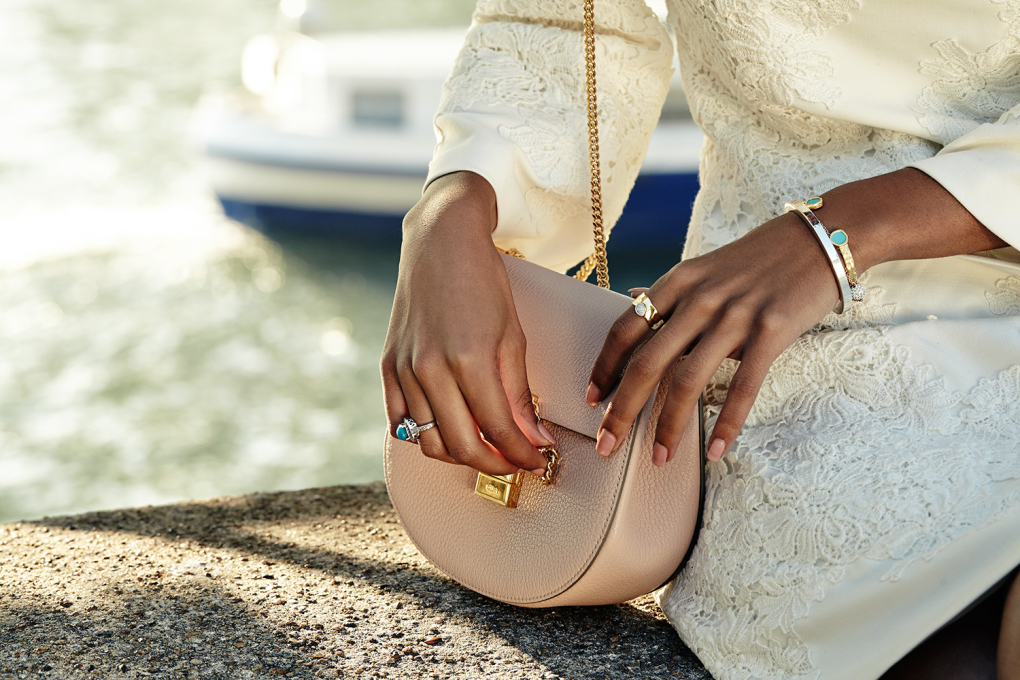 Photography by Agnieszka Wojtun
Wearing Elisabetta Franchi boots & dress, Chloe Drew Bag, Monica Vinader Ring and Bracelet, Tiffany T Bracelet in Silver
Well excuse my absence. I have been busy exploring parts of Europe right after a very exciting and fashionable Paris Fashion Week. I'll talk more about my trips in the upcoming posts. First lets start with one of my looks from Paris Fashion Week this season.
I wore this gorgeous white dress and knee high boots by Elisabetta Franchi at the Chloé Show. I have to admit that it might have been one of my favorites by far. Everything look absolutely incredible with that bohemian careless but all so carefully detailed. The long dresses to the gladiator sandals are most definitely on my shopping list this coming summer.
Anyway, what do you guys think of my look?