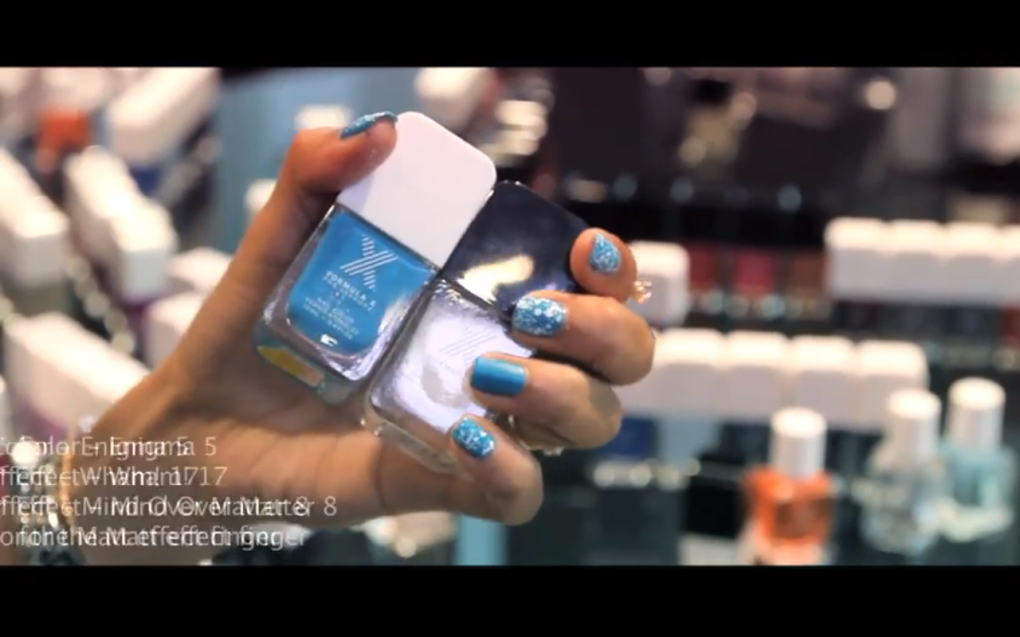 Here is a short tutorial on how to create Nail Art using the Formula X products that have just exclusively arrives at the Sephora stores in the UAE.
Please Support me by Subscribing my Channel & Checking out my other videos HERE!
Here are the instructions, hope this is helpful!
Step 1: Start with the Nail Cleanser to remove any residue from the nails for a smooth application of polish.
Step 2: Apply the Base Coat, to create an adhesive layer helping to provide long-lasting polish.
Step 3: Use the Formula X color or effect of your choice.
Step 4: Finish with the high-gloss finish Top Coat to protect the manicure and give it a dazzling shine.
Here are the names of each look in the video:
Look 1 (Gold and nude)
– Color – Evocative 69
– Effect – Bond, Iconic Bond 30
Look 2 (Purple)
– Color – Nightingale 58
– Effect – Mind Over Matter 8( matt effect)
Look 3 (Petrol Blue with White effect)
– Color – Enigma 5
– Effect – Wham! 17
– Effect – Mind Over Matter 8 for the Matt effect finger
See more from Formula X HERE: http://bit.ly/1o5Civ0