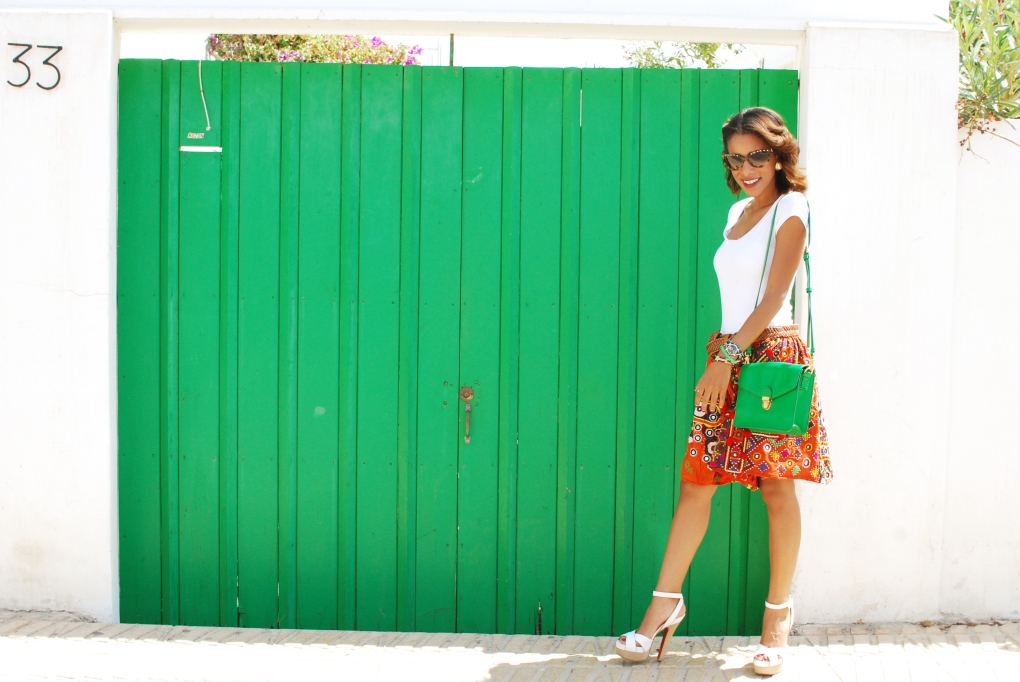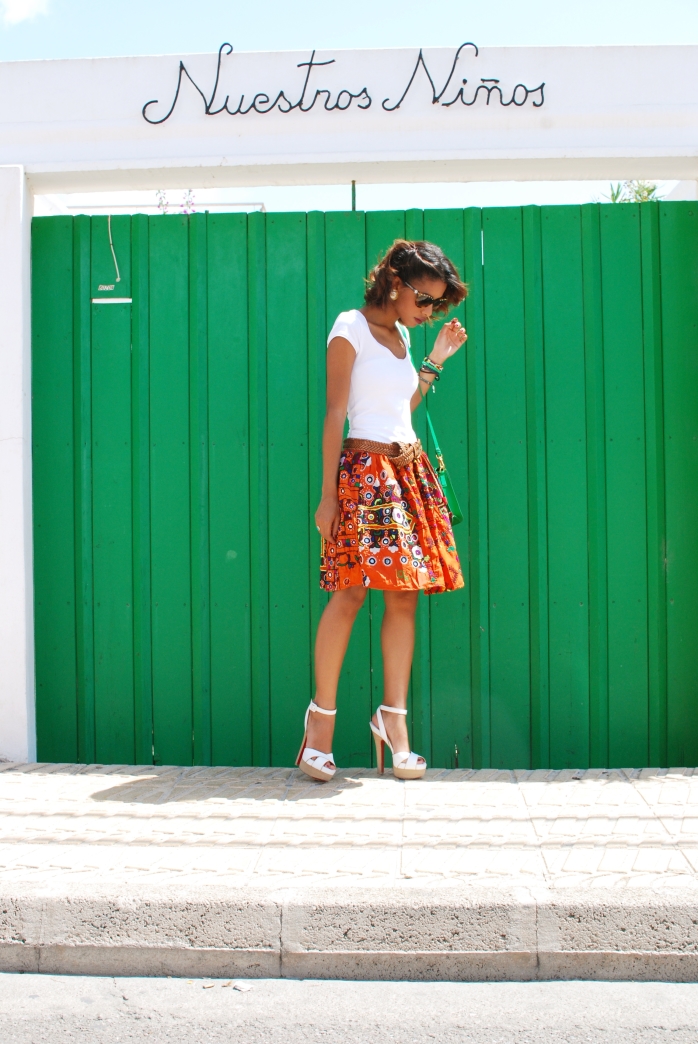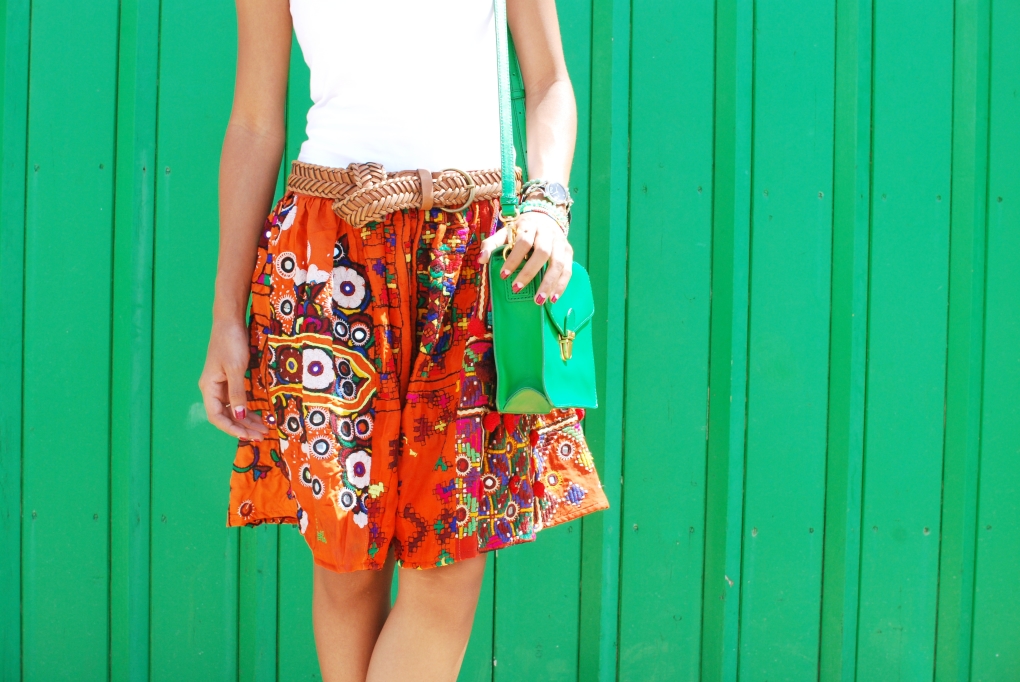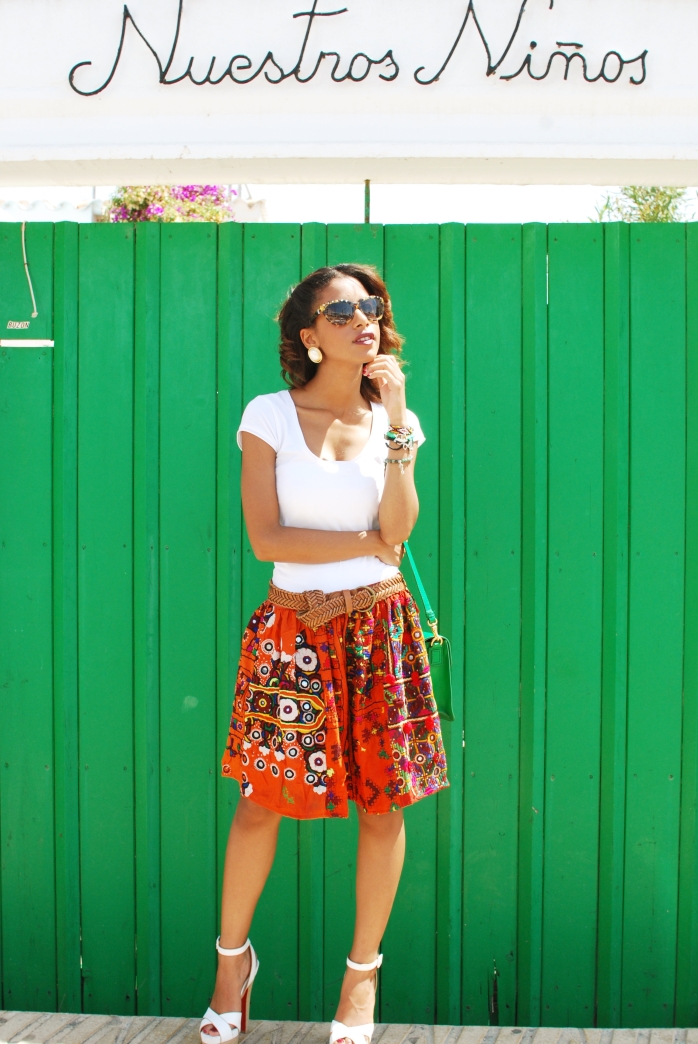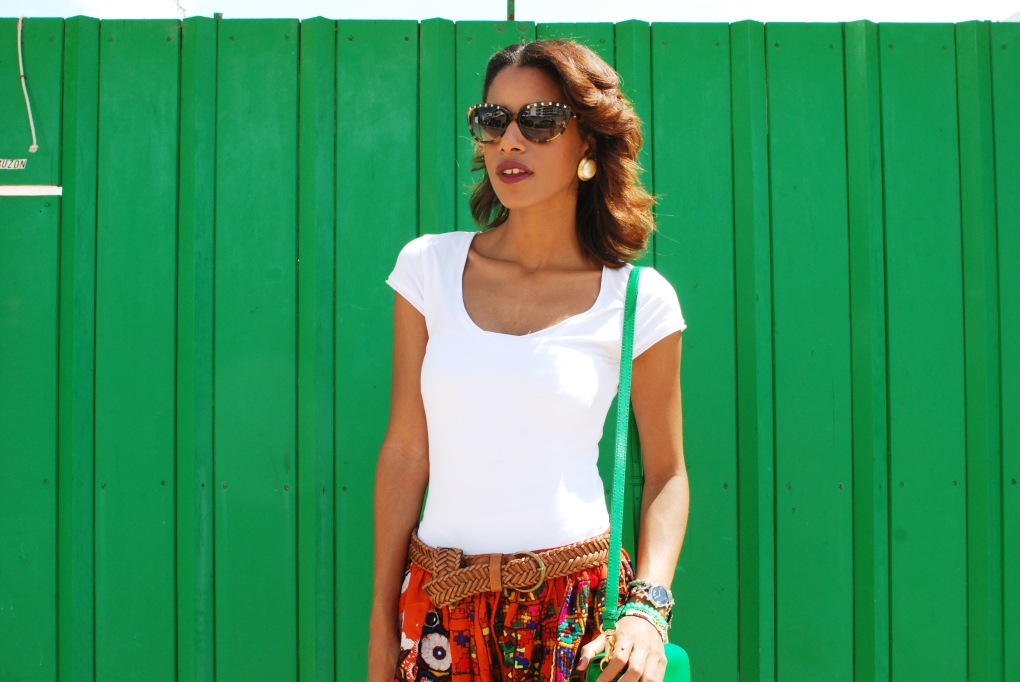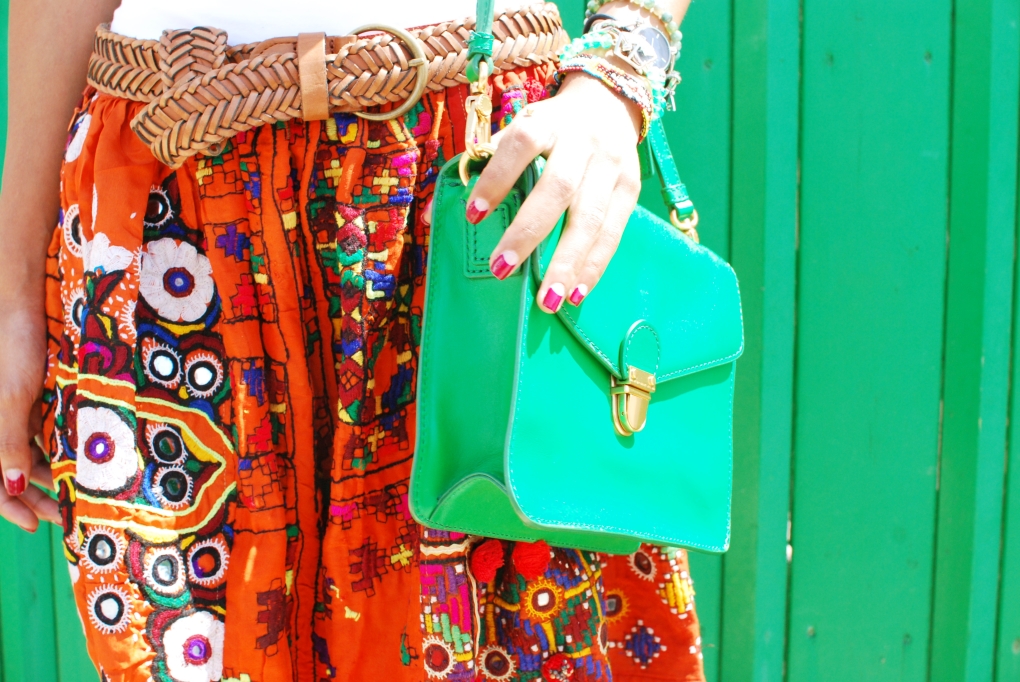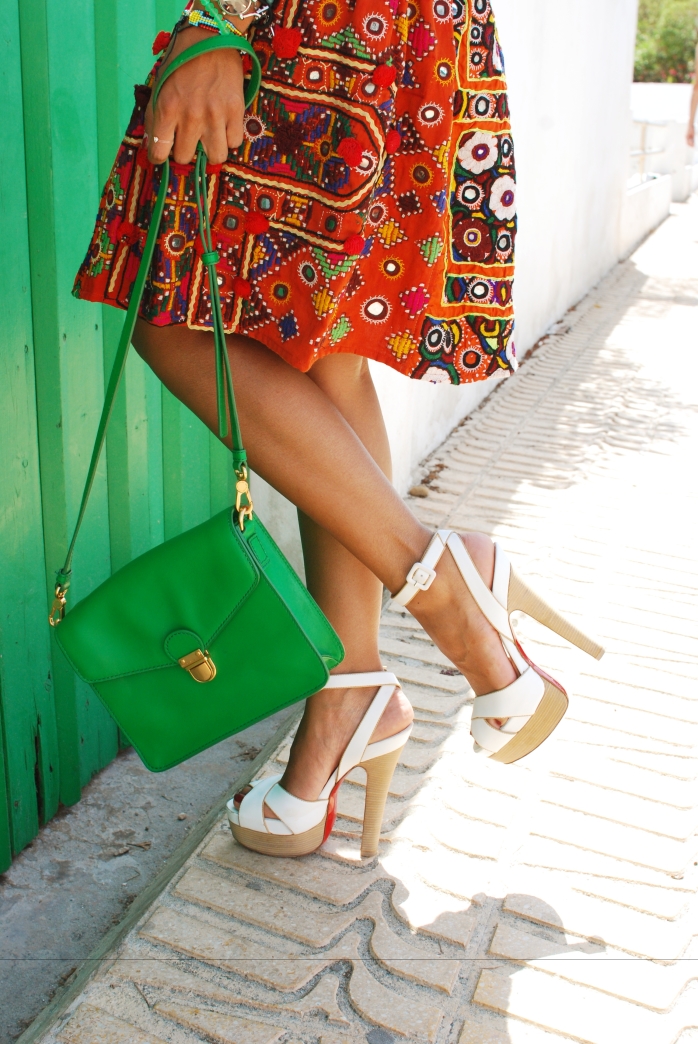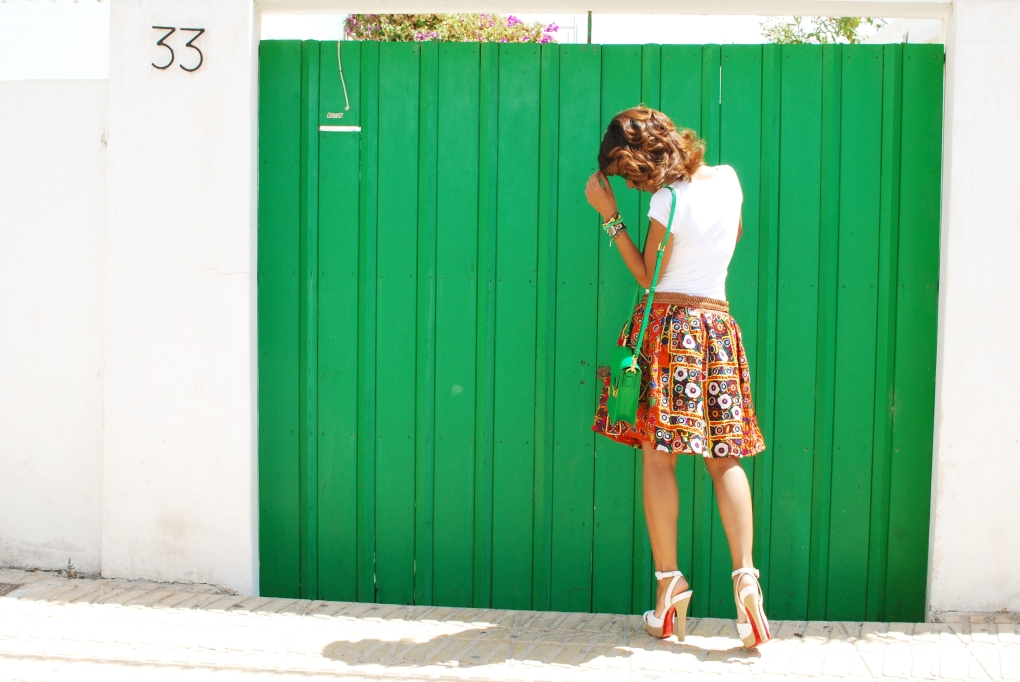 Photos by Alya Al Shamsi
Skirt By Mochi, Top by H&M, Marc by Marc Jacobs Bag, Christian Louboutin Heels, Valentino Shades, Vintage YSL Earrings
Hey dolls, happy Saturday. Hope you all are doing great. Sorry for slacking. I am trying to regroup myself and update my blog as much as I can with all the fabulous images I took in Ibiza.
I just love the island and their simple way of living. It is absolutely beautiful. I could not help but take some shots in front of this green gate. It kind of matches my Marc Jacobs bag and my gorgeous Mochi skirt.
Anyway, I shall keep you guys updated with more as I am still trying to move past this jet-lagged feeling.