Sunday, 2 September 2012
Why Can't You Be BLUE, Over Me?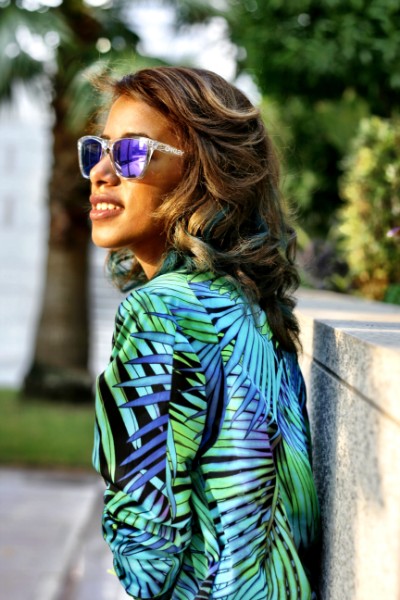 Photography by Rawdha Al Saket
Jeans by Bershka, Shoes by H&M, shades by Okley, Jacket by Liquorish (buy HERE Londonize.me)
Hey dolls, sorry I have been MIA with the posts again, but I am back on full fierceness and will be posting a lot of outfits. I have just finished packing (I think). My flight to the UK is tomorrow at 3PM, excited and seriously cannot wait. I am looking forward to it all, my friend's wedding, London Fashion night out and London Fashion Week! EEEK!!!
Anyway, so I am matching my hair with my jacket, can you tell? Lienna did my hair she is an amazing hairstylist and will share more details on how you can book appointments with her. So the jacket I am wearing is by a London based designer Liquorish, which will be sold on a new online boutique called www.Londonize.me They will be up and running this week!! exciting YAY!=D
Haley Reinhart- Blue
Category: Outfit Du Jour
Tags: HnM, liquorish, londonize.me, Look of the day, Okley