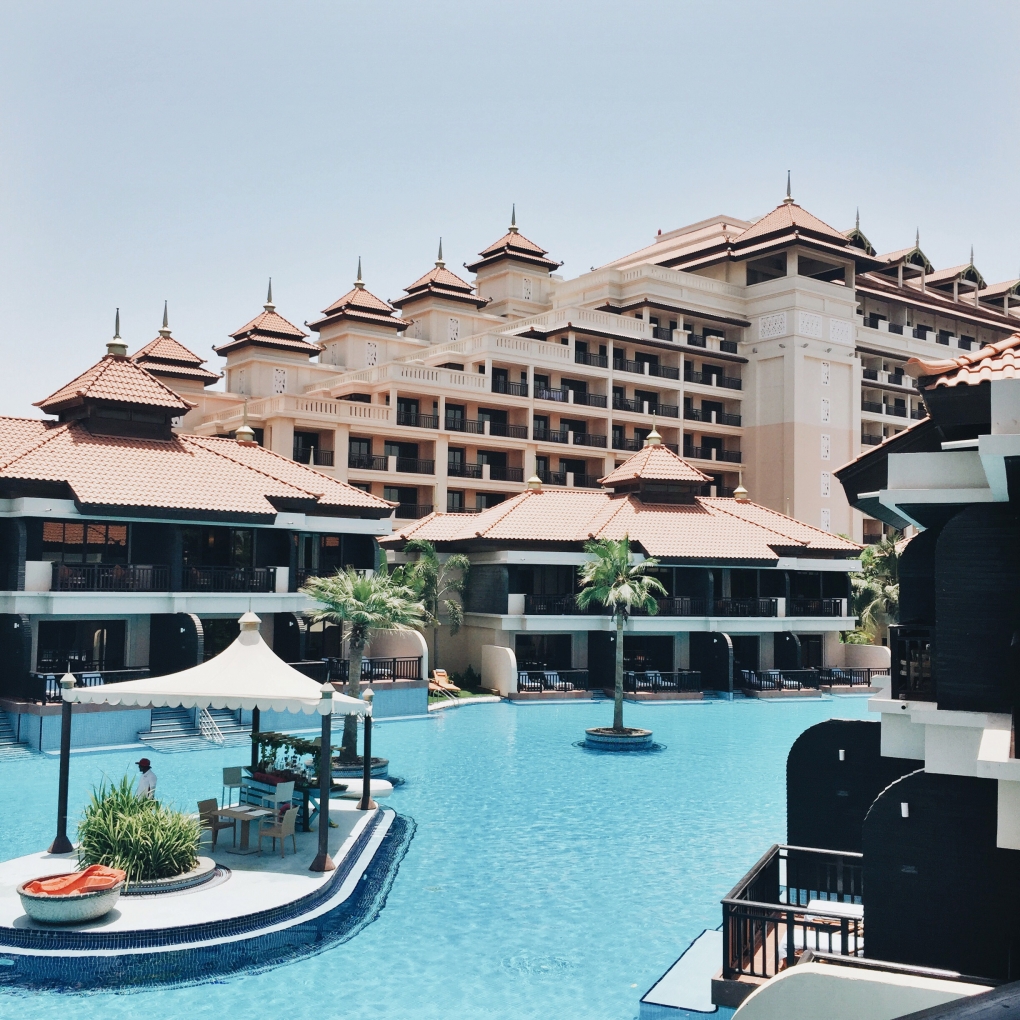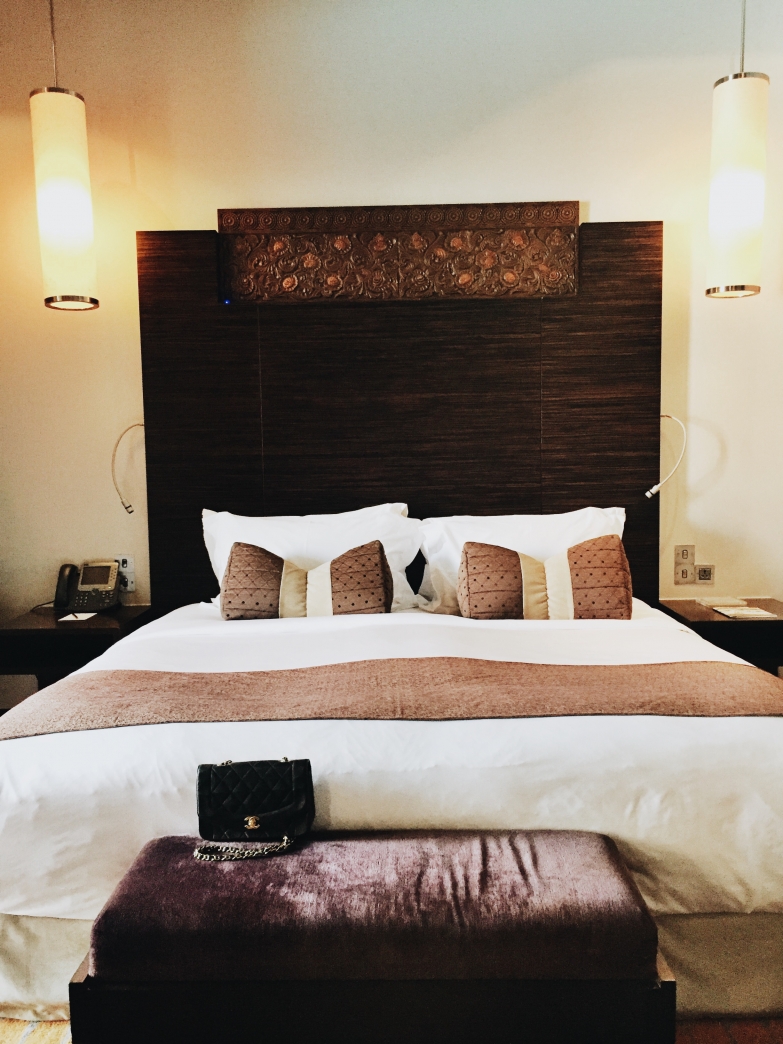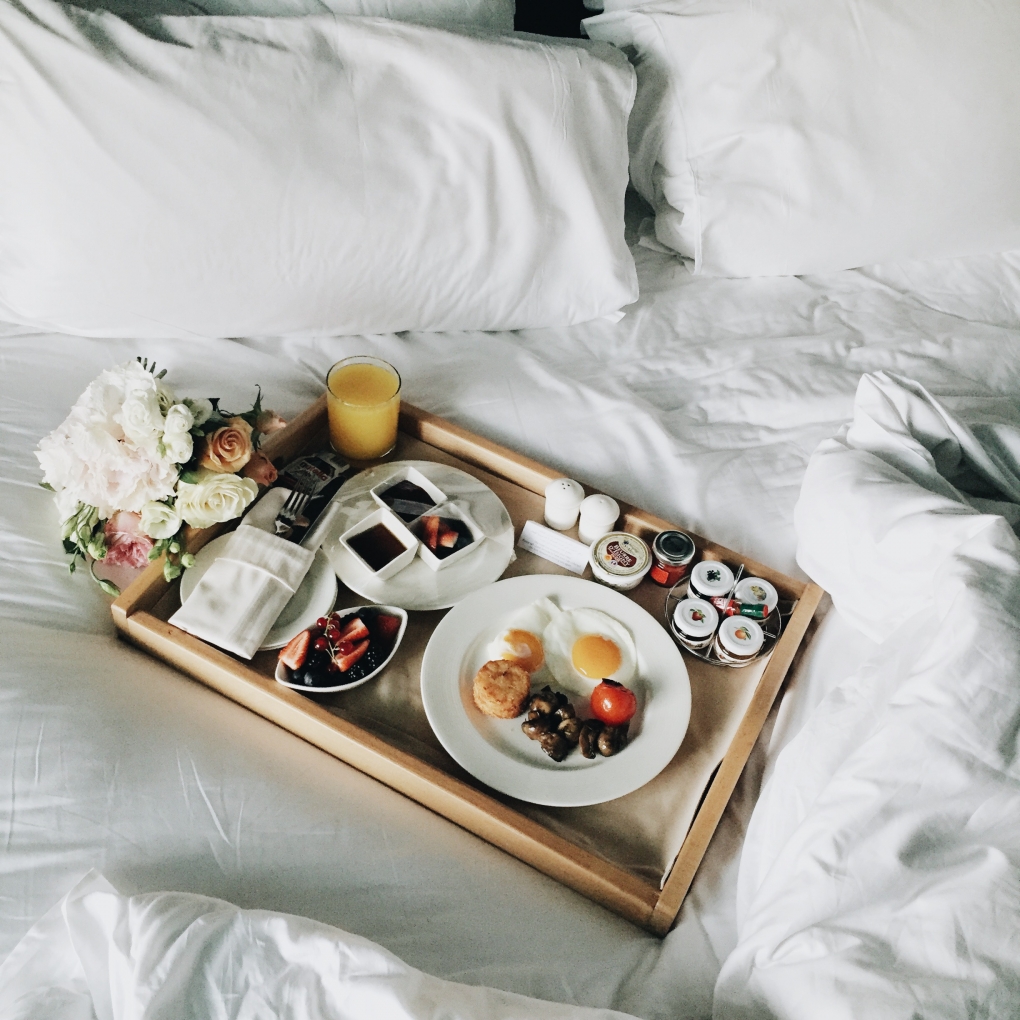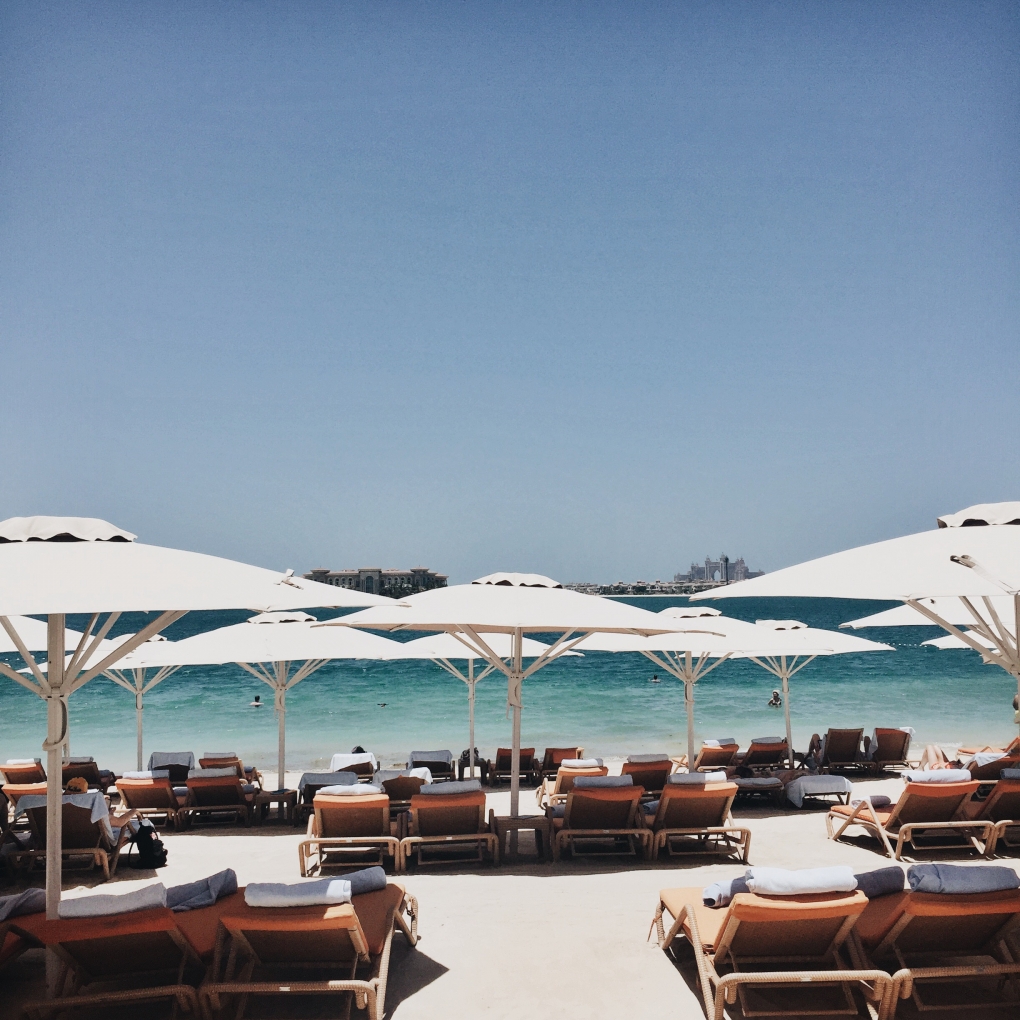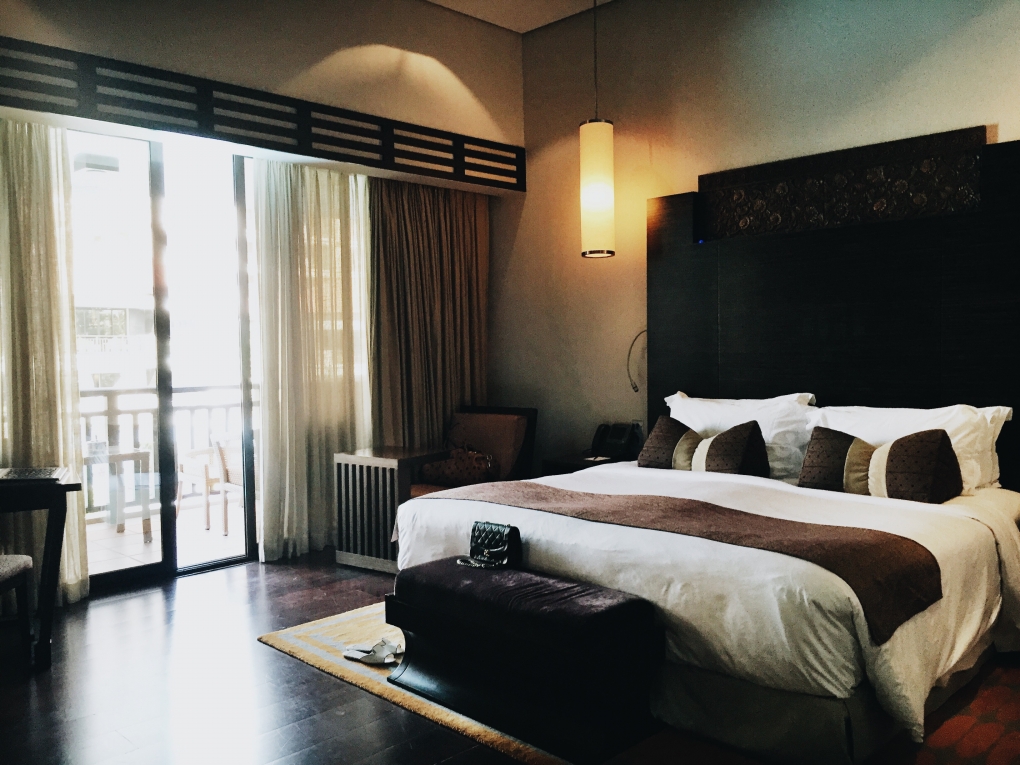 Being in Dubai for long and needing a vacation is only natural and for most of us who don't travel on the regular we need to feel like we have left the city and we all have done those regular hotel staycations here and there and believe me I have stayed in one too many hotels. But honestly, staying at the Anantara Resort and Spa for the first time on the Palm was seriously relaxing. It really felt like I was away and on a proper resort but in town.
I have so many great memories and favorite spots at the resort and I would go back in a heartbeat!
So what was it like to stay at the Anantara Resort & Spa:
The Room: I stayed in one of the poolside suits ( I would recommend staying in the ground floor room just because you can dip into the pool from your balcony) The room was spacious with a  great view, a spacious closet and a balcony that overlooks the pool.
The Bed: The bed was the perfect size, the pillows were a bit too soft for my comfort but just enough to hide in (just how I like it) and the bed wasn't too hard and just comfortable.   
The Bath Room: The Bath Room was massive, you could have a party in there if you wanted to. It had a his and hers sink, separated toilet, a beautiful bathtub and a roomy shower.
The Breakfast, Lunch & Dinner: So how do you like your breakfast? You already know I have to rate my breakfast in bed right? So breakfast in bed was Devine and so was the in room dining but maybe just a little bit slow with delivery. I ordered my usual Pasta for dinner and pancakes for breakfast. We also had dinner at the Aussie restaurant which I would give a 5star for the beautiful experience and tasty food.
Another was the Beach house, we had diner there and it was just as good, it's perks were the beach view and shisha for those who love it.
Others: The pool! I think that has got to be the best part of Anantara, every room by the pool has direct access to the pool and can swim at any time of the day or night, you have drinks served by a small boat or a little island in the middle. Same goes to the main pool that is accessible to the rest, it had a pool side bar, enough sunbeds for everyone and entertaining for both adults and kids.