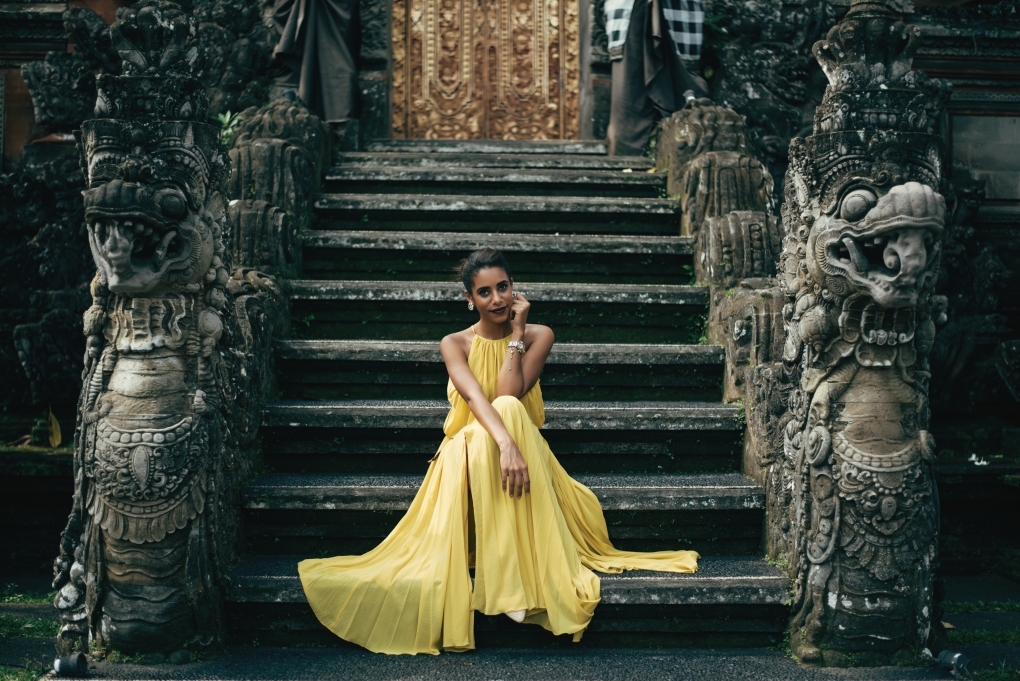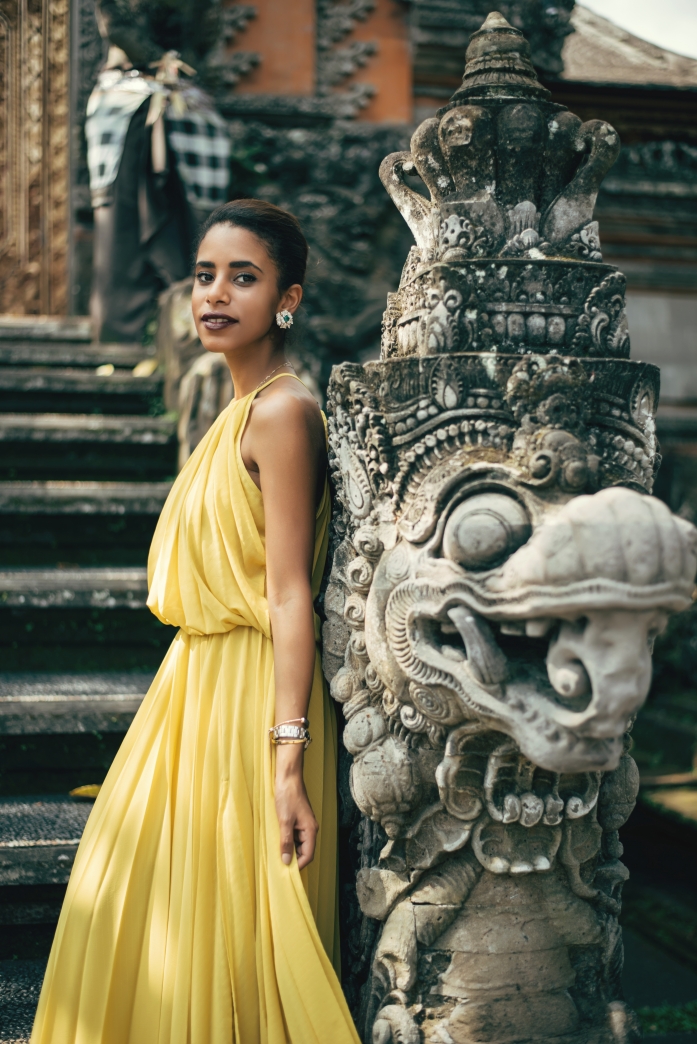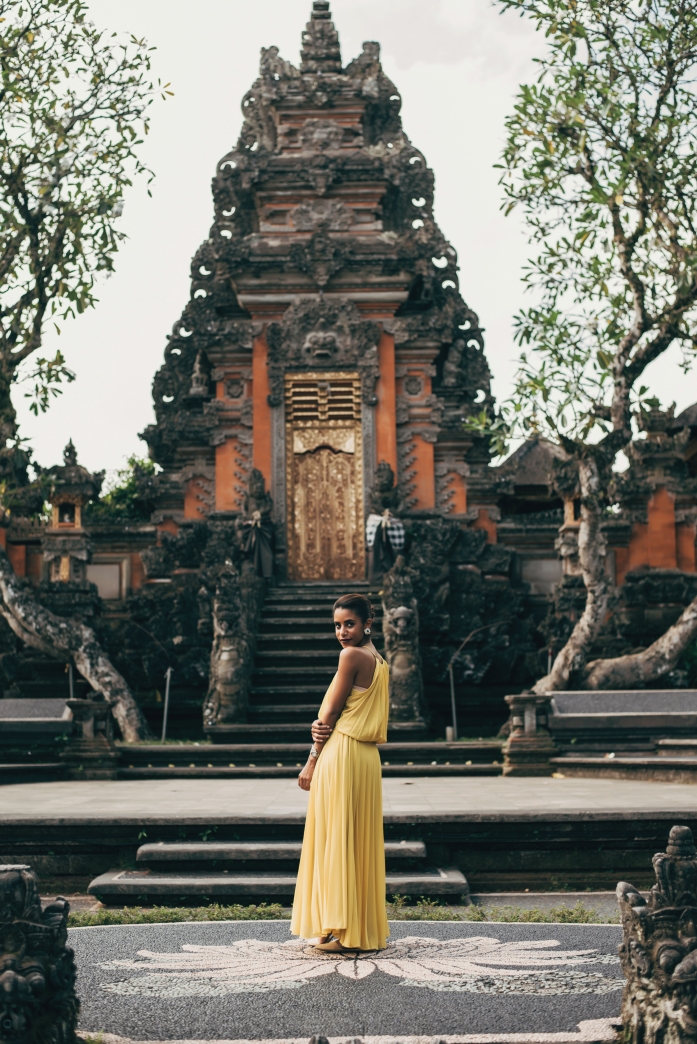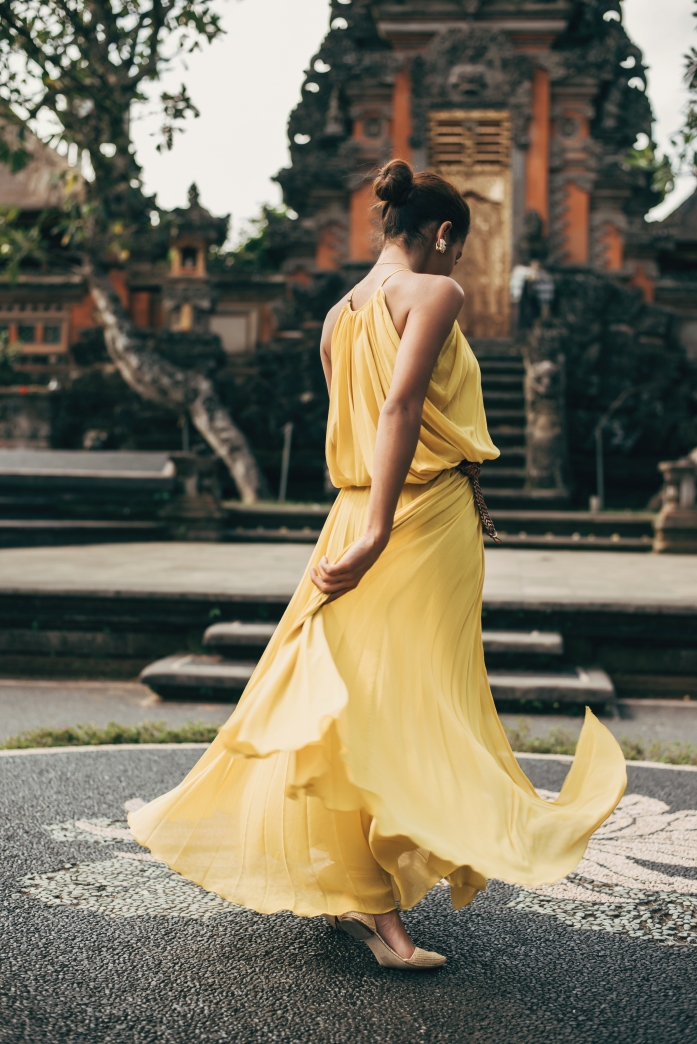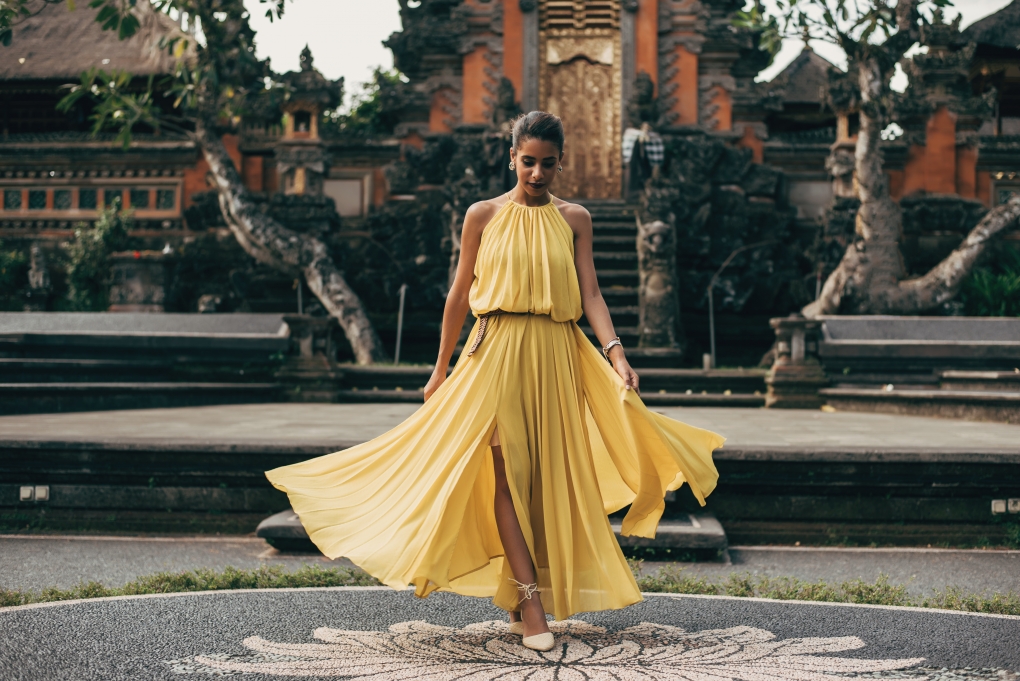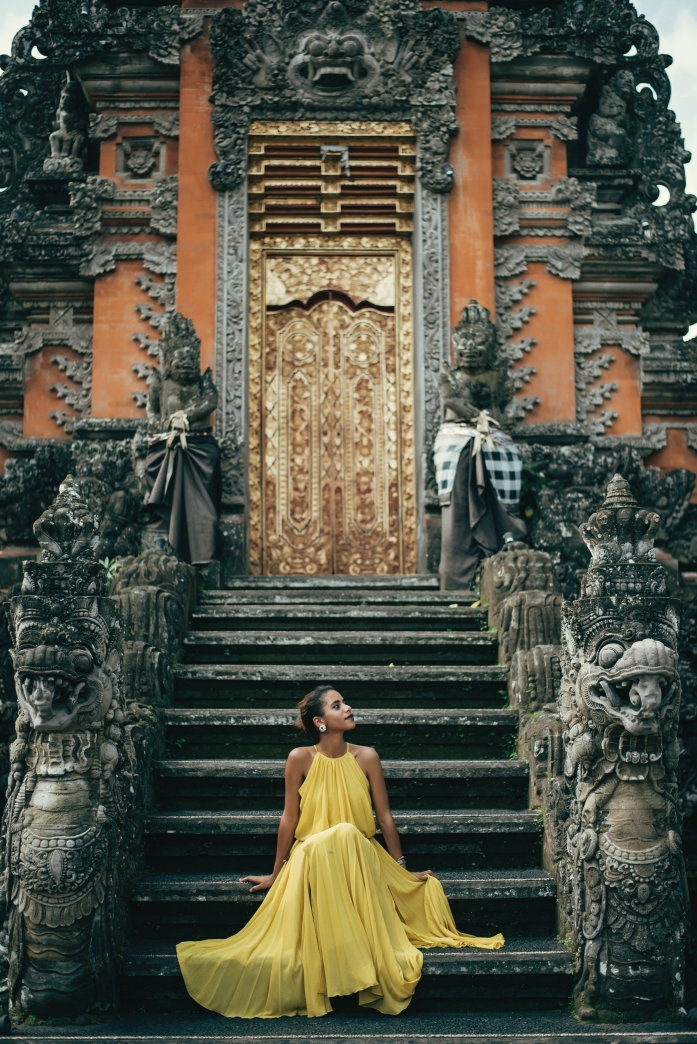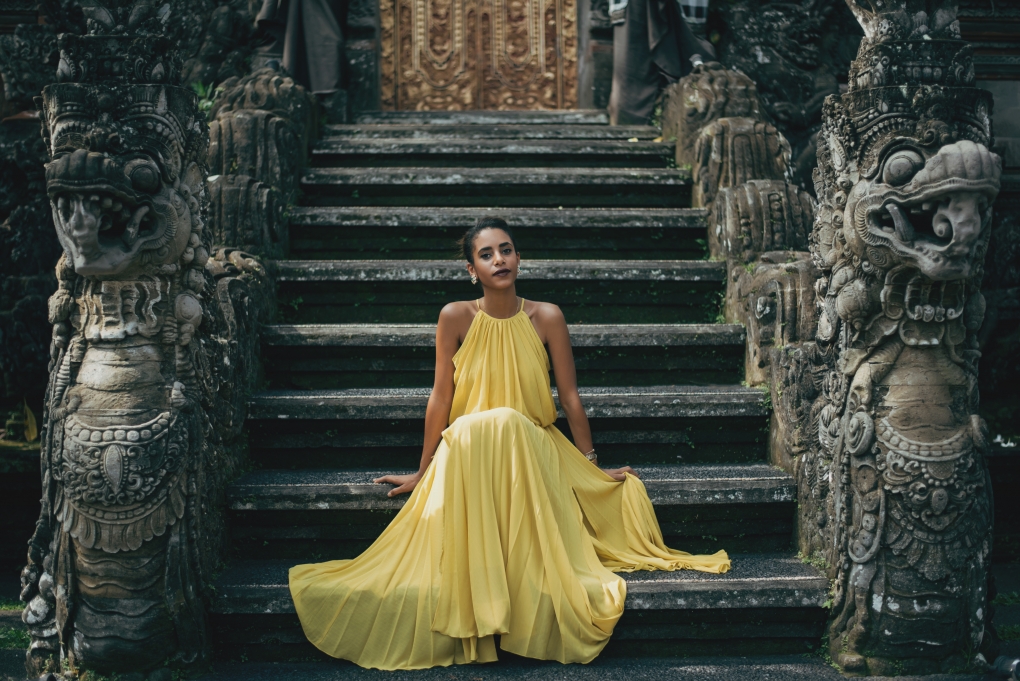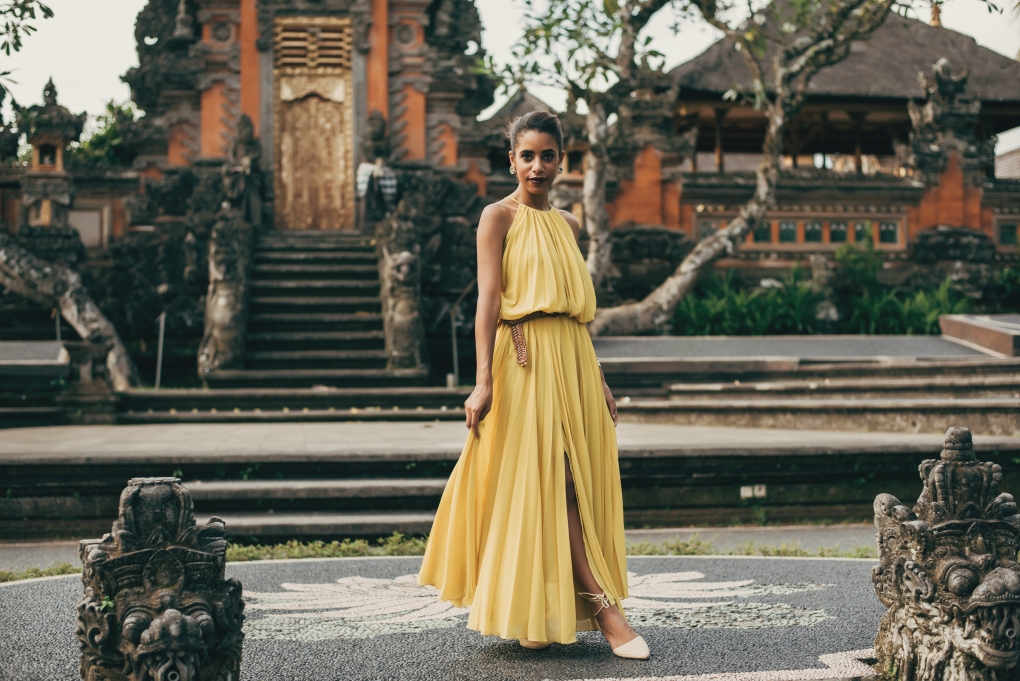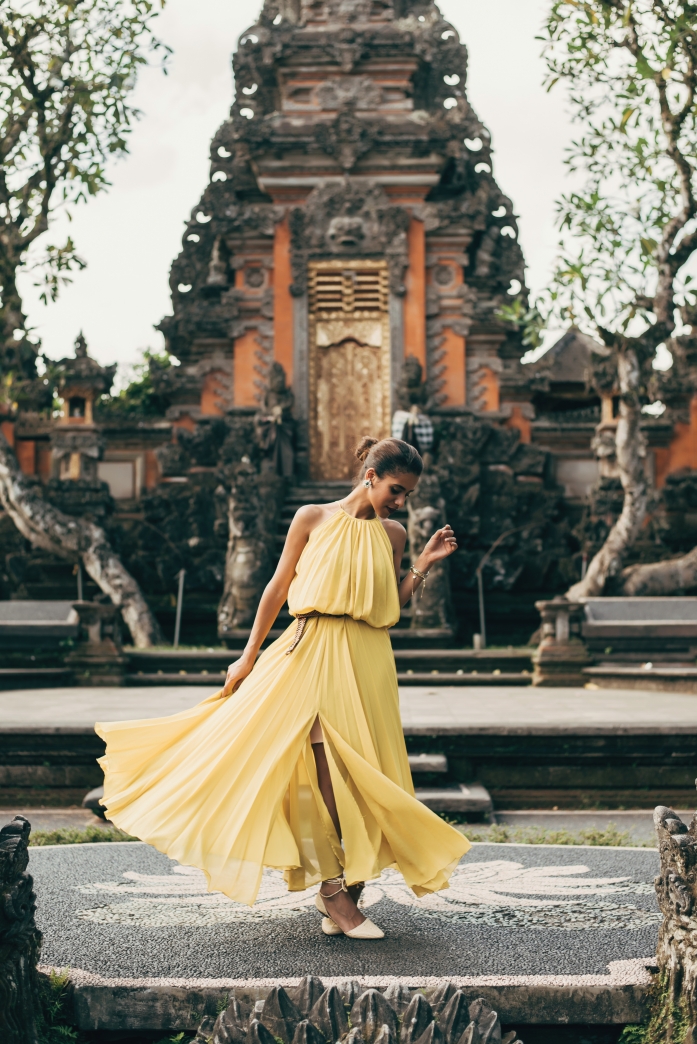 Photography by Wah Ponek
Mango Dress, J.Crew Shoes
Let's talk about how amazing Bali is for a minute! Bali by far has been my favorite vacation of the year. I haven't traveled or seen much of East Asia but I think I have covered some of it like China, Thailand, Singapore and now a small bit of Indonesia.
Bali is known to be a couple's destination but no one told me you can go there with your squad! Well I was there with my cousin and we had a blast. The food was great, the people were supper nice and we did not have enough TIME!
In my tiny little head I though Bali was a small island and I could conquer it in 2-3 days. Oh boy was I wrong. You need at least 10 days to do all the things you need to do in Bali just because everything is a 2-4 hour drive away. Sad times, but here is what I got up to… I thought I should write down a list of things to do in Bali ..
WEATHER:
Just like many islands Bali is very humid not as humid as Singapore but its right where you need to have your hair up. Thankfully when I was there late August the sun was constantly shinning although Google lied to us. But the weather was perfect for some beach time.
SIGHT SEEING:
Where do I begin? There is way too much to do in Bali than I can fit in this small article but here is what you need to do.
Temples: Make sure you visit some of the famous Temples in Bali, now you kind of need to know where you're staying to know how far that particular temple is.
I stayed in Nusa Dua which is I think about 2 hours away from Ubud (another place you need to discover) So we visited the Saraswati Temple as you can see from my pictures it's amazing! The structure and details is unbelievable (PS they had a Starbucks).
But be very aware of the rules and respect the temples with your clothing. You need to cover up and not show too much skin. Also you can sit on the actual structure ( I got told off)
Art Markets: Just a 2 minute walk from the Temple we discovered an art market/ market. They had the most amazing paintings, street food and clothing. It's nothing fancy but you get to live the local life for a minute. But be aware as they tend to raise the price so don't be afraid to bargain. Just be tasteful about it.
Monkey Forest: Another place I loooved loved loved was the Monkey Forest. I love animals and I do love monkeys I think they are extremely smart creatures. I think it took us a 30 minute drive from Ubud Art Market. (again you can spend 3 days in Ubud just exploring it) Here is what I learned;
Don't look the monkeys in the eye or they will attack
Don't carry food into the forest they will attack
Just don't do anything you're not supposed to unless your told to
I had a monkey climb me as I was buying bananas for them and it was the cutest thing ever! I think this is the top of my" Things to do in Bali " list.
Waterfalls: So I really wanted to check out the waterfalls in Bali and I had my heart set on the 7 waterfalls which was a 4 hour drive and just too far! So we settled for a 1.5 hour drive to swim at the Sekumpul Waterfalls. Guess what? The water was freezing and we got soaked so take extra clothes if you decide on going. But it was truly magical.
Rice Terrace: Bali is known for its agriculture, so don't go without visiting one of the famous rice terraces called Tegallalang. It was truly a site to see. It's amazing how they plant rice and the art of it was just beautiful.
SHOPPING:
You all know I can't do without a bit of shopping. From Nusa Dua we drove for about 30 minutes to Siminyak road. Now the street is full of boutiques that are very surfer inspired and beautiful cafes all around! I fell in love with it completely. As you do, I didn't note down any of the boutiques but it's all in one straight road!
TRAVEL:
As I mentioned Bali is massive! So here is what I suggest, book a hired car with a driver to take you around. It's what I did and it's cost efficient and if you decide on taking a cab MAKE SURE HE TURNS THE METER ON!
Anyway, I'll try to share more travel tips soon!