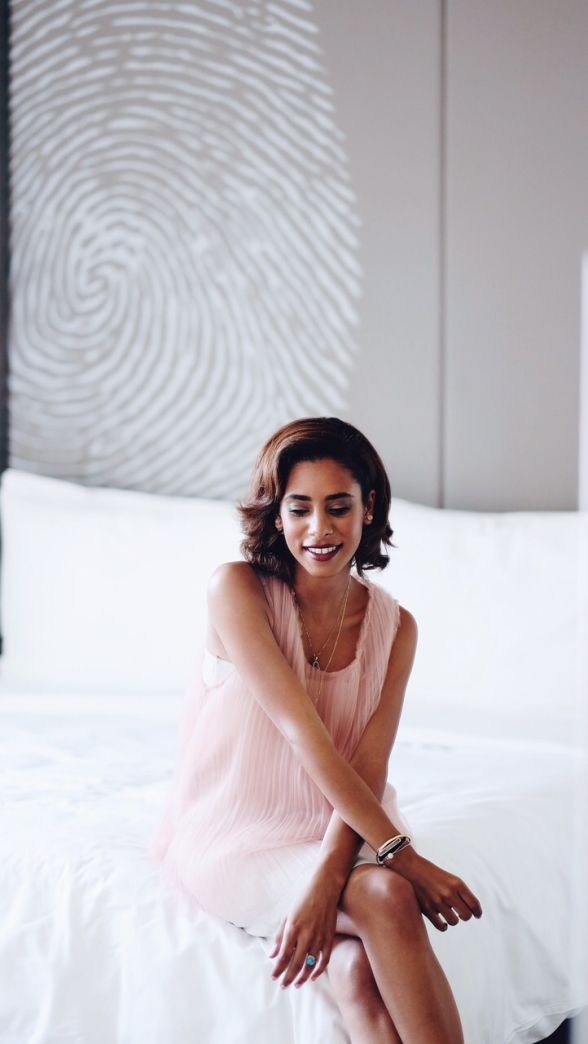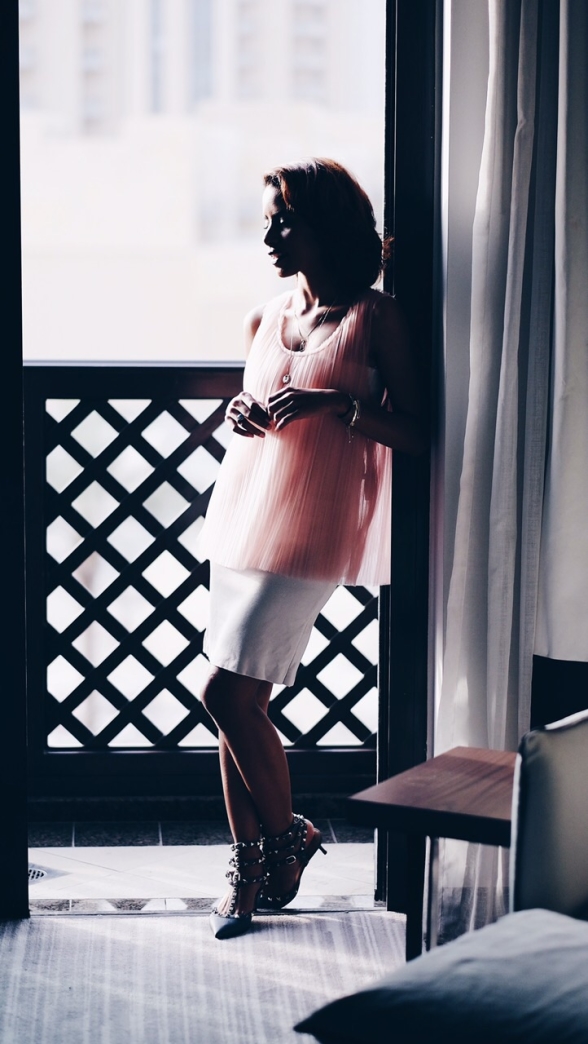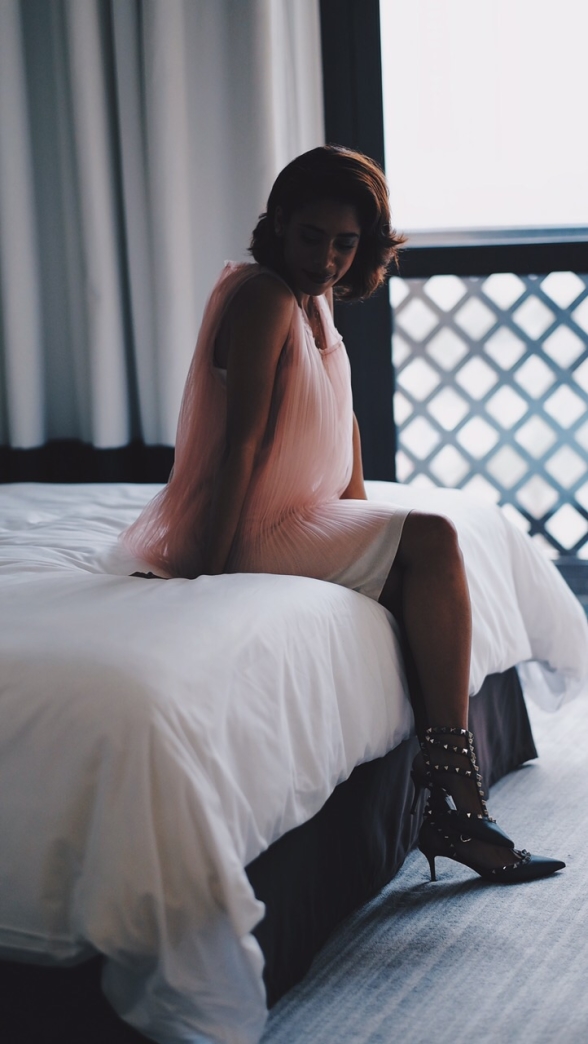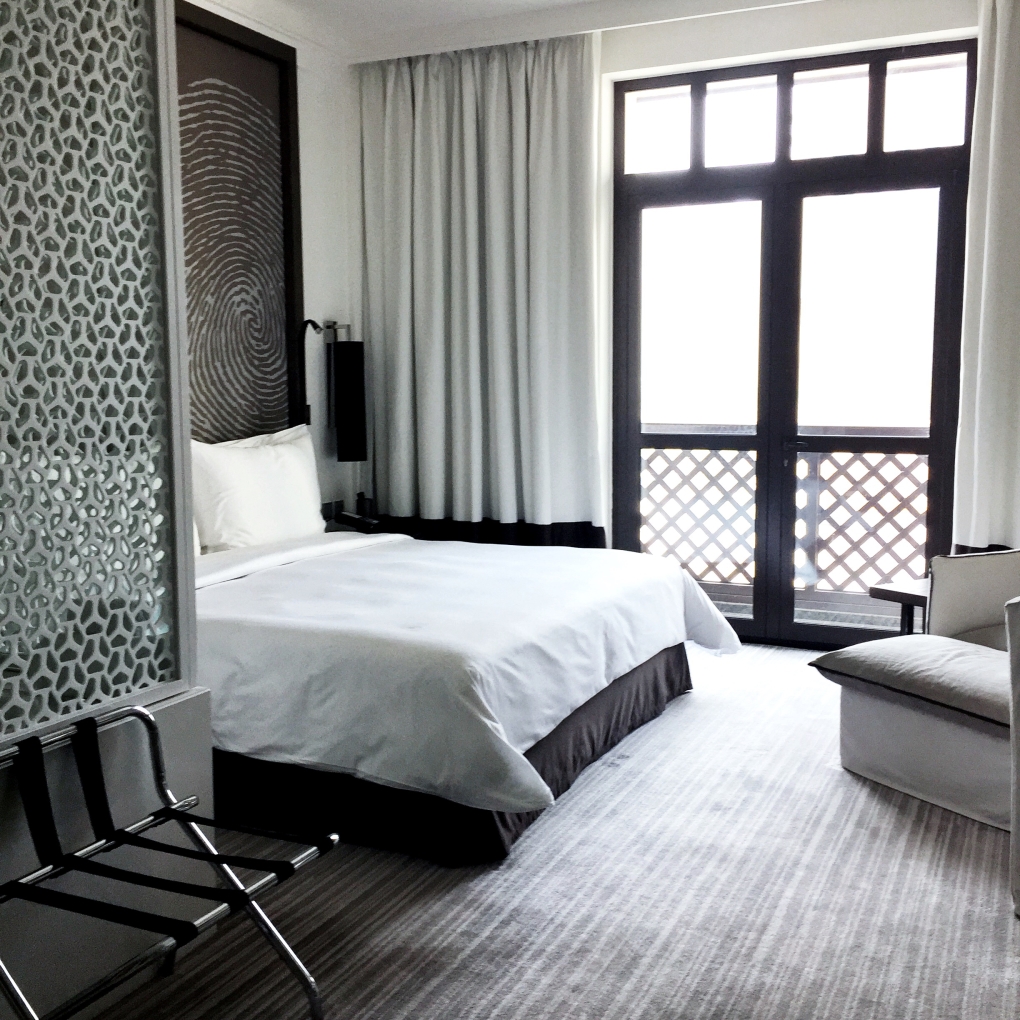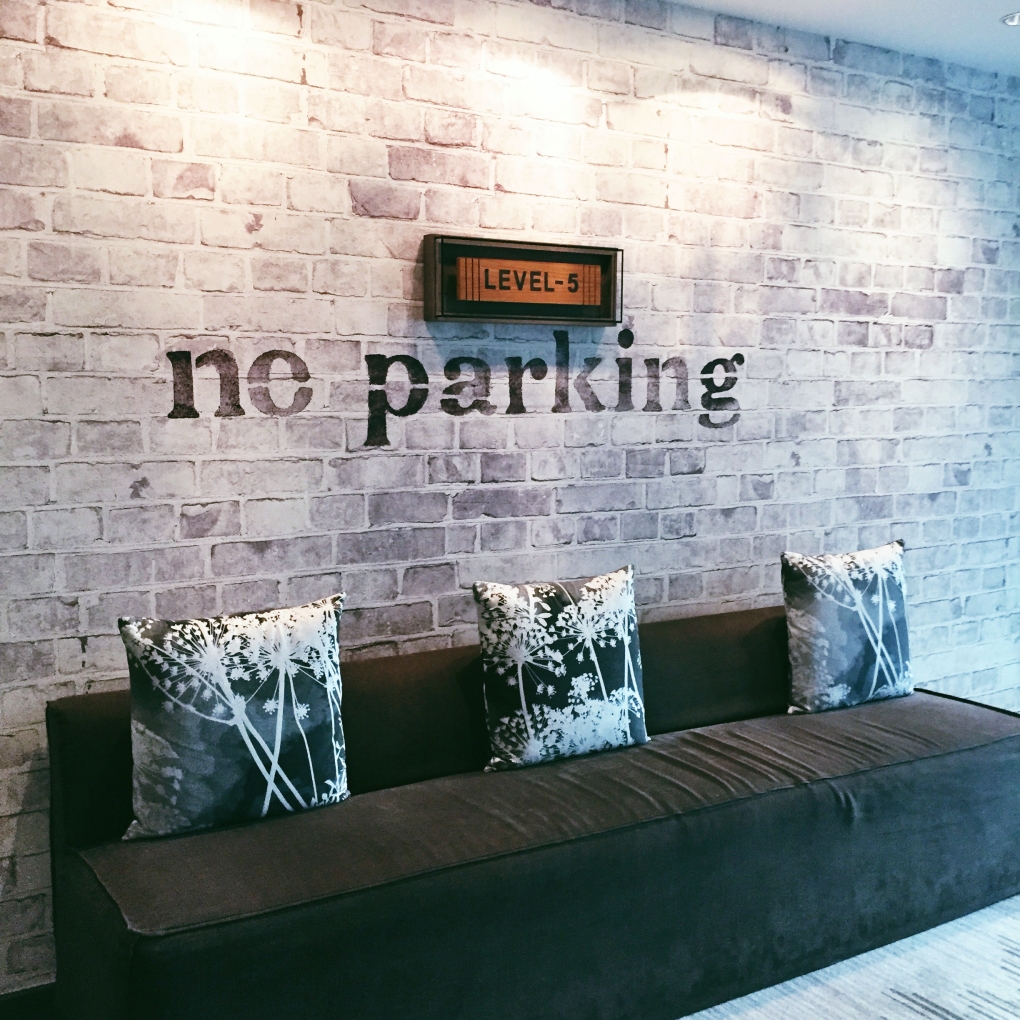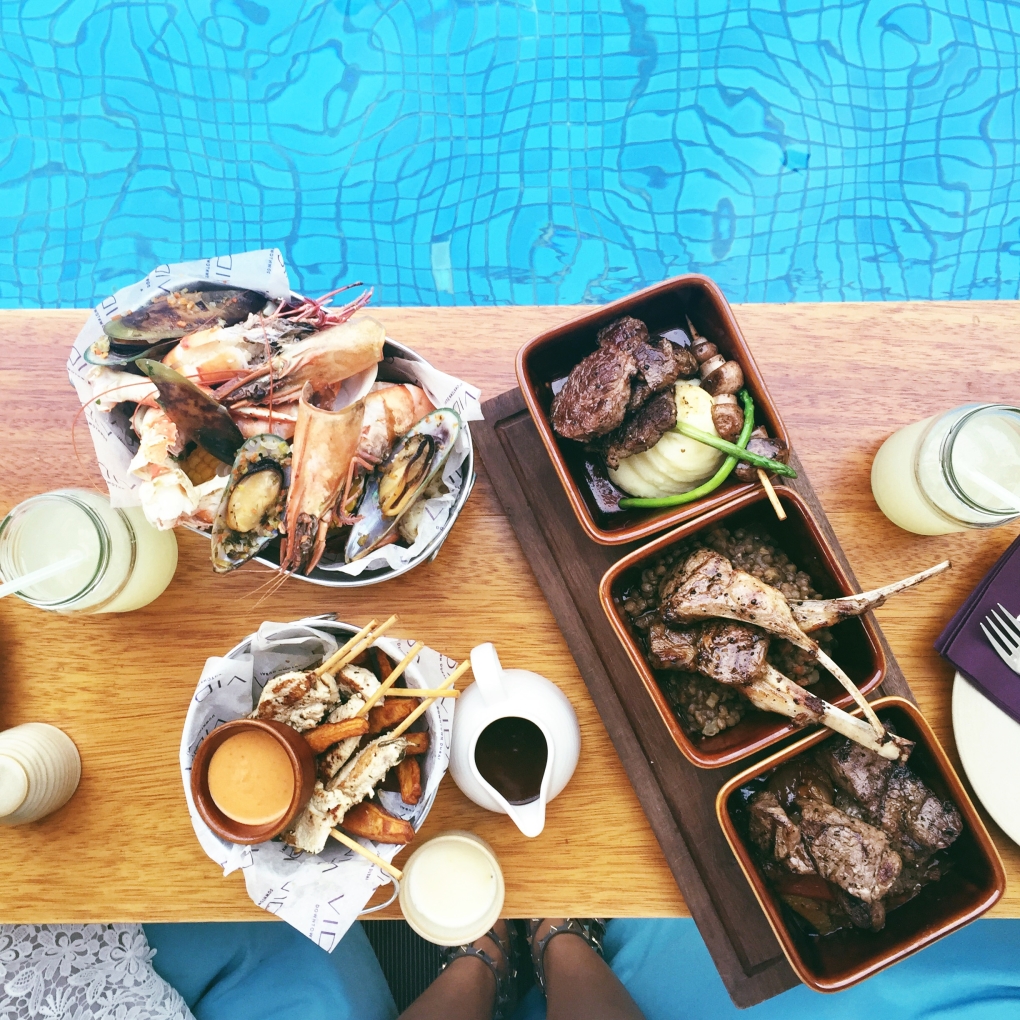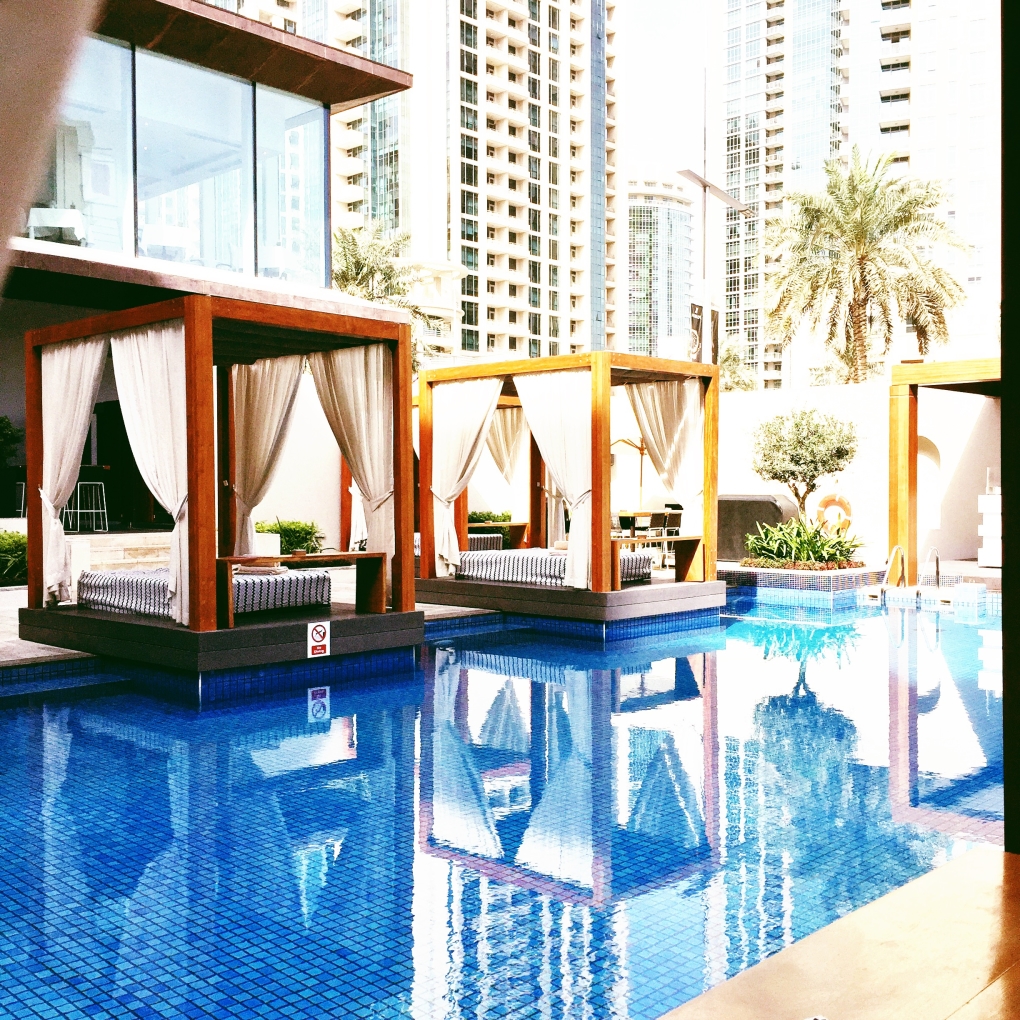 Dressed in Burberry Top, Zara Skirt & Valentino Shoes
I have always been a fan of Vida Hotel, I always go there for meetings or to just hang out.
A few weeks ago I had the privilege of spending the night at the hotel and I must say it was such an amazing experience.
The hotel is very welcoming and if you have an eye for design I highly recommend the stay.
Room:
I absolutely love modern, artsy rooms and it's the first thing I research whenever I am looking for a hotel to stay in. Vida hotel for me is the perfect room when it comes to its interior design.
 The shower is separated from the bath tub which faces the room. Most importantly the toilet is separated from the shower and sink!
As for the bed, I have to say it was the most comfortable bed I have laid in apart from mine thus far.
Mini Bar/ Room Service:
The mini bar was stocked with snack, water and soft drinks, but that won't matter much seeing as they have an amazing room service and menu. I ordered some amazing Arabic cuisine and more.
 P.S their desserts are delicious.
 Dinning:
The best experience would have to be the Picnic Brunch at 3 in1 by the pool. It's an open buffet with a wide selection of bread, salad, fruits and a mouthwatering menu of Sea Food, Steak and more. I highly recommend going there with a large group of friends.
 At night the brunch turns into a chill session by the pool with drinks, shisha and great food.
Location:
Vida hotel is located on Downtown Dubai Boulevard, a prime location for anyone who is visiting for a short while and loves this city life. It is a 5 minute walk from Dubai Mall and the tallest building in the world Burj Khalifa.
Over all I absolutely love the hotel and I give this Vida a 9/10 and highly recommend it for friends and couples.