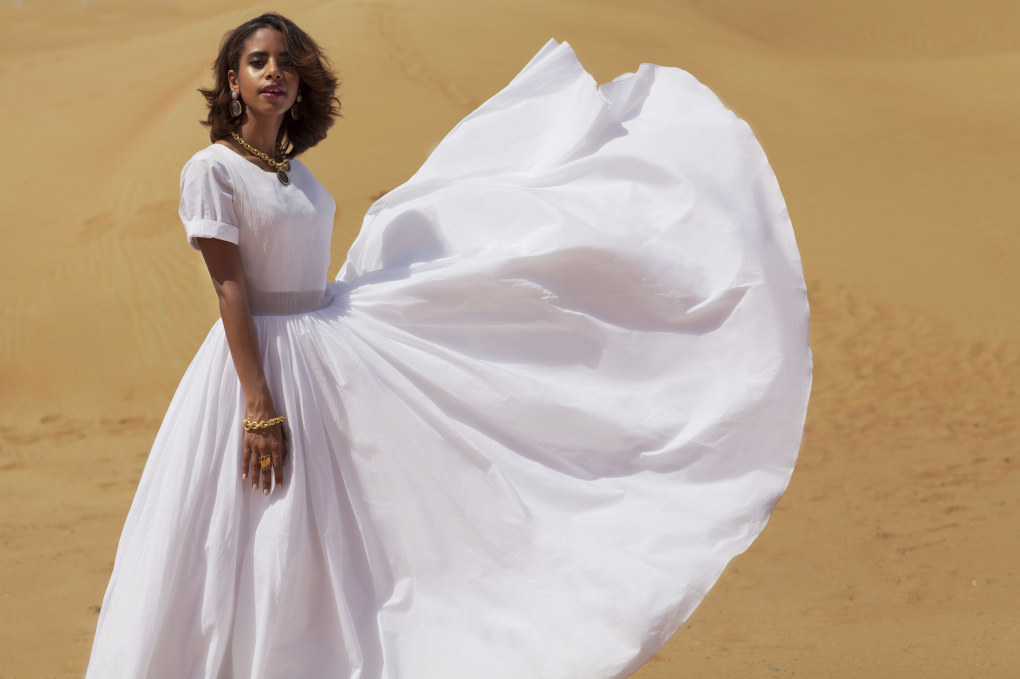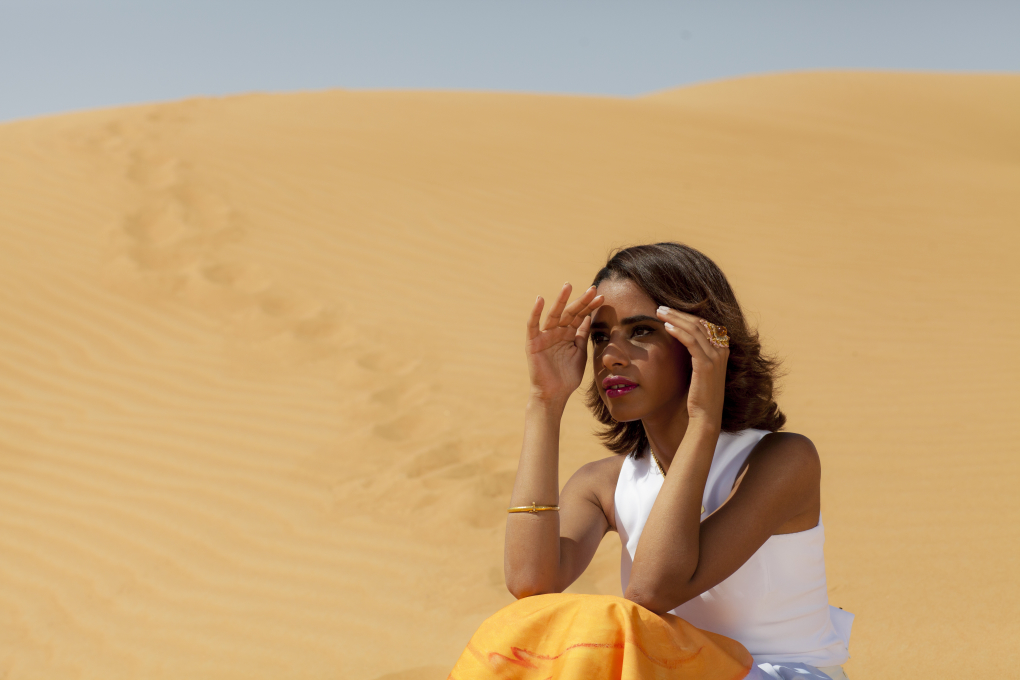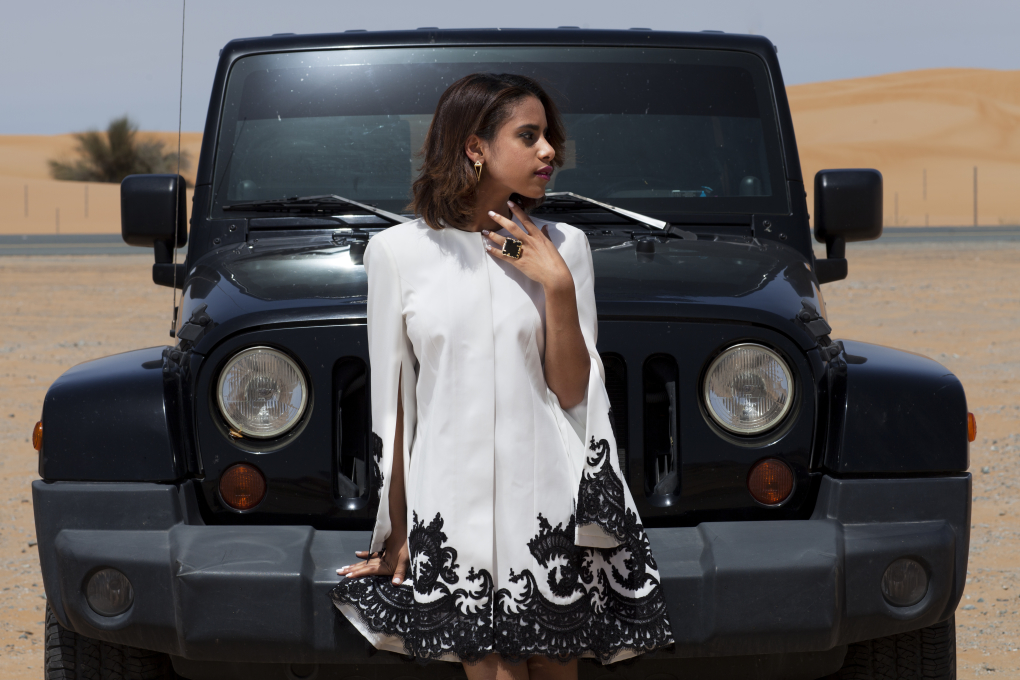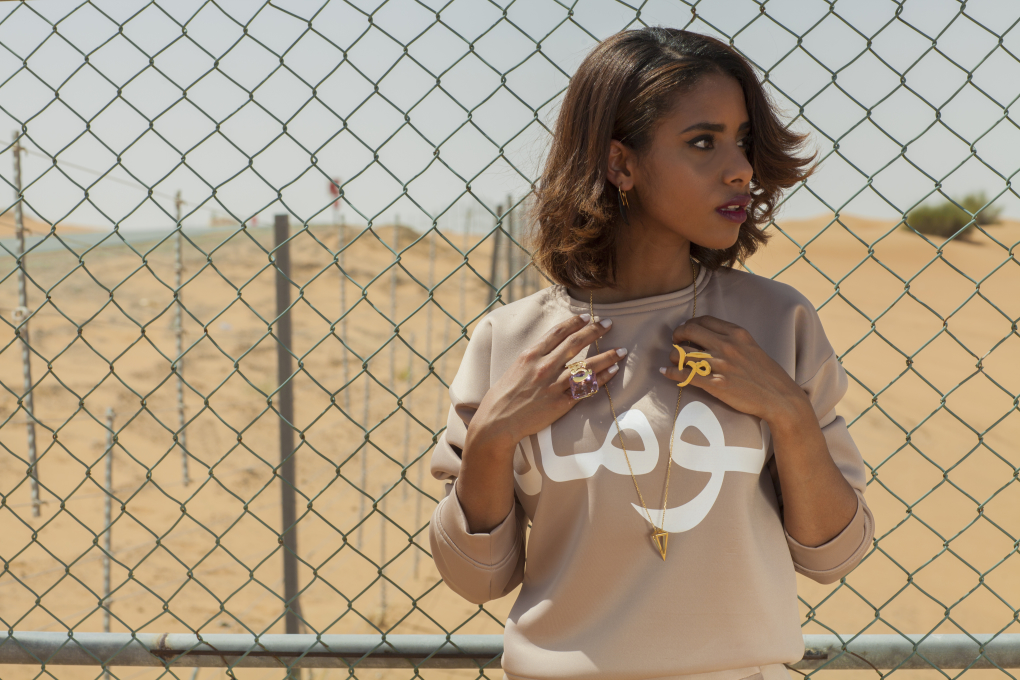 Photography by Moez Achour
It's no secret that us Arab women love Gold!
So working with LoveGold was not an issue at all. I must say I grew to love the team and I am most certainly looking forward to many more collaborations with LoveGold in the very near future.
Let's just say, the first collaboration  got heated up early morning in the desert. I won't lie it wasn't all glam and pretty.. But I must say with an amazing team it wen't pretty well.
I got to work with the most amazing team and stylist based here in Dubai.
It was great to work with an amazing stylist, Kate from illumine8 for my hair &  makeup and for Moez Achour as my photographer for this LoveGold collaboration.
Check out more from the editorial on LoveGold  HERE
LOOK 1: La Collection Privée earrings, necklace bracelet and ring and Reem Al Kanhal  Design dress
LOOK 2:  Noor Fares Cube Pendant earrings in 18k yellow gold, Bil Arabi Ya Ein necklace, Dima Jewellery bangle, La Collection Privé Orange Burst ring and Reemami dress

LOOK 3: Dress by Emperor 1688 Bil Arabi Behebbak Bel Arabi ring
LOOK 4: Noor Fares Fly Me To The Moon earrings and Geometry pendant necklace, Bil Arabi Ah ring and House of Nomad sweatshirt