Thursday, 6 September 2012
Wreck-less Behaviour!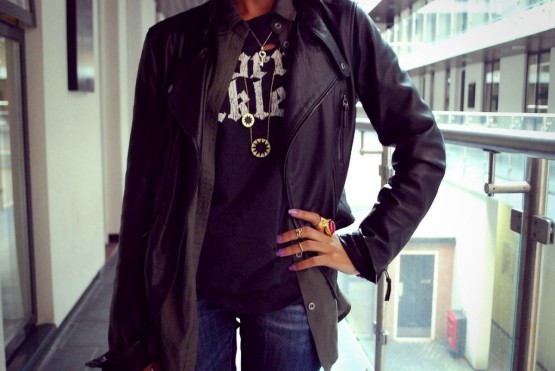 Jacket by Zara, Shirt by Forever21, Shoes by Jimmy Choo, Bag by YSL
Hey Dolls, I am finally in London town!! Looking forward to London Fashion Night Out tonight, I am about to get ready so this is just a quick post! I wore that outfit on my first day in the UK which happened to be in Manchester. Went there with my gorgeous friends for a Gorgeous friends wedding! I must say I cried as soon as I saw her walk down the aisle.
I'll keep you guys posted and watch out for pictures of tonight on Instagram and I will be on here tonight or tomorrow! LOVE YOU ALL
Category: Outfit Du Jour
Tags: jimmy choo, Look of the day, West L.A boutique, YSL, Zara